Brown Sugar Bacon Wrapped Crackers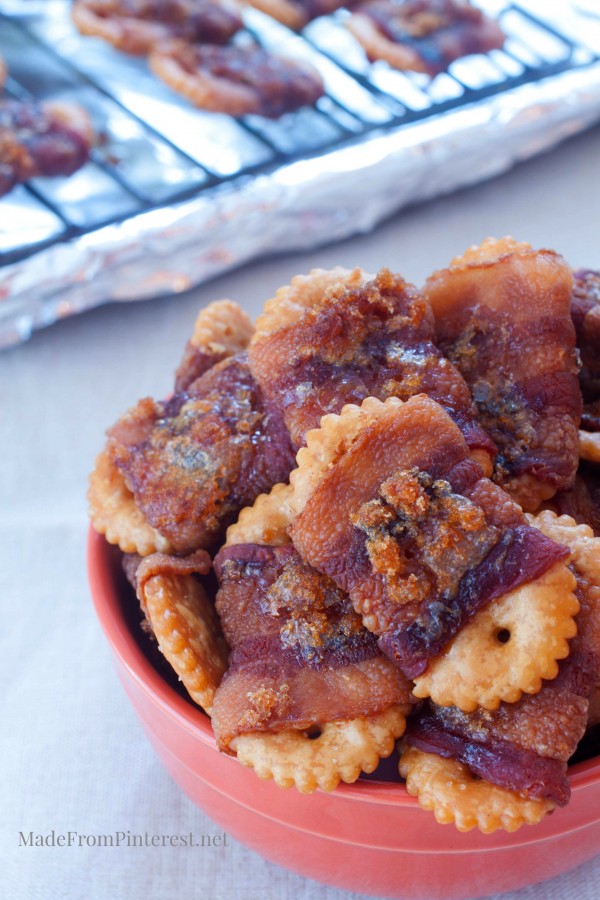 1 sleeve Town House crackers (about 24)
8 slices thin bacon, cut in thirds
3-4 Tbsp brown sugar
Preheat oven to 250°.
Line a rimmed baking sheet with foil and place a cooling rack on top.
Wrap each cracker in a piece of bacon and place it on the rack. The bacon will not fit all the way around. Just wrap it to the back. Sprinkle with brown sugar.
Bake for 1½ to 2 hours or until bacon is crispy.
pound of bacon did 2 sleeves of crackers. These go fast, so I suggest making more than one batch.