Michigan Hot Dogs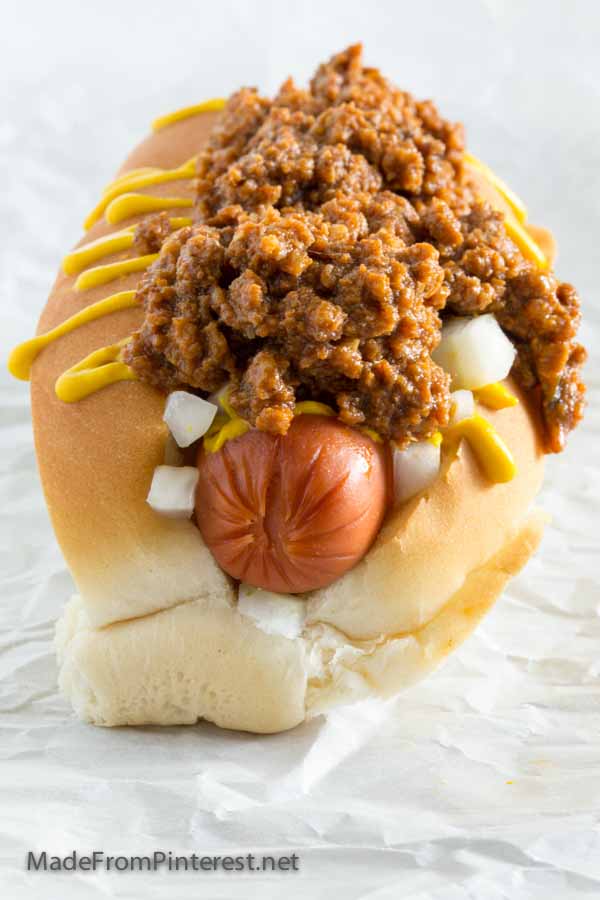 2 lbs lean ground beef
1 (15 ounce) cans tomato sauce
4 teaspoons chili powder
2 teaspoons cumin powder
2 teaspoons garlic powder
2 teaspoons ground black pepper
2 teaspoons dried onion flakes
2 teaspoons crushed red pepper flakes
¼ teaspoon hot sauce - optonal
Combine seasonings with tomato sauce. Mix with ground beef as if you are making meatballs. Put the mixture into the crock pot and cook on low for 2-4 hours. When cooked, the meat will need to be broken up. The sauce is traditionally has no chunks of meat, the meat is broken up to a very fine consistency.
You may also simmer this on low for 2-3 hours on the stovetop, but I find the crock pot easier.
Leftovers freeze well.