DIY Yogurt To Go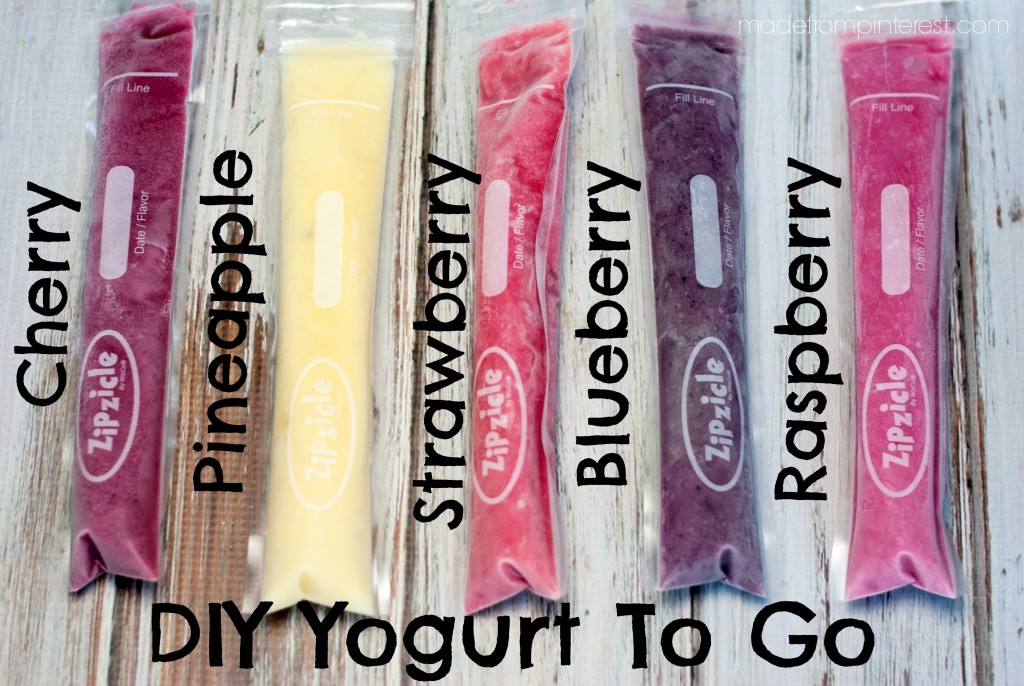 Author:
Made From Pinterest
1-2 cups of vanilla yogurt. I did not use greek yogurt.
2 cups of the desired fruit
¼ cup of sweetener. This can be honey, agave or sugar. Given the small amount of sugar and spreading it out over 6-8 yogurts, I feel like these are still much lower in sugar than the store bought brand.
Zipsicle plastic containers. You can purchase some here: http://amzn.to/1dxTo6N (affiliate link)
In a blender, blend together your fruit and the yogurt. How much yogurt you use depends on how many individual yogurts you will yield. I put in around 1 and ½ cups of yogurt and got 7-8 individual yogurts.
After blending these two ingredients, blend in your sweetener. Or you can also omit this step and just use the fruit and yogurt.
Pour into the popsicle containers to the "fill line" as they will expand when frozen. I was going to use a funnel but instead just pinched the opening wide and poured the mixture right in.
Freeze until hard and ready to serve.