Pizza Cupcakes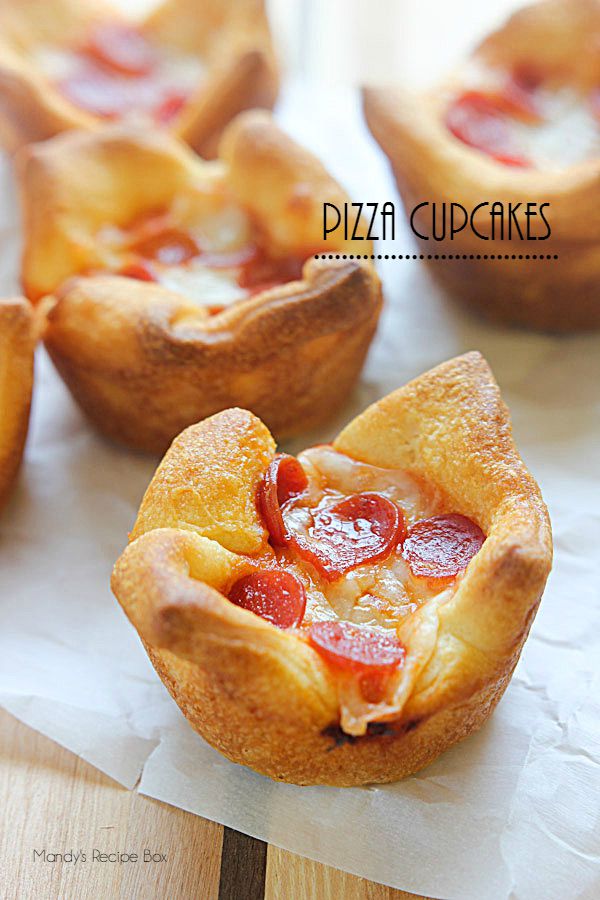 1 can refrigerated Pillsbury Seamless Dough Sheets
½ cup pizza sauce
1 cup shredded mozzarella cheese
½ tsp garlic powder
pizza toppings - pepperoni, ham, sausage, peppers, onions, mushrooms, pineapple, peppers etc.
Preheat oven to 375 F.
Spray or grease a muffin pan.
Unroll dough sheet and cut into 8 equal squares. Press into muffin cups.
Sprinkle some cheese into each dough cup. Add 1 Tbsp. pizza sauce followed by remaining cheese and the toppings of your choice. Sprinkle garlic powder over toppings.
Bake for 15 minutes.
Remove from pan, carefully, with a fork.
Serve.