Hearty Chicken and Rice Soup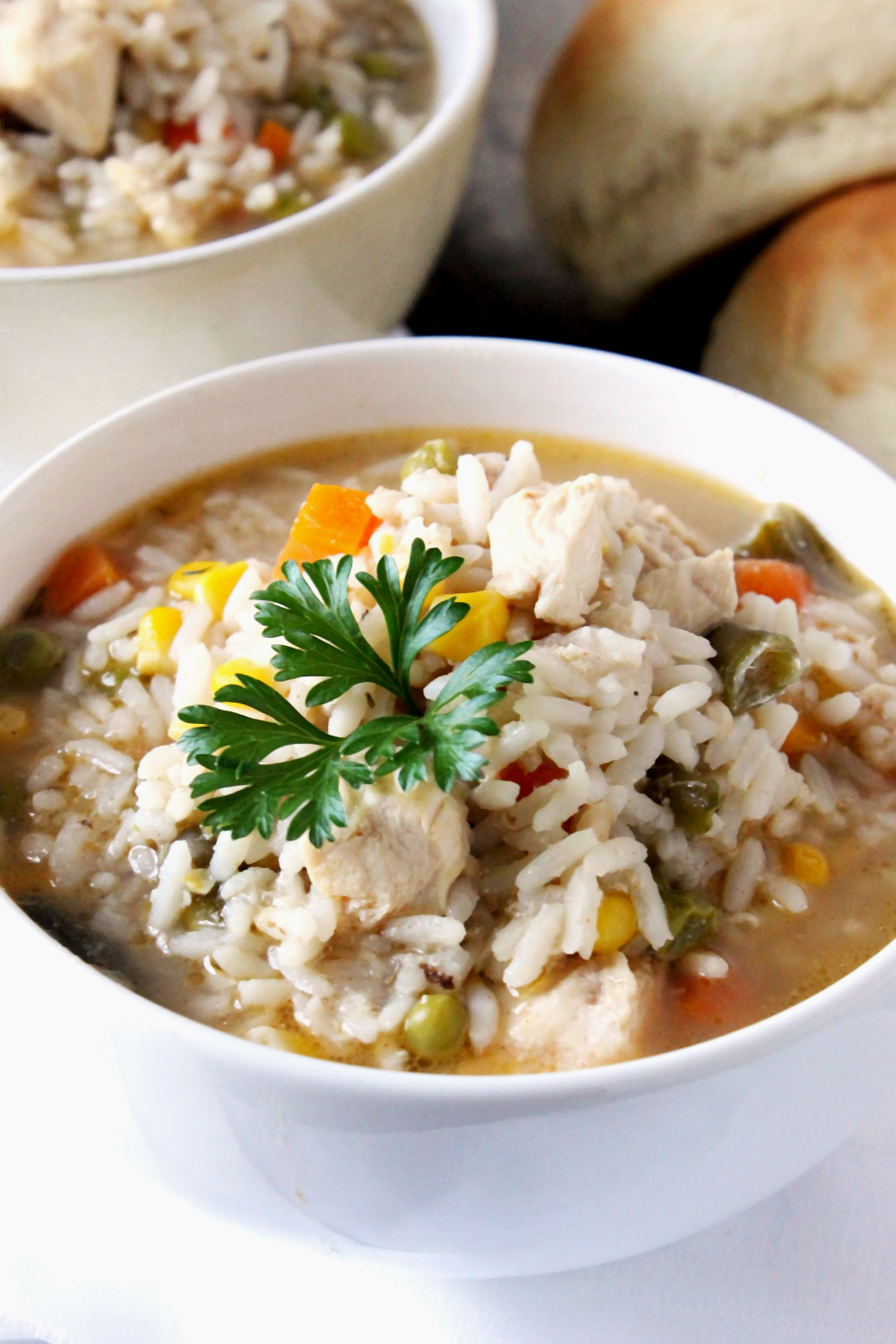 Author:
Margaret Anne @ Natural Chow
2 tablespoons salted butter
½ small yellow onion, chopped
6 cups chicken broth
8 ounces (1 cup) water
2 cups cooked boneless chicken breast
2 cups cooked white rice
1 (12 oz) bag mixed frozen vegetables (mine had corn, green beans, peas, & carrots in it)
½ teaspoon garlic powder
½ teaspoon smoked paprika
salt and pepper, to taste
In a large saucepan over medium heat, melt butter and toss in chopped onion. Stir and let cook for about 3 minutes, or until soft.
Add in the chicken broth and water and bring to a slow boil, stirring occasionally. Add in the cooked chicken breast, rice, frozen vegetables, and spices and cook for 5-10 minutes.
Stir in the garlic powder, paprika, salt, and pepper and serve.