How to Freeze Buttermilk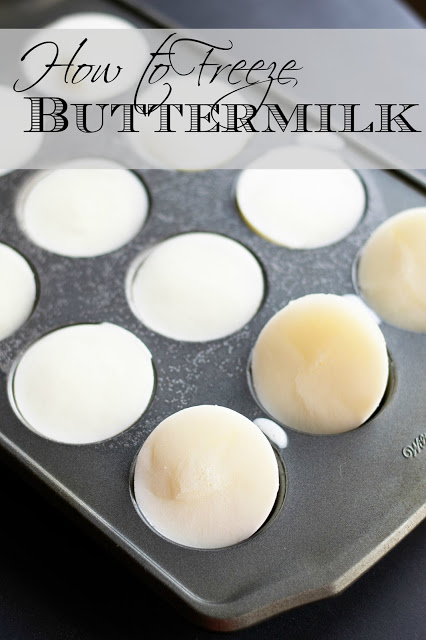 Recipe type:
Kitchen Tips
Buttermilk
Muffin Pan
Baking Sheet
Resealable Bag
Pour the buttermilk into each compartment of the muffin pan.
Place the muffin pan on a baking sheet and place in the freezer overnight.
Remove from the freezer and sit on the counter for 5 minutes.
Pop the buttermilk cubes from the muffin pan and place in a resealable freezer bag.
To use, melt and apply to recipe.