Lemon Poppyseed Mini Donuts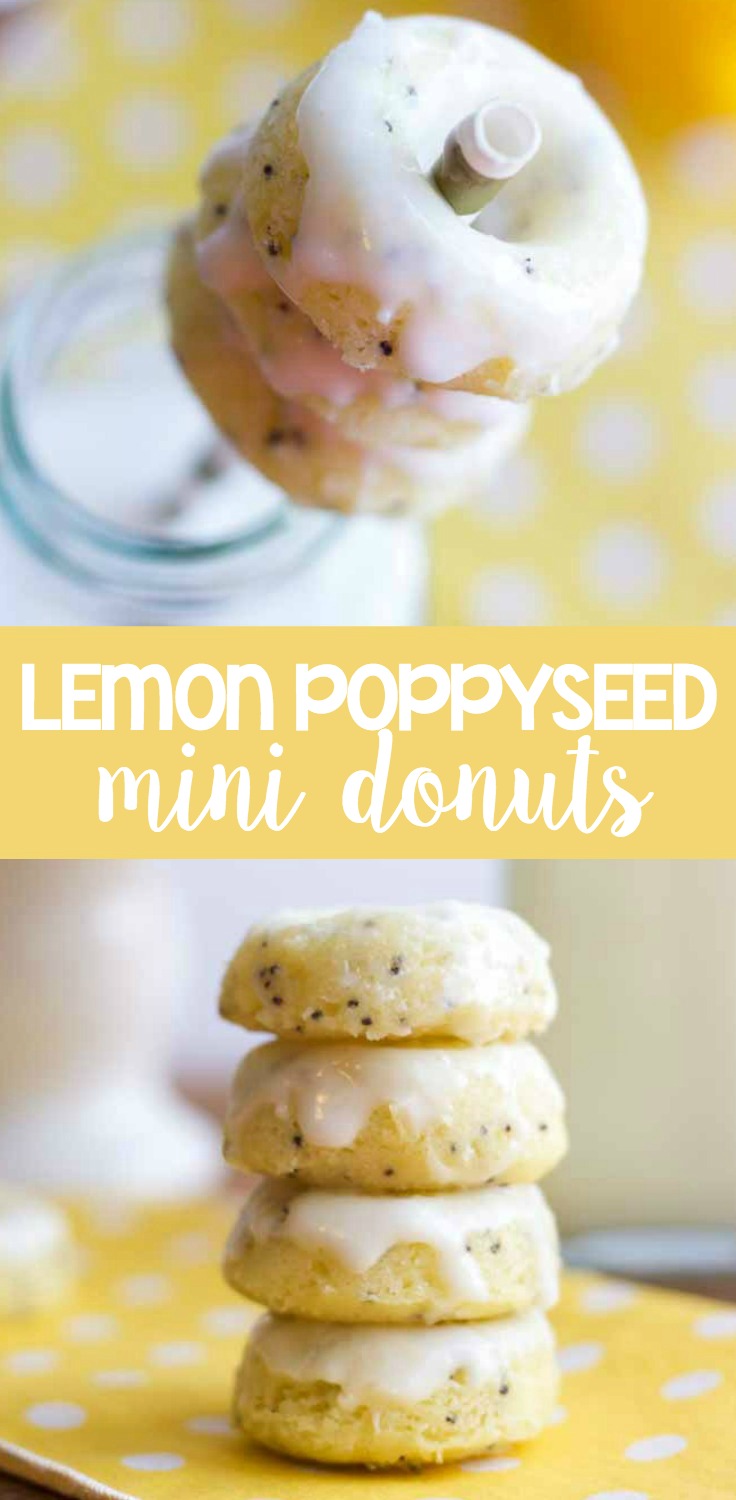 donuts
1 cup granulated sugar
½ cup (1 stick) unsalted butter, softened
3 large eggs
½ teaspoon vanilla extract
1½ cups all purpose flour
½ teaspoon baking soda
¼ teaspoon salt
½ cup sour cream
¼ cup lemon juice
1 teaspoon lemon zest
1 tablespoon poppy seeds
lemon glaze
1 cup powdered sugar
2 teaspoons lemon juice
Preheat oven to 350 degrees F. Spray mini donut pan with non stick spray and set aside.
Using a stand mixer or had mixer, cream the butter and sugar together until light and fluffy, about 4 minutes. Add the eggs one at a time, mixing thoroughly between each addition.
In a medium bowl, whisk together flour, baking soda and salt. Beat half the flour and sour cream alternately to the egg mixture until combined.
Using a teaspoon, fill the mini donut tins halfway and bake for 7-8 minutes, until toothpick inserted comes out clean.
Mix together the glaze ingredients until smooth. Allow donuts to cool completely and dunk in icing. Place on cooling rack to allow icing to set.