Old Fashioned Chocolate Brownies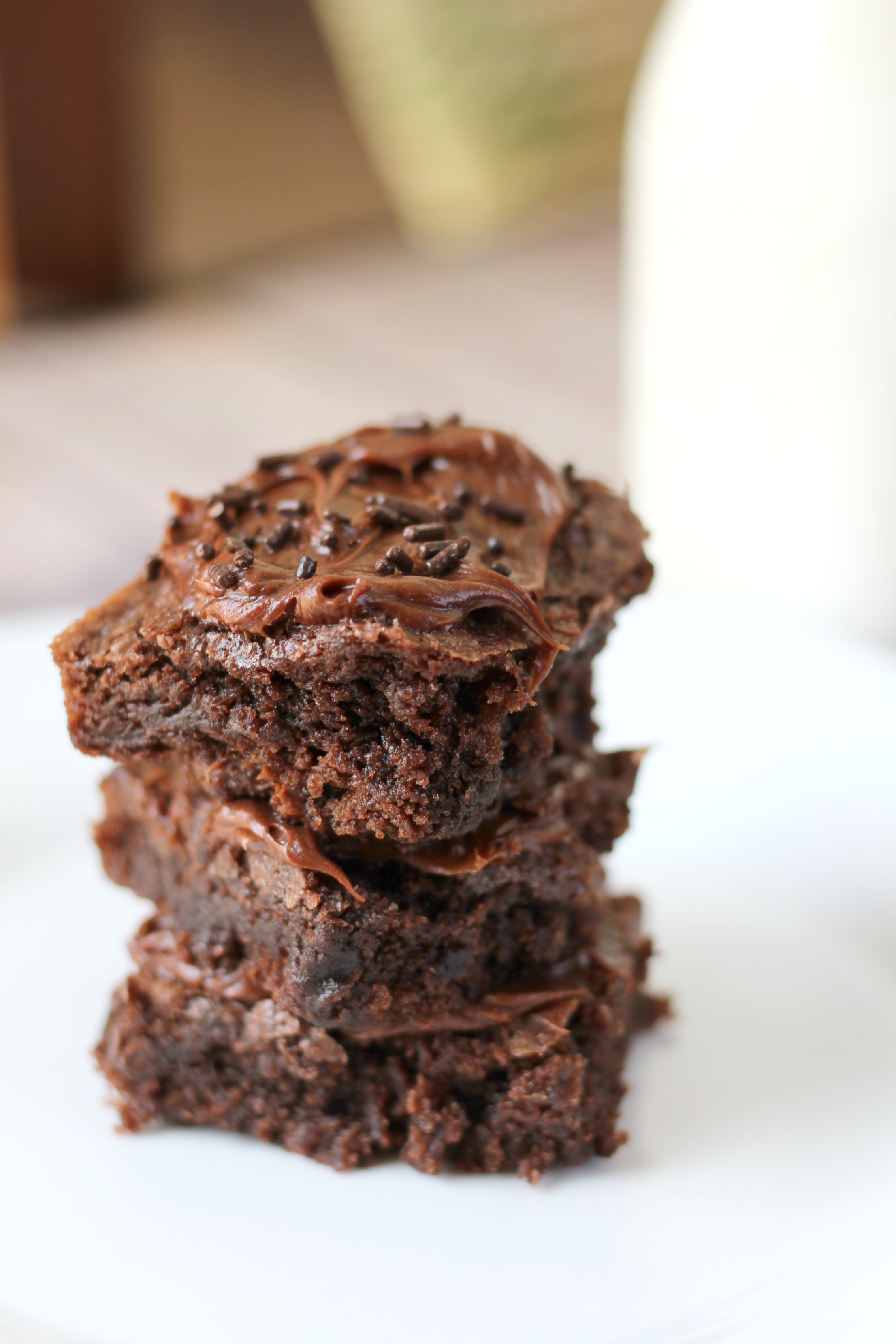 ¾ cup Hershey's cocoa
½ teaspoon baking soda
⅔ cup butter, melted
½ cup boiling water
2 cups sugar
2 eggs
1⅓ cup all purpose flour
1 teaspoon vanilla
¼ teaspoon salt
1 cup milk chocolate chips (or dark if you prefer)
Preheat oven to 350 degrees F and grease a 9x13 baking pan
In a large bowl, add cocoa and baking soda and mix well
Melt ⅔ cups in the microwave and stir ½ of the melted butter into the cocoa and baking soda mixture
Add ½ cup of boiling water to a medium bowl with cocoa and butter; stir until smooth
Add sugar, eggs and the rest of the melted butter to the cocoa mixture and mix well
Sift in 1⅓ cup of flour. Add vanilla and salt. Combine until smooth, adding chocolate chips.
Bake for 35-40 minutes or until a toothpick inserted through the middle comes out clean
Allow to cool for 30 minutes, frost with your favorite frosting and top with sprinkles.