Fresh Fruit Frozen Yogurt Bites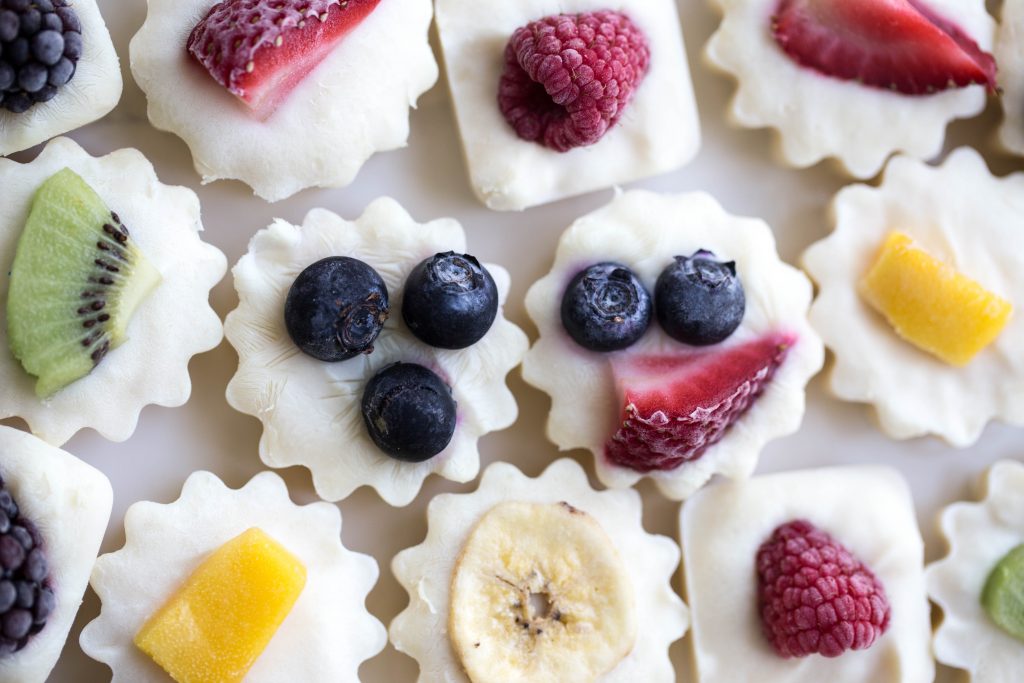 Author:
This Grandma Is Fun
Large carton of Greek Yogurt. My all time favorite is Greek Gods Yogurt in the Honey Vanilla Flavor which is what I used in this recipe. This stuff is heavenly!
Any type of fresh fruit you that you desire
Banana chips
Silicon molds
Cooking spray
Lightly spray your silicon molds with cooking spray.
Fill each space with greek yogurt.
Fill all the way to the top.
Place your desired fruit on top.
If you want to use banana, I would recommend using banana chips as I did here.
Freeze until completely frozen.
Remove from your molds and keep in the freezer. I am keeping mine in ziploc bags.
These are good for 3-4 weeks.