Beach Theme Fruit Dip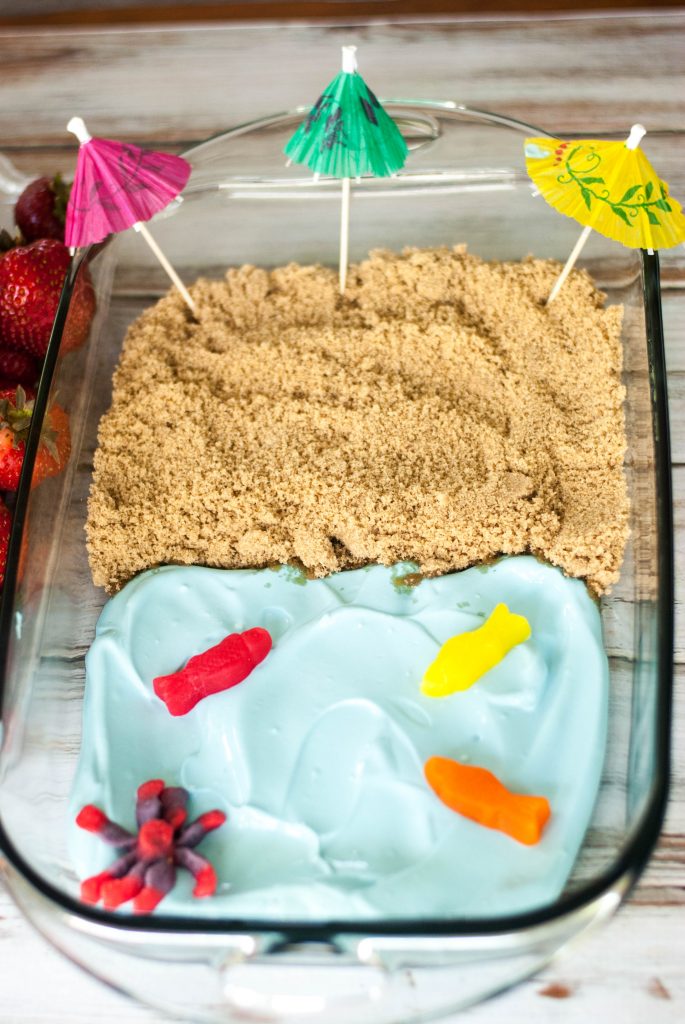 Author:
This Grandma Is Fun
1 16 oz container of sour cream
2 cups brown sugar
Blue Food Coloring
Strawberries
Beach accessories like swedish fish, umbrellas etc.
In a mixing bowl, mix together the sour cream and blue food coloring. Add as much blue coloring to get the sour cream to the color that you want.
Spread the colored sour cream onto one half of a 9x13 pan.
Pour the 2 cups of brown sugar onto the opposite half of your pan barely touching the sour cream.
Add your beach accessories as garnishments.
Wash and dry strawberries for dipping.