Oreo Ornaments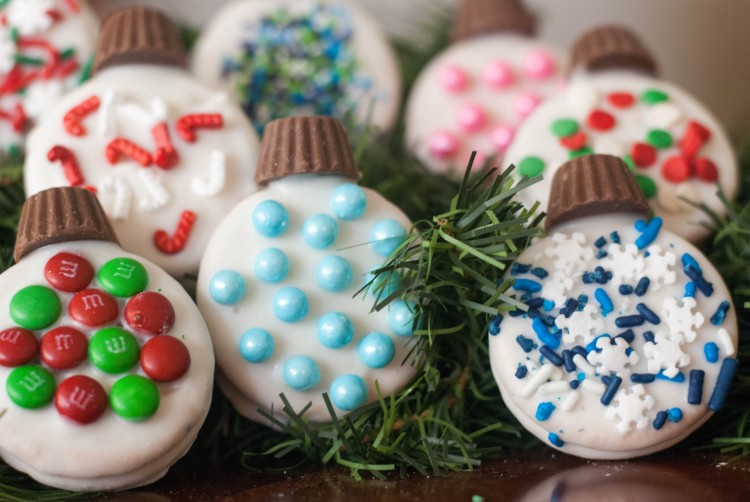 Author:
This Grandma is Fun
Wilton White Candy Wafers (or any other brand)
Golden Oreo Cookies
Christmas sprinkles
Reese's Mini Peanut Butter Cups
Melt the candy wafers per the instructions on the bag. It makes it easier to dip the Oreo's if you melt them in a deeper glass container but a bowl will absolutely do.
With a fork, dip the Oreo into the white chocolate and tap slightly to get all of the excess candy to drip off.
Place on a foil lined baking sheet.
While chocolate is still warm, press a mini peanut butter cup to the side of the Oreo.
Quickly shake the sprinkles of your choice onto the Oreo.
Allow cookies to completely set before serving.
If there is a blob of white chocolate that you don't want on your cookie, take a thin paring knife and "carve" the blob off.
Do not refrigerate as sometimes this discolors the candy.