Best Pot Roast Recipe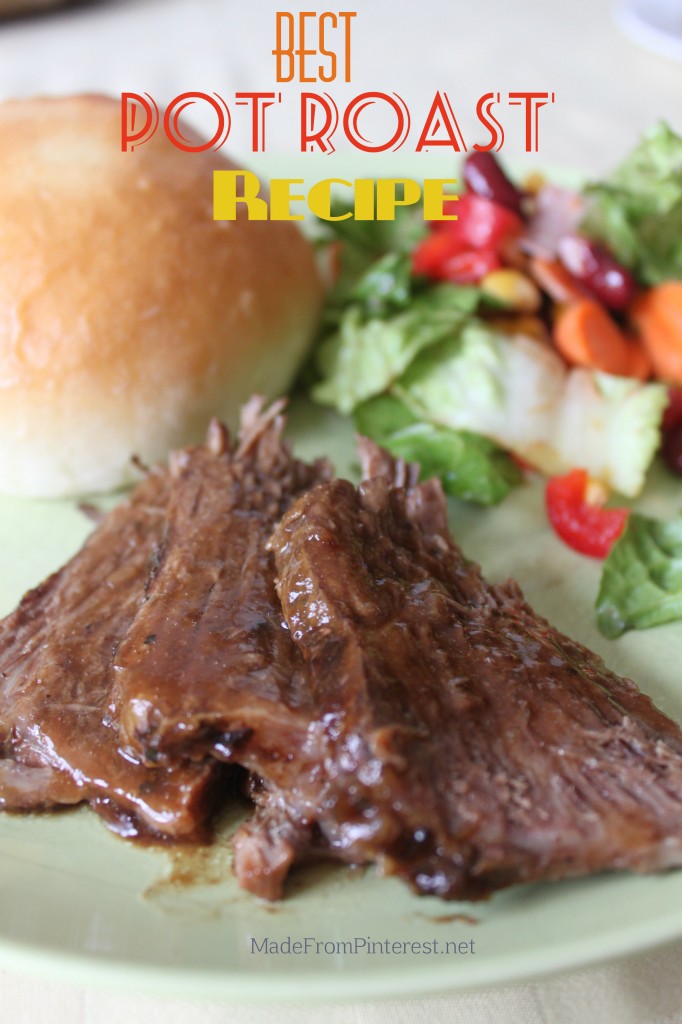 McCormicks slower cooker Savory Pot Roast season packet
An Au Jus packet
A Can of Pepsi (we use Coke because we always have coke in our house)
And Boneless Chuck Roast - Mine was a 3-4 lb roast.
and your crock pot
Mix one cup water and the Savory Pot Roast season packet.
Place meat in slow cooker and pour mixture over top of roast.
Add the can of Pepsi or Coke.
Cook for 8 hours on low or 4 hours on high.
Just before serving sprinkle Au Jus packet over the top (I preferred the Aus Ju mixed in with the liquid. It made a nice gravy.).
Slice and serve.