Do you know where Dunkin' Donuts headquarters are located? Take a guess. If you had asked me before my trip to Boston I wouldn't have been able to answer the question. It didn't take long for myself, my sisters and mom to notice on our trip to Boston that there was a Dunkin' Donut on almost every block. I'm not kidding – they were EVERYWHERE! After a day or two we quit counting, knowing that around the corner there would be another one. I did a little research and here is what I found.
"How far to the nearest Dunkin' Donut"? The folks at Bostonography dropped everything to work on this pressing question and today report that no Boston resident is more than 1.45 miles from a Dunkin' Donuts – and that most distant point is located at Mt. Benedict Cemetery in farthest, remotest West Roxbury." (Universal Hub) 5/2011
Their website lists 50 locations for the city of Boston. It's no wonder I came home from our trip with donuts on the brain! So it's no surprise that the "Acorn Donut Holes" caught my eye. Thank you Gracious Grain for your great post on these!
You will need a whopping 4-5 ingredients to make these. Donut holes, Nutella, pretzels, sprinkles and or nuts.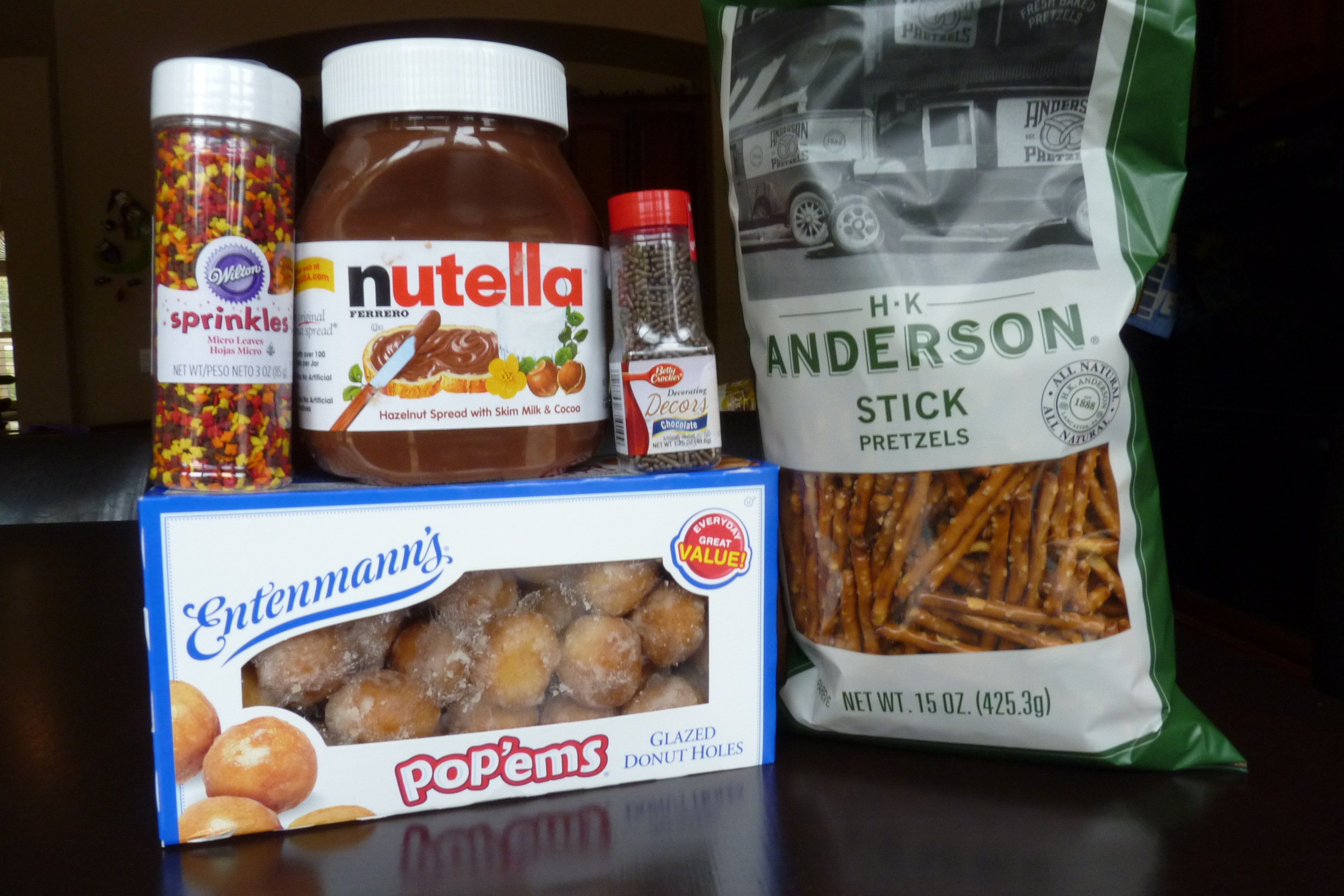 Melt your Nutella until it is soft enough to dip the donut holes in. About 40 seconds in my microwave on high was all it took.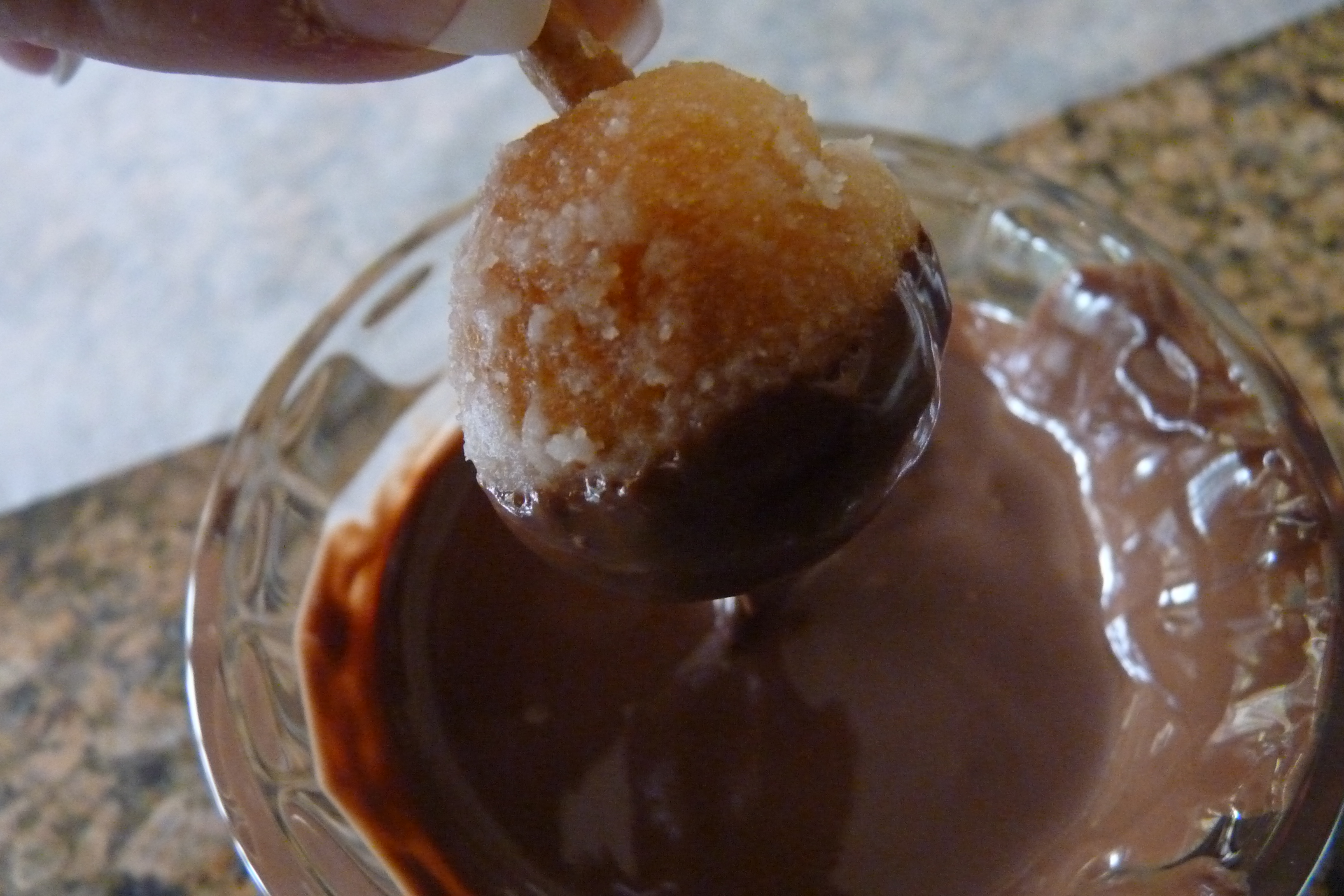 Tap off the excess Nutella.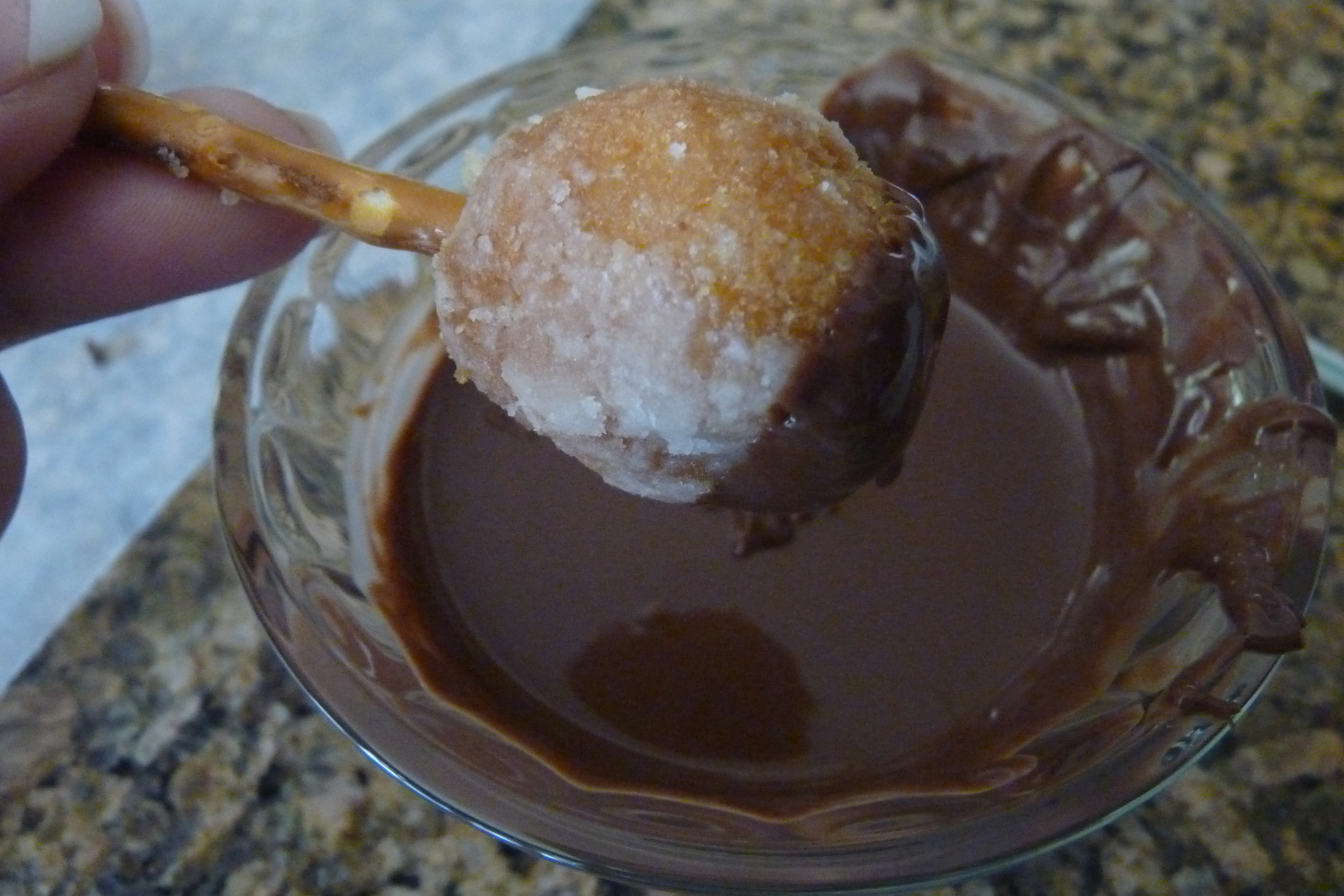 I let my donut hole sit upside down for a few minutes in the sprinkles.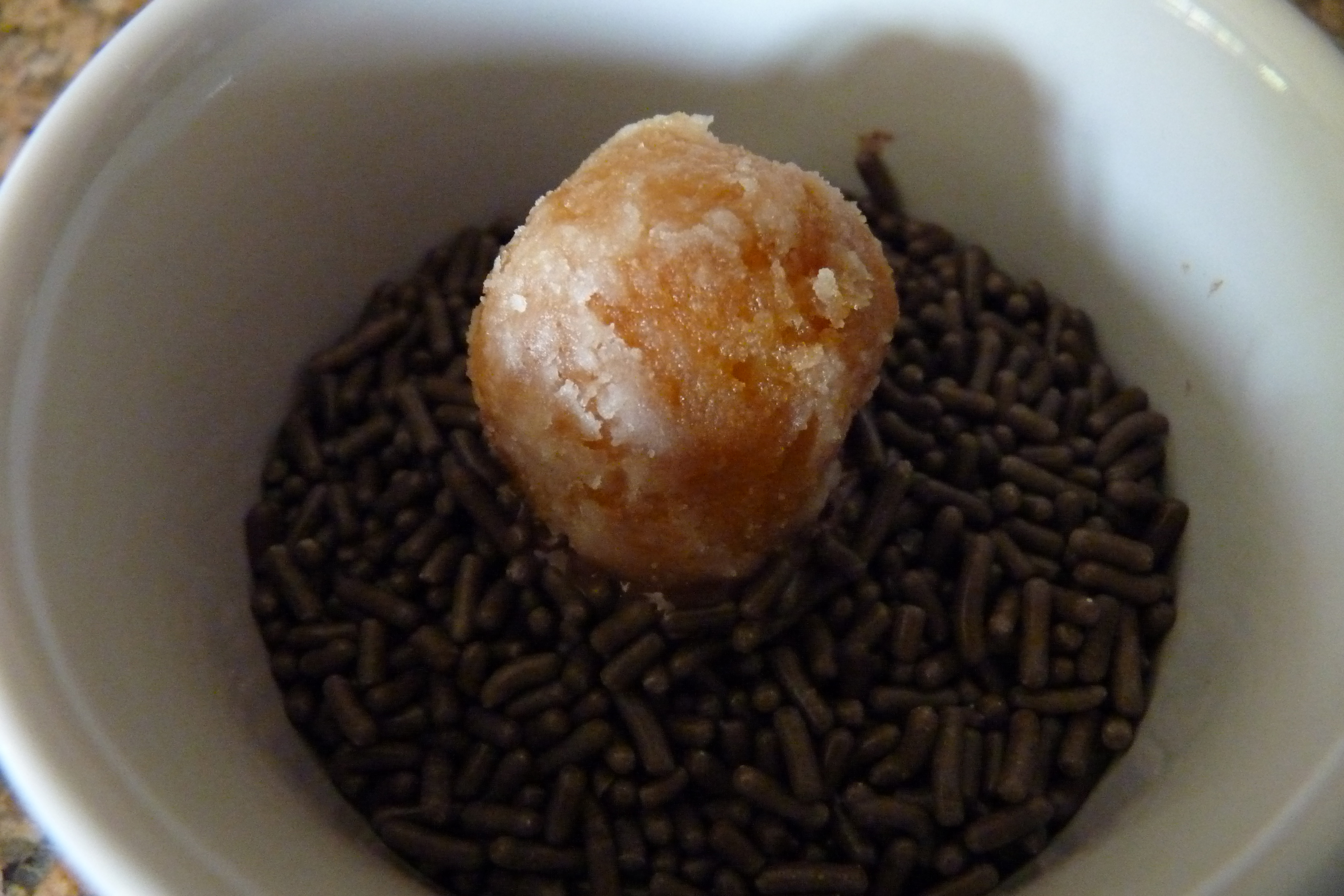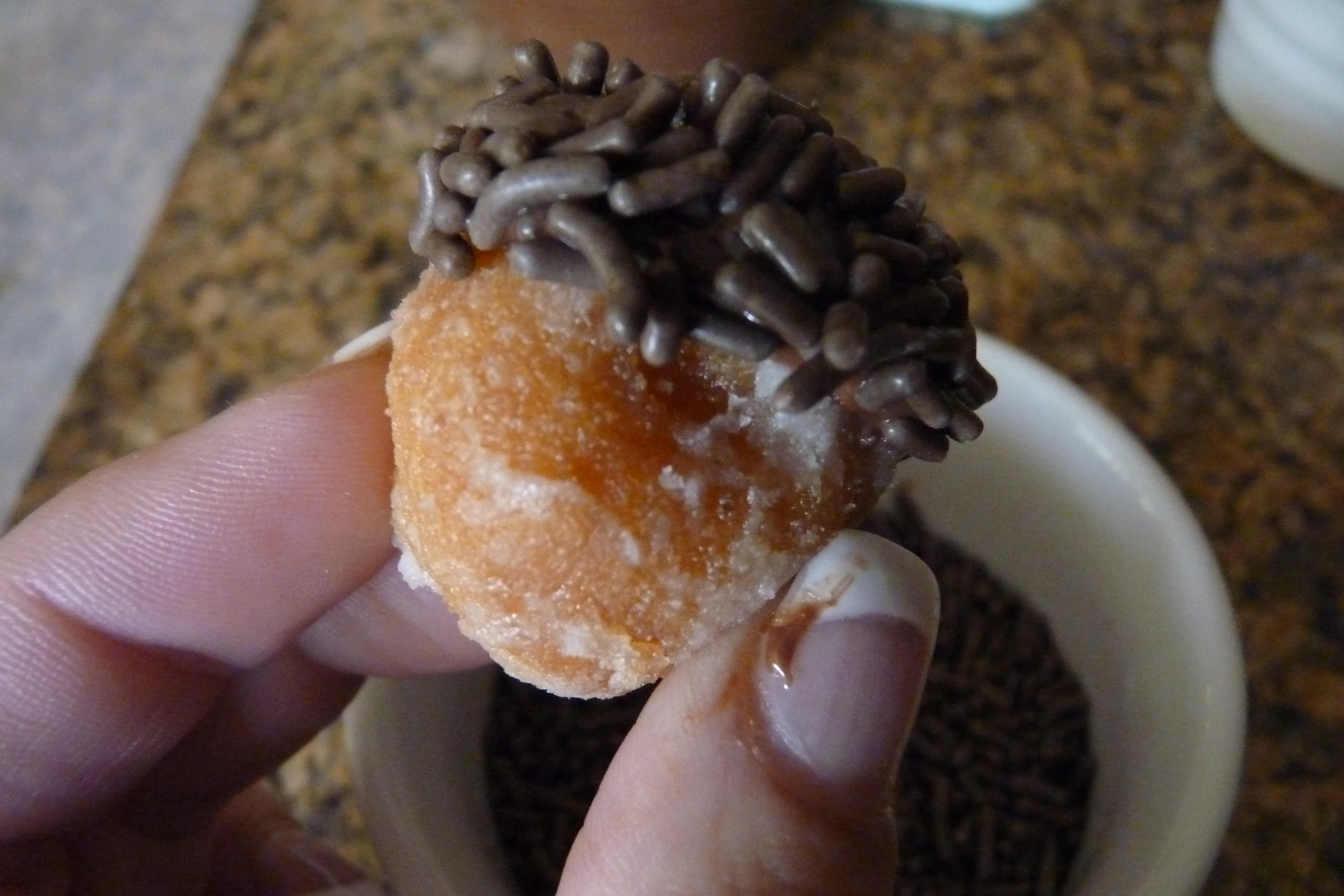 Add your pretzel stem and you are all done. These are really darling, I especially liked the ones where I used the colored fall leaf sprinkles. Found those at Jo Ann's for 50% off.
This is another fast, fun easy treat to make, which means…..
This Pin ROCKS!
Linked with: House of Hepworths – Something Swanky – Freckled Laundry