Don't you just love it when strawberries come into season? I know that we can get strawberries somewhere all year long but when they REALLY come into season, there are a few strawberry things that I just have to make and this is one of them. Awesome Strawberry Sauce!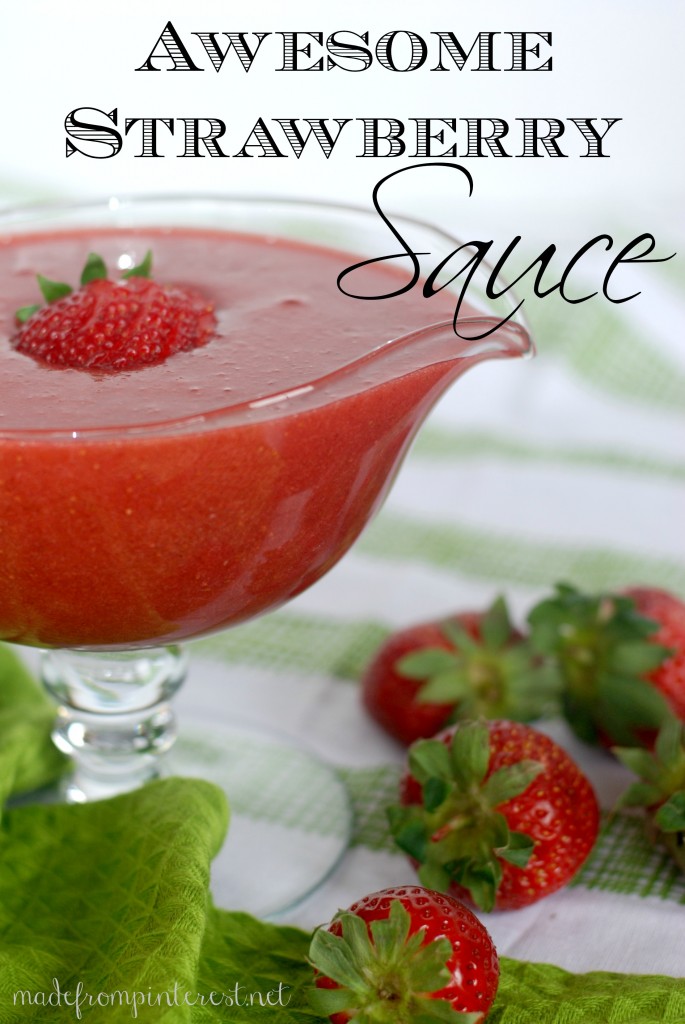 As a matter of fact, while I am sitting here typing this post, my daughter is sitting next to me and just said "Mom, I really do just love your Strawberry Sauce." Can't get a better endorsement than that! Our family puts this Awesome Strawberry Sauce on cheesecake, pancakes, waffles, french toast and ice cream. This sauce is crazy good on all of those things, but I think our favorite thing to do is with it is to add it to lemonade to make Strawberry Lemonade.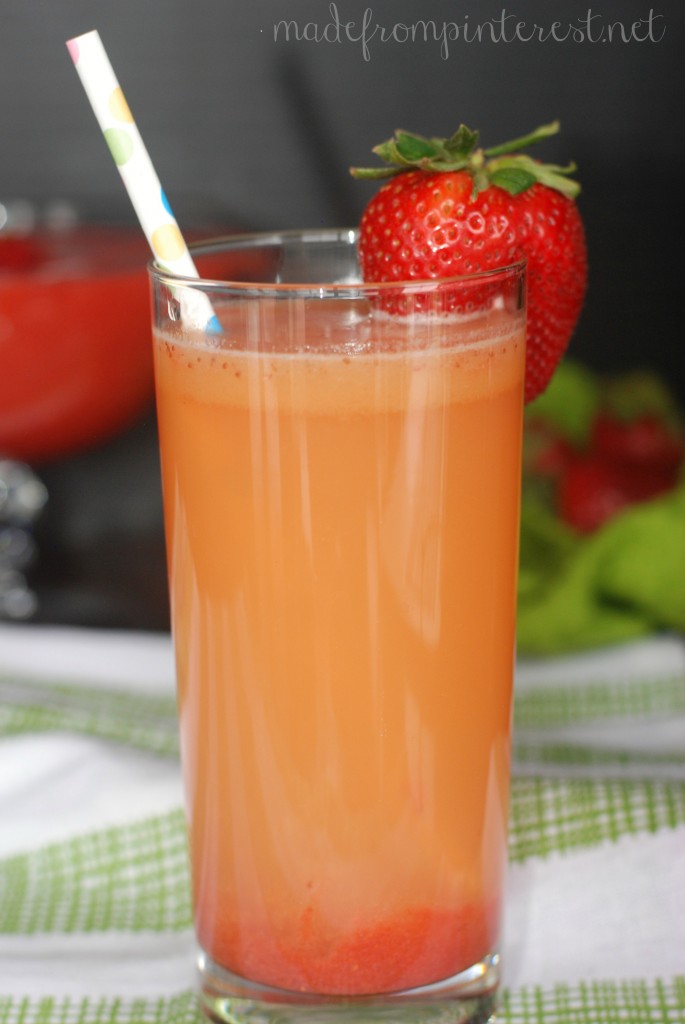 I'm talking restaurant quality, people. Yummers! Just pour some Strawberry Sauce into a glass and then add the lemonade of your choice. We drink these all through summer! After making this Awesome Strawberry Sauce it will stay in the fridge for about a week but you can also freeze it for up to 3 months so that you can have some after the summer ends! You won't regret it.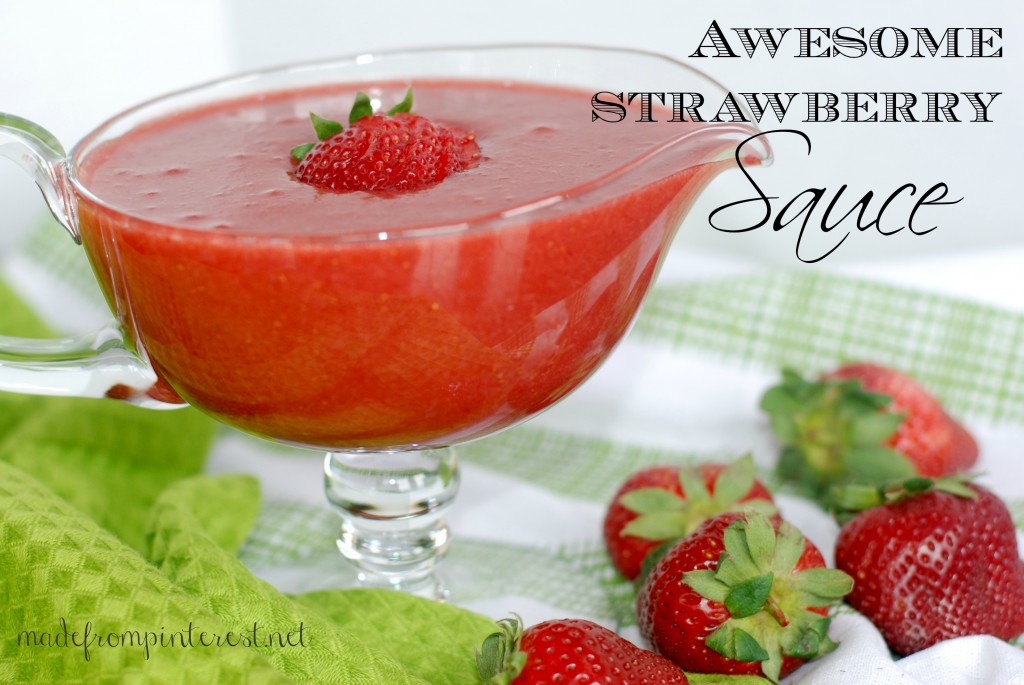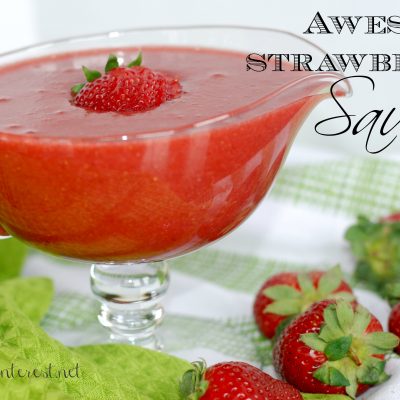 Awesome Strawberry Sauce
Ingredients
4

cups

strawberries

washed, hulled and cut into chunks

3/4

cups

sugar

2

tsp

almond or vanilla extract. My favorite is almond!

2

tsp

water
Instructions
Put all ingredients into a large saucepan over medium heat. Stirring constantly, bring to a simmer and cook for 5 minutes. Let cool to room temperature. Pour the cooled mix into a blender and blend until smooth. Pour into glass container and refrigerate for one week or freeze for up to 3 months. Makes a little over one quart.
Tammilee Tips is where I pinned this from and I'm happy to report that This Pin Rocks!