Did you watch The Sound of Music? I know Austria and Bavaria are not the same place and that it all has nothing to do with this Bavarian Apple Torte, but I have been looking forward to it. The TV show and this dessert. We make this every holiday season, and it is a hit wherever we share it. Like Maria this dessert has humble beginnings, simple ingredients, but man what a voice. This dessert can sing!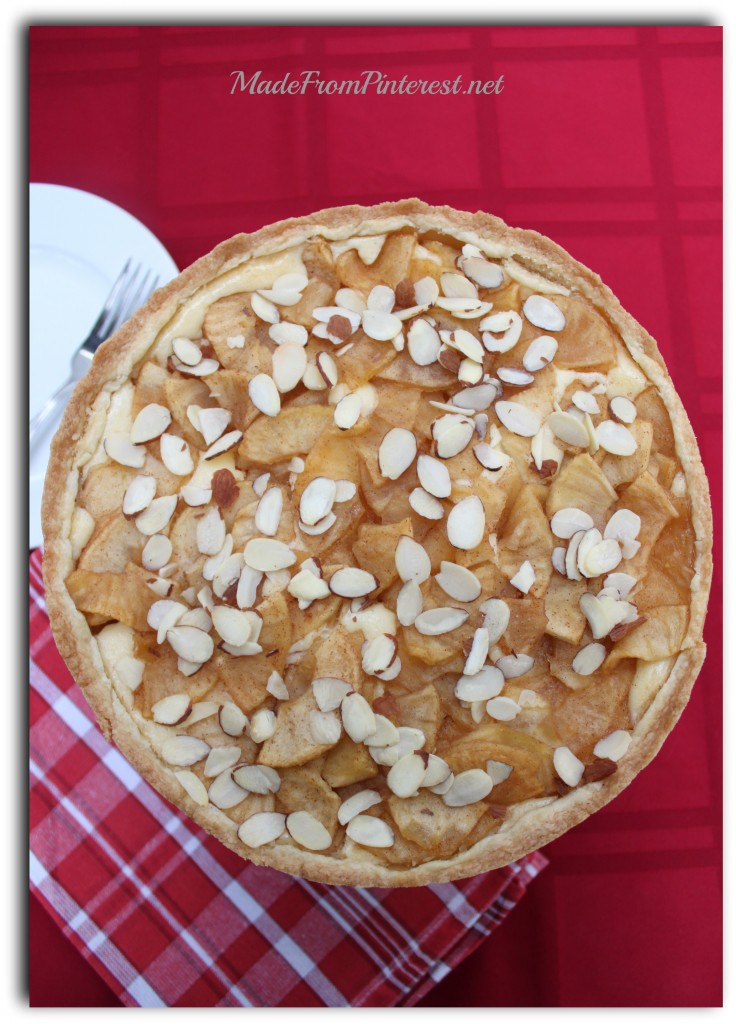 Who doesn't love cream cheese? There might be someone out there, but I haven't met you yet. This is part cheesecake, part apple pie and all perfection! The crust is combination of flour, sugar and butter. How could something that simple taste so good?!? I just zip it up in my Cuisinart, but a stand mixer works too. Press the dough into a springform pan coming up the sides about 1 inch. This beautiful crust is topped with cream cheese, sugar, one egg and vanilla. Seriously easy, right? The apples are tossed with sugar and cinnamon, softened for 5 minutes in the microwave, and set on top. Ready to go in the oven and bake till golden brown. Just add the almonds for the last 5 minutes to brown slightly. The hardest part of this recipe is WAITING for it to cool. It is important to wait at least 5-10 minutes so that you can remove the outer collar from the springform pan without the crust sticking. Then dig in! This Bavarian Apple Torte is so elegant in it's simplicity.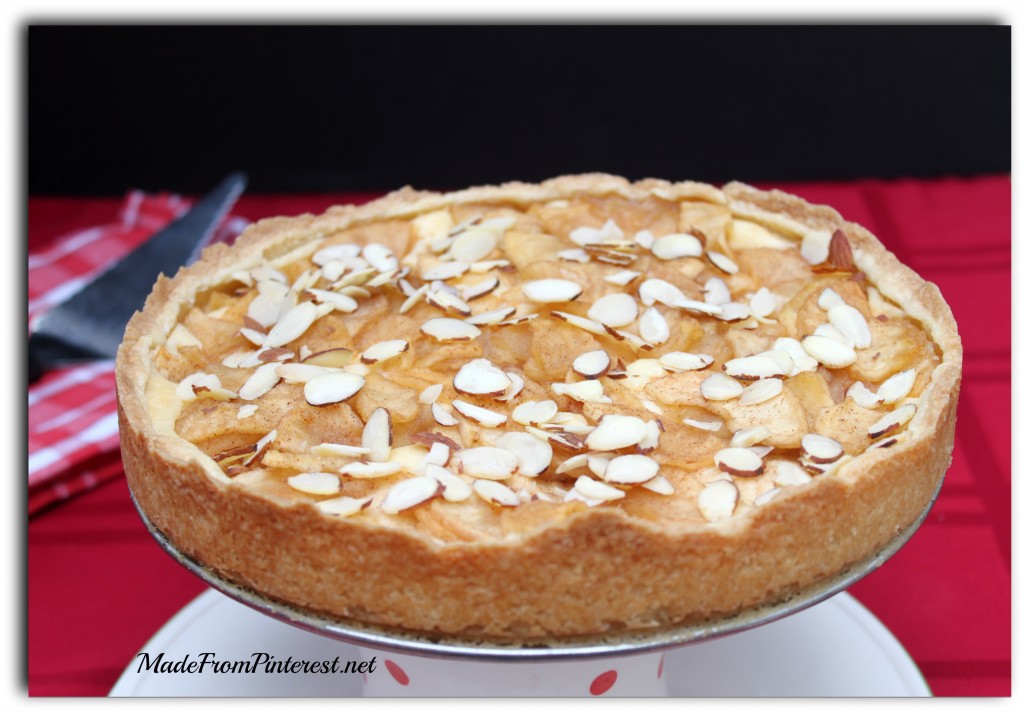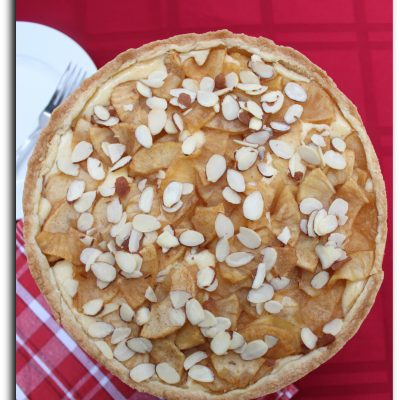 Bavarian Apple Torte
Ingredients
1/2

cup

butter

1/3

cup

white sugar

1/4

teaspoon

vanilla extract

1 1/3

cup

all-purpose flour

1

8 ounce package cream cheese

1/4

cup

sugar

1

egg

1/2

teaspoon

vanilla extract

3

apples - peeled cored and sliced

1/3

cup

white sugar

1/2

teaspoon

ground cinnamon

1/4

cup

sliced almonds
Instructions
Preheat oven to 425 degrees F.

Cream together butter, sugar, vanilla and flour. Press crust mixture into the flat bottom of a 9 inch springform pan. Set aside.

Blend cream cheese and sugar in a medium bowl, add in egg and vanilla. Pour cheese mixture over crust.

Toss apples with sugar and cinnamon. Cook in microwave on high for 5 minutes to soften.

Spread apple mixture over the cream cheese.

Bake for 10 minutes. Lower temperature to 400 and bake for 20 minutes more. Add almonds and bake additional 5 minutes.

Let cool at least 5-10 minutes and remove collar from springform pan.

Serve and enjoy!
Notes
I use a Cuisinart to quickly mix the crust and filling. A stand mixer is convenient as well, but by hand will get the job done too.
Here are a few of our holiday recipes we hope you will try: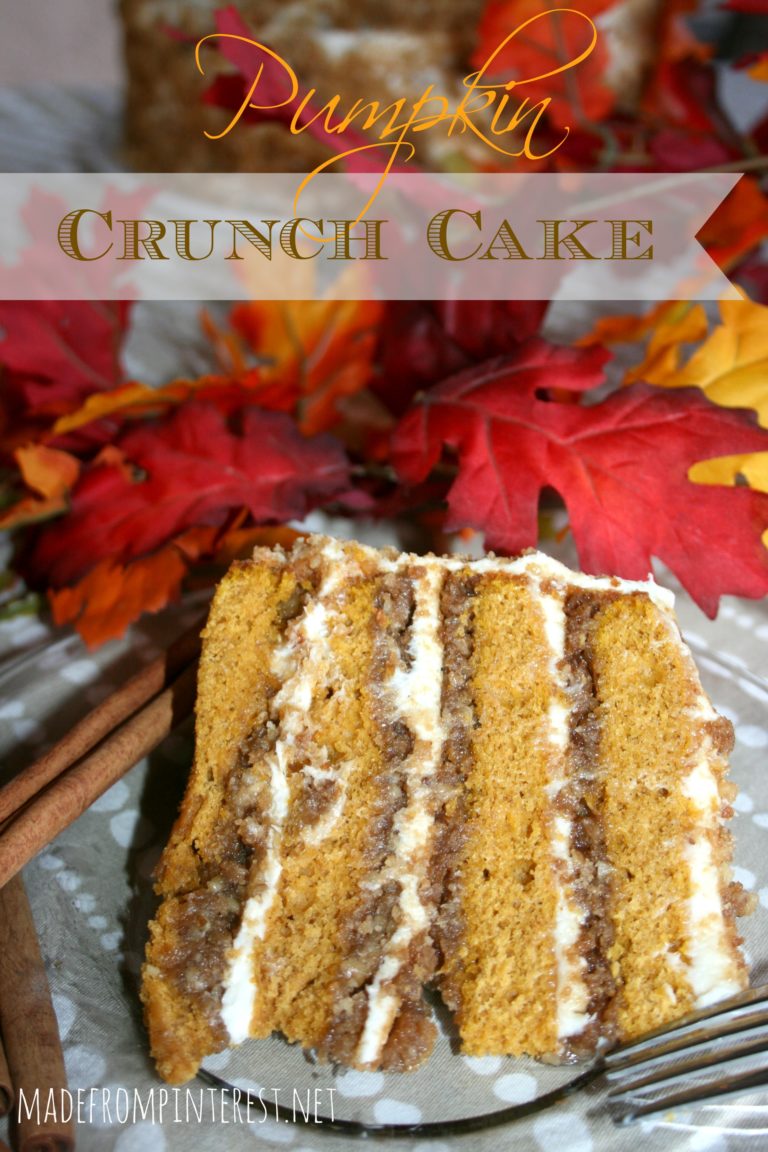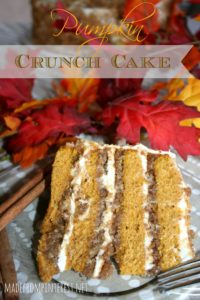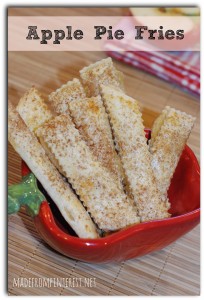 Pumpkin Bars with Cream Cheese Frosting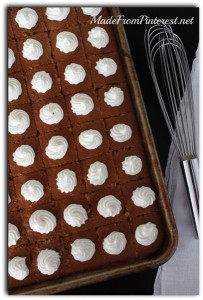 This post has been linked to these fun sites! – What's Cooking Love – A Glimpse Inside Blog – Life With the Crust Cut Off – 52 Mantels – Life, Laugh, Rowe, Lamberts LatelyLiving Well Spending – Junkie– The Frugal Girls