My hubby loves berries. And I love creamy things. It's no wonder that I was immediately interested when I saw this recipe from Becoming Betty. Four easy ingredients: Frozen berries, a tub of cool whip, a small package of Jello Cheesecake instant pudding and a large carton of vanilla yogurt.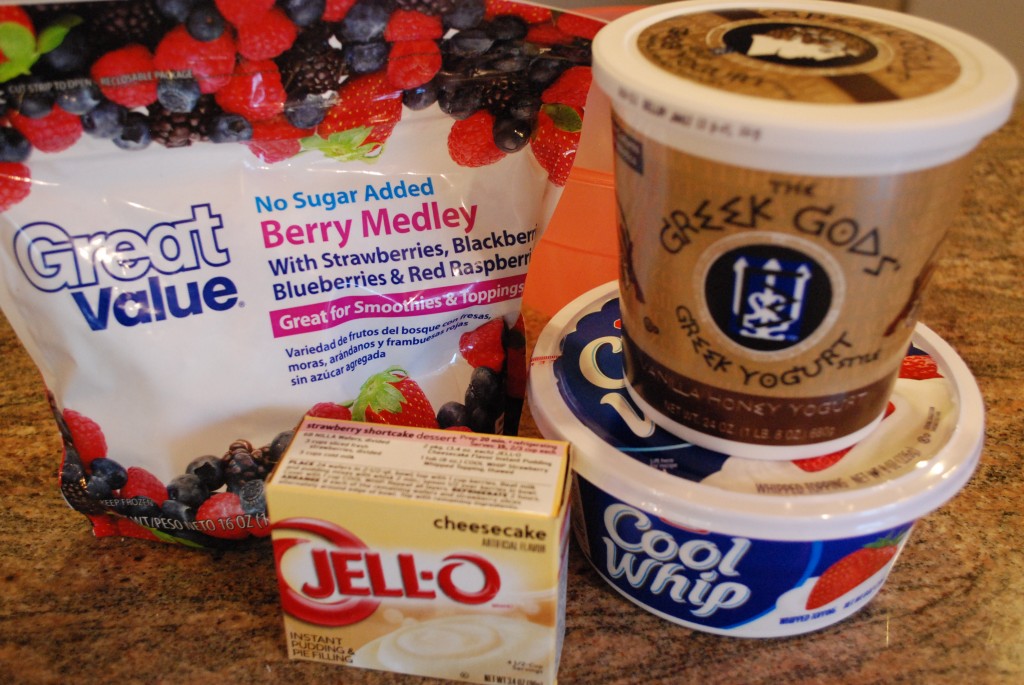 Before I go any further, I must profess that I am a discriminating yogurt consumer. I don't really care for the store brand yogurt and my favorite yogurt of all is The Greek God's Vanilla Honey Yogurt as seen in the picture above. This stuff is downright addicting and provides a luxurious yogurt experience. So when I saw that I needed a tub of vanilla yogurt, there was no question what I would be buying. I don't know how this recipe will taste if you use a regular vanilla yogurt, but I would definitely recommend using The Greek God's yogurt for this recipe!
Mix your berries into your cool whip.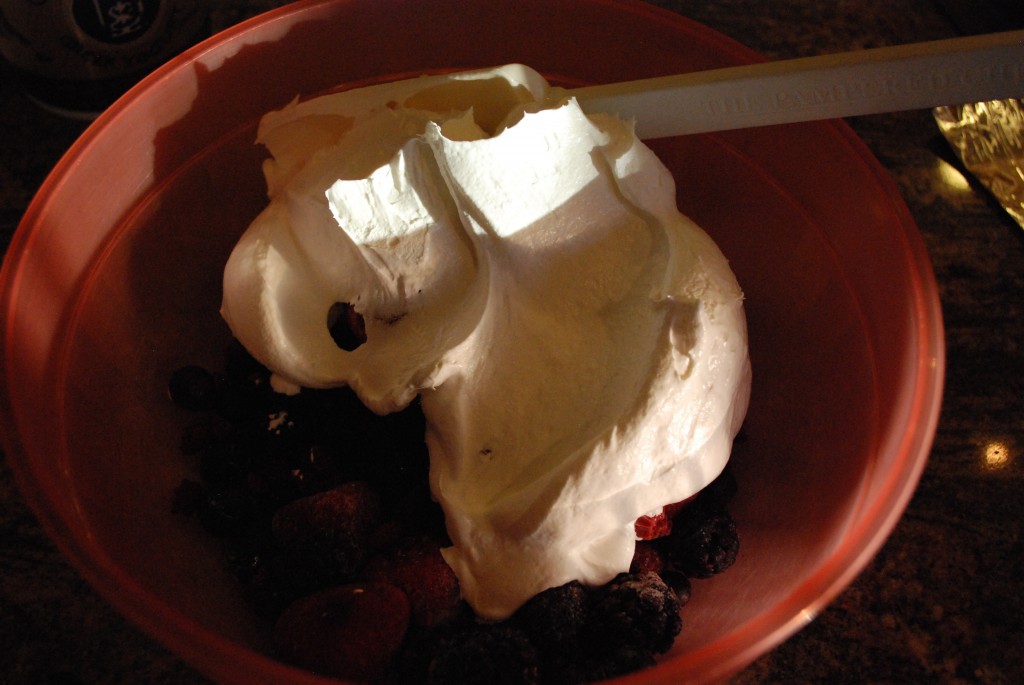 Add your yogurt then sprinkle in the Cheesecake instant pudding. Mix well.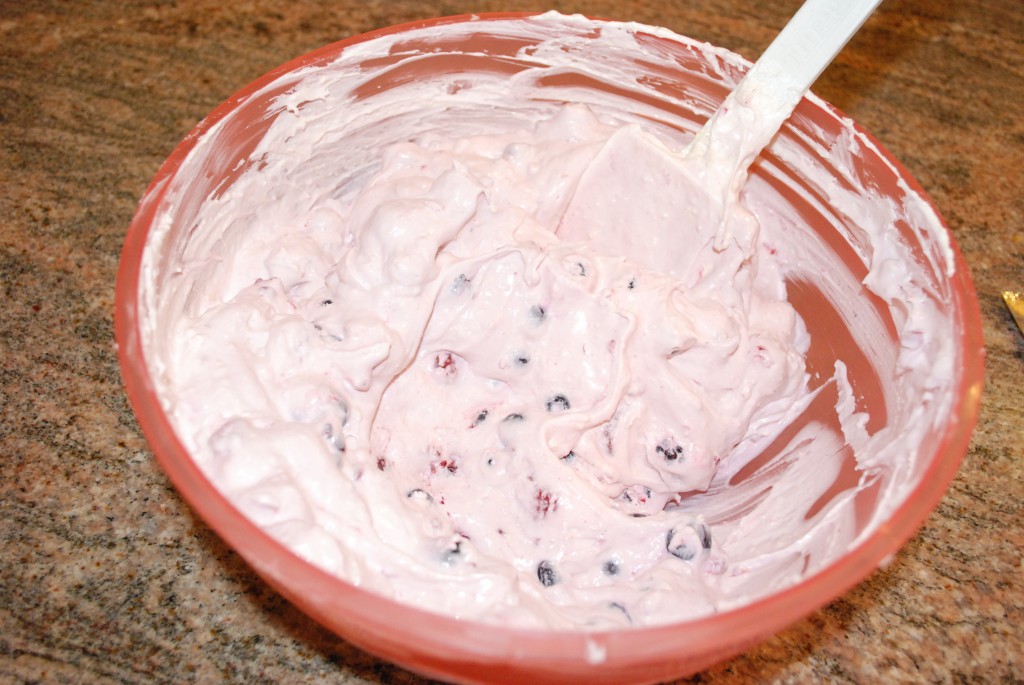 This tasted like manna from heaven. And to quote my husband while at the dinner table last night "You know how some of your pins are flops and some pins rock? Well, this pin rocks!"
Thanks for your support honey. You're a smart man. Have another bite sweetie.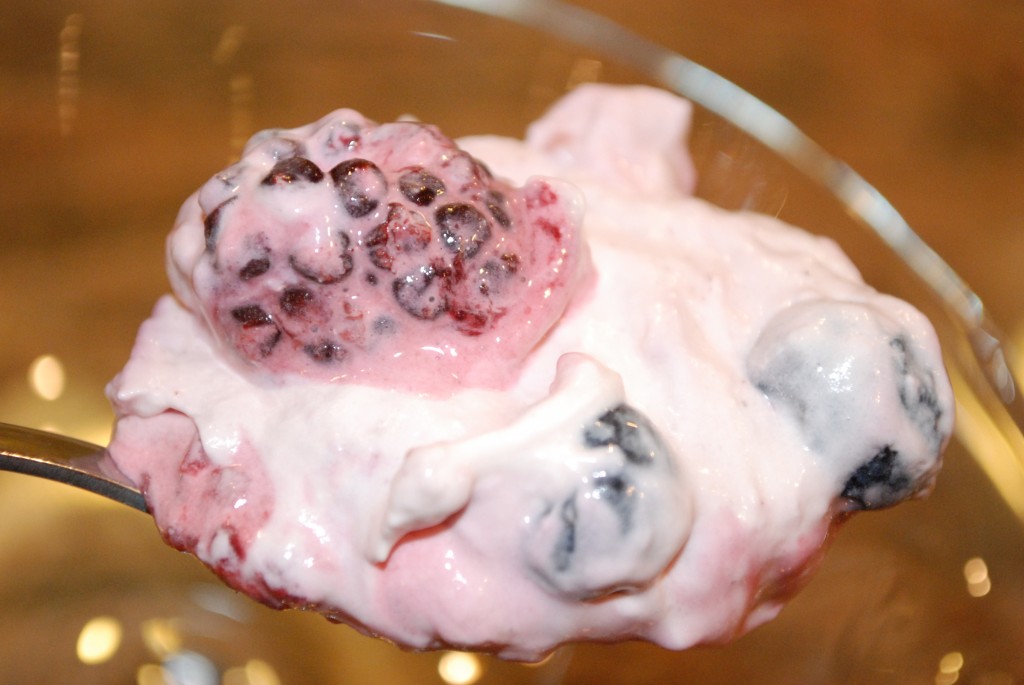 So from the hubster, This Pin Rocks!
We are merrily linking to these great sites today!
Home Stories A to Z – Carolyns Homework – Funky Polka Dot Giraffe
Two Kids Cooking – A Bowl Full of Lemons – The Rustic Pig