"If a little is good, a lot is better." Sometimes adages like this can get you into trouble. This one caused me problems because sometimes "less is more". When I was in college and in my 20's I got a hold of a book about weightlifting for women. I looked the program over. There were different workouts based on the type of results you wanted. The most intense workout was the "Wild Woman Workout" for women who really want results. I really wanted results! I did the "Wild Woman Workout". I mean, I was young, and fit. Why not go for it! I got results. The result was that I couldn't get out of bed for two days, I was so sore. I was late for one of my college courses for weeks because you had to go up three flights of stairs to get to the classroom. I would cling to the railing, pulling myself up and wincing every time I had to lift my leg up another step, it hurt so bad. I don't remember anything in that book about starting slowly.
If it weren't for that experience, I might jump to the conclusion that I have a great mind based on the adage "Great minds think alike." One of my early posts was for this fabulous Oven Roasted Cauliflower which my cousin Carole,(she's not really my cousin, she is my husband's cousin. Actually, she is his double first cousin, I think. It is really too confusing to go into. But I really, really get along with her, love her cooking, and have been following her blog since she started five years ago. You can check it out here) posted the same thing the very same week! What are the odds? Well, to my surprise, it has happened again. This week she has posted about the very same recipe I have chosen this week. You can see her post here. I swear we didn't plan it.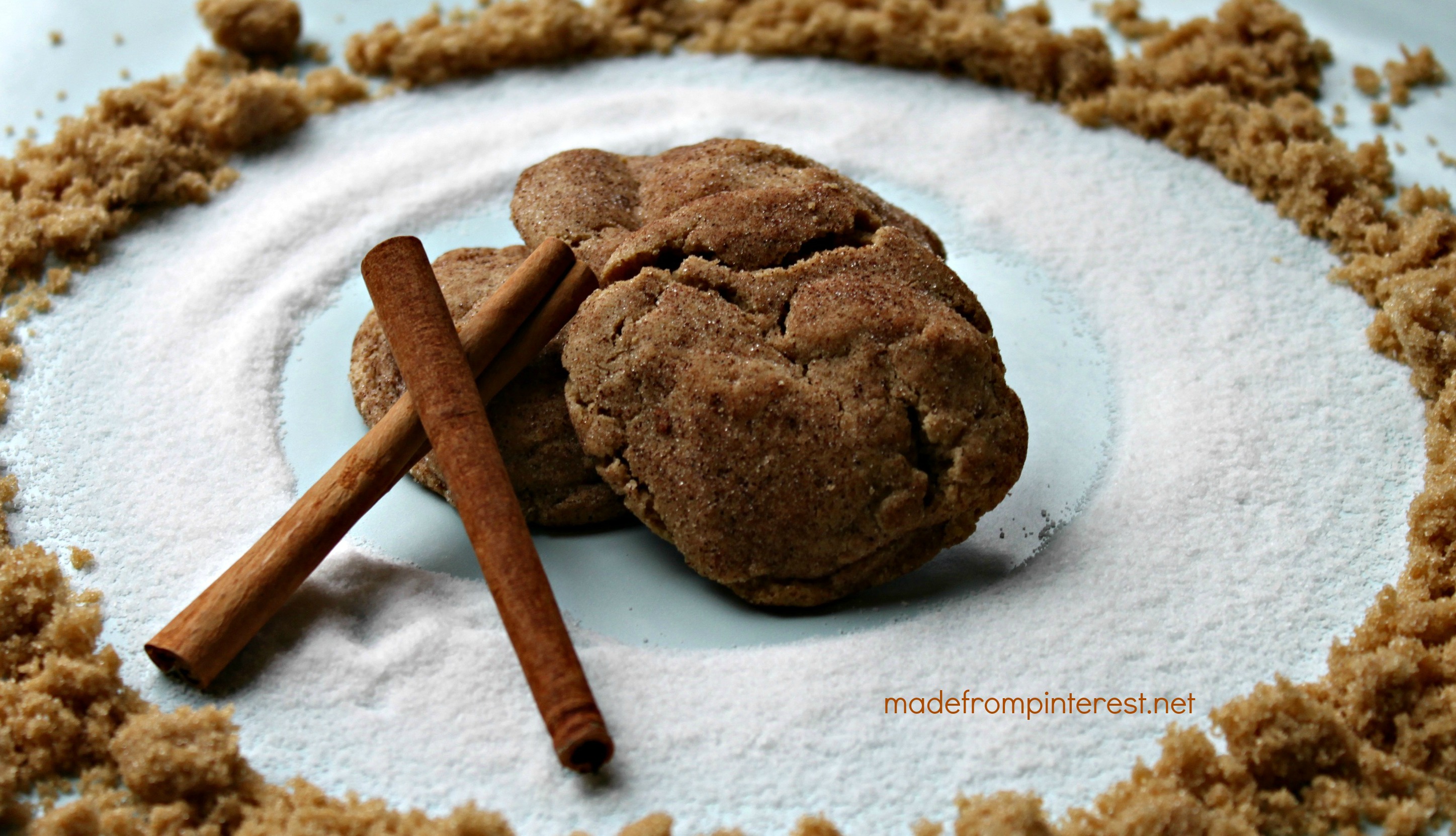 Brown Sugar Snickerdoodle cookies, from Ambitious Kitchen, are an updated version of the classic. We liked the texture of the cookie because it remained soft and chewy. But the real twist was the flavor! The brown butter had a kind of nutty taste and when combined with brown sugar it was like a hint of caramel. Delicious! Some cookies are only good the day you make them, but we found that these keep well. If I had to guess I would say that Carole couldn't tell you that. She is a mother of six, I doubt they lasted longer than a day.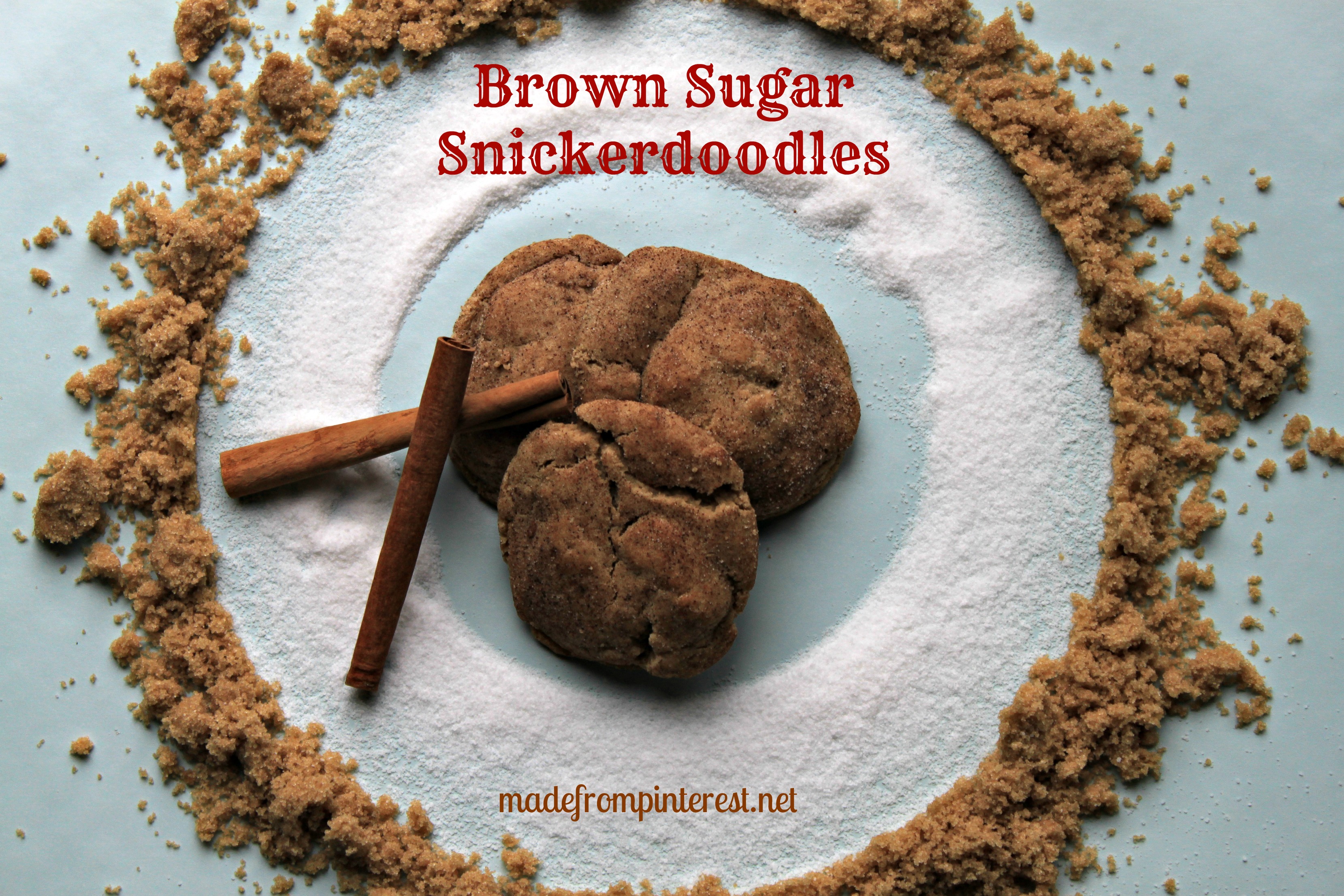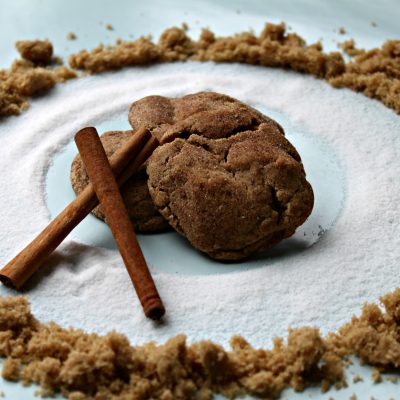 Brown Butter Snickerdoodle Cookies
Ingredients
2 1/2

cups

all purpose flour

1

teaspoon

baking soda

2

teaspoons

cream of tartar

1/2

teaspoon

cinnamon

¼

teaspoon

of salt

2

sticks

1 cup unsalted butter

1¼

cup

packed dark brown sugar

1/2

cup

granulated sugar

1

large egg plus 1 egg yolk

1

teaspoons

vanilla extract

1

tablespoon

plain greek yogurt

For rolling mixture:

1/4

cup

sugar

2

teaspoons

cinnamon
Instructions
Whisk together the flour, baking soda, cream of tartar, 1/2 teaspoon cinnamon, and salt in a bowl and set aside. Melt butter in a saucepan over medium heat. The butter will begin to foam. Make sure you whisk consistently during this process. After a couple of minutes, the butter will begin to brown on the bottom of the saucepan; continue to whisk and remove from heat as soon as the butter begins to brown and give off a nutty aroma. Immediately transfer the butter to a bowl to prevent burning. Set aside to cool for a few minutes.

With an electric mixer, mix the butter and sugars until thoroughly blended. Beat in the egg, yolk, vanilla, and yogurt until combined. Add the dry ingredients slowly and beat on low-speed just until combined.

Chill your dough for 3 hours or as long as possible in the refrigerator (important!), or place in freezer for 30 minutes if you are super eager, although I cannot promise the same results if you do this. Fridge is always best! You want the dough VERY cold. If you desire a 'puffy' cookie, place them in the fridge overnight.

Preheat the oven to 350 degrees F. Once dough is chilled measure about 2 tablespoons of dough and roll into a ball. Meanwhile mix 1/4 cup sugar and the 2 teaspoons cinnamon in a bowl. Roll balls in cinnamon-sugar mixture. Place dough balls on cookie sheet, 2 inches apart.

Bake the cookies 8-11 minutes or until the edges of the cookies begin to turn golden brown. They will look a bit underdone in the middle, but will continue to cook once out of the oven. Bake longer if you like crispier cookies. Cool the cookies on the sheets at least 2 minutes. Remove the cooled cookies from the baking sheets after a few minutes and transfer to a wire rack to cool completely. Repeat with remaining dough.
This Pin Rocks!
We are happy to be linking with: The Shabby Apple – Somewhat Simple – Chic on a Shoestring Budget – Shaken Together Life – Simply Designing – The Answer is Chocolate – Fingerprints on the Fridge – My Romantic Home – Craftberry Bush – A Little Knick Knack – delicate Construction – Just Us Four – Gingerly Made – The Frugal Girls – A Lil Dash of Diva – Glued to My Crafts – Live Laugh Rowe – The 36th Avenue – House of Hepworths