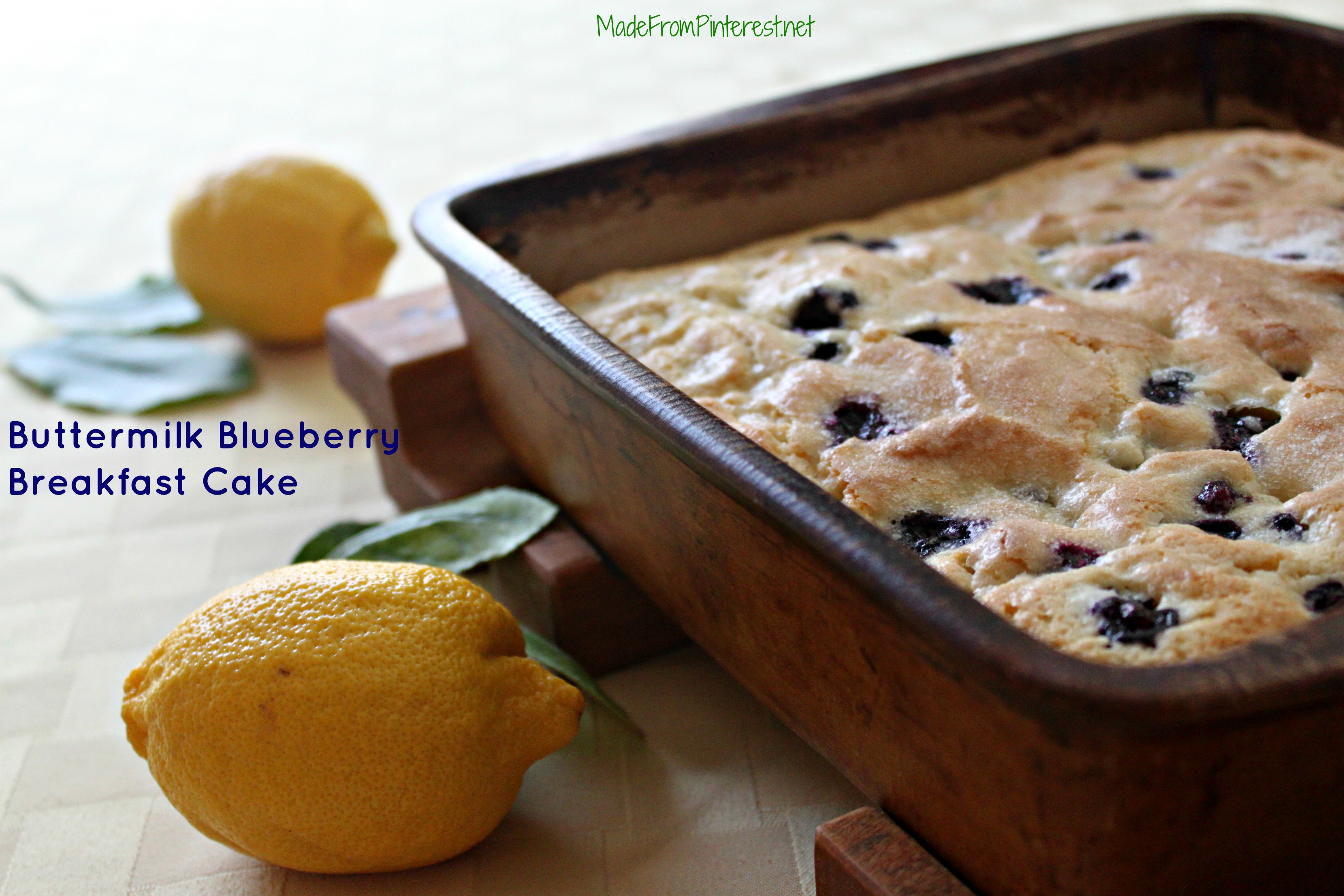 On a cold, wintery morning I crave something to help me believe that spring will come again. I know there are many lovers of snow out there who will disagree with me, but winter is just not my thing. I hate to be cold. I am a California transplant. Luckily I live in a location that has relatively mild winters. They are not mild enough for me. I am shivering as I type this and it is merely a blustery, windy day. The worst of winter is yet to come. This Buttermilk Blueberry Breakfast Cake is just the way to beat the winter blues. I am tempted to make some tonight. Why wait for breakfast?
This recipe begins with the magical combination of blueberries and lemon.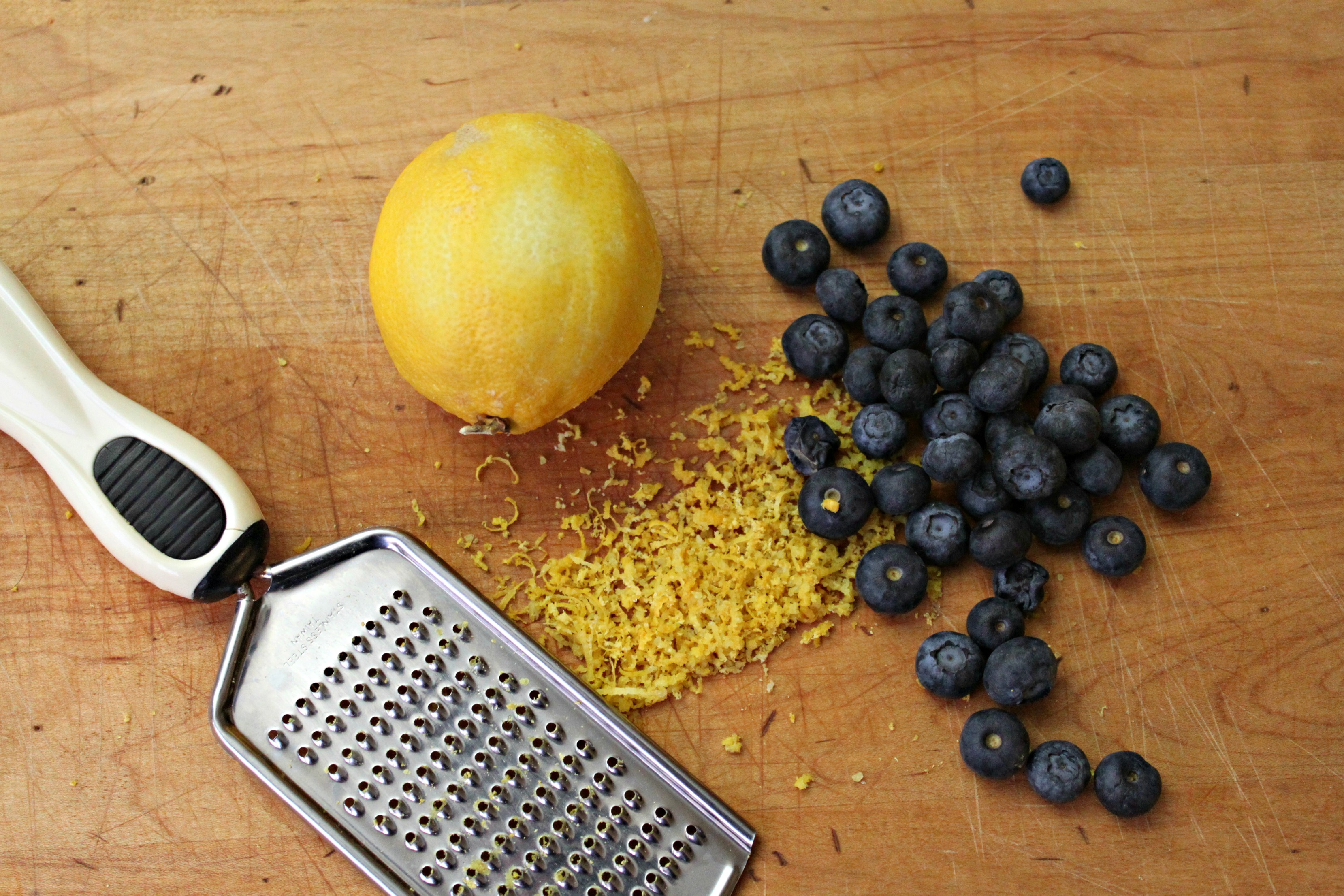 This farm fresh flavor is enhanced by buttermilk. Oh buttermilk. I love you. Once, when I was visiting my grandparents I mistakenly poured buttermilk into my cereal. Buttermilk was not something we had ever had at home and I had not yet been introduced to it's creamy, tangy goodness. It was gross. It ruined my cereal. Buttermilk is goes in things, not on them. I know that now. And in this breakfast cake, it is divine. Our family should really make this in a 9×13 pan so that there is enough for everybody and there are only four of us.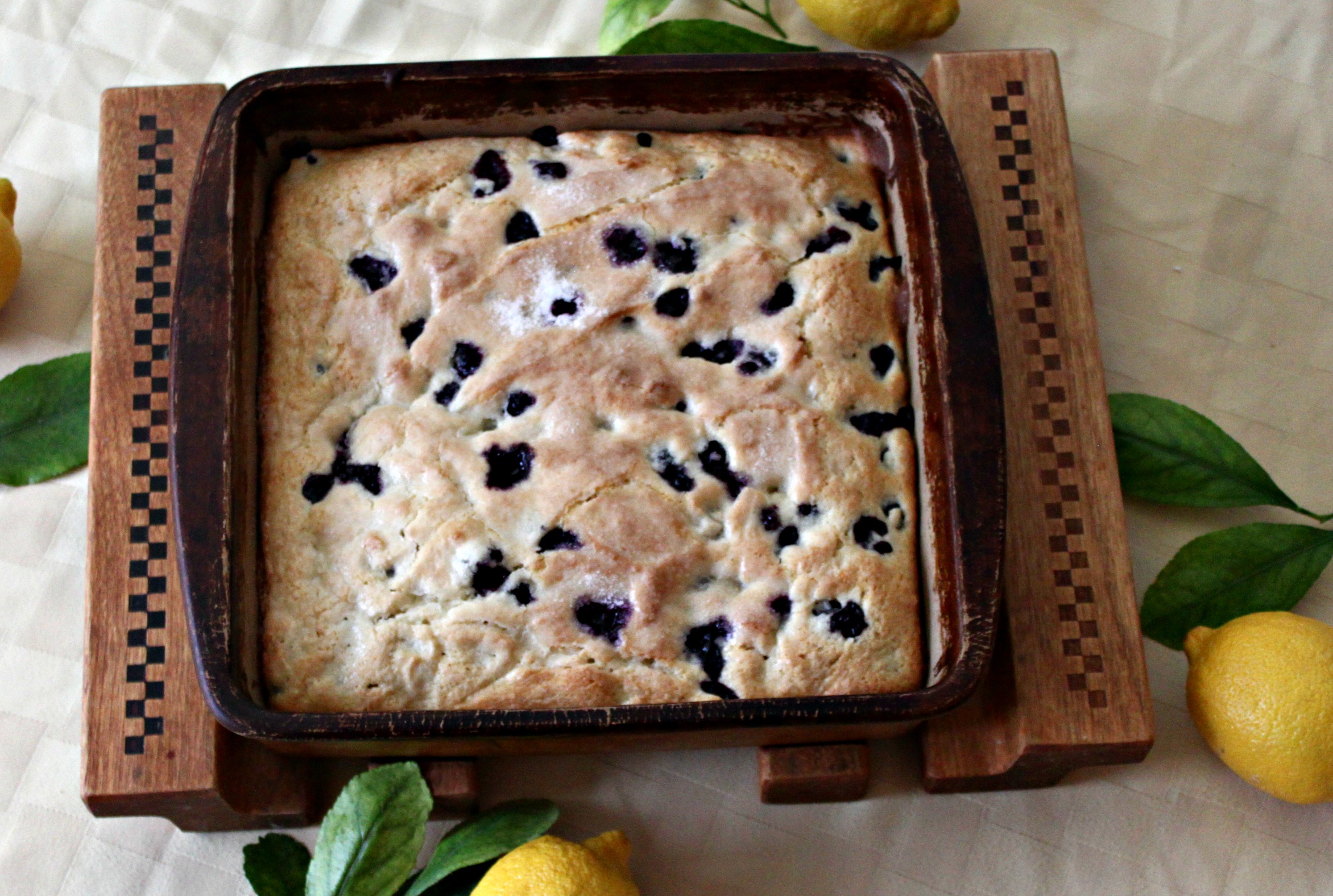 Alexandra of Alexandra's Kitchen says she found an old copy of this recipe in her mother's handwriting. Apparently there was a note written that indicated it was her brother's favorite. He has good taste. My family loves this recipe and are so glad Alexandra shared it!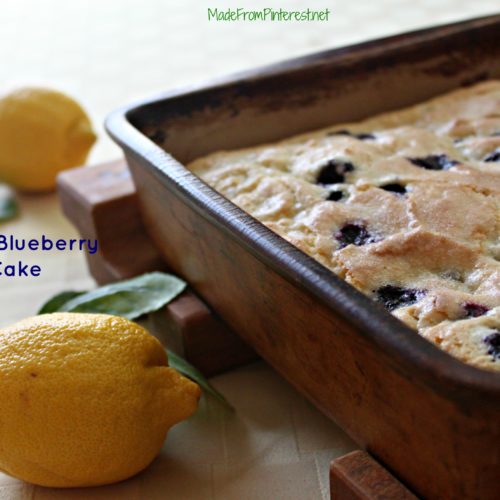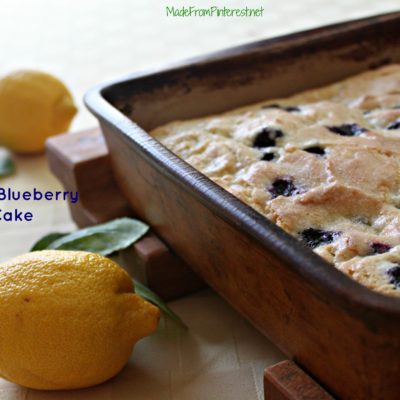 Buttermilk Blueberry Breakfast Cake
Ingredients
1/2

cup

unsalted butter

room temperature

2

tsp

lemon zest or more - zest from 1 large lemon

7/8

cup

sugar

3/4 cup plus 2 Tablespoons - 1 Tablespoon is for sprinkling on top

1

egg

room temperature

1

teaspoon

vanilla

2

cups

flour

set aside 1/4 cup of this to toss with blueberries

2

teaspoon

baking powder

1

teaspoon

kosher salt

2

cups

fresh blueberries

1/2

cup

buttermilk
Instructions
Preheat oven to 350 degrees.

Cream butter with lemon zest and 7/8 cup minus 1 Tablespoon of sugar until light and fluffy.

Add the egg and vanilla and beat until combined. Meanwhile, toss the blueberries with 1/4 flour, then whisk together the remaining flour, baking powder and salt.

Add the flour mixture to the batter a little at a time, alternating with the buttermilk.

Fold in blueberries.

Grease a 9-inch square baking pan with butter. spread batter into pan. Sprinkle batter with remaining tablespoon of sugar.

Bake for 35 minutes. Check with a toothpick for doneness. If necessary, return pan to oven for a couple of more minutes.

(Note: Baking for as long as 10 minutes more might be necessary.)

Let cool at least 15 minutes before serving.
This Pin Rocks!