There is nothing that I like to do more than make memories with my grandkids. I love cooking and doing crafts with them. Making memories during the holidays makes things even more fun so this year we will be making these Cinnamon Stick Ornaments.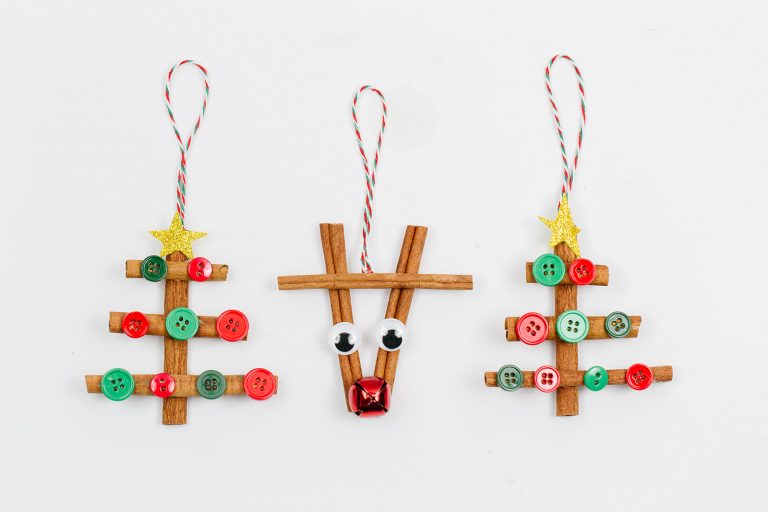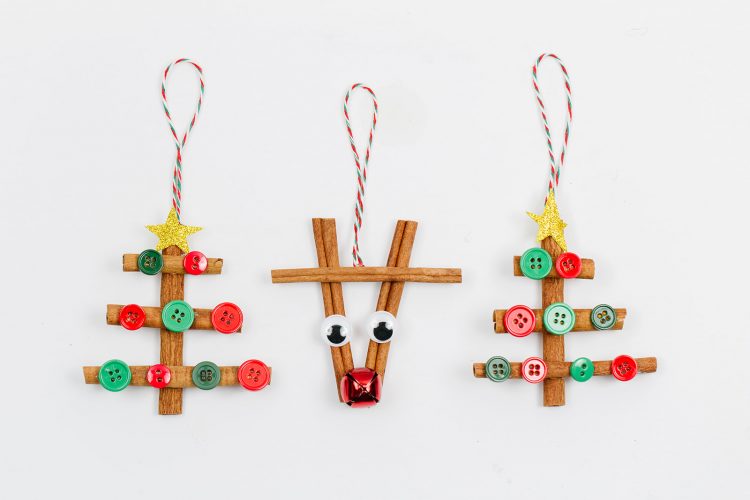 When my own kids were little, they used to love hanging ornaments on the tree that they personally made. My grandkids are no different and I know that they will love hanging this cute little reindeer on their tree.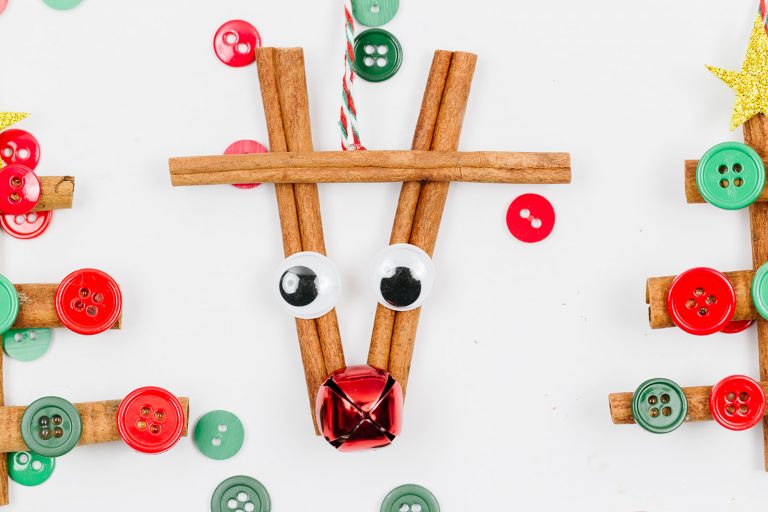 Plus who doesn't love the wonderful Christmas smell of cinnamon?
Here is what you will need for this craft:
Glue gun, scissors, sparkly yellow paper, red christmas bells, colored twine, cinnamon sticks, red and green buttons and some googley eyes.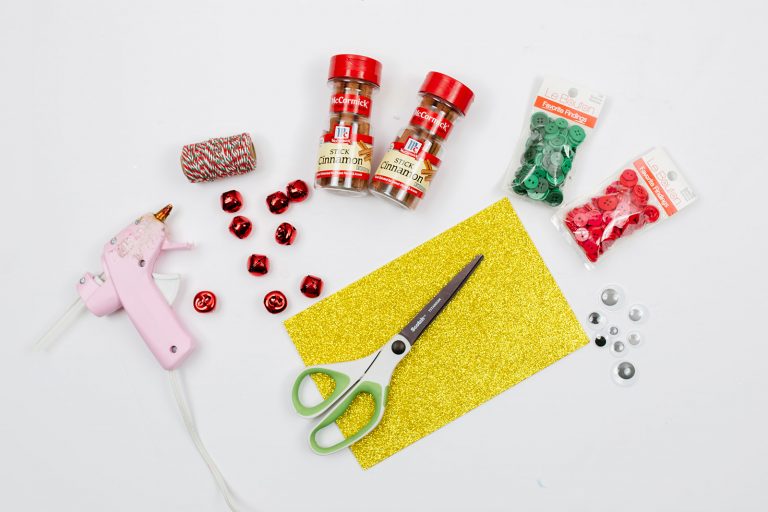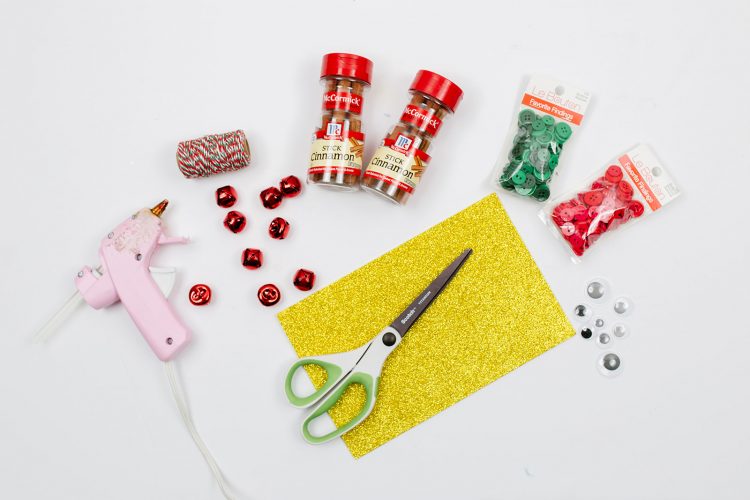 Instructions for the tree:
Cut two pieces of cinnamon sticks about 3 inches long.

With a glue gun (please use adult supervision with littler kids!) glue one cinnamon stick perpendicular to the other cinnamon stick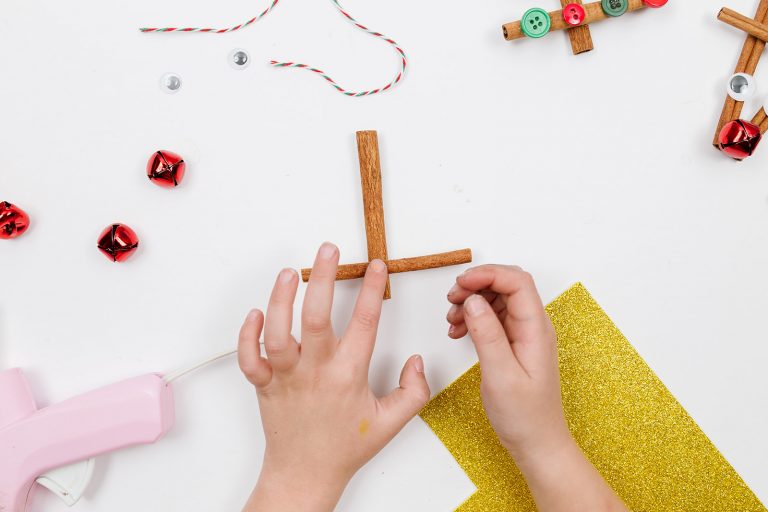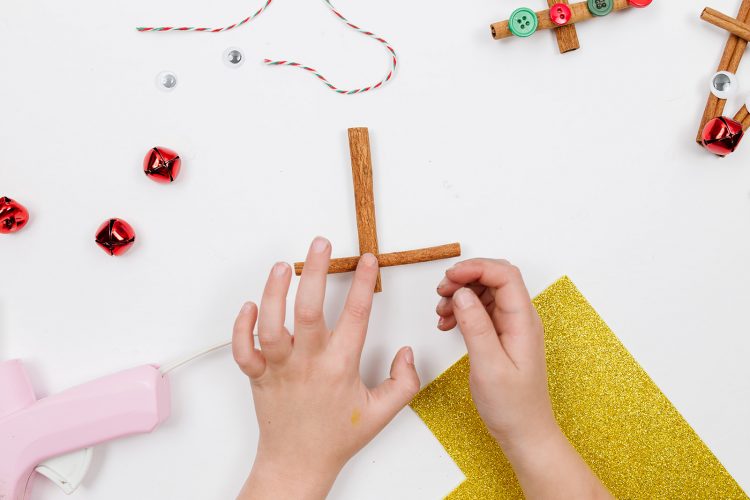 Cut two more cinnamon sticks a little smaller than the bottom stick.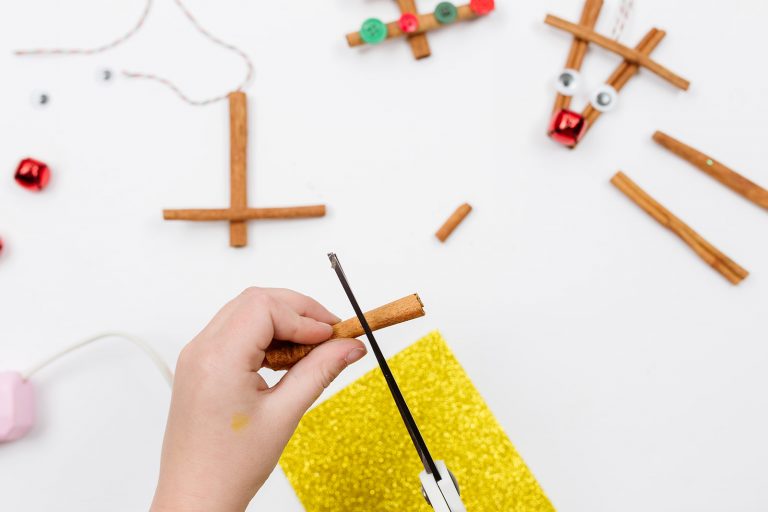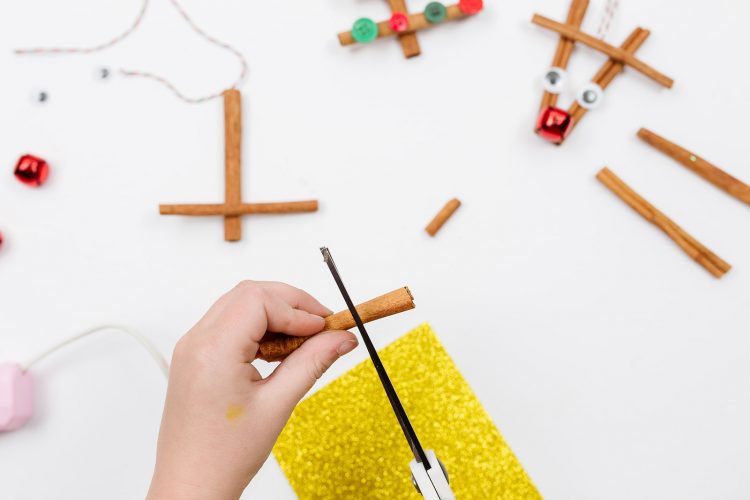 Glue them onto the "base" cinnamon stick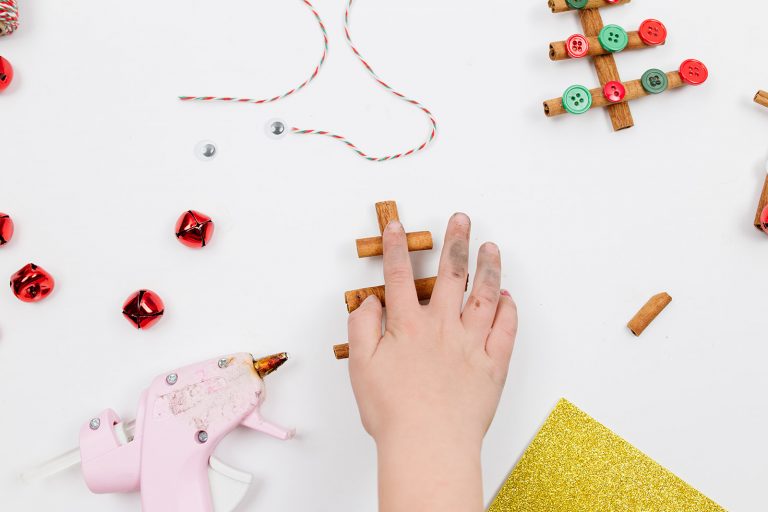 Glue your red and green buttons onto the "branches". It's fun if the buttons are different sizes.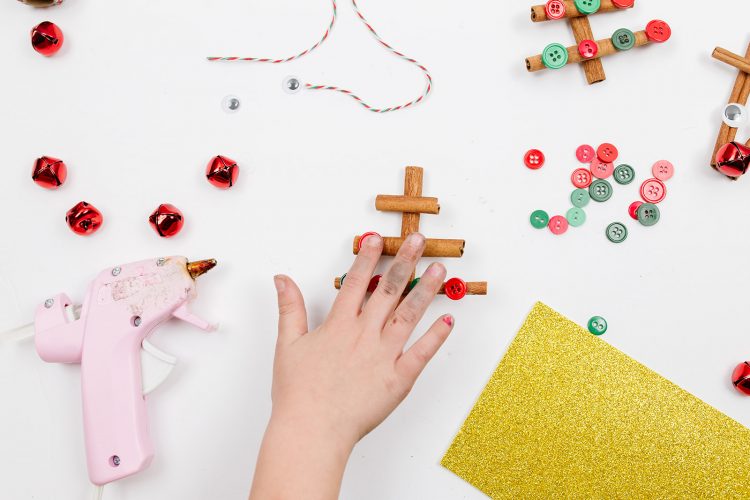 Cut out a star out of the yellow sparkly paper.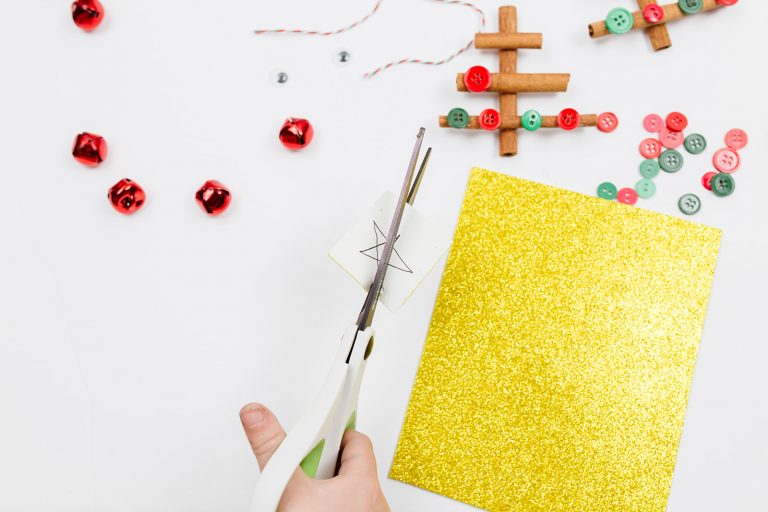 Glue on to the top of the tree.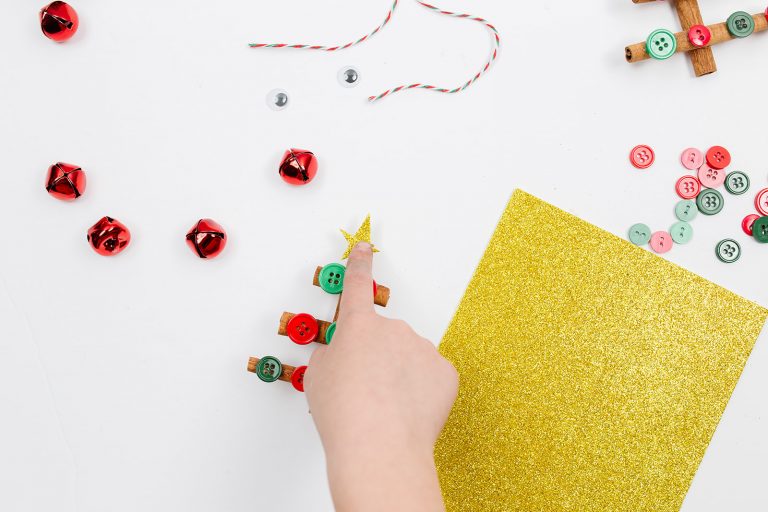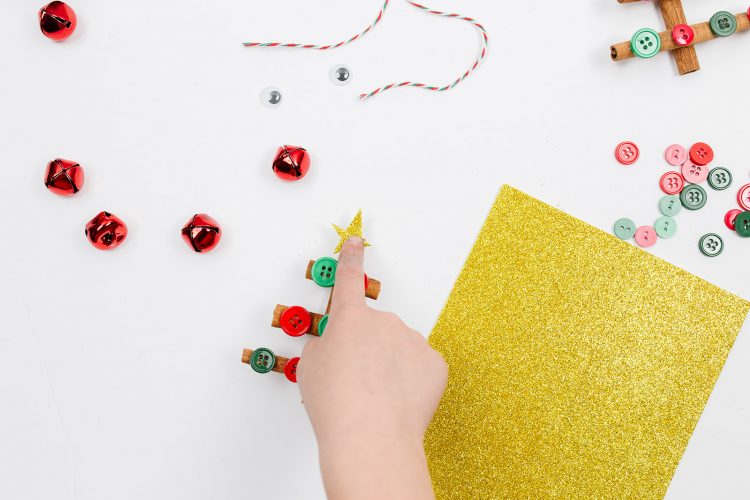 Cut your twine and then fold in half. Glue this onto the back of the cinnamon stick.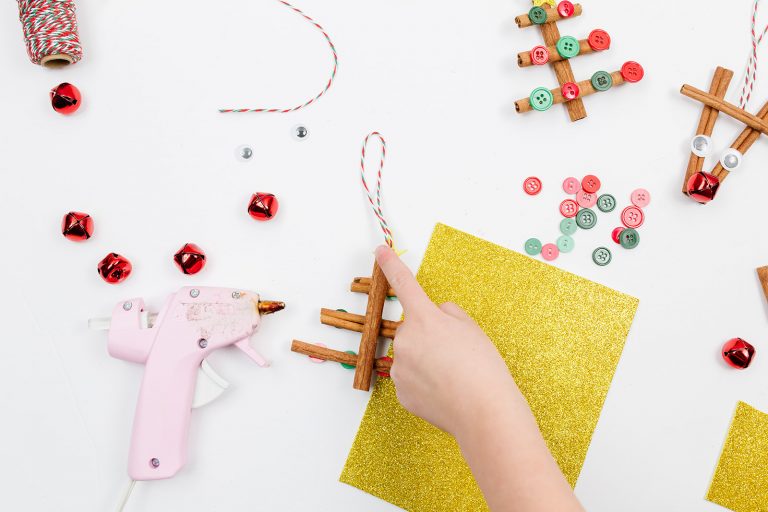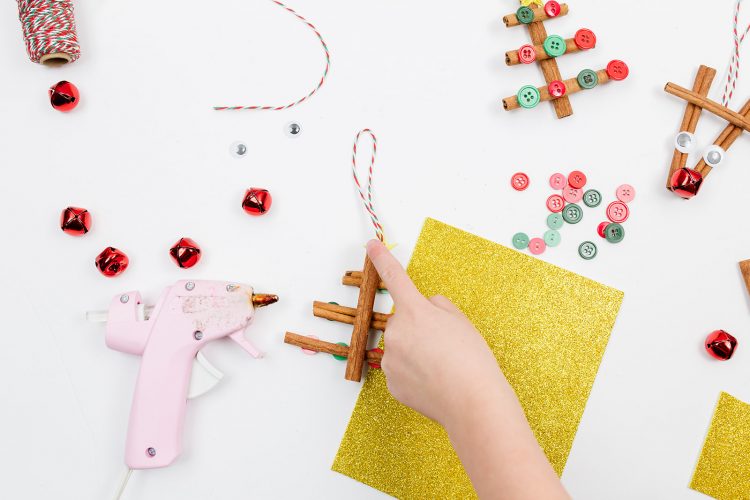 This cute little tree is now ready to hang!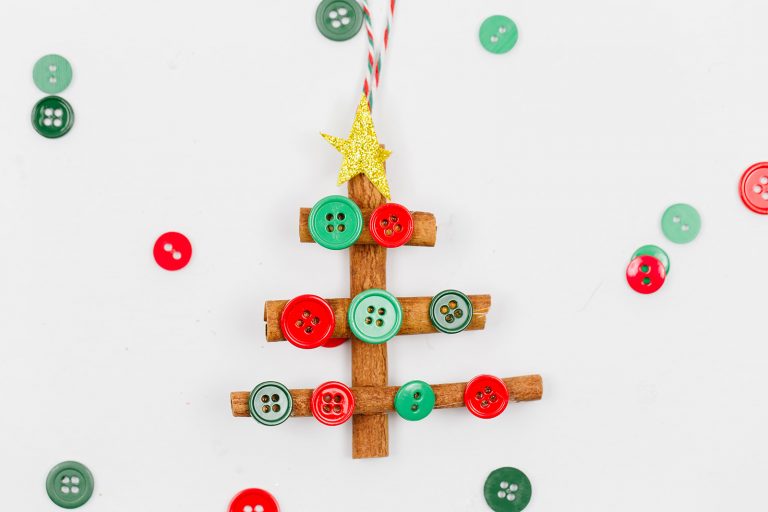 Instructions for the Reindeer Ornament:
Cut three pieces of cinnamon stick about 3 inches long.
Cut your twine, fold in half and then glue in the middle of one stick. Please use adult supervision when using a glue gun with littler kids!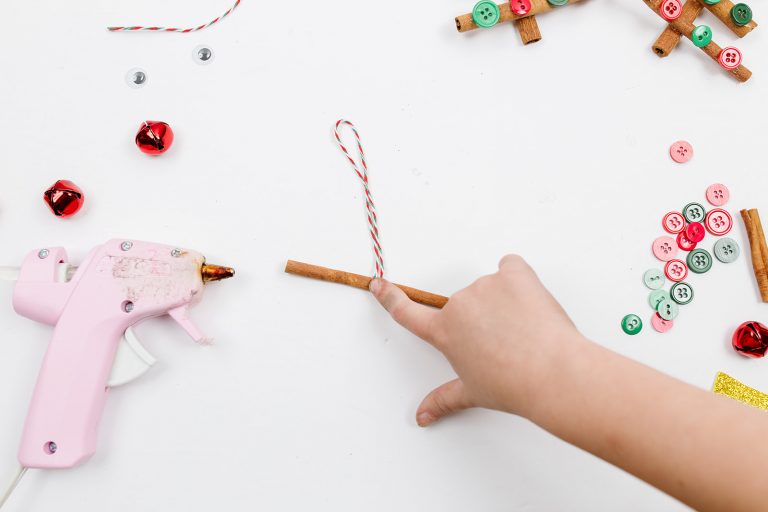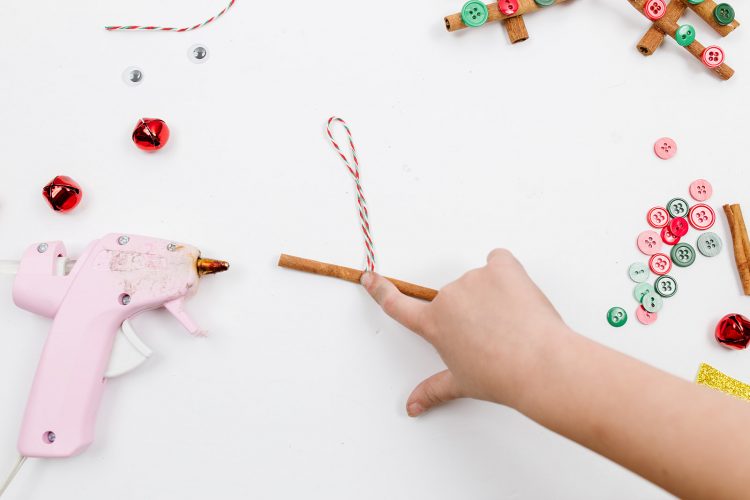 With a glue gun, glue two pieces together to form a "V".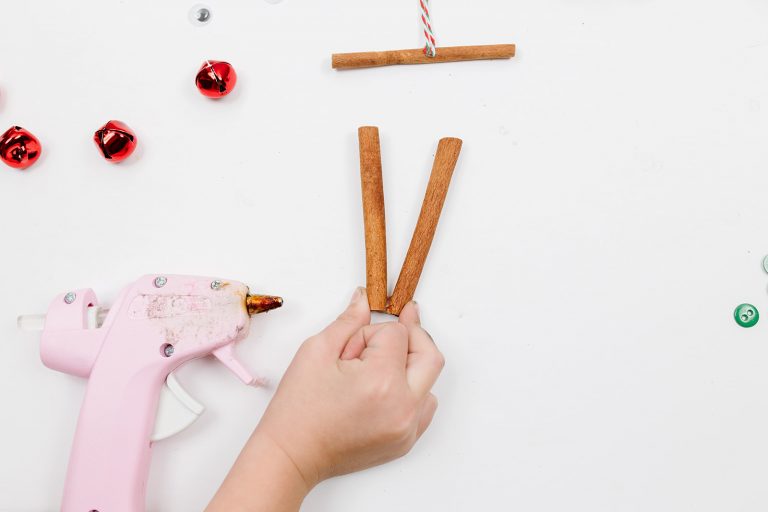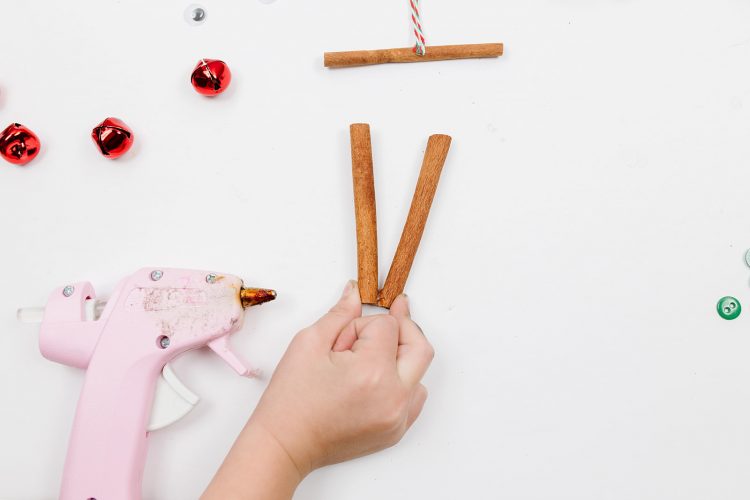 Glue the last cinnamon stick across the other two cinnamon sticks.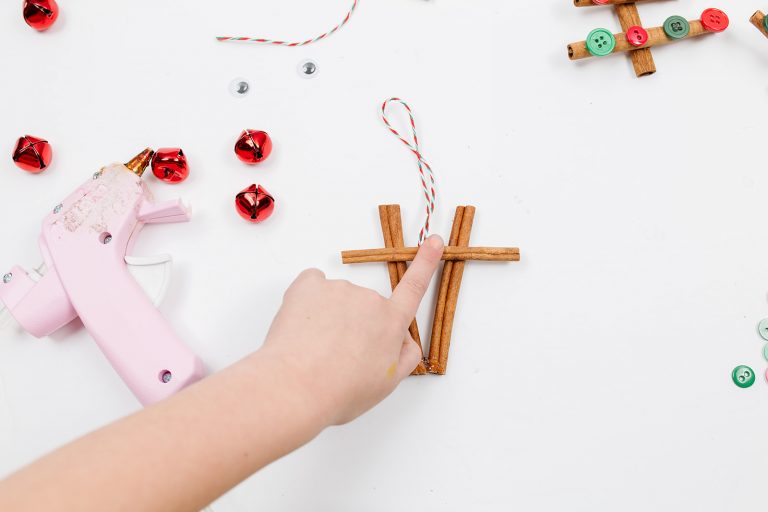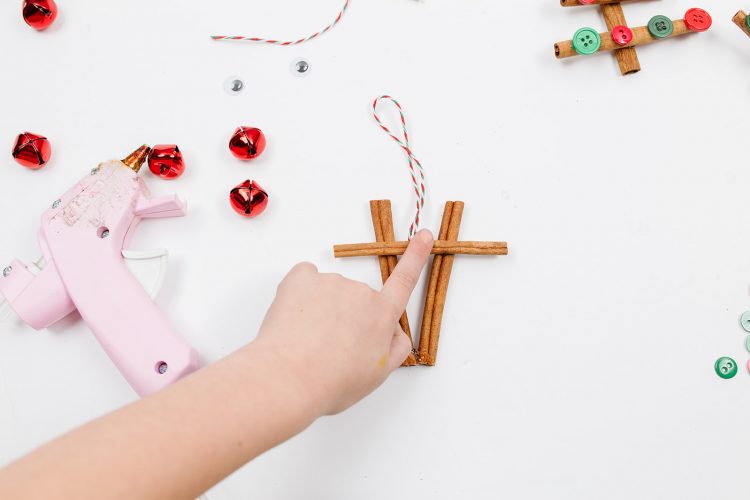 Glue a red jingle bell at the point of the cinnamon stick to form Rudolph's nose.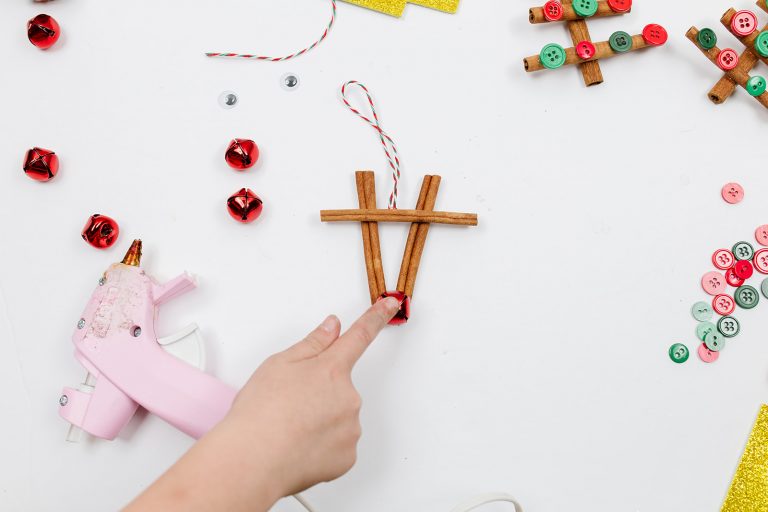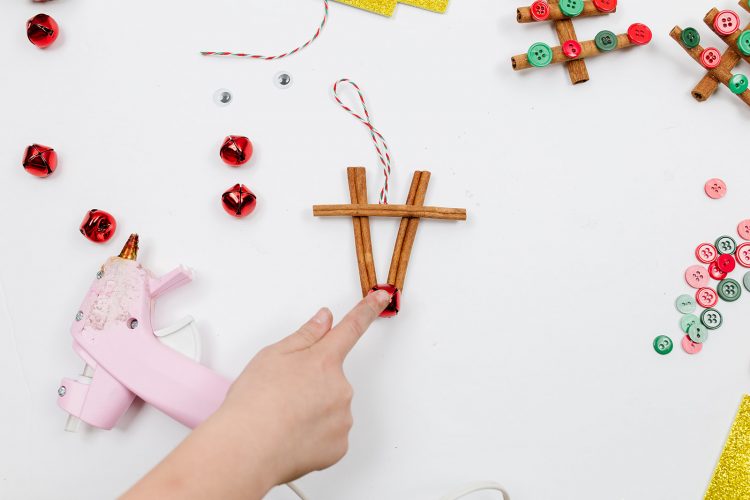 Glue on the googley eyes.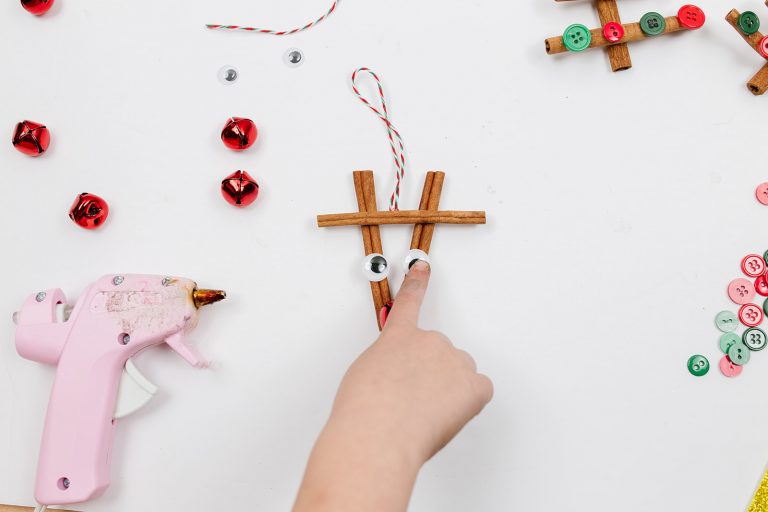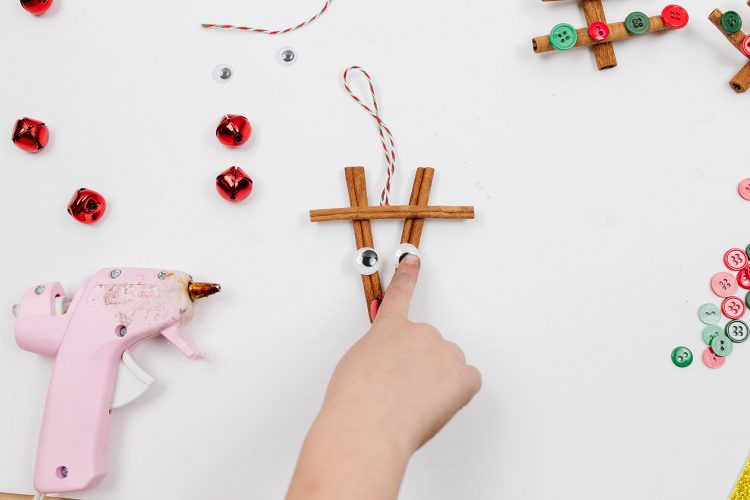 Rudolph is ready to fly through the sky!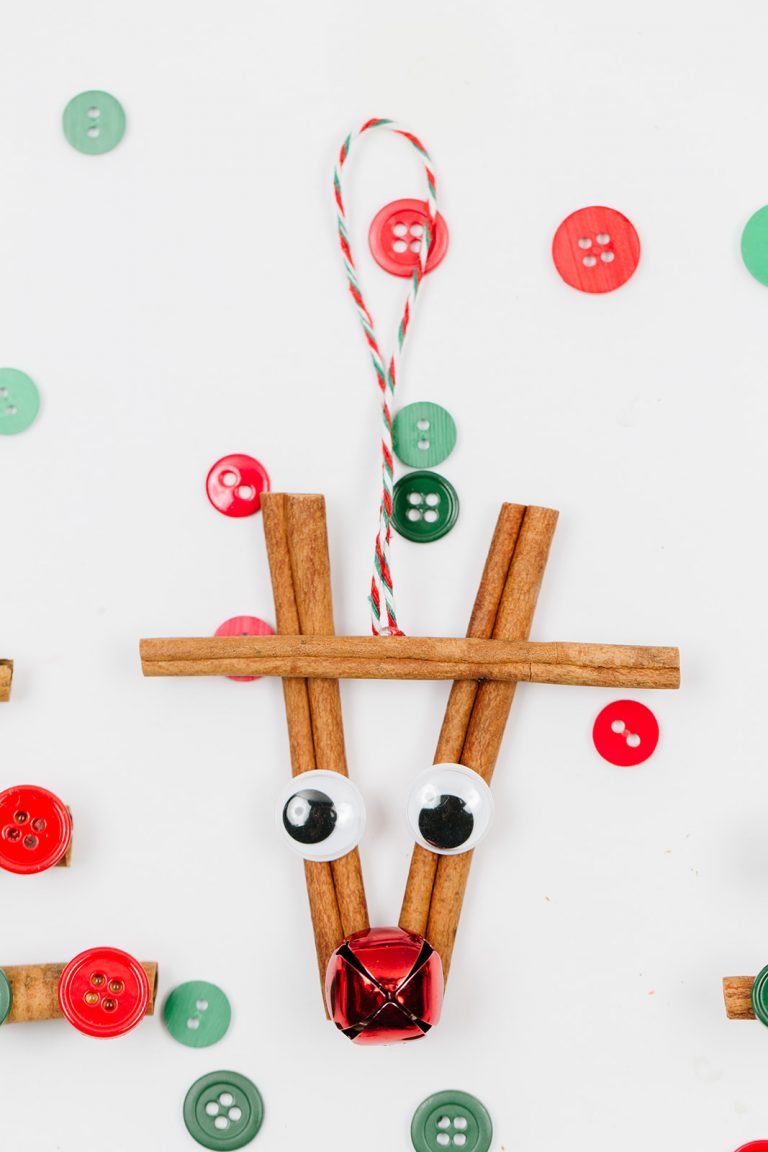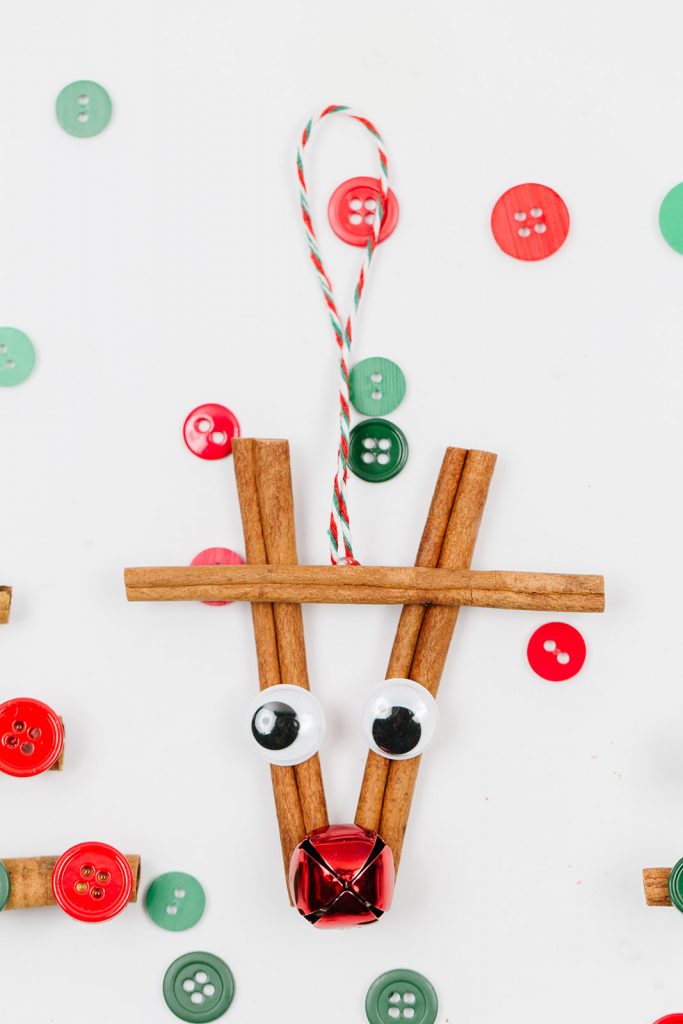 We hope that your grandkids love these Cinnamon Stick Ornaments and that they will remember making them with you for years to come!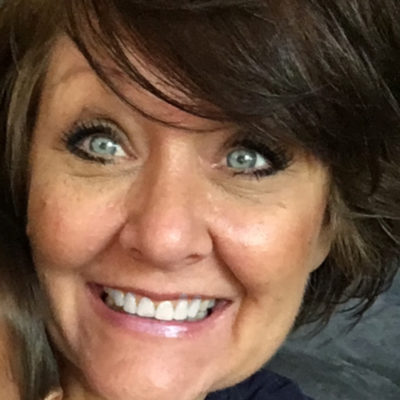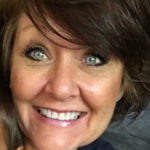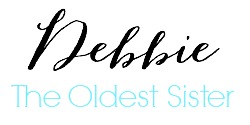 Wait! We've one more Cinnamon Stick Ornament for ya!