Wait until you see this Crock Pot Amaretto Hot Chocolate that we are sharing today!
Hey there! We're Molly and Chelsea, the food lovers over at Bests and Bites. We've been besties for 23 years and have been in love with cooking and baking for as long as we can remember. Thank you so much to the wonderful MFP ladies for allowing us to share our passion with all of you!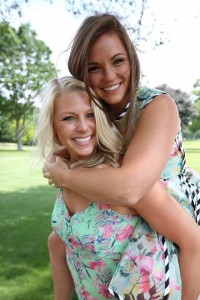 The holidays are filled with family traditions. It's what makes this wonderful season unique to each and every person. Whether it be giving a special ornament, making the same meal on Christmas Eve, or cuddling up by the fire watching a movie with hot chocolate, the holidays are a time to spend with family and share those special moments.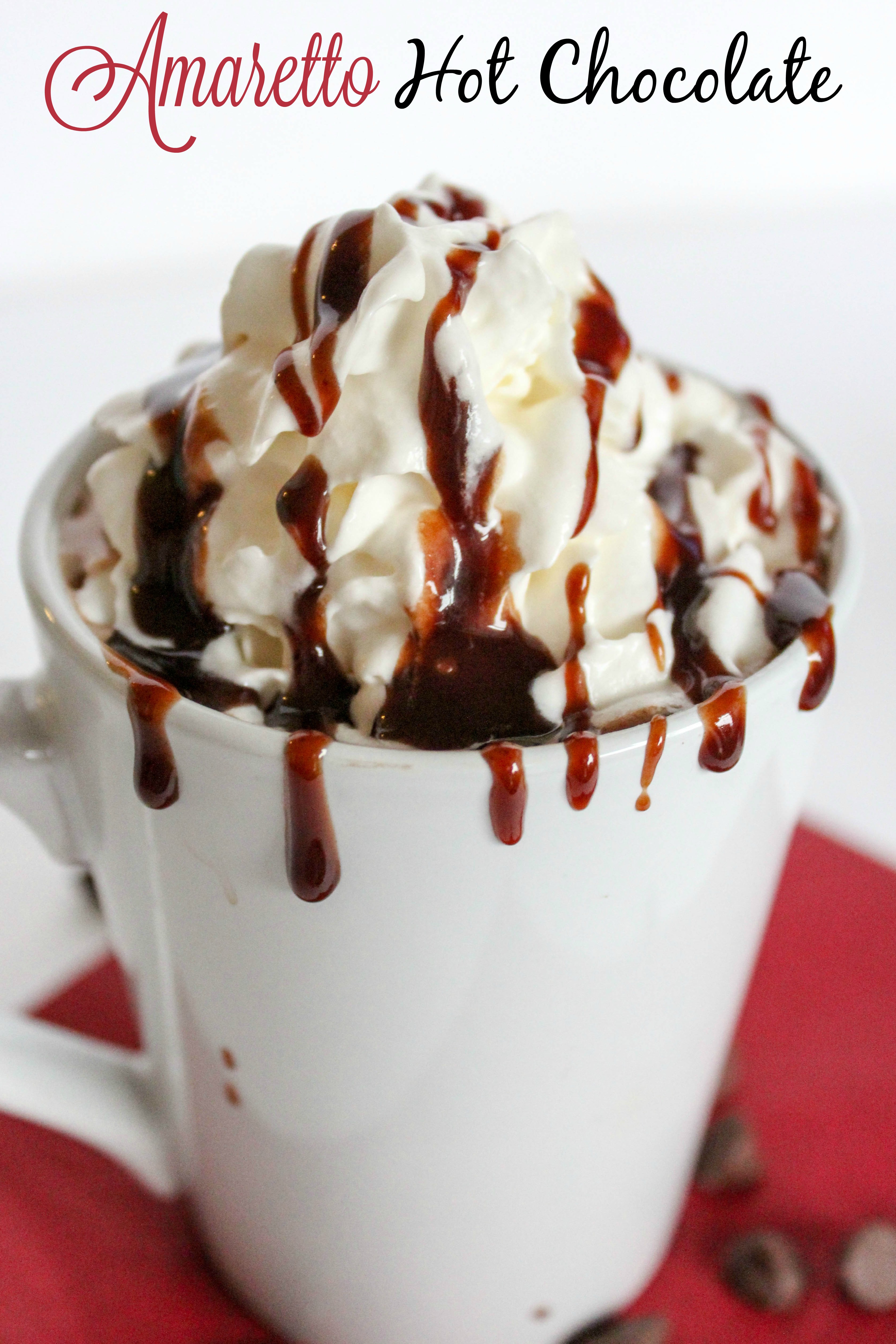 One of our very favorite traditions during the holidays is drinking hot chocolate and binge watching Christmas movies by the fire with the house decorated and the tree lit up.
We used to celebrate this tradition using pre-packaged hot chocolate mix. Then one year, about 5 or so years ago, we discovered homemade hot chocolate and there was no turning back.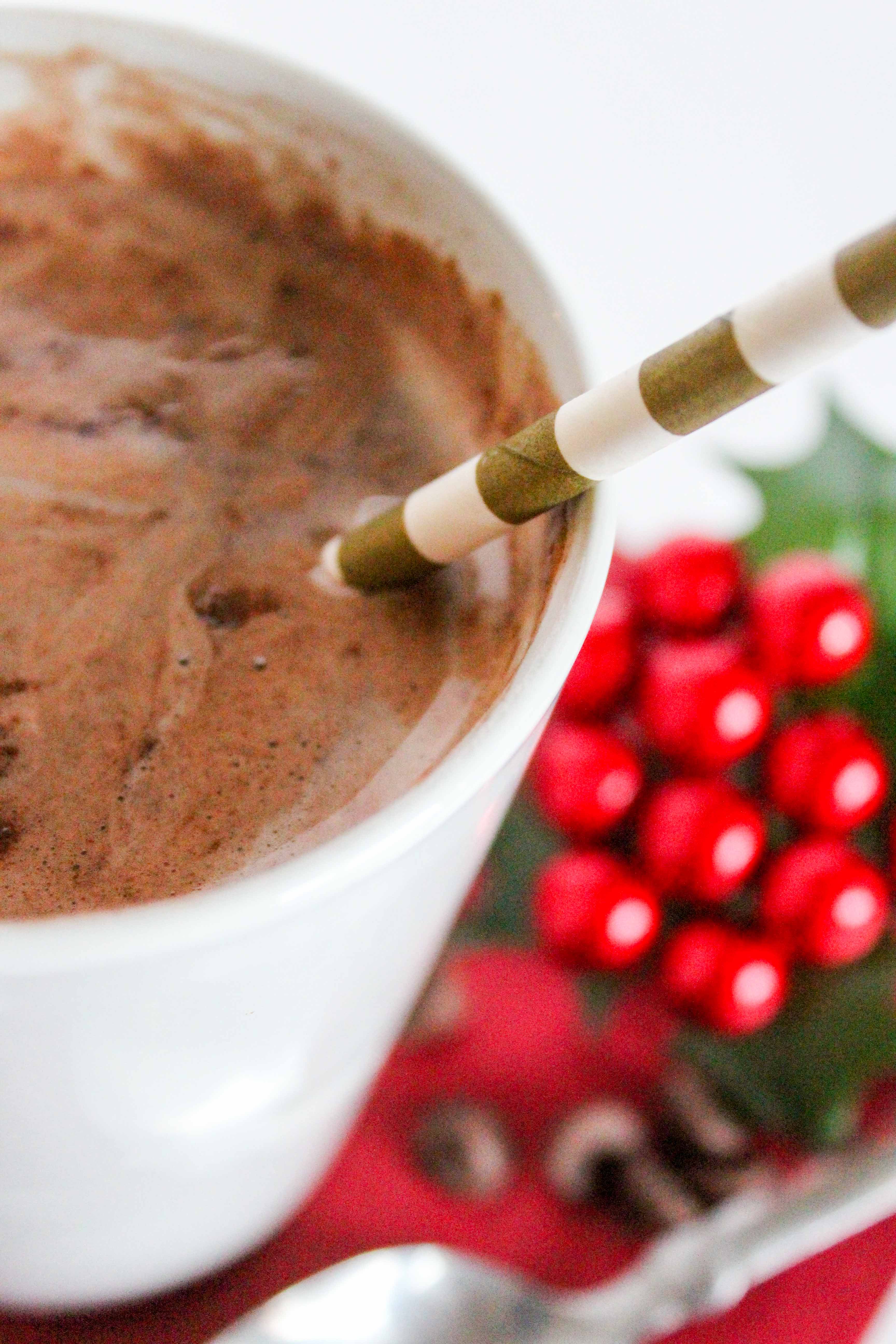 In December, homemade hot chocolate takes over our lives. There's no fighting it –the snow is falling, the fire is crackling and we're sipping this warm and delicious Amaretto Hot Chocolate.
The first rich, creamy, chocolatey sip warms your soul and the tiny hint of amaretto is so delightful. We almost need to make a crock pot for each of us. Not sure that would even satisfy this tasty tradition we've created!
The best part about it? It's so easy to make! You just mix these six ingredients in your slow cooker:
milk

heavy cream

sweetened condensed milk

chocolate chips

almond extract

vanilla extract
Then you turn it on low and let the mixture get very merry together for about two hours. The result is a creamy, nutty and decadent mug of hot chocolate. Perfect for topping with whipped cream, marshmallows or chocolate syrup.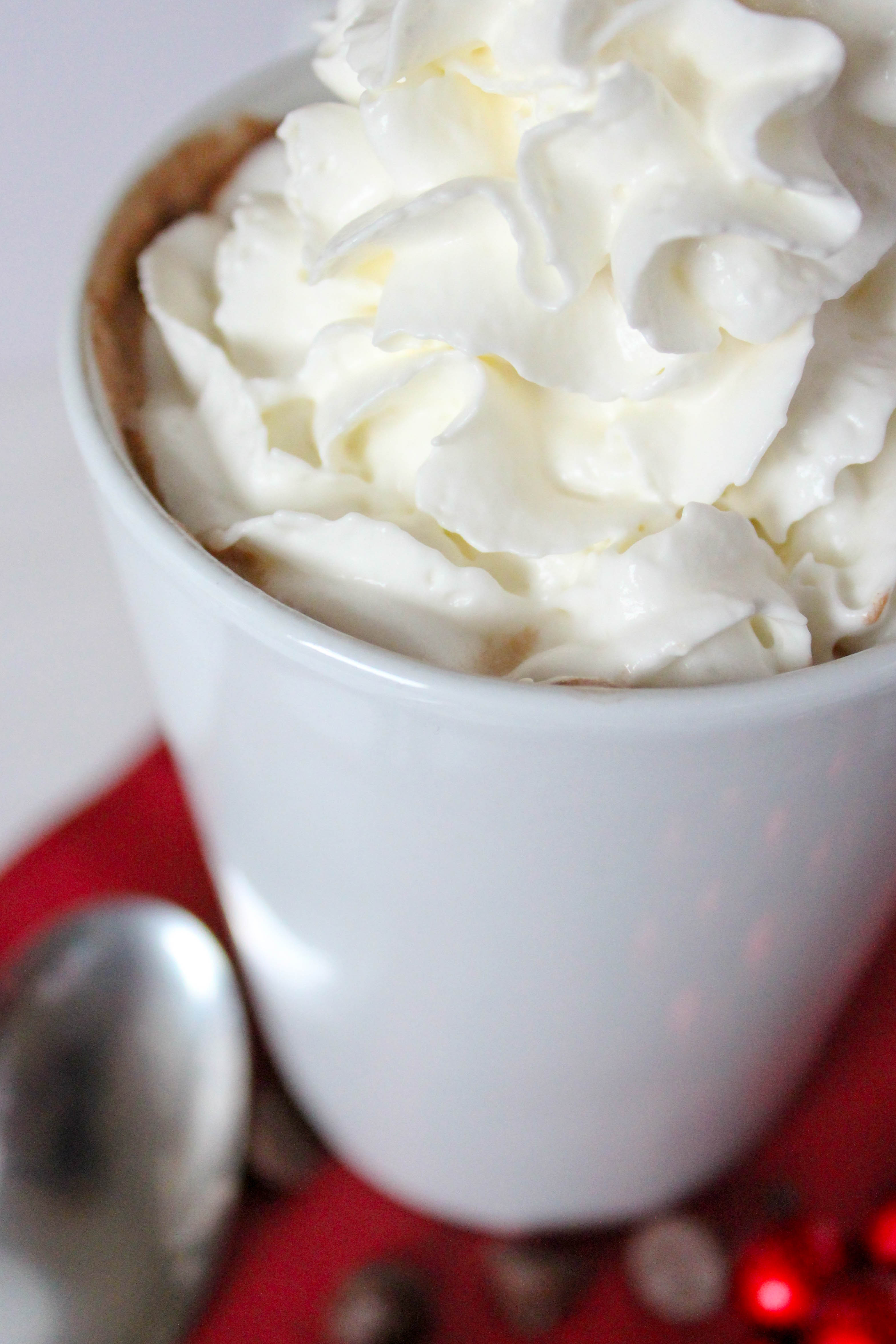 When you take that first sip you're filled with warmth and so much delicious chocolate flavor. Then there's a subtle hint of amaretto that gives this recipe depth and a nuttiness that makes it so unique. We cannot get enough of amaretto recipes, like this almond shortbread cookie. Which is just made for dunking into this hot chocolate! (*hint*hint).
Cozy up with a blanket, turn on your favorite Christmas movie and join us in sipping on this festive cocoa Christmas tradition!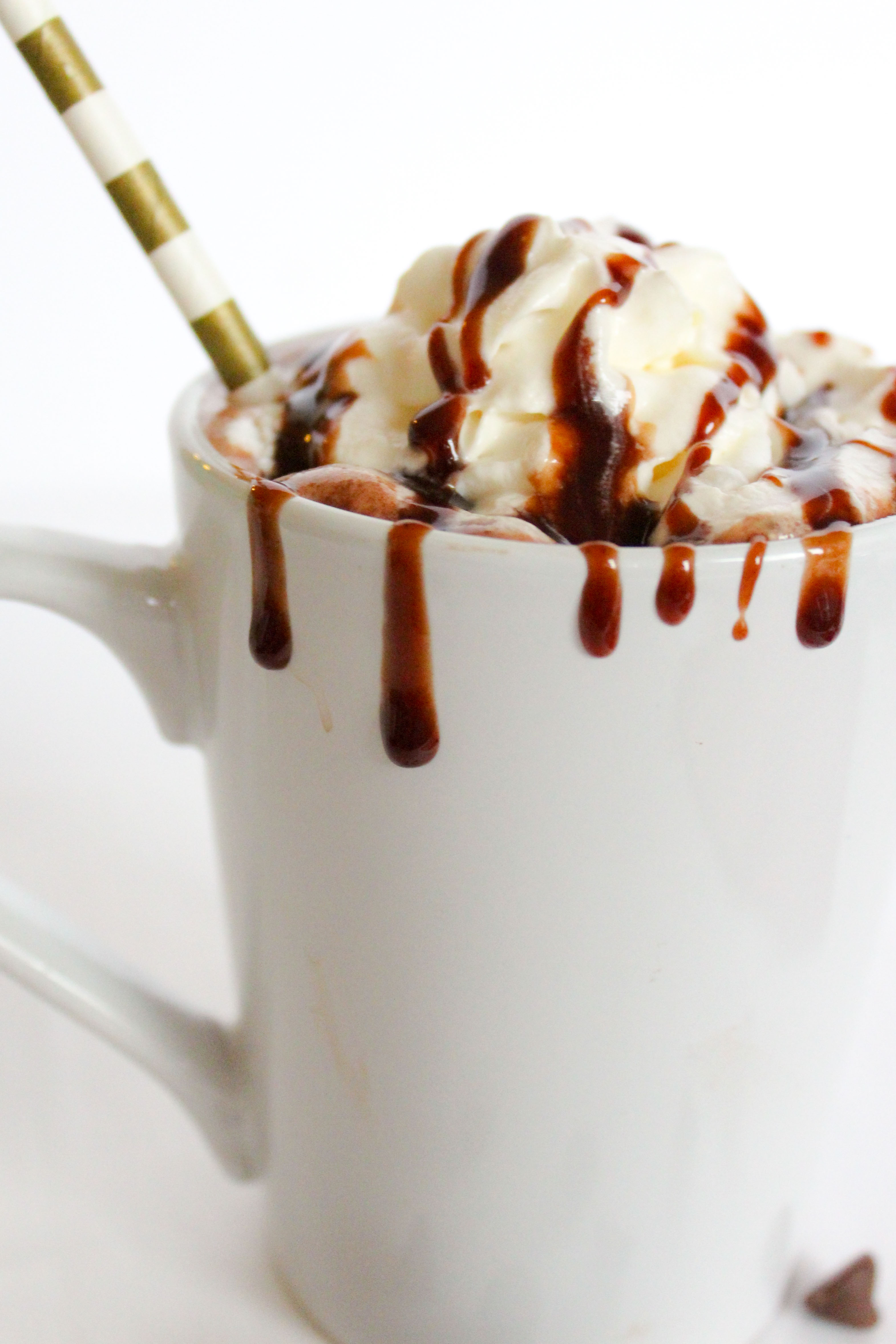 Thank you again to the wonderful MFP ladies for allowing us to share some Christmas cheer?
If you like this recipe, be sure to give us a virtual high five by following us on Instagram, Twitter and Pinterest and liking us on Facebook.
Some of our most popular recipes: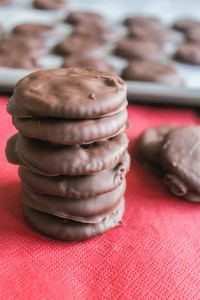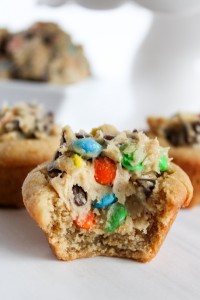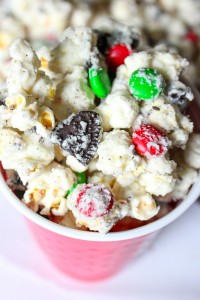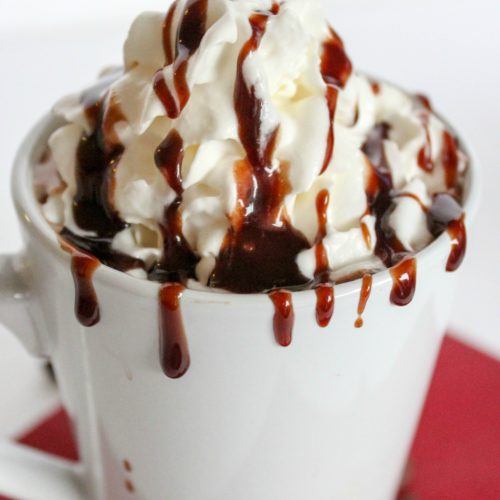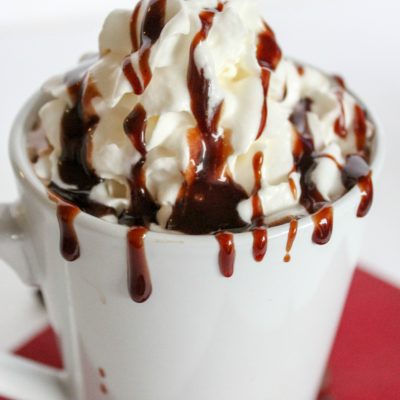 Crock Pot Amaretto Hot Chocolate
Ingredients
8

cups

milk

14

ounce

can sweetened condensed milk

1 1/2

cups

heavy cream

1

cup

milk chocolate chips

1

cup

semi sweet chocolate chips

1

teaspoon

vanilla extract

2

teaspoons

almond extract

whipped cream

marshmallows, chocolate sauce, optional
Instructions
Pour the milk, sweetened condensed milk, heavy cream, chocolate chips, vanilla and almond extract into a large crock pot and stir.

Cook on low for two hours, stirring every fifteen minutes.

Serve hot with whipped cream, marshmallows or chocolate sauce.