Who's looking forward to the weekend?!? I know I am! This is Annie from Rocky Mountain Bliss and today we'll be putting together a quick and easy DIY macrame plant holder that you can whip up for your home in just a few minutes.
I love having plants throughout my house and this Macrame Hanging Basket is the perfect way to display some greenery without taking up table space. This entire tutorial will take you less than 15 minutes to complete!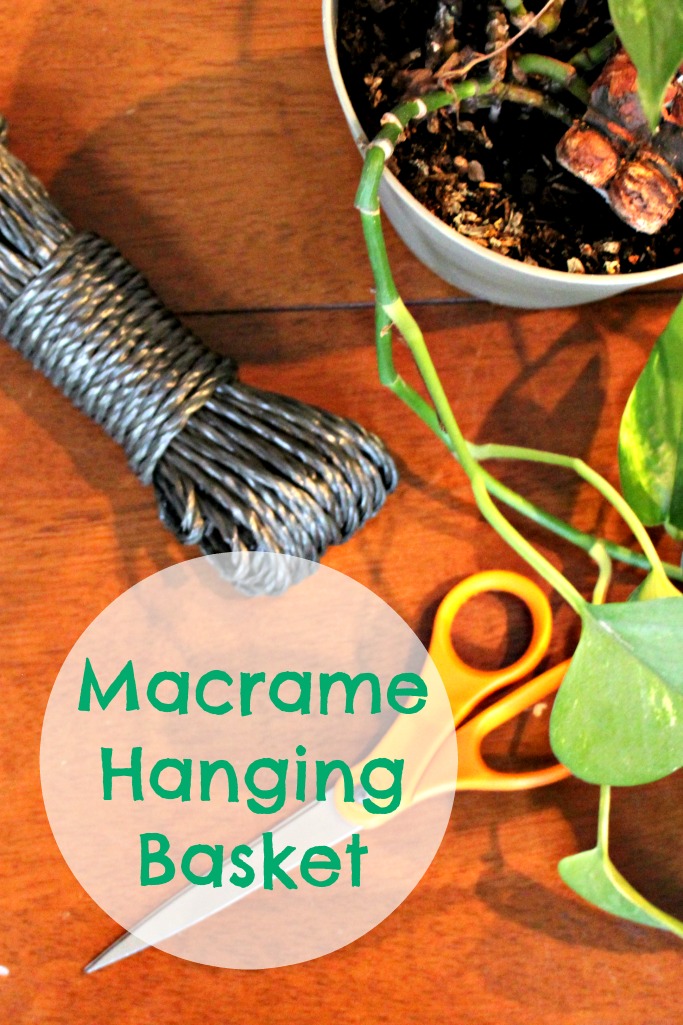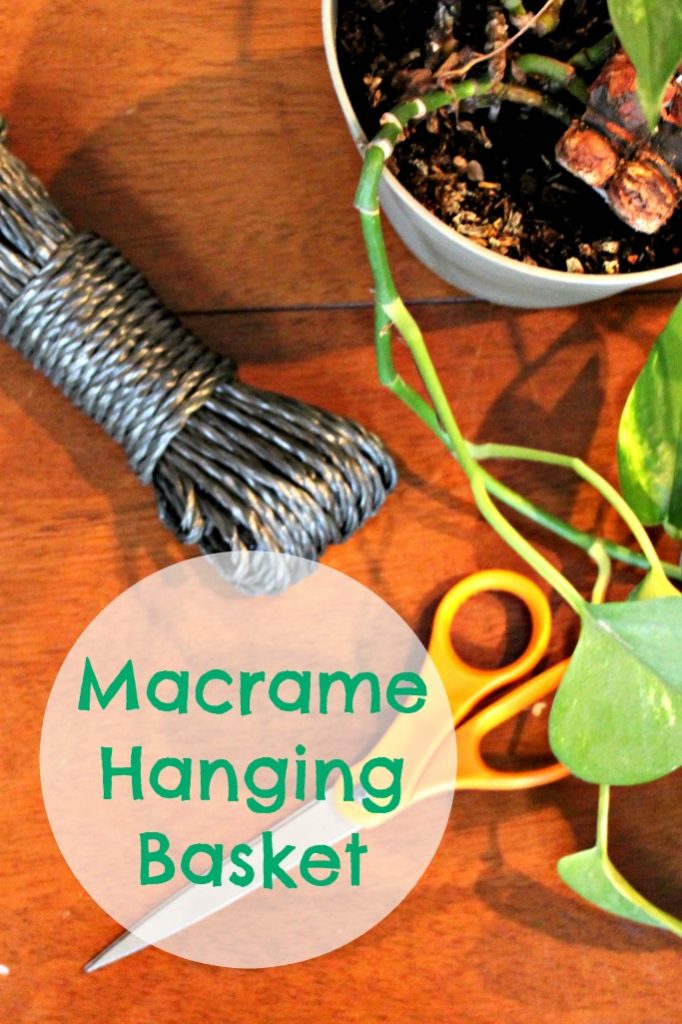 To make your own hanging basket you will need:
Rope – at least 24 yards
A container/pot
Scissors
To get started you need to measure 4 lengths of rope, each 6 meters long. Find the center of all 4 rope piece and tie them together in a firm knot. This is going to be the center of your basket.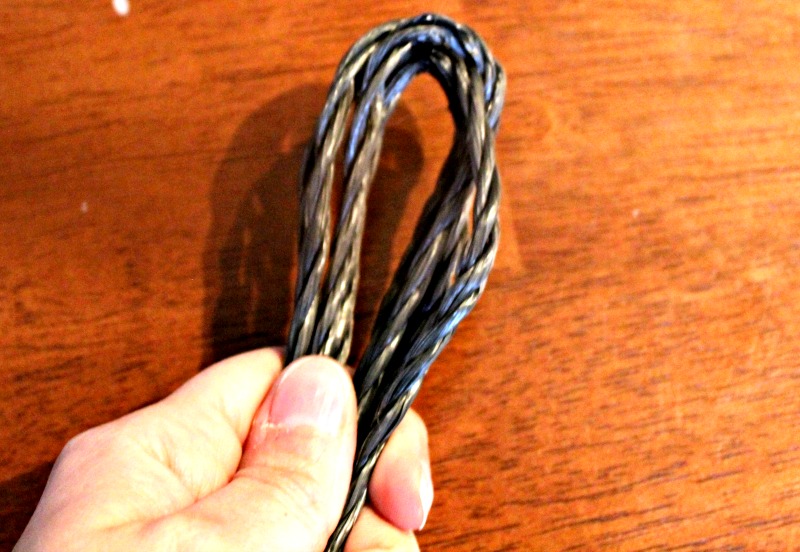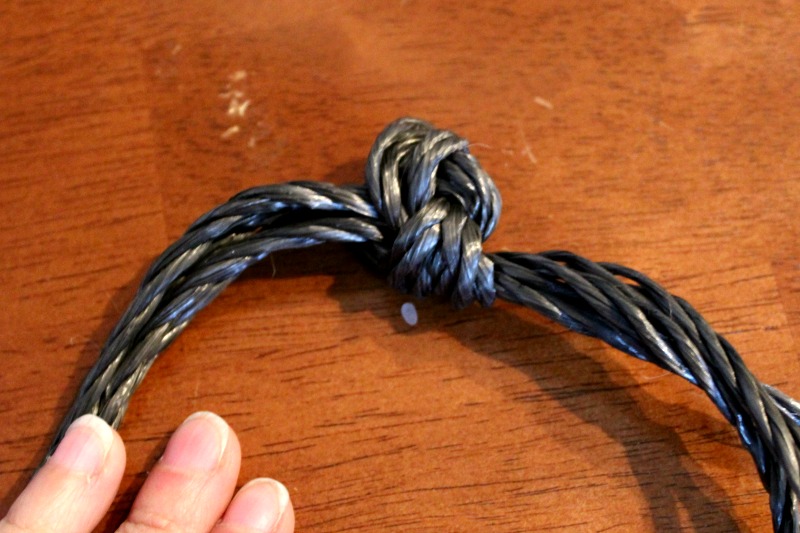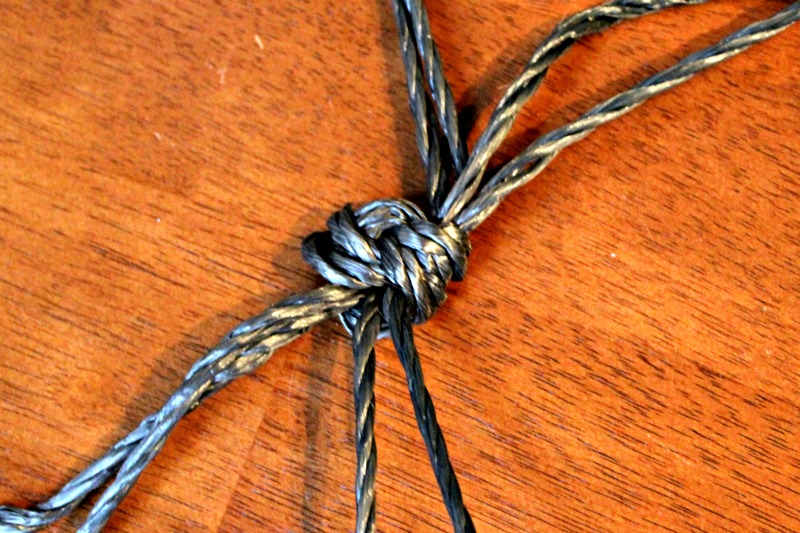 Once you've tied the initial knot, separate out all 4 legs and place your plant in the middle. You are looking to find the edge of the pot to determine where the next level of knots needs to go.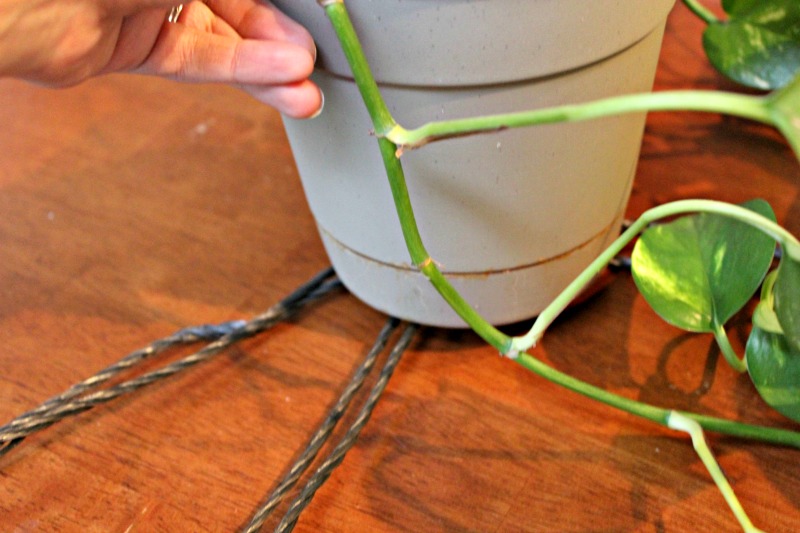 Tie a knot into each of the 4 legs right where the pot will sit. This is how your basket takes shape.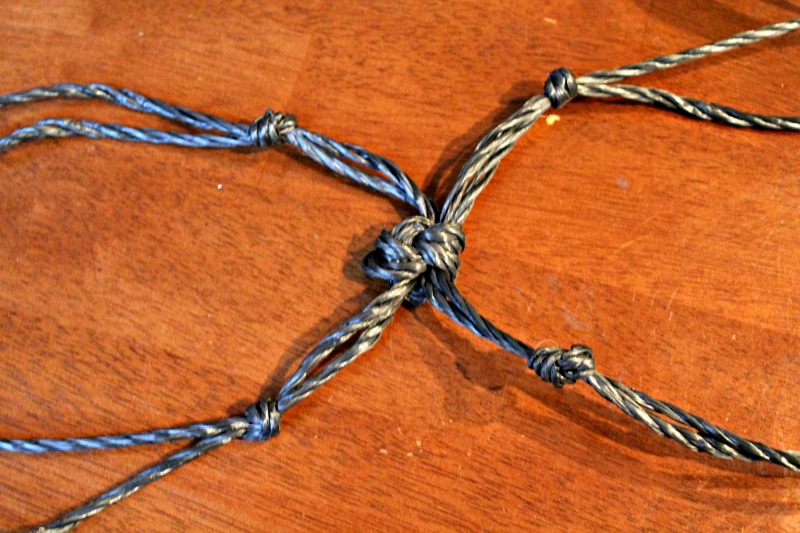 Separate out the rope again . You will be making another layer of knots, this time separating the initial 4 knots and combining them to create a weave. Start in the left bottom corner and tie the upper corner rope the the bottom corner of the set in the top left corner.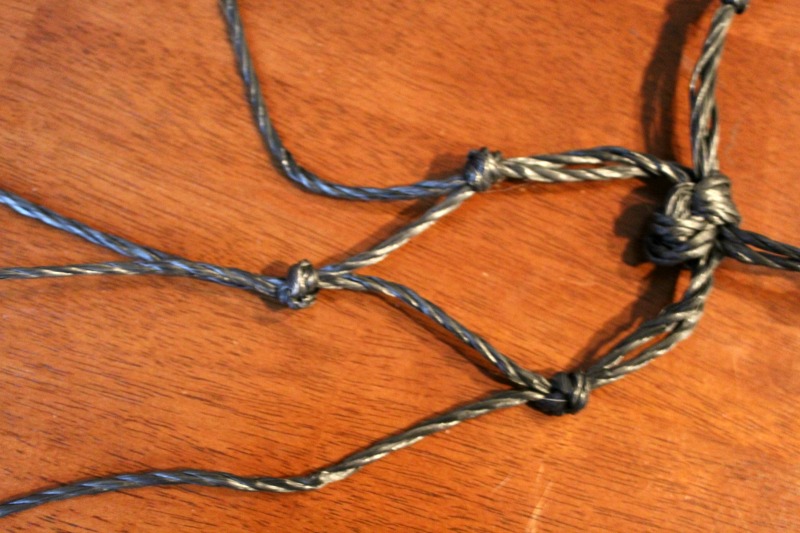 Continue your knots around in a clockwise pattern. You should have something that looks like a square when you are finished.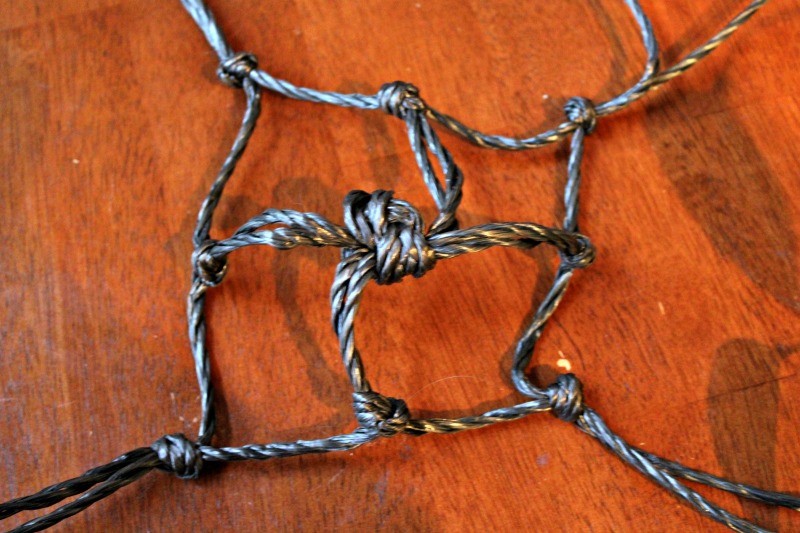 Repeat the same process, going around one more time. If you have a very large pot, you may need to do a 3rd level of knots. For a small pot like the one pictured, 2 sets should be enough.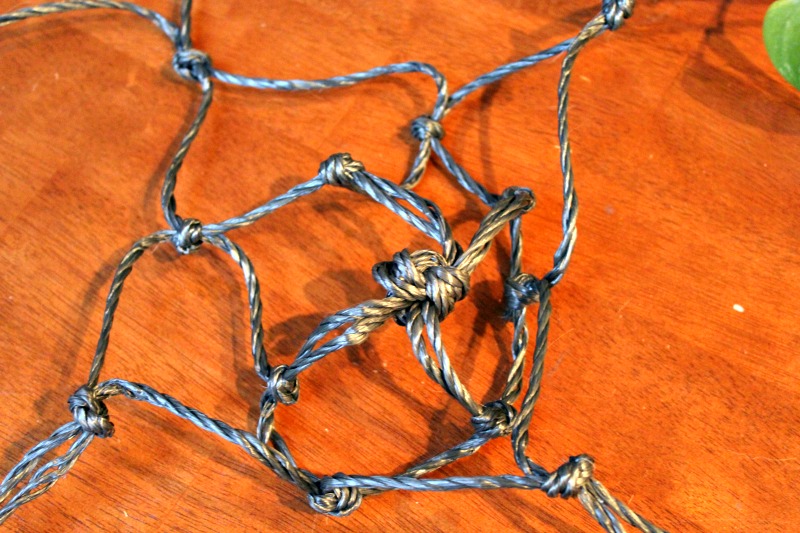 Your finished basket will look like the picture above. Now you need to place your pot into the basket to give it shape. Stretch the knots around so that the pot is secure in the holder.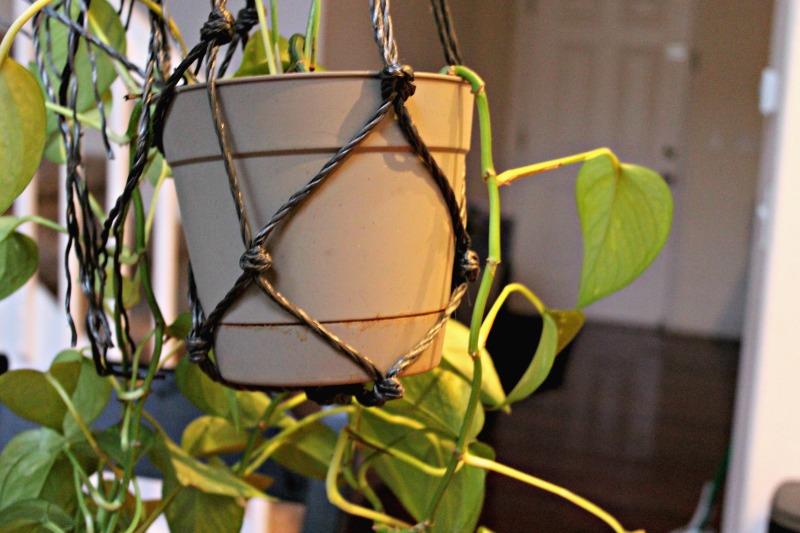 Pull up on the ropes so that all the strands are above the basket. Make a firm knot with all 8 rope segments. This is where you will hang your pot so double and triple knot the rope if you need to.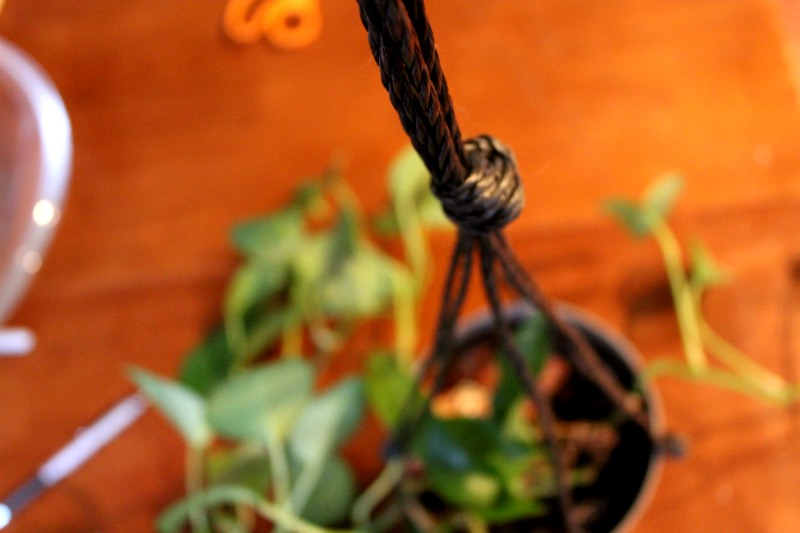 You are now ready to hang your plant on a hook and enjoy!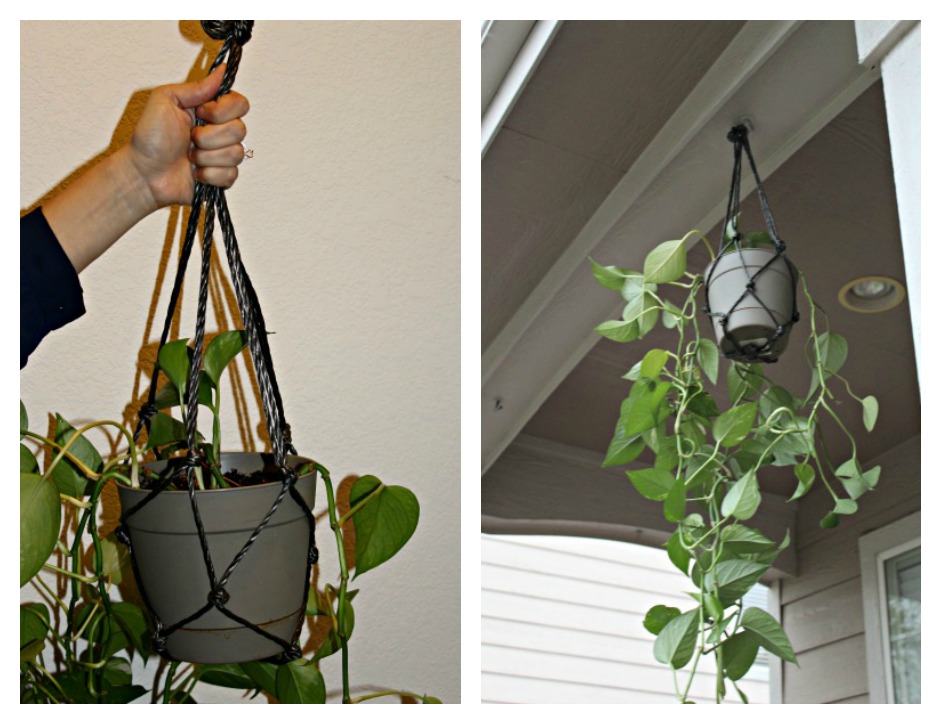 If you liked this tutorial you may want to check out some of my other posts on Rocky Mountain Bliss!
Weeknight Dinner: Smoky Onion Mustard Port Chops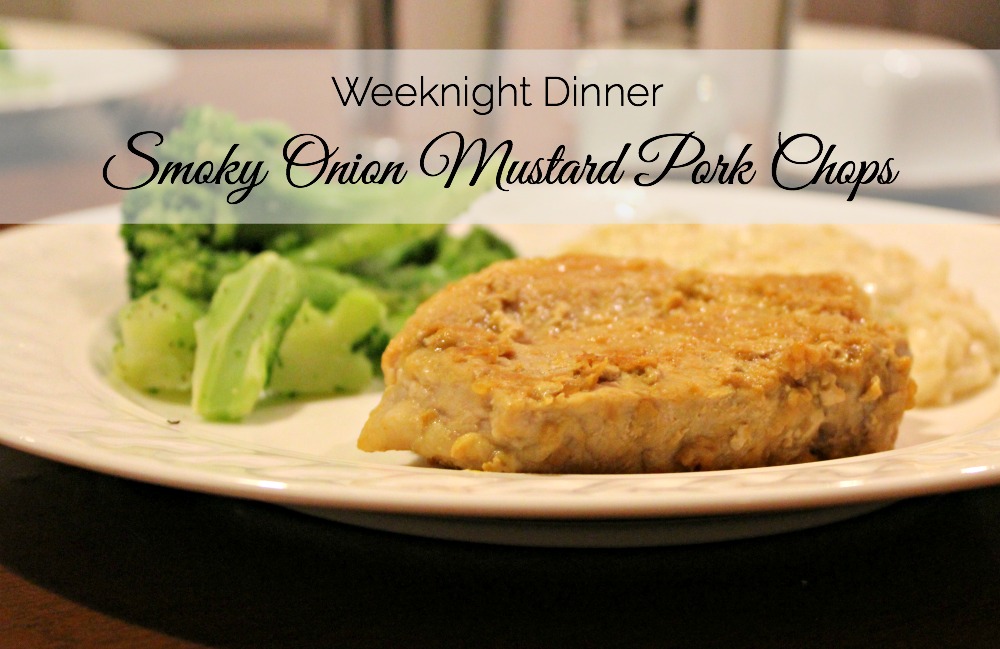 Weeknight Dinner: Gouda Stuffed Chicken