Hello, Made from Pinterest readers! It's Amy from Atta Girl Says, back this month with an adorable Easter Egg Cup Pincushion craft, that anyone who sews will love.
You've probably seen pin cushions made using mason jars or pretty antique cups and saucers. But how about one made from an egg cup?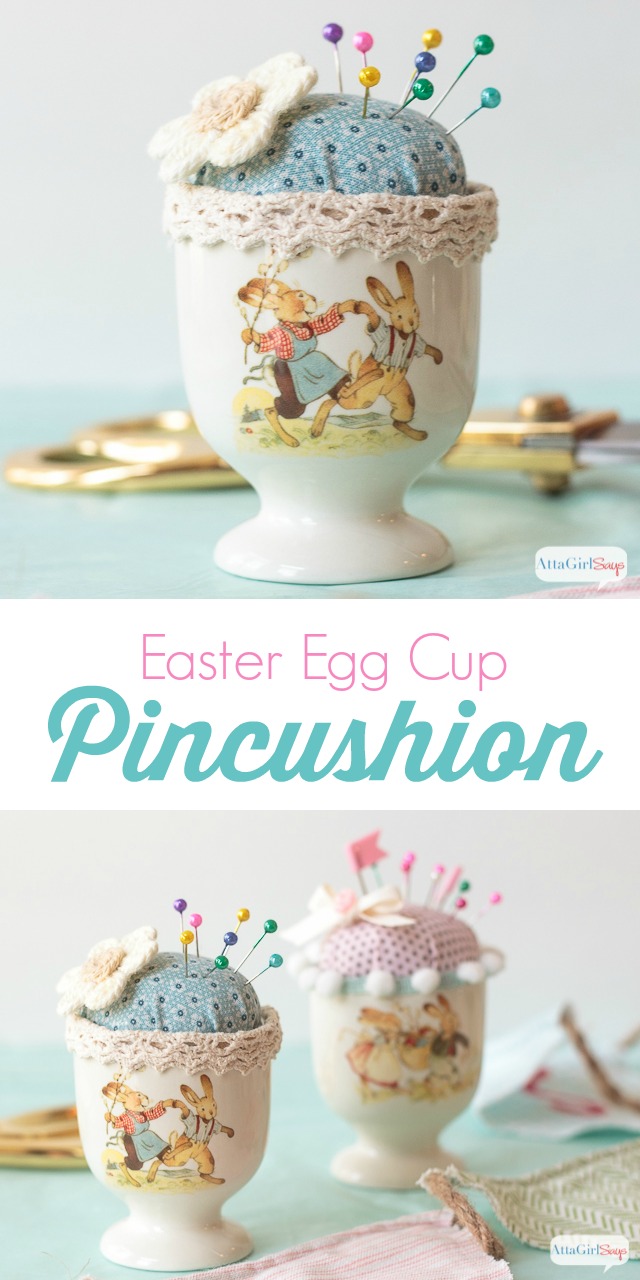 Adorable, right? And such a quick, easy and inexpensive Easter craft to make. Plus, it's a great way to use up some of those scraps and little doo-dads you have in your craft stash.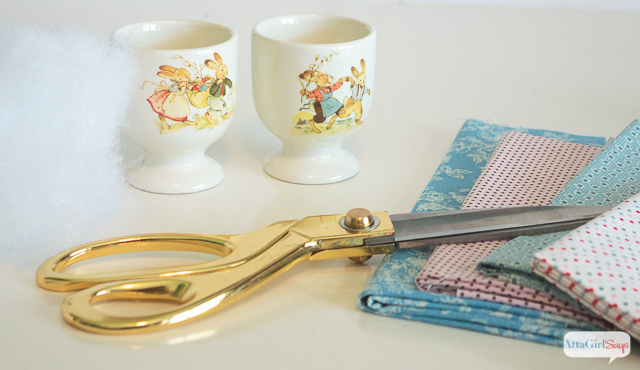 To make one of these Easter egg cup pincushions, you will need
an egg cup (Mine are from World Market and cost just $4)
scrap fabric
fiberfill
hot glue
ribbon and other embellishments
scissors
needle and thread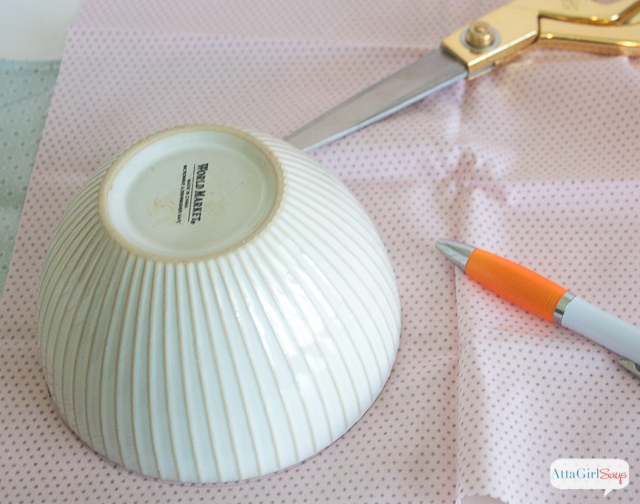 The first step is to measure the diameter of your egg cup, then double it. Mine was 2.5 inches so I needed a 5-inch circle to make my pincushion. I found a bowl in my cabinet that was the right size and traced the outline onto the backside of my fabric.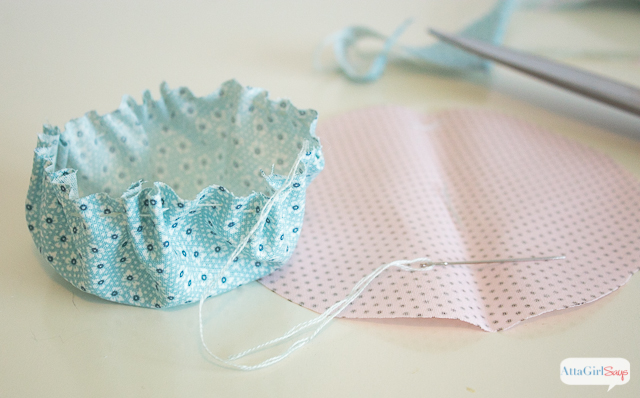 Using a needle and strong thread, do a basting stitch around the perimeter of the fabric circle. Pull the thread to gather the edges.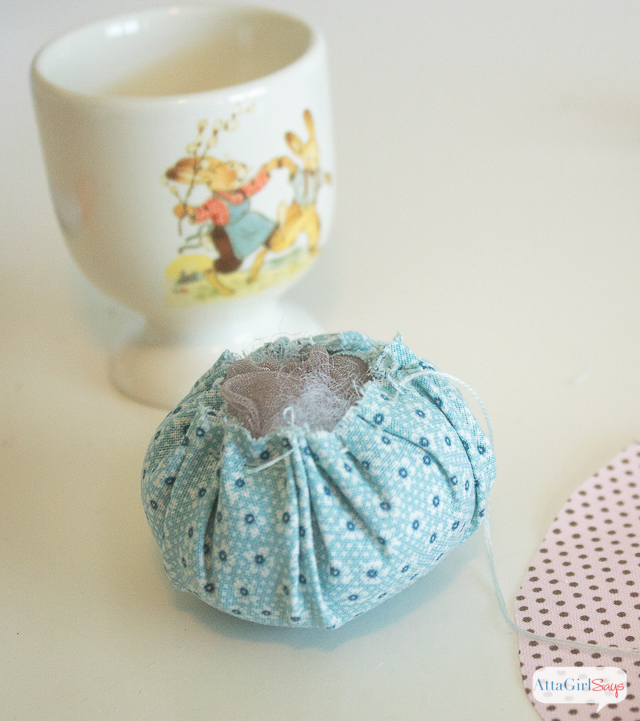 Stuff the fabric circle with fiberfill. One trick is to put the fiberfill in the toe of a pair of pantyhose so it's easier to keep contained. Once the pincushion is stuffed to your liking, carefully pull the thread tight and knot to secure.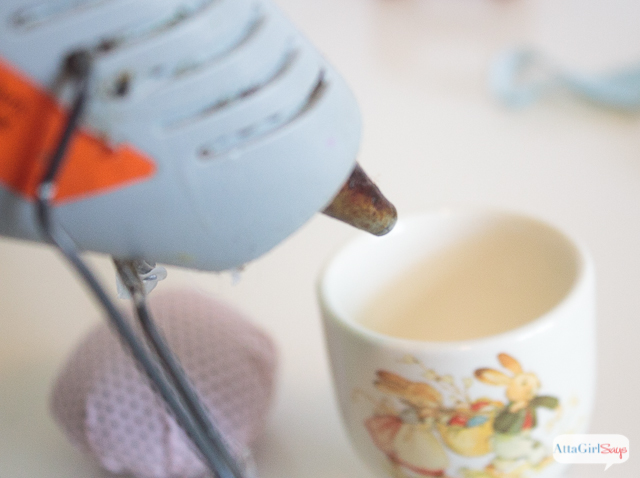 Run a bead of glue inside the egg cup, slightly below the rim. Press the pin cushion, seam side down into the egg cup.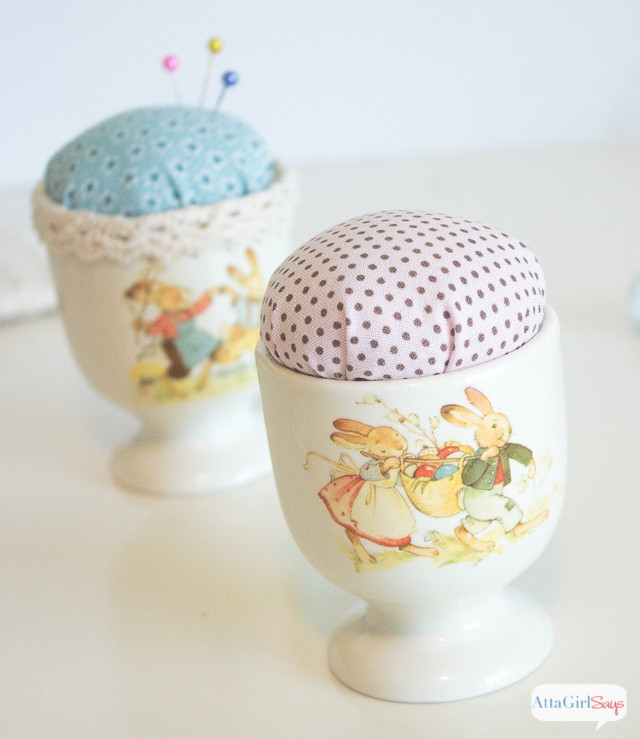 Decorate the rim with ribbon, pom-pom trim or lace, using hot glue to secure.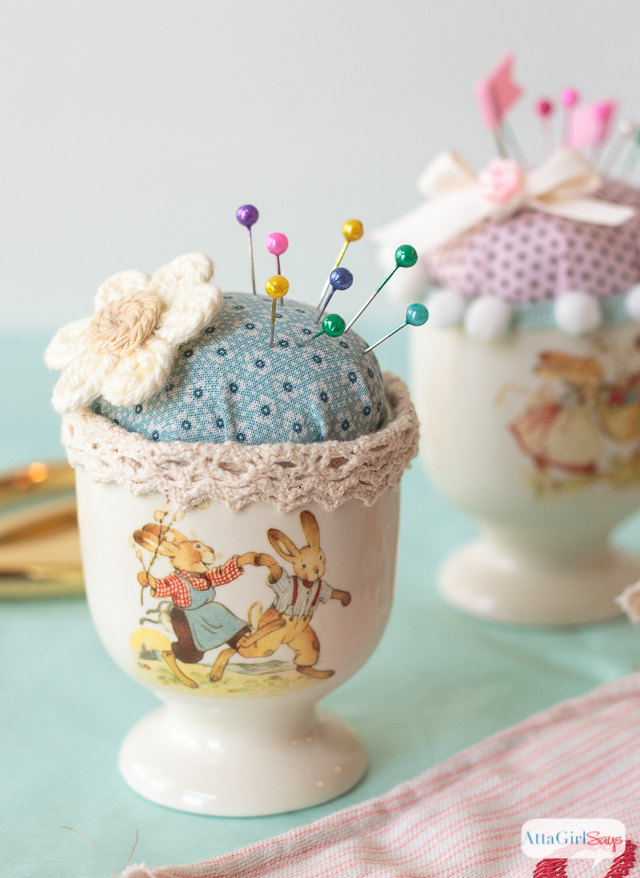 Add additional elements, like buttons, bows or flowers, to dress the pincushion up even more.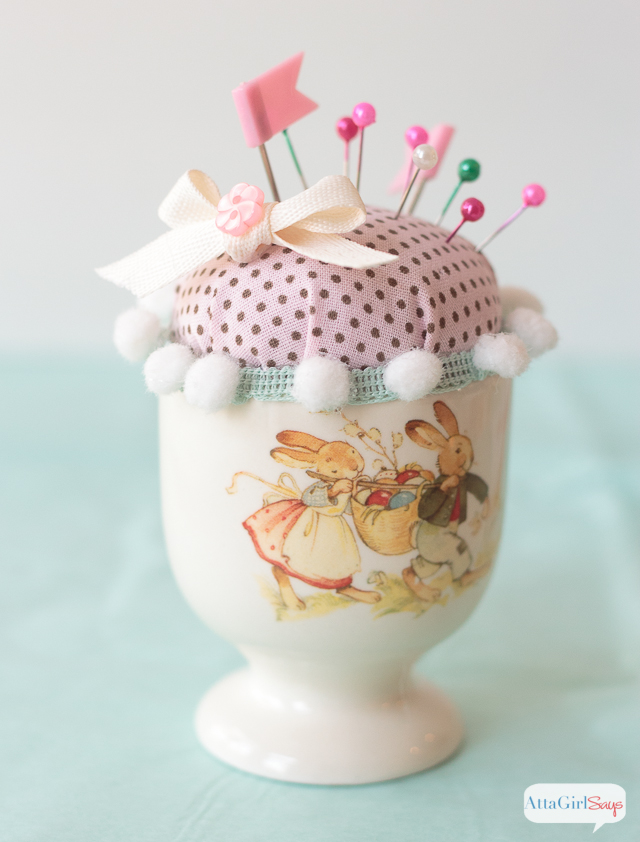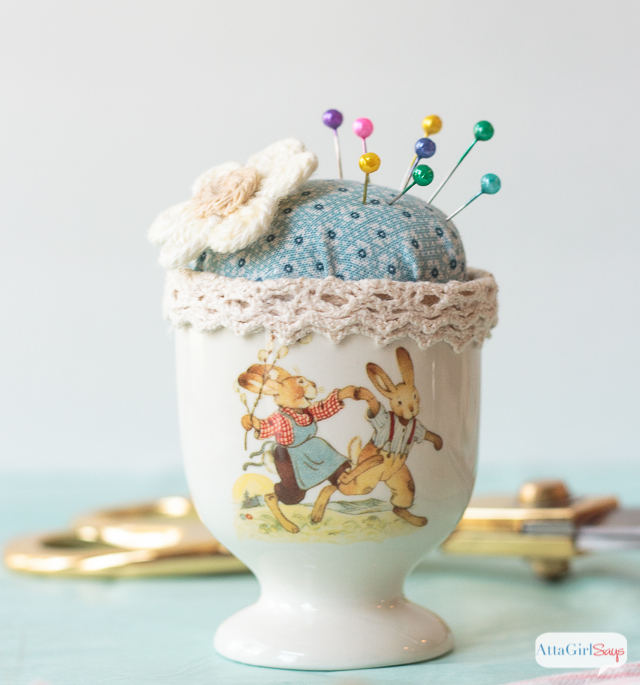 Totally adorable, right?
If you liked this project, you might enjoy these other Easter posts of mine: