This post is sponsored by the Consumer Healthcare Products Association (CHPA) Educational Foundation.
It's summer again, and I'm sure many of you are excited to see your grandkids! That's why I've made this page of essential safety tips every grandparent should know when they visit. They are tips that I'd never put much thought into before, but now I see why they are so important. Let me start with a story about my own cute grandkids: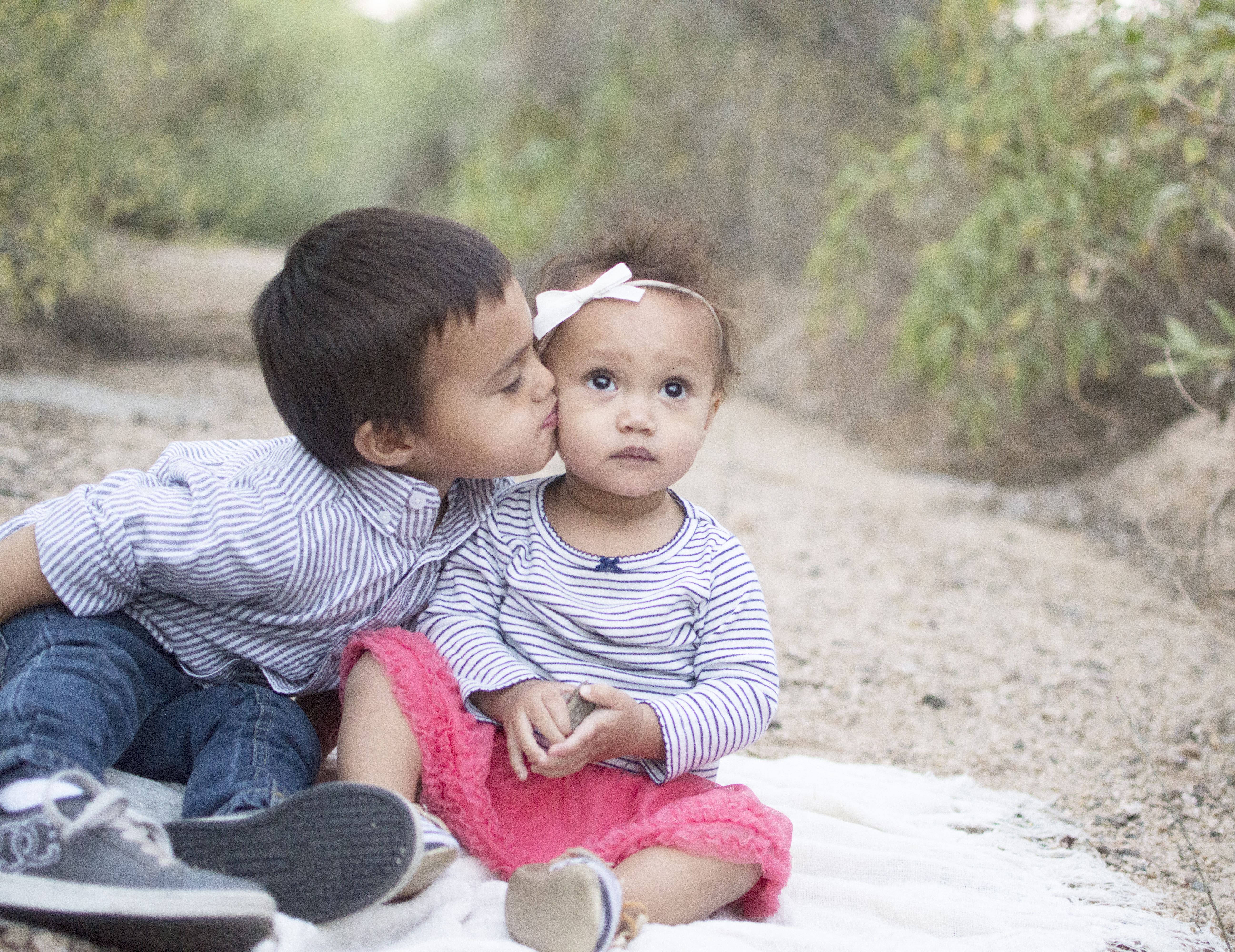 My year is always filled with multiple trips to Arizona to see my grandchildren. One reason my grandkids love visits from Grammy is the special treat I bring in my purse – my breath mints! I have one two year old little granddaughter, that when she sees me, she doesn't even say hi. She immediately asks, "Mints?"
While I am at their homes, I also always catch them searching through my purse looking for them. But mints aren't the only thing that is in my purse. I also carry small bottles of medication. My grandkids are too small to see the difference between mints and pills, which could easily be mistaken for candy or tic-tacs. Clearly, leaving them in my purse for them to find later is putting them at risk.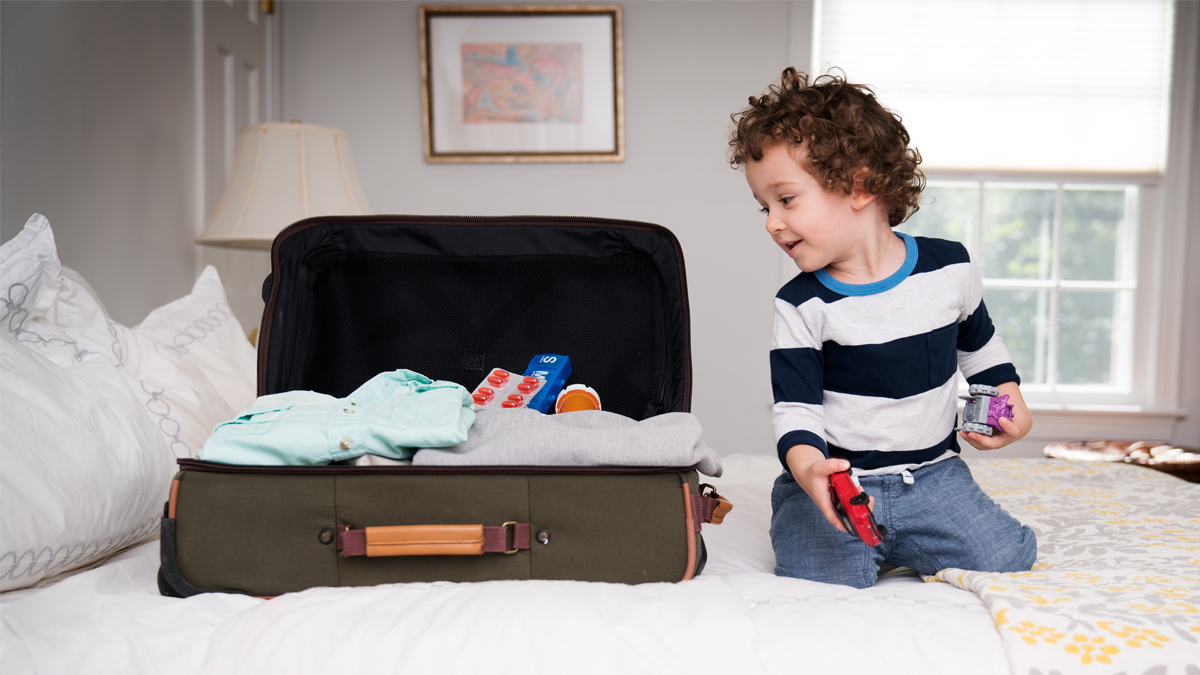 That's why I've decided to keep my purse along with my medications "up away and out of sight." Up and Away and Out of Sight is a reminder for all of us grandparents (and any other adults) to keep pills and medication safely away from innocent, little hands. Accidents happen more than you may think with about 60,000 children ending up in emergency rooms every year for ingesting medicine that wasn't safely stored.
It's easy to remember to keep medicine away from kids when you're at home, but accidents don't take vacation. Even when you're traveling, you need to safely store all medication away and out of sight of from children.
To help keep your sweet babies safe, whether they are in your home or you are at theirs, keep these 3 tips in mind:
Keep medicine in the original container- Unfortunately, re-sealable bags and pill organizers are easy for children to figure out and open, so make sure that your medicine is safely stored in the original container. These containers are specially made to be child-resistant and difficult for little ones to open. And sometimes adults too. As in me. Yes, I too can not always open those safety locked caps, which, oddly enough, brings peace of mind.
If you're staying with your grandchildren in a hotel, make sure to secure medicine and vitamins somewhere up high, where they can neither see or reach them.
When you stay over at your children's homes, remember to ask your now adult kids where you can safely store medications. Just remember to keep it up, away, and out of sight!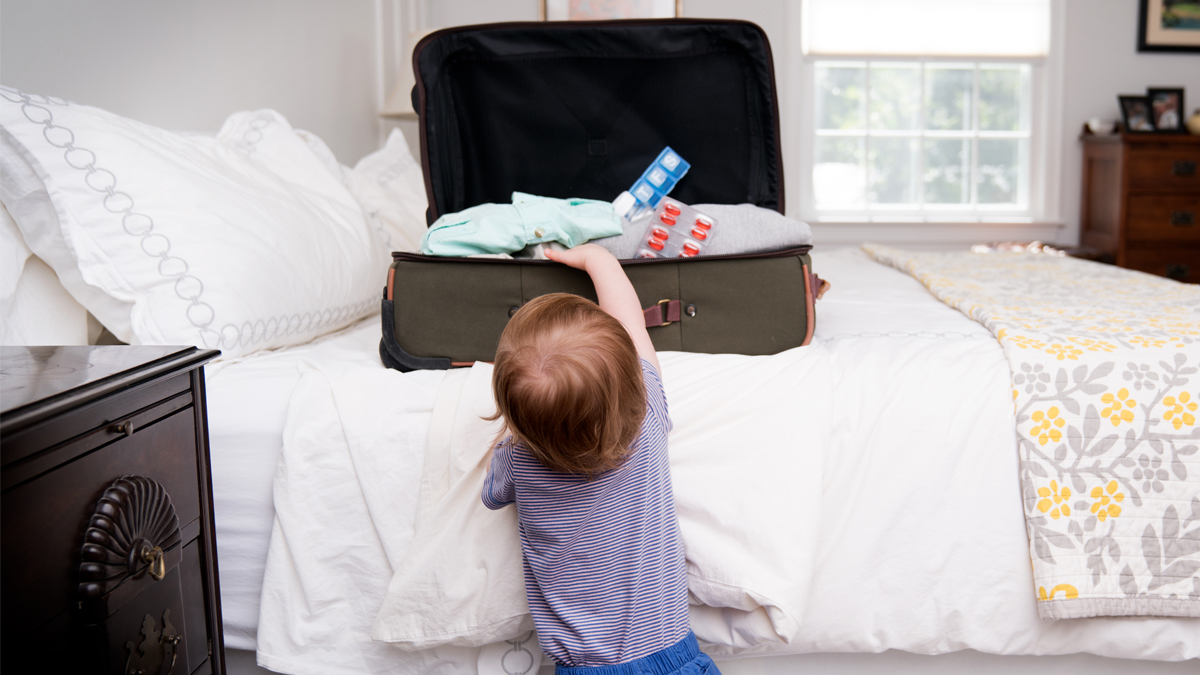 Medication safety has never really crossed my mind until now, and I am so glad that I read through Up and Away and Out of Sight's safety tips. It never occurred to me that telling my grandchildren their medicine was candy to help them take it was actually a dangerous thing to do (though now, it completely makes sense!). I've even saved the Poison Help hotline (800-222-1222) on my phone because with little children, it is always better to be safe than sorry.
Well, it is time for me to head on down to the hot, hot heat of Arizona to spend some quality time with my little loves. Hope your summer is filled with lots of fun, safe visits from your grandchildren! You deserve it!
This is a sponsored conversation written by me on behalf of the Consumer Healthcare Products Association Educational Foundation. The opinions and text are all mine.
Save
Save