May 19, 1989. That is the day I married my husband. This May we will be celebrating 24 years of marriage! How did I meet my hubby? He was dating my roommate! I had a mad crush on some other guy at the time. Roger and I became great friends and spent a lot of time together until he left to serve a 2 year mission for our church in St. Louis Missouri. Two years later he came home from his mission, my roommate was out of the picture, and there I was.
We had a whirlwind romance, dated for 9 days, (yes 9 days!), got engaged, and married 6 weeks later in the Los Angeles LDS Temple. Our first daughter Kaitlynn was born 10 months later. I've informed each of my children if they ever do the same thing I will KILL them! Yes, it was acceptable for us but NOT for them! Hypocritical? Yes! And I'm OK with that!
Valentine's Day is coming up fast! So here is a free 5 x 7 printable in 6 color schemes for you to enjoy.
I always love hearing how people met their sweetheart. Leave us a comment and tell us your story!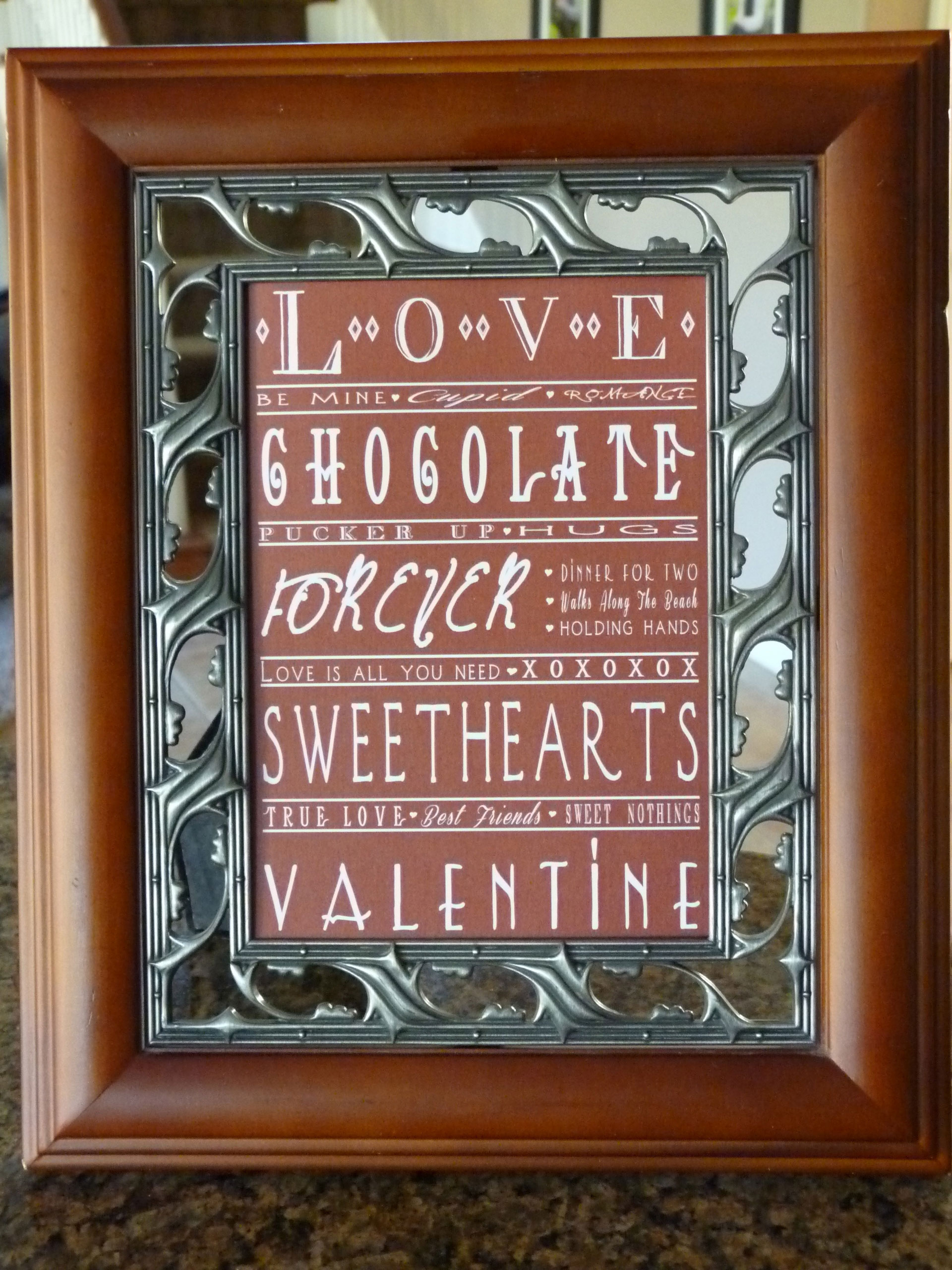 The printable in this frame is the red on white printable below even though it looks a little brown in the frame.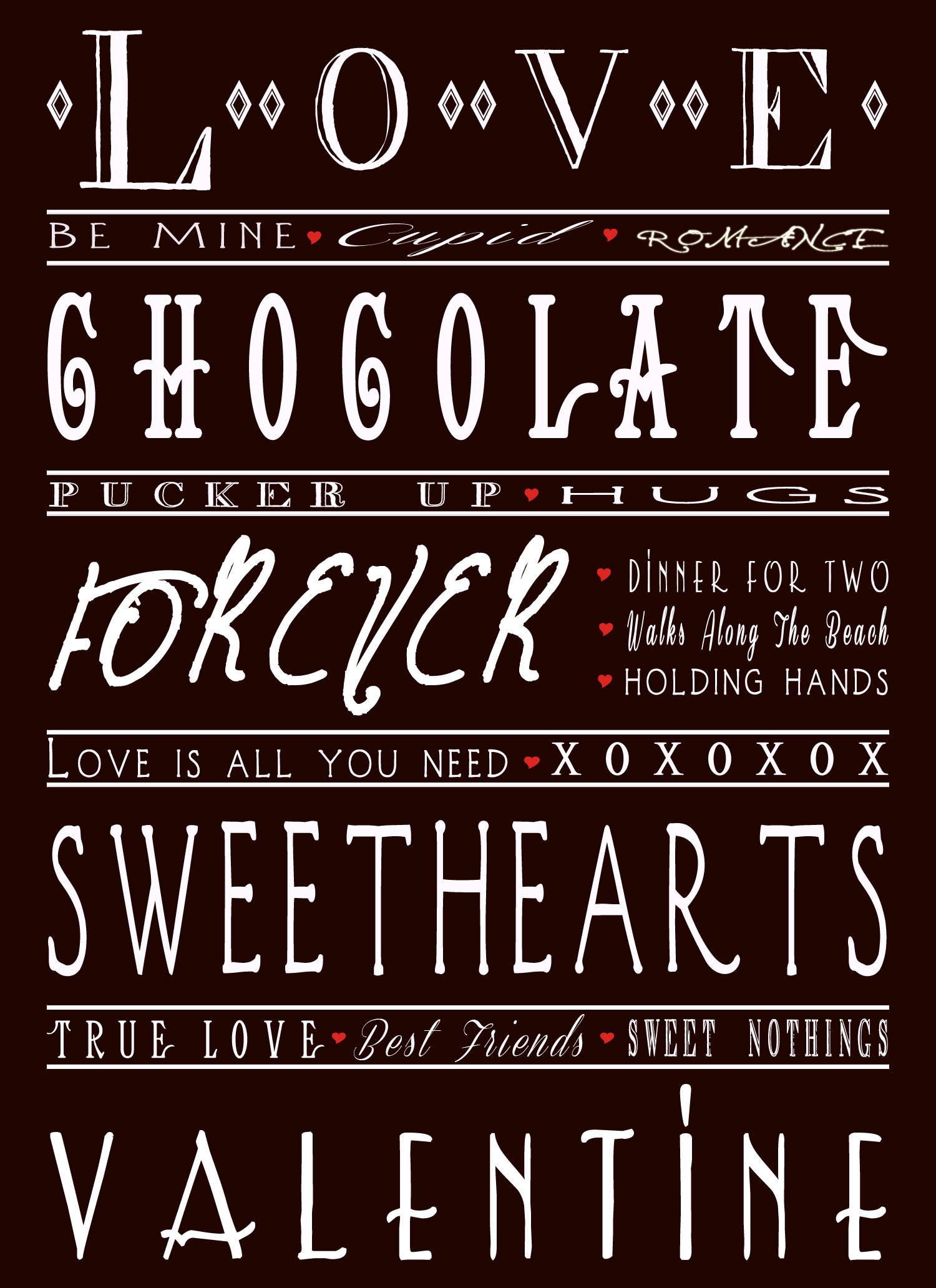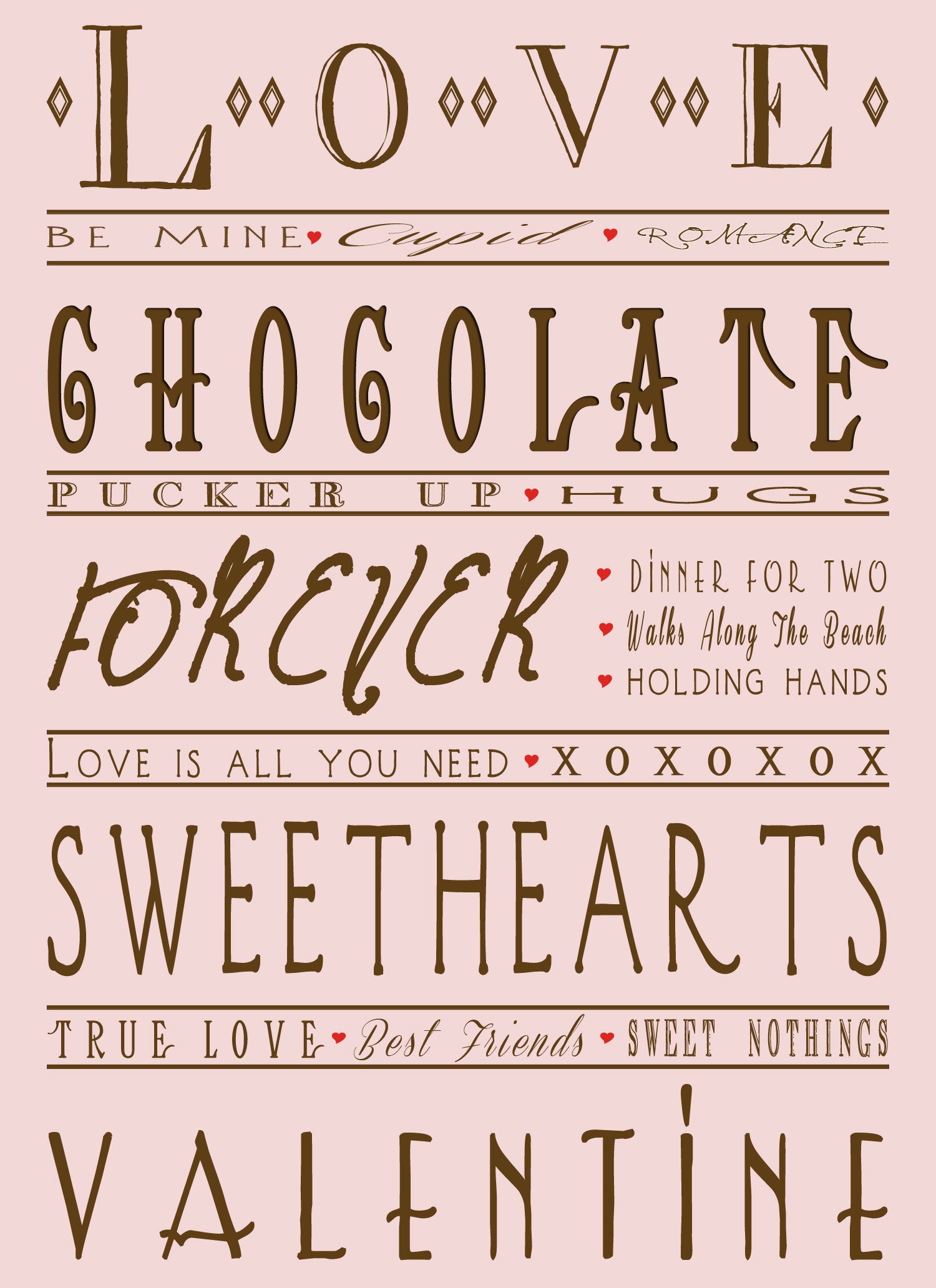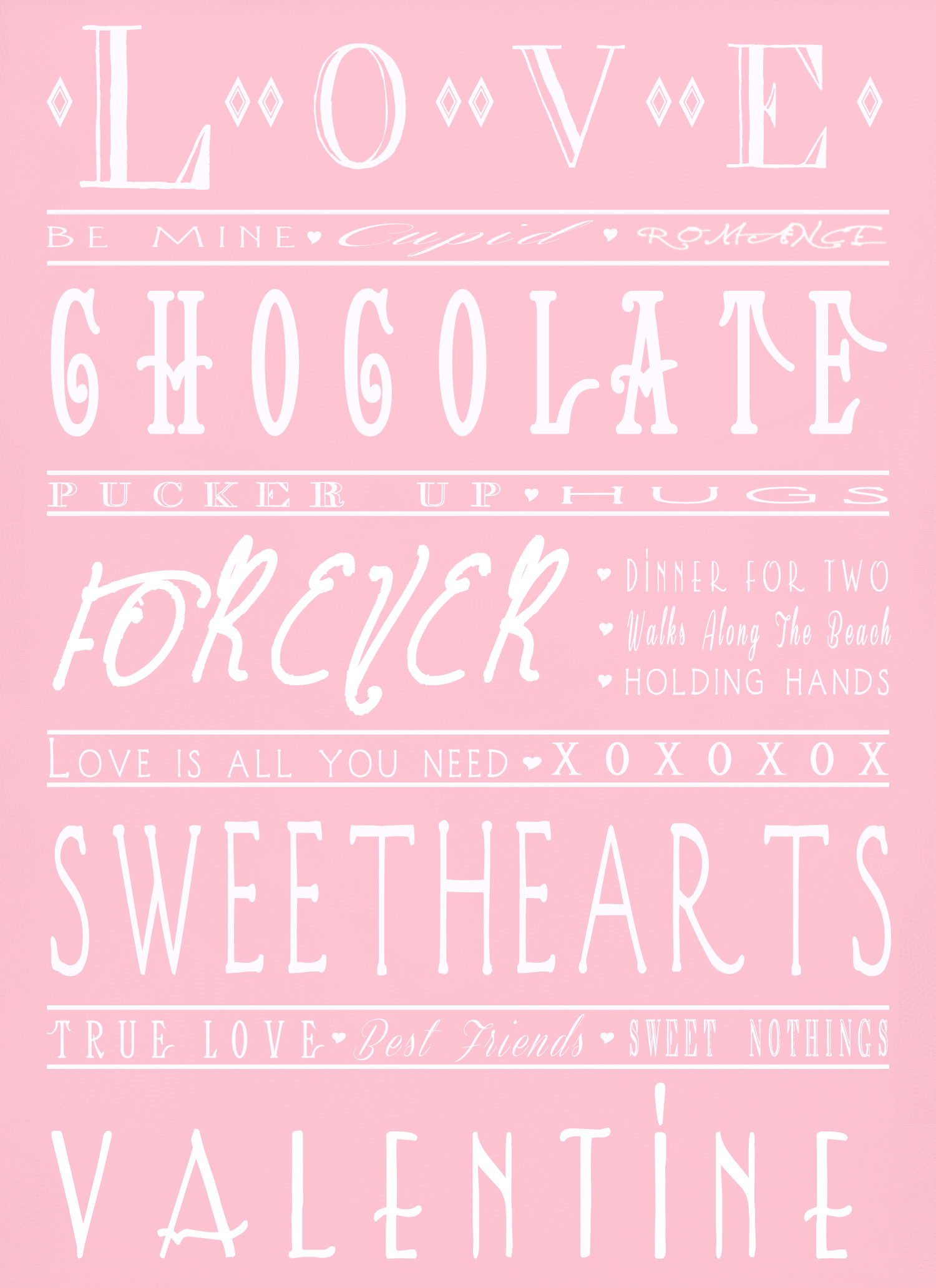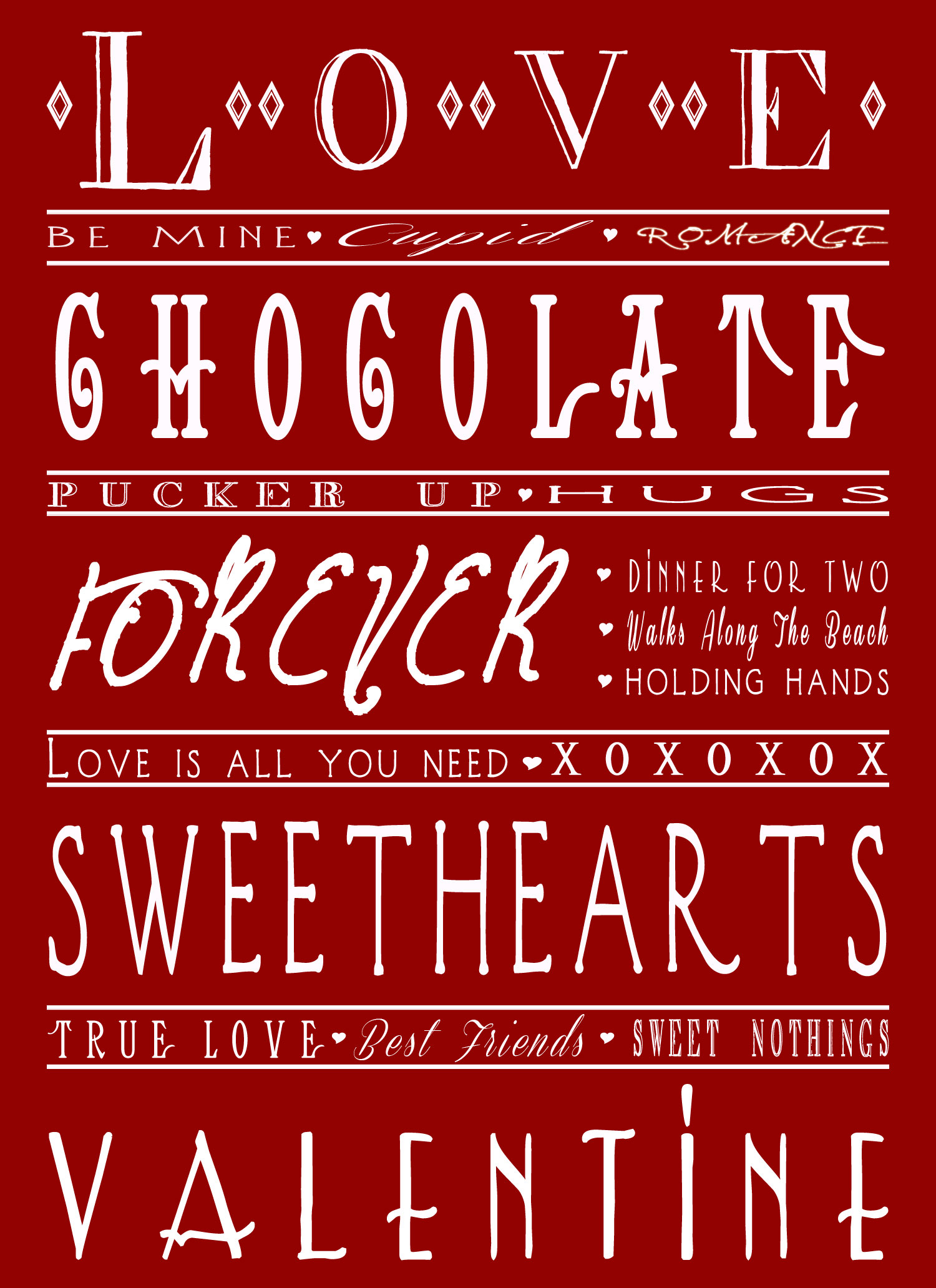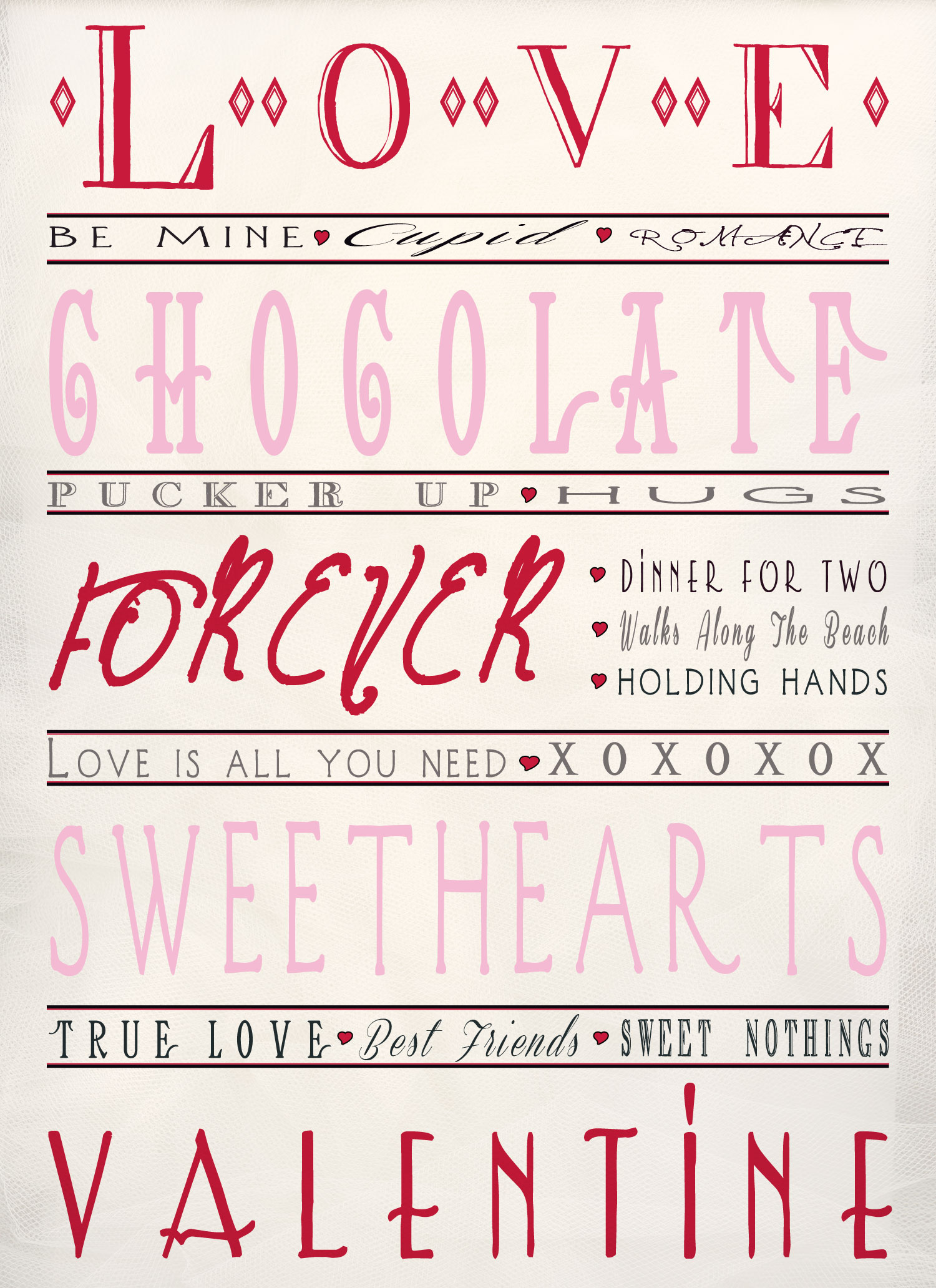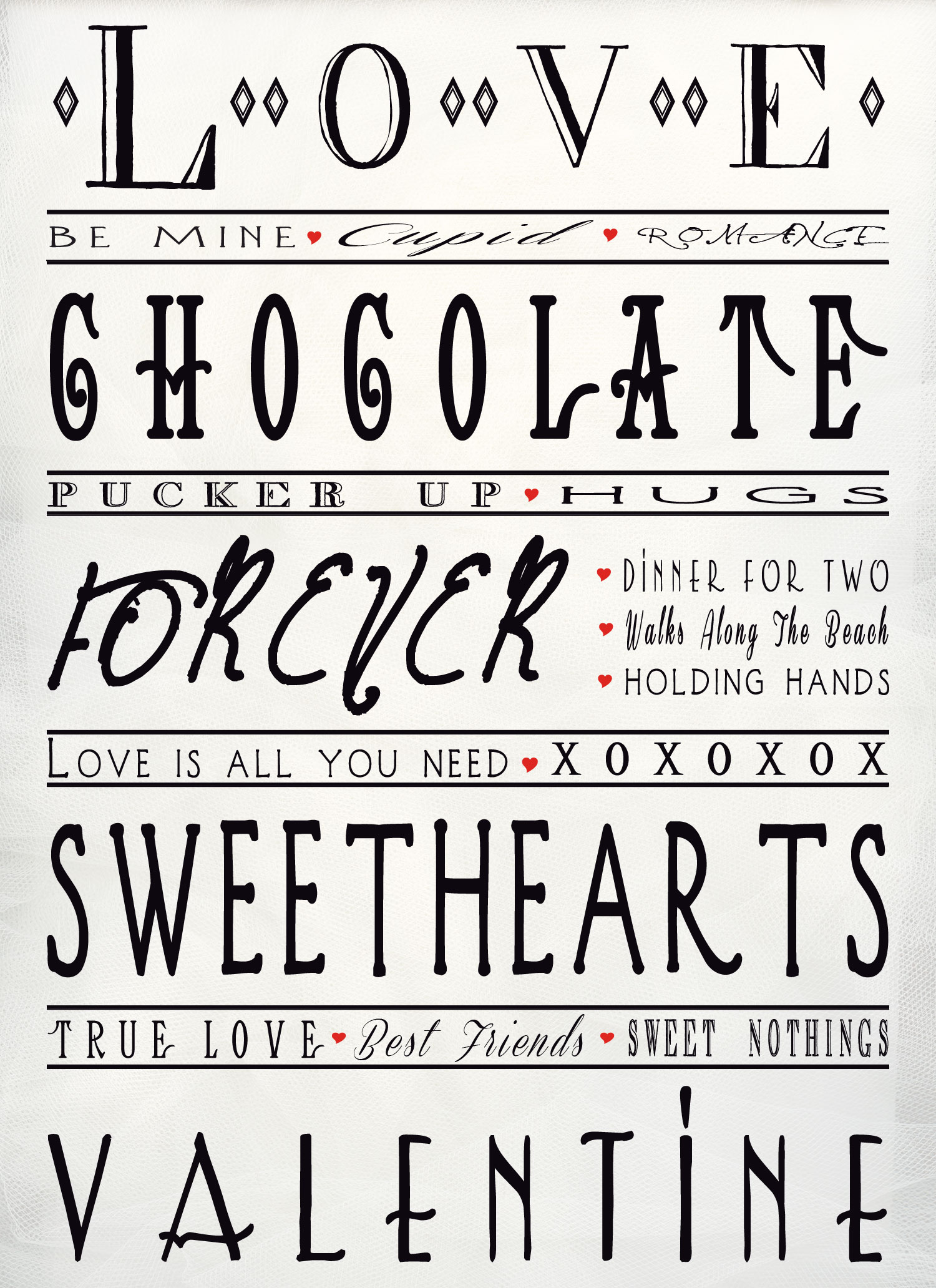 Look who we are linking with today! Chic on a Shoestring, Whipperberry, Truly Lovely, Naptime Crafters, Shaken Together, Simply Designing, Romantic Home, While He Was Napping, Craftberrybush, The Answer is Chocolate, The Frugal Girls, A Little Knick Knack, French Country Cottage, Six Sister's Stuff