Breakfast, lunch or dinner? What is your favorite meal of the day?
Lunch is at the absolute bottom of my list. I'm not a big sandwich eater and I'm usually too busy to stop to make something else.
Dinner? Yep, it's pretty good…..but…..
Breakfast is my meal of choice and sometimes we have breakfast for dinner.
Doesn't everybody?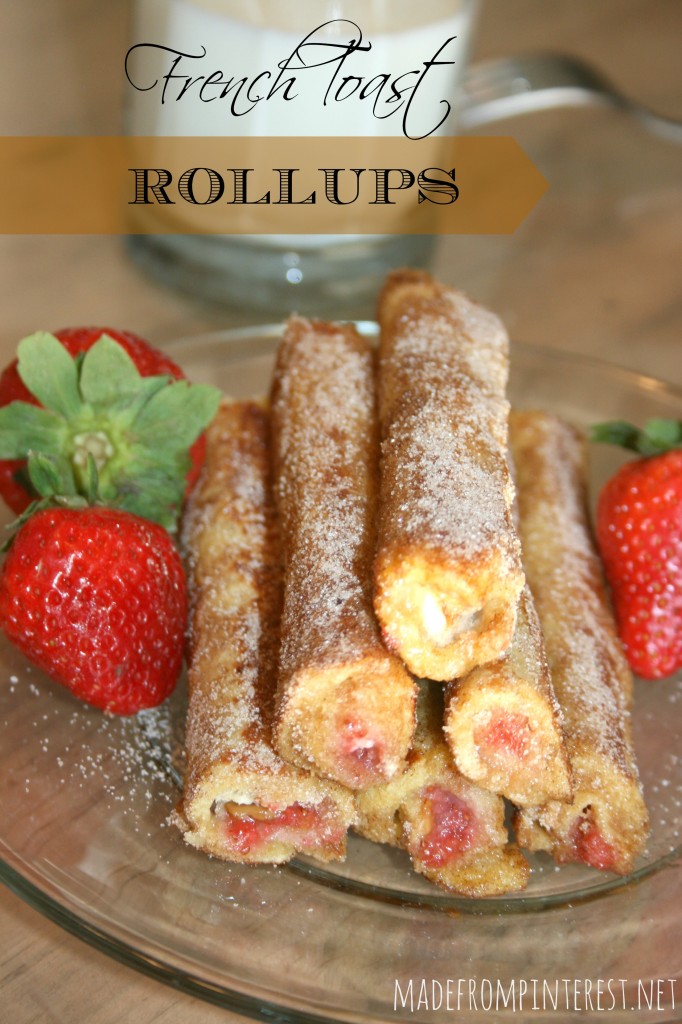 One time we had some friends over for dinner and we made a huge menu on a poster board and they were to check off what they would like for dinner. Their options were pancakes, waffles, french toast, eggs, bacon and sausage. We had a fun mix of everything and it's a dinner that my kids still remember!
So it's no wonder that I was drawn to this pin for French Toast Roll Ups by Cinnamon Spice and Everything Nice!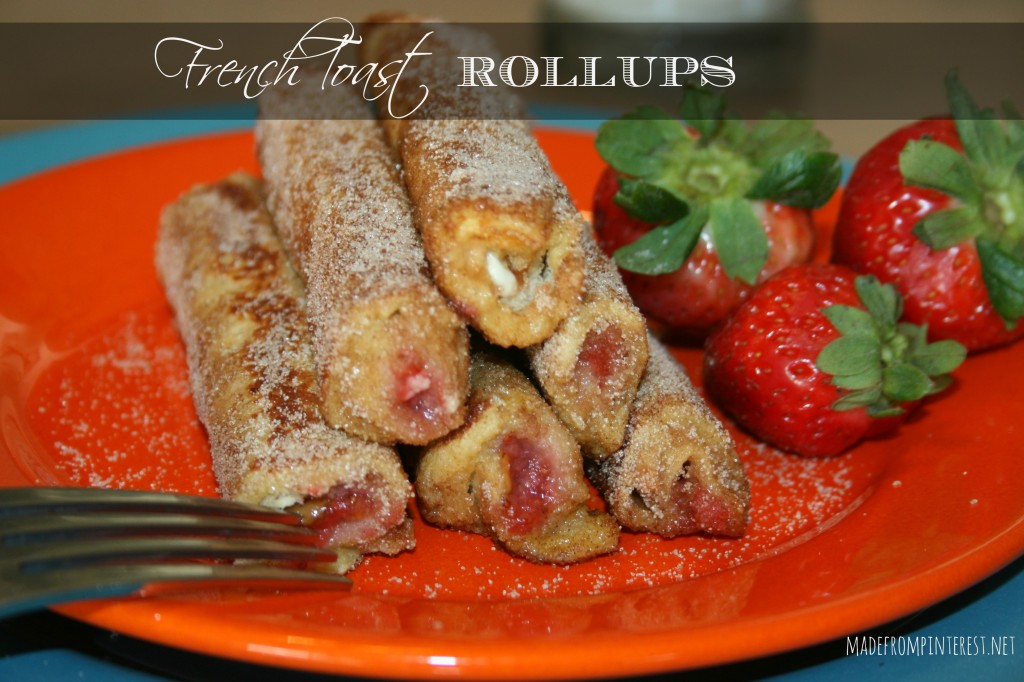 Usually at the end of our posts we let you know whether this pin worked or not but I can't wait until the end to tell you that these were to die for!
Although easy to make, they turn ordinary french toast into something extra special!
There are so many variations on what you can put into the middle of these. In most of mine I put cream cheese and homemade strawberry jam, but I also made some peanut butter and jelly, nutella and strawberries and also some with Cookie Butter and Nutella.
What?
You don't know what Cookie Butter is?
Check this out from Trader Joe's. And if you don't have a Trader Joe's in your area, you can also buy this from Amazon.com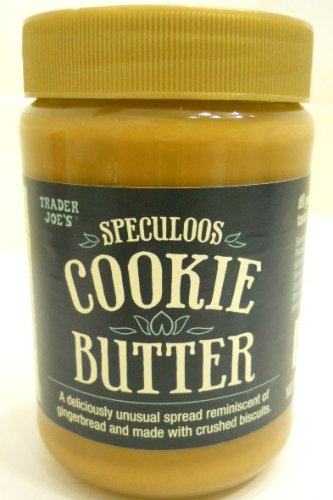 The jar states "A deliciously unusual spread reminiscent of gingerbread and made with crushed biscuits".
This stuff is like BEYOND scrumptious!! And in these French Toast Roll Ups, it is DIVINE! Seriously words cannot begin to express how yummers this is!
So enough of me yakkin', let's get on to the instructions!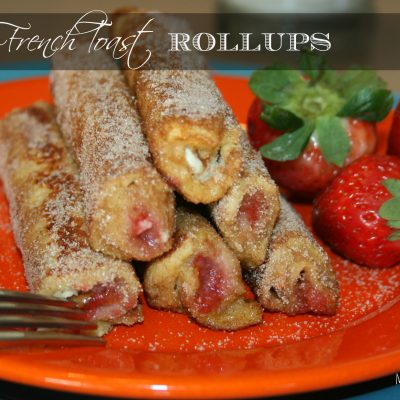 French Toast Roll Ups
Ingredients
8

slices

white sandwich bread

I used the multi-grain white bread from Costco

Peanut butter

jelly, cream cheese, jam, nutella or cookie butter!

2

eggs

3

tablespoons

milk

1/3

cup

sugar

1

teaspoon

cinnamon

Butter for your fry pan

Maple Syrup for dipping

if desired

Read more: https://www.cinnamonspiceandeverythingnice.com/french-toast-roll-ups/#ixzz2jprM2w5N
Instructions
Cut the crust from the bread and then flatten it with a rolling pin.

Place about a teaspoon of each of your chosen filling, placing it an inch from one end of the bread. Spread this out in a strip but don't cover your whole piece of bread. Roll the bread up and repeat until they're all filled.

Combine your sugar and cinnamon in a shallow dish and set aside.

Whisk your eggs and milk in a dish, and dip the roll up into this mixture

Melt your butter on your skillet or griddle which should be set on medium heat.

Place your roll ups on your hot buttered griddle and cook all sides until golden brown.

When browned, remove from the griddle and place in the cinnamon sugar. Generously coat with sugar.

You can dunk these in maple syrup if you can get them to last that long!
Here's a picture of my grandson helping me to flatten out the pieces of bread with the rolling pin. This is a great opportunity to let your kids help in the kitchen!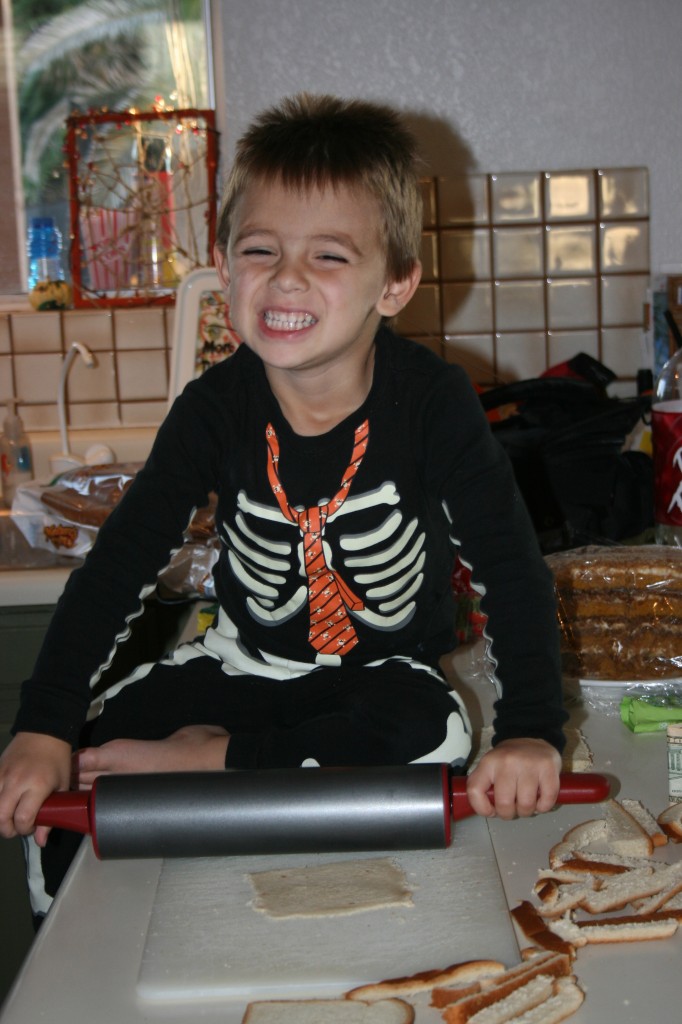 My grandson and I agree that This Pin Rocks! And we may or may not have eaten some of these for dinner. Just sayin'.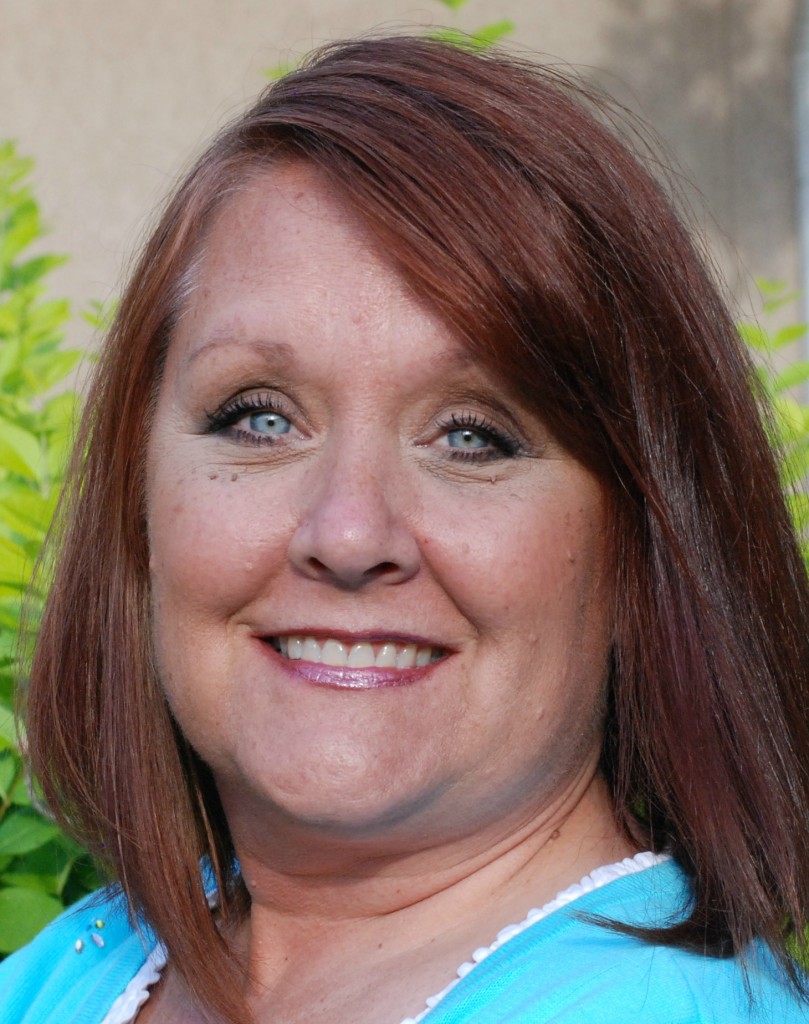 Here's our Wednesday Party List!
Kitchen Meets Girl – Seven Thirty Three – Life of Jennifer Dawn – Lady Behind the Curtain – And Sew We Craft
Made To Be a Momma – Made In a Day – Buns In My Oven – Ducks 'n a Row – The NY Melrose Family