Is there anything in the world that tastes better than cheese? Chocolate. Okay. Maybe Chocolate. But after chocolate, then it's definitely cheese. So if you're like me and you like cheese, you are going to want to make your own Ricotta Cheese from Framed Cooks. The recipe states that you can do this in just 15 minutes and it was true!!
This went above and beyond my expectations and was so incredibly good. In fact, it came out so good it made me feel like I must have some Italian blood in my body because now I can officially make Ricotta Cheese. I know you didn't hear me, but I just said "Ricotta Cheese" in an Italian accent. Bellisima! I have no clue what that means, but I can say it now that I am part Italian.
Here's the lineup of what you will need: Whole milk, buttermilk, heavy whipping cream, a fine mesh strainer, some coarse salt and some cheesecloth: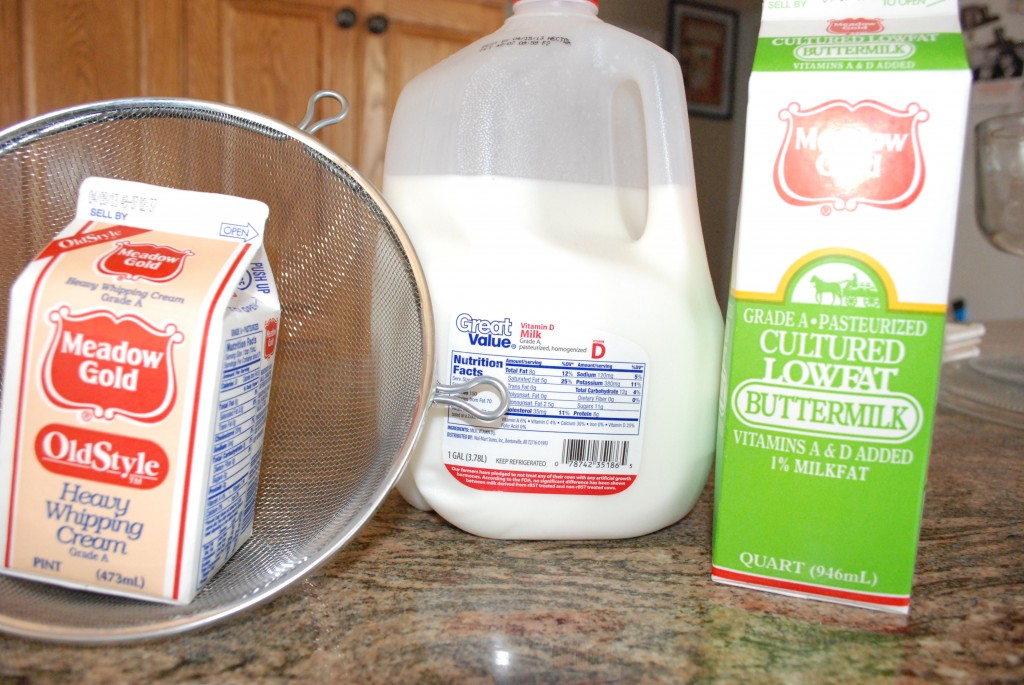 First line your strainer with the cheesecloth. I layered it with four layers and set it in a bowl: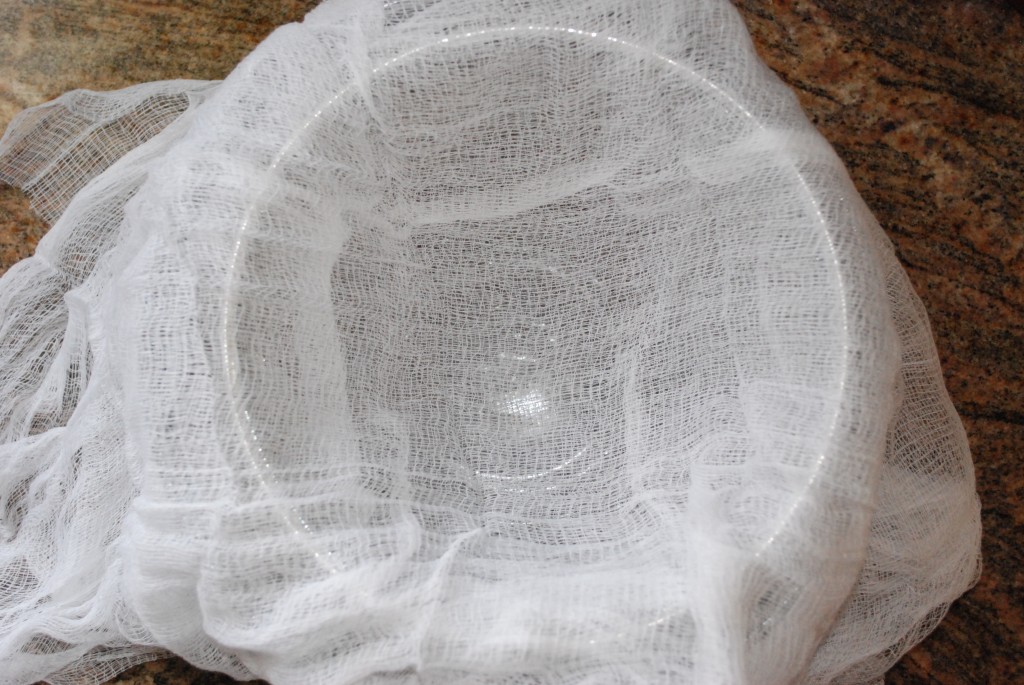 Then in a large saucepan, add 4 cups of milk, 1 cup of buttermilk and 1/3 cup heavy cream. On medium heat, bring to a boil until it reaches 185 degrees. In the recipe, it says that if you don't have a candy thermometer, not to worry because you will be able to see the curds separate from the whey. My candy thermometer is broken so I winged it. The recipe says that it will take 10 minutes or less for the separation to take place and it took exactly 10 minutes. Booyah! After the curds (solid white parts) have separated from the whey (cloudy liquid part) take a slotted spoon and spoon the mixture onto your cheesecloth sprinkling with a little salt every couple spoonfuls or so.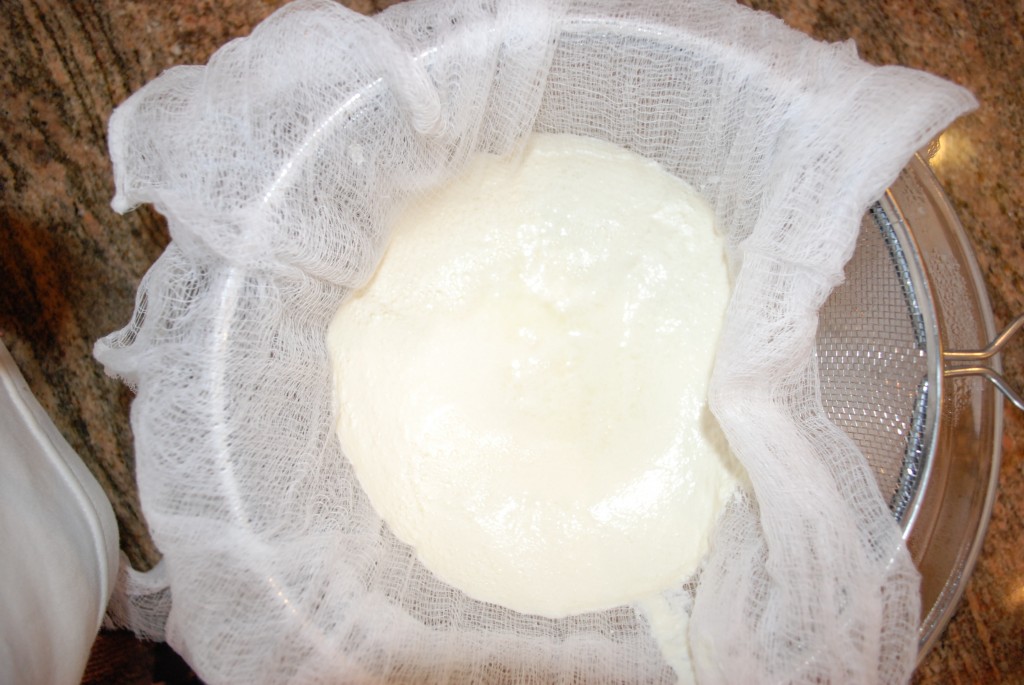 Now you can either let this drain in a bowl or if you want to really impress your family members, you can fashionably tie it to your faucet and allow the extra whey to drip out in your sink.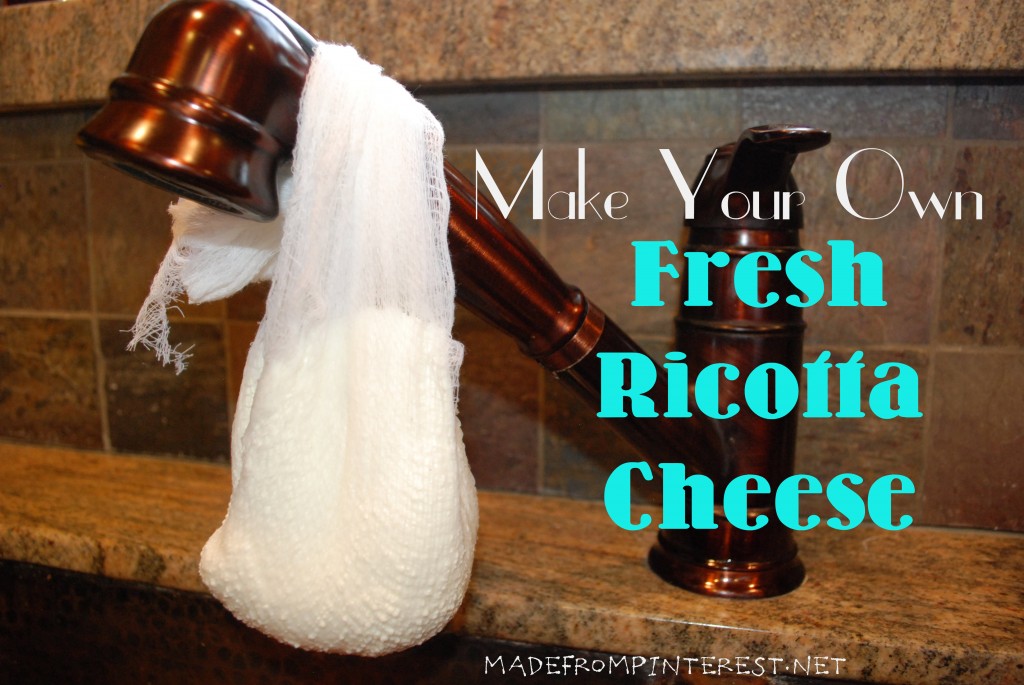 Let drain for about 5 minutes and then you've got THEE. BEST. RICOTTA. CHEESE. EVER.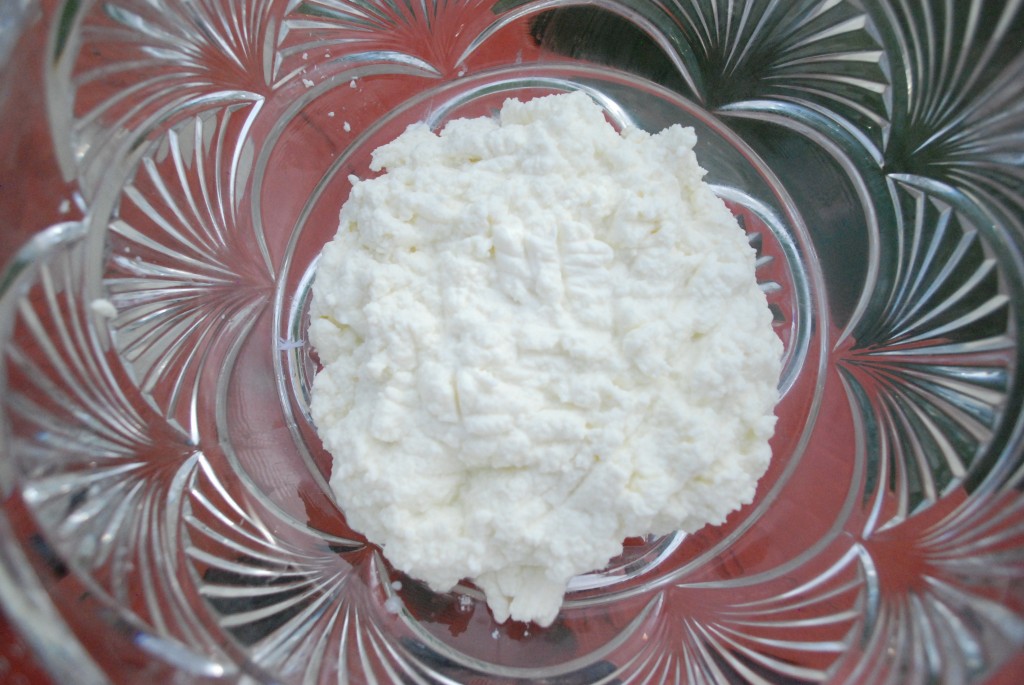 I snuck a taste before it even really cooled down and was immediately addicted! I can't express enough how amazing this tasted.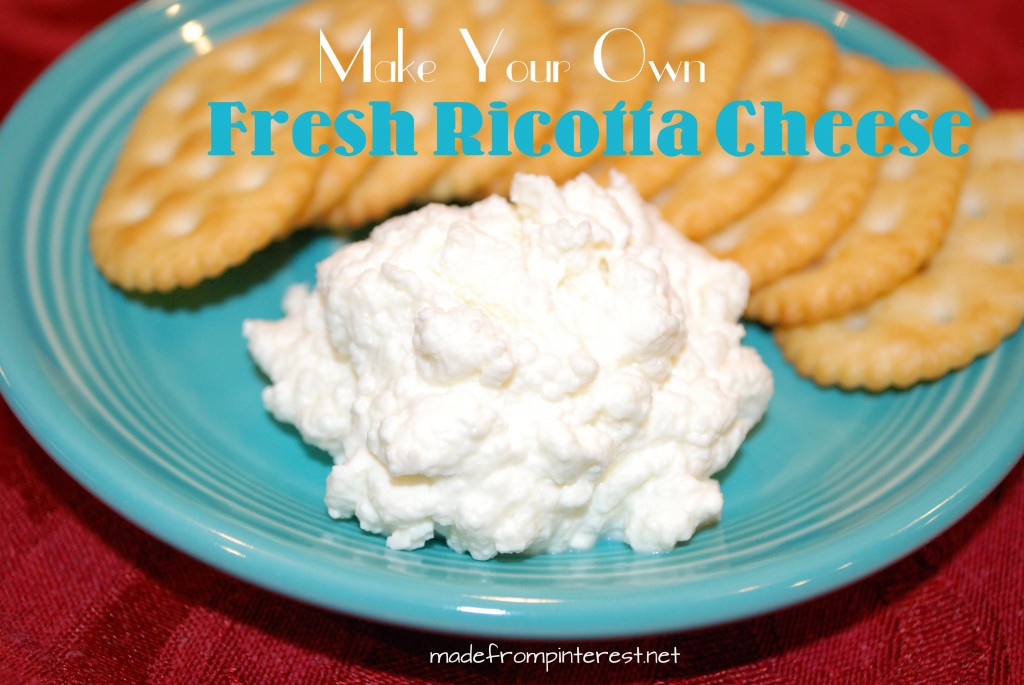 This Ricotta Cheese needs no fancying up. It is incredible just as it is. Trust me. It is Fantastico! That's Italian for fantastic in case you aren't Italian. Like me.
It's no surprise to report that Questo pin rocks!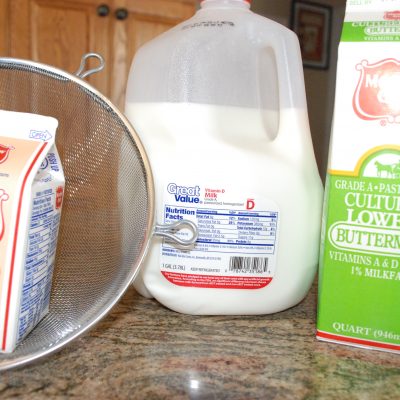 Make Your Own Fresh Ricotta Cheese
Ingredients
4

cups

whole milk

One cup buttermilk

1/3

cup

heavy cream

Coarse salt
Instructions
Line a fine mesh strainer with several folds of cheesecloth and set it in your sink.

Combine milk, buttermilk and cream in medium heavy saucepan over medium-high heat. Bring to a boil until cooking thermometer registers 185 degrees...if you don't have a thermometer, keep an eye on it to see when the curds (the solid white parts) are mostly separated from the whey (the cloudy liquid). This will take about 10 minutes...stir a couple of times during the boiling process.

Remove from heat and using a slotted spot, scoop spoonfuls of the curd into the cheesecloth-lined strainer, sprinkling with a little salt every few spoonfuls or so.

Let the ricotta drain for about 5 minutes and then taste to check the consistency. If you like it drier, then let it drain a little more. If you like it moister, stir in a tablespoon or two of milk. This ricotta is best used right away, but will keep for a day or two in the fridge.
Check out these sites that we are excited to link with today!
Southern Lovely – DIY Crafty Projects – Lady Behind the Curtain – And Sew We Craft – Ginger Snap Crafts – Lil Luna – Real Coake – Daisy Cottage Designs – Kitchen Meets Girl – Housewives of Riverton