It's a wrap! A front door mummy wrap. I was going to do "Franken Door" until I noticed this pin from Dina at Honey & Fitz. Such a great idea. All I needed was two and a half extra large rolls of crepe paper and one sheet each of black and white poster board.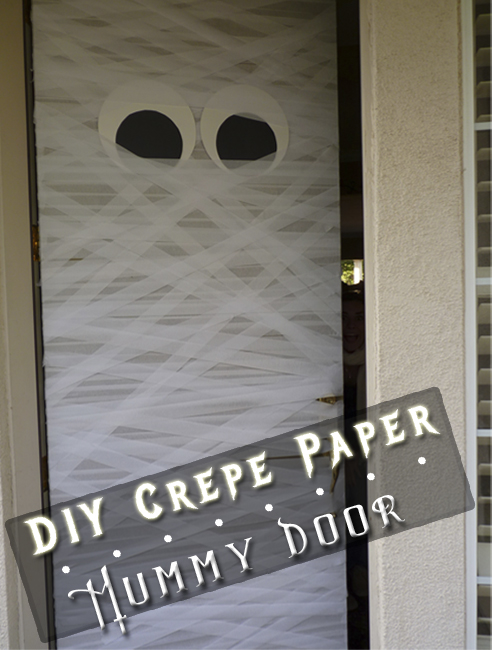 Supplies – 2 1/2 rolls of white crepe paper, doubled-sided tape, 1 sheet each of white and black poster board.
Instructions – I started wrapping at the top going straight across all the way to the bottom of the door. Then I did a second layer overlapping in various directions to give it that "mummy" look and feel. Cut out the eyes and taped them to the door. That's it, I was done. Took about an hour to complete.
Of course my teenage daughters wondered what I was up to "this time". Once they saw my handsome guy finished they loved him. So much in fact that they "posed" for a photo with him. As you can tell they really got into the "spirit" of having some fun! Can't wait until they find out I actually posted this photo of them….ha ha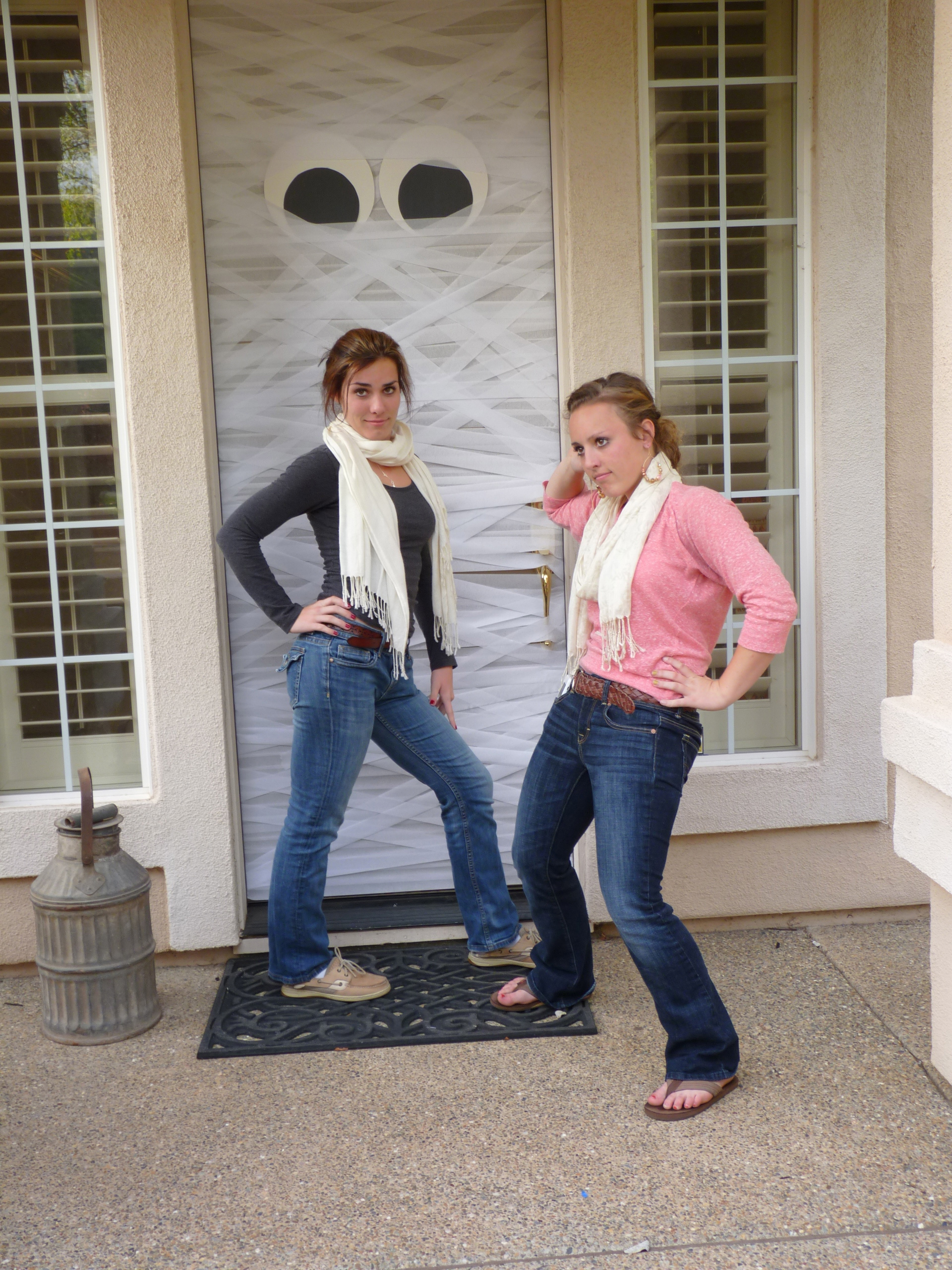 How long will this handsome "mummy" door last? I finished my door at 4:30pm, and the following morning here is what he looked like.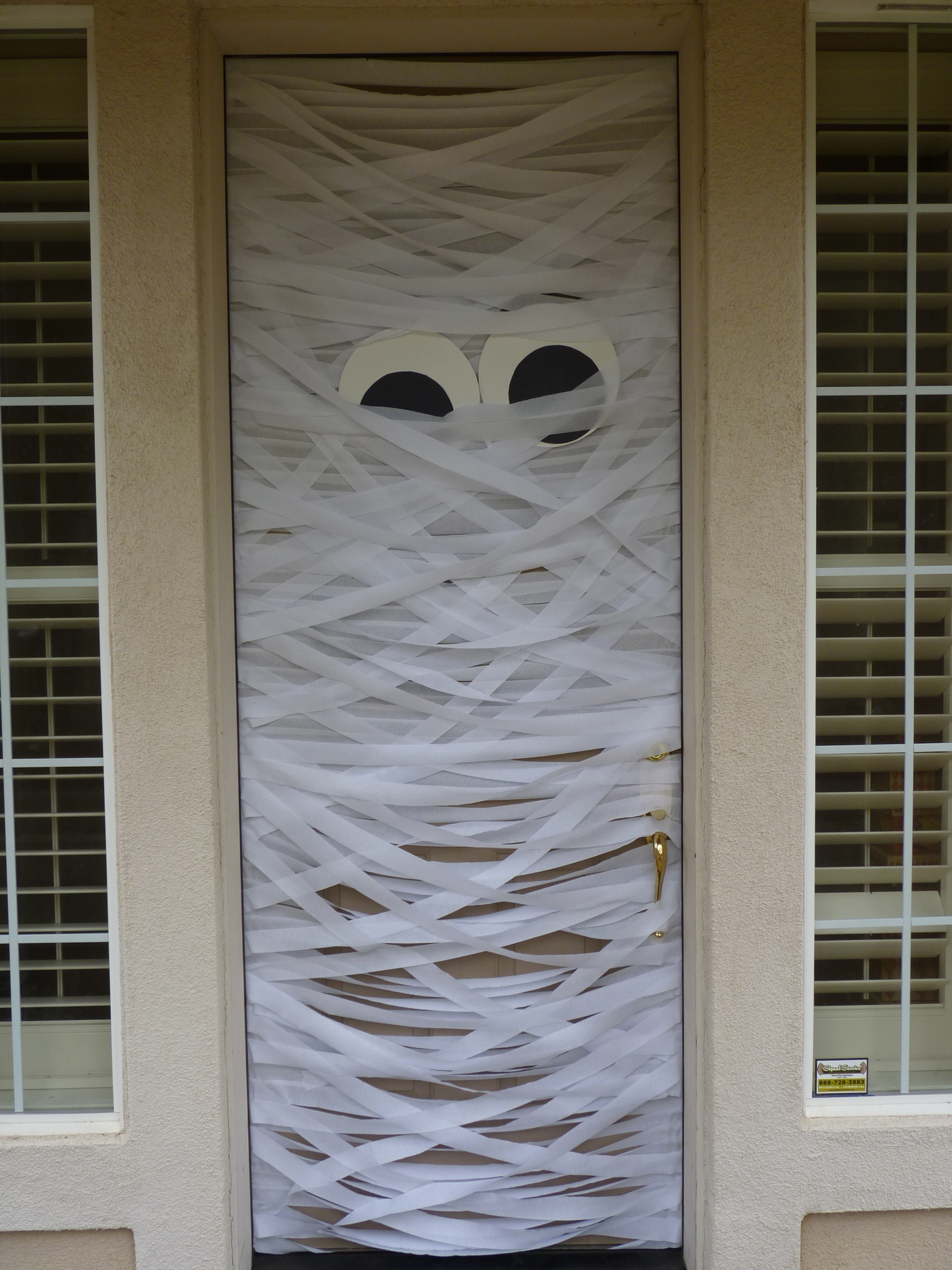 I like both "looks", we are going to leave him up as long as possible. Thought it would be good for you to know that if you want him looking fresh for trick or treaters wait until the night before to get started!
This was quick, cheap and fun to do……..
This Pin ROCKS!