We know that right now there's a good chance many of you are in the thick of planning the classroom harvest party, finding costumes for Halloween, and hanging bats from your porch ceiling. Keep up the good work, festive friends! Pin this post and save it for November first, after your sugar high is over, when you need an easy-peasy way to decorate until Christmas.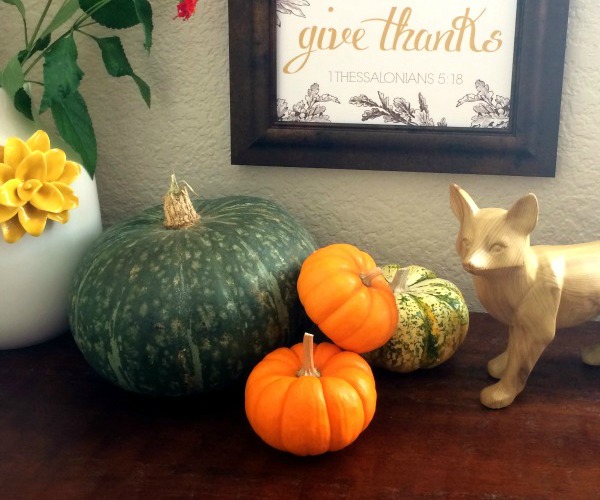 In America, we celebrate our day of Thanksgiving in November. Whether you celebrate an American Thanksgiving or not, there's something about the bounty of a Fall harvest that makes you stop and think of your blessings. That's why this month, we wanted to share a printable that would reflect how grateful we are for all we've been given. It's a beautiful reminder from a verse of scripture:
"In all things give thanks." – 1 Thessalonians 5:18
We're offering this as a free printable to you. It's sized to fit a 8×10 frame.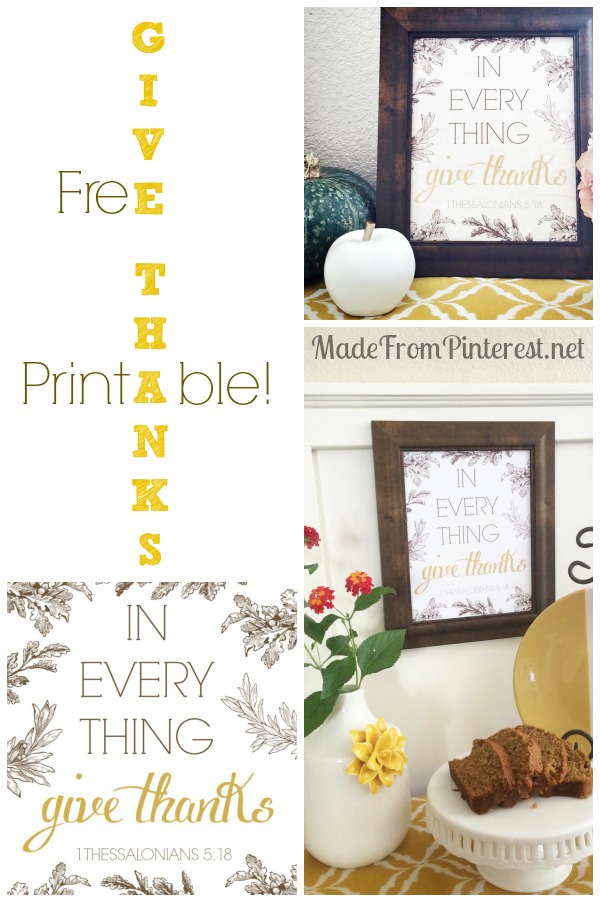 You might consider printing out several of these to frame and give as gifts to friends as a holiday gift. Do it now and you can cross that off your list long before December!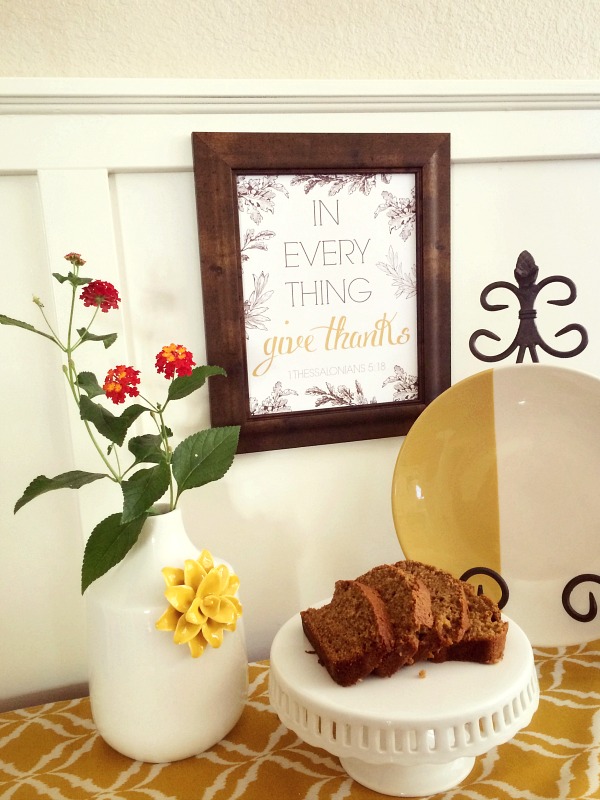 This printable would make a great hostess gift, too. Wrap up a warm loaf of pumpkin bread for your hosts to enjoy, too. (By the way, did you see this recipe for pumpkin pull-apart bread? We highly recommend it!)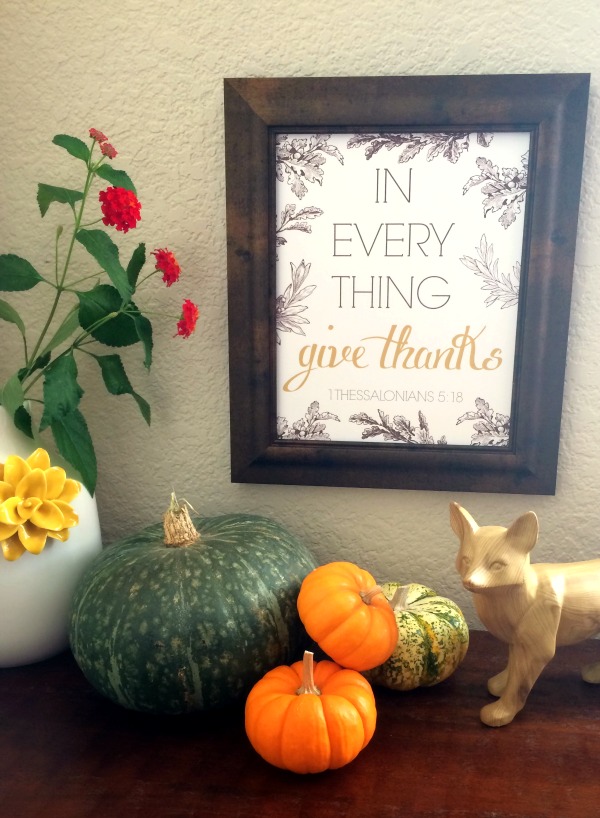 Or, frame it for yourself and use it as part of a centerpiece for your Thanksgiving buffet table.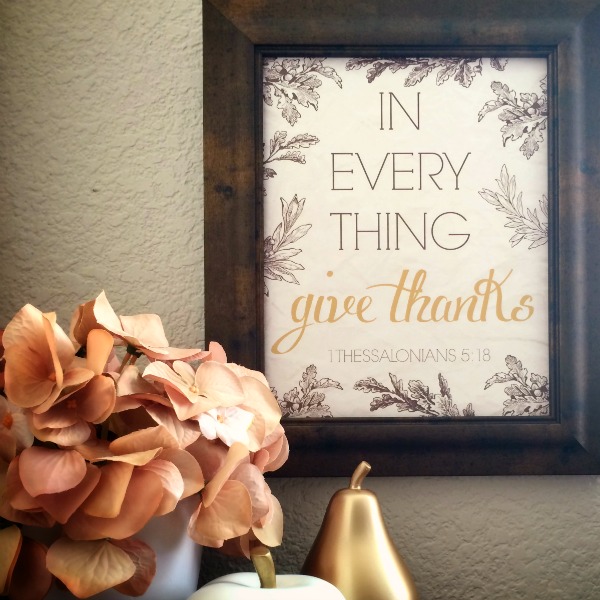 Just to give you options….we have this verse available for printing in two different colors, white and sepia. The white background looks great in rooms with brighter colors. The sepia has a warmer, more vintage feel. Both are lovely!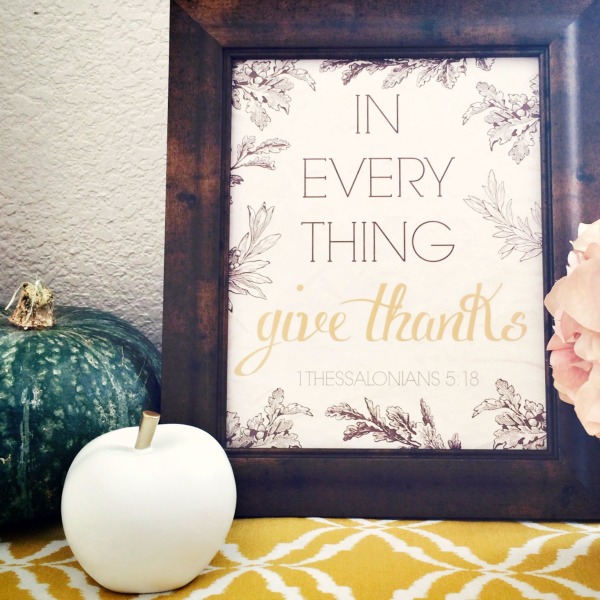 Click the button below to download your free Thanksgiving printables.