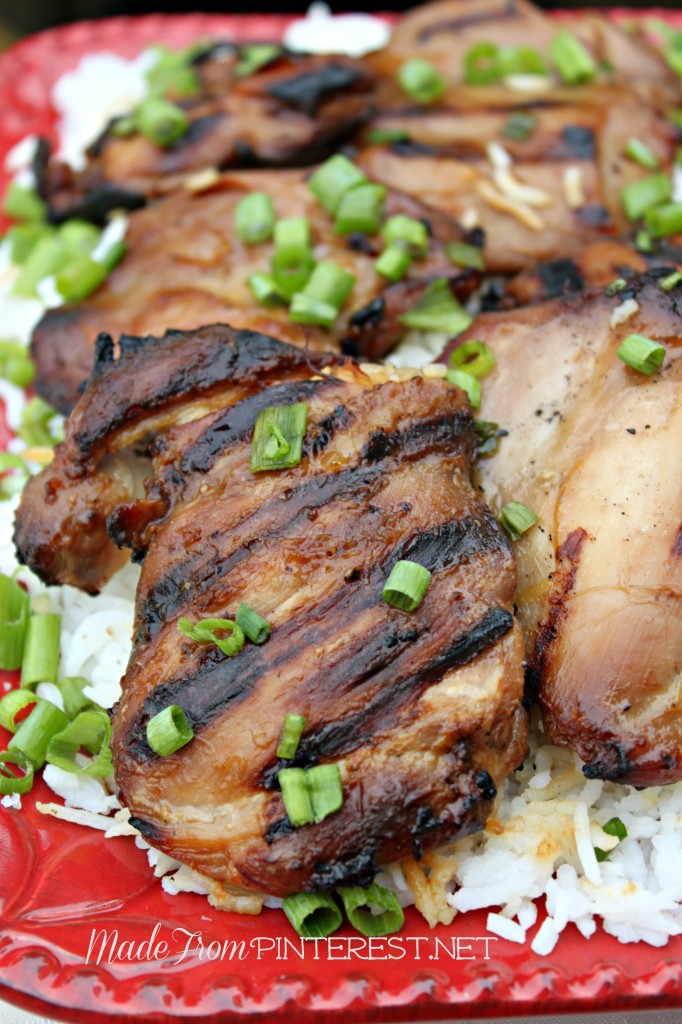 I am not a good griller. I know that sentence is not correct…grammatically. But in every other way it is true. One of my most disastrous grilling experiences was when my kids were little and I was out grilling on the deck of our condo. My daughter was scooting around the deck in just her diaper, when my son slammed the sliding glass door shut…and the force of the door caused the latch to lock! We were locked out of our house on a deck patio with no stairs, no way to get down, no way to get back in the house. I panicked. I tried to get the kids in some kind of shade, but there really wasn't any and it was a very hot day. Luckily, I had just been on the phone with my husband, so the phone was on the deck with me. I called hubby and he rushed his commute home to rescue us. I didn't remember the meat on the grill until we were back inside. At that point, everything was burned. Me, the kids, our nerves, and dinner.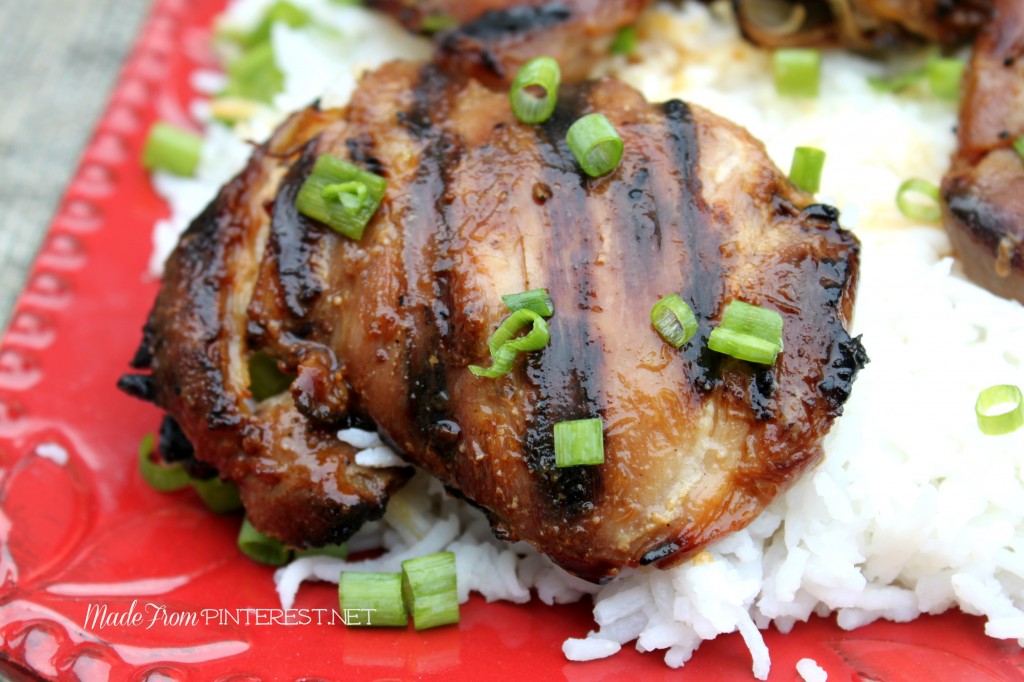 Now every time I grill I am trying to redeem all past failures. And finally, with this Grilled Hawaiian Chicken recipe, I have done it. If you are not a good griller, this is the recipe for you. I am not a big fan of dark meat, but let me tell you, in this recipe the chicken thighs are way to go! They soak up the flavor of the marinade and stay tender on the grill. Big important tip number two is to turn the temp down on your grill. Otherwise, the marinade burns before the chicken gets cooked. Even at a lower heat this chicken only takes 5-7 minutes per side. Make sure to use a good quality soy sauce with a lower sodium content. Kikomen's is too strong. With that in place, get ready to impress your guests!
So glad I found this recipe from The Girl Who Ate Everything on Pinterest! Labor Day grilling, I am ready for you!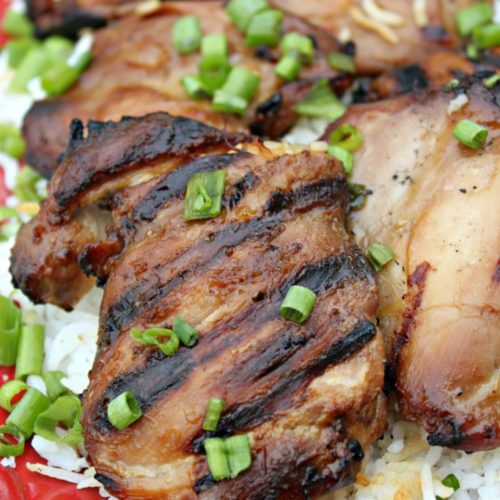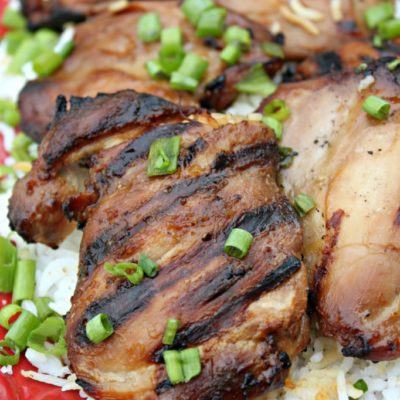 Grilled Hawaiian Chicken
Ingredients
3

pounds

of boneless skinless chicken thighs

2

cups

soy sauce

2

cups

water

1 1/2

cups

brown sugar

1

bunch of green onions

chopped (reserve some for garnish)

1/4

cup

of a white onion

chopped

1/2

teaspoon

minced garlic

1

teaspoon

of sesame oil

1

13.5 ounce can of coconut milk
Instructions
Trim the chicken, mix all remaining ingredients together and marinate the chicken for 8 hours or overnight.

Grill the chicken over low heat 5-7 minutes on each side.

Garnish with additional green onions.
Nutrition
This Pin Rocks!

Linked today with: Cornerstone Confessions, HomeStories A to Z, The Blackberry Vine, Carolyn's Homework, A Bowl Full of Lemons, Cupcakes and Crinoline, New Nostalgia, Sugar Bee Crafts, Mandy's Recipe Box, Inside BruCrew Life, BeBetsy,
Need to get your grill clean for the end of grilling season? Clean your grill the Magic Way! So easy, you won't believe it.