Hey all! It's Jessica again, from Fantabulosity! I couldn't wait this month, to share with you the Guest Room Wi-Fi decor that I created!
It never fails. Anytime we have someone staying with us, the poor things have to go out of their way and ask us, "What is the Wi-Fi," password here?"
Not that I'm bothered by them asking at ALL, but I knew it was time to give 'em what they needed, and take out the trouble of them having to ask us.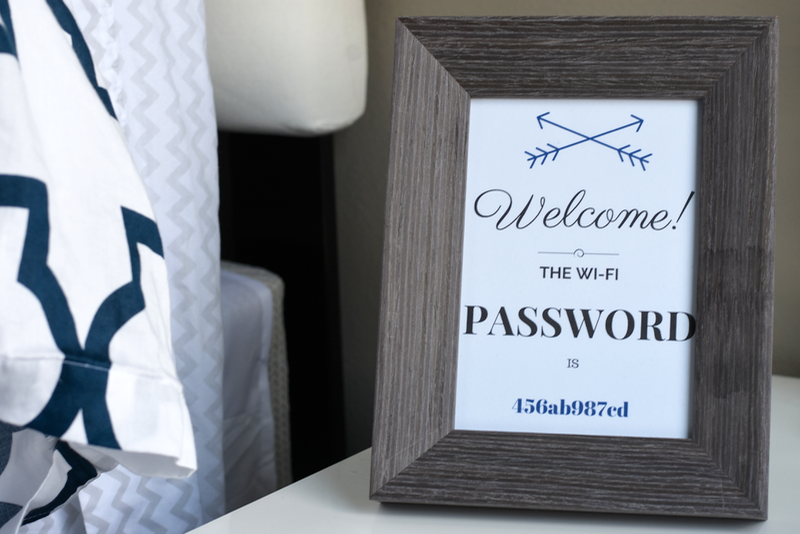 So, when I saw an idea of how someone else displayed their Wi-Fi password, I knew it was something that I needed to do, like…PRONTO. I originally found the idea on Pinterest, from Michelle, over at EleganceandEnchantment. Lucky you, she even GIVES you the download of her design, so you can edit your password in, and make it your own!
But, if you follow me over on Fantabulosity, you know I always seem to think I have to make "tweaks," to something… so I did. Although I love Michelle's design, I wanted a little bit of a "nautical/modern," theme to mine, to go with the rest of my guest room decor.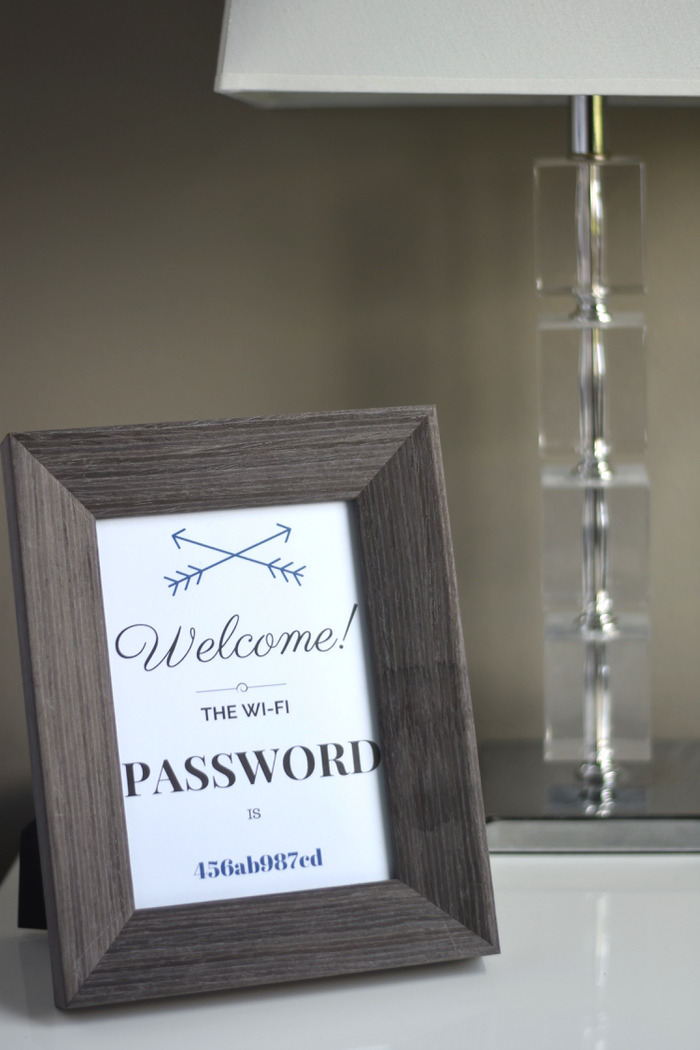 So where and how did I create mine? I created it over on Canva.com. Lucky lucky, they had super cute arrow images, that I was fond of, and just found a couple of fonts that I loved, and typed it all out. It seriously only took me 5 minutes. LOVE those types of DIY's!
Other Wi-Fi password printables that I have seen, are usually framed in an 8×10. For my guest room, I felt that size overpowered the room. My guests aren't there to just use the wi-fi, so I figured I'd let the other room decor stand out, rather than a big printable. 😉 I chose to print it, and frame it in a 5×10. I'm so glad that I did… it looks fabulous on my little night stand.
If you want to make your own, here's a closer look of what I put in mine!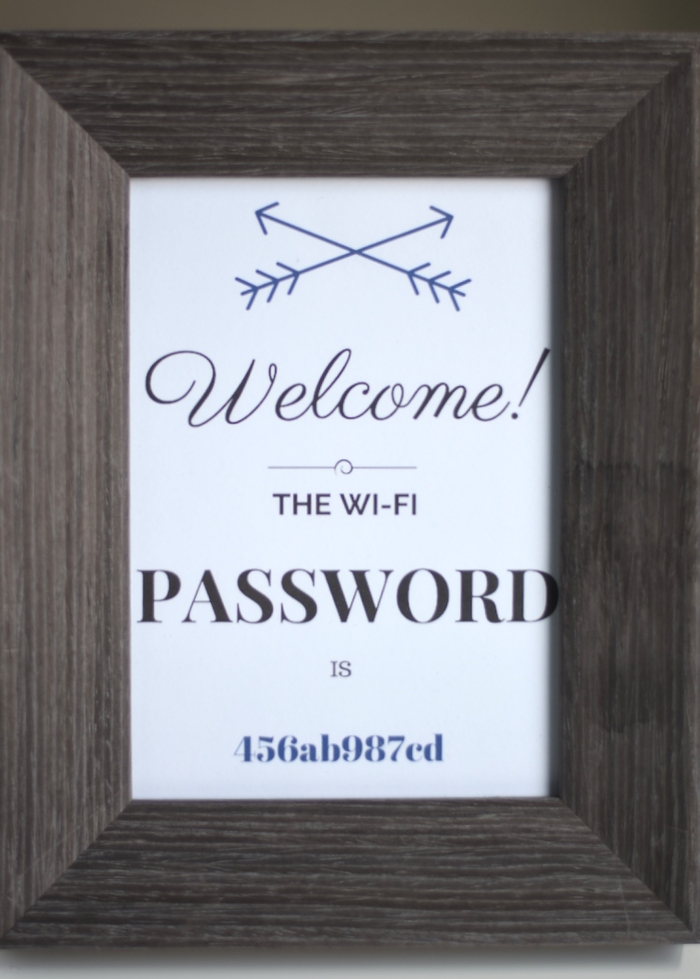 Again, I created mine on Canva.com, but if you just want a free printable go here. Elegance and Enchantment has a cute design, but it won't be the same size as mine unless you print it smaller!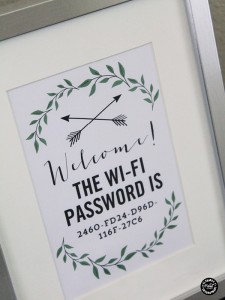 Have fun creating!!!
Once again, I can't thank the ladies here at MFP, for allowing me to hop over and share something with you all!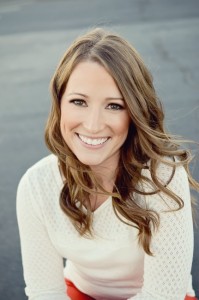 I hope you'll hop on over to Fantabulosity to find more DIY projects, party ideas, fashion updates, and parenting mistakes that I create…. or give me a "follow" on Pinterest, Facebook, or Instagram, where I share a little more "behind the scenes" of Fantabulosity.
SOME OF MY MOST POPULAR RECIPES ARE:
Woodland Friends First Birthday Party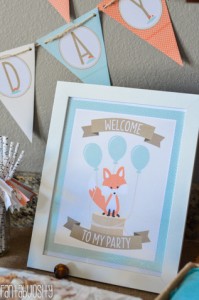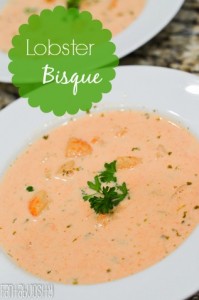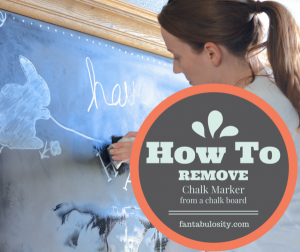 This awesome post has been shared with Tatertots and Jello and Whipperberry