Christmas is a magical time of year! Stories of flying reindeer and Santa coming down the chimney abound. Children dream of sugar plum fairies and dancing nutcrackers. Bright lights decorate houses and silver bell jingles fill the air. Snow covers the ground. Hot cocoa, candy canes, and fudge are sitting out waiting to be eaten. And day by day, the pile of presents under the tree grows. Yes, it truly is magical. But – it's certainly not the only magical thing there is. If the word "magic" immediately brings to your mind broomsticks, wizards, and wands, then you know what I'm talking about! Harry Potter! Combine it with Christmas and POOF! You have the most magical Christmas ever! For anyone who loves a HP fan, check out these 21 Essential Gifts for Harry Potter Fans!
1. Harry Potter Triwizard Cup Lamp– You can just feel the power emanating from this replica lamp!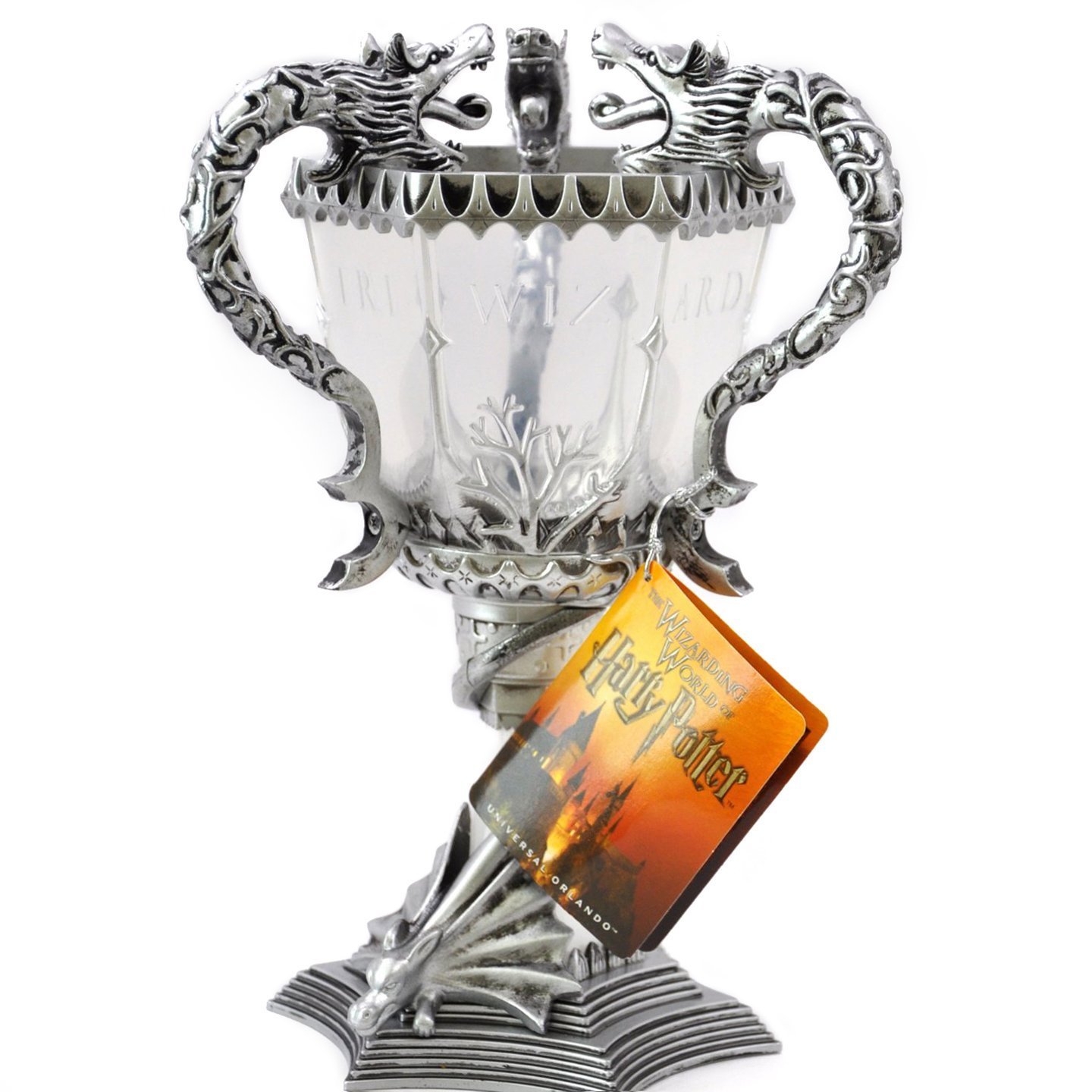 2. Quidditch Uniform Robe– Your Harry Potter fan will never take this quidditch robe off once they get it! In fact, you should probably plan on your child wearing this to the store, the play ground, school…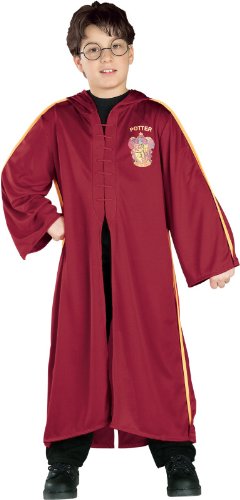 3. Marauder's Map Mug– This mug is truly magical! Once a hot beverage is added, the black mug transforms to reveal the Marauder's Map!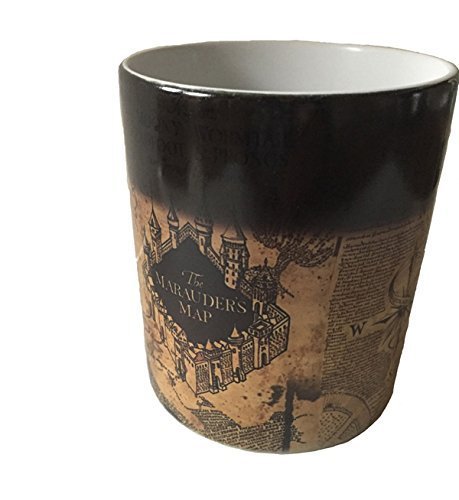 4. Fantastic Beasts Newts Scarf– Keep your HP fan warm with this scarf from the new movie Fantastic Beasts and Where to Find Them!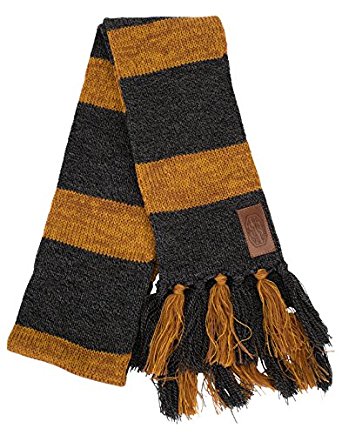 5. Snuggle the Muggle Fleece PJs– How awesome are these?! I don't think I would ever take these off…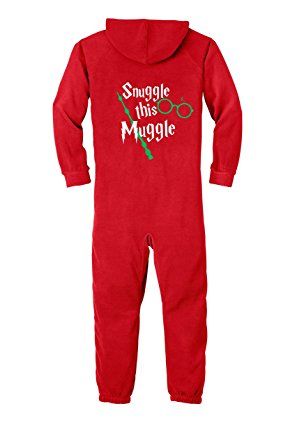 6. Coloring Book– From what I've heard, coloring can be very therapeutic.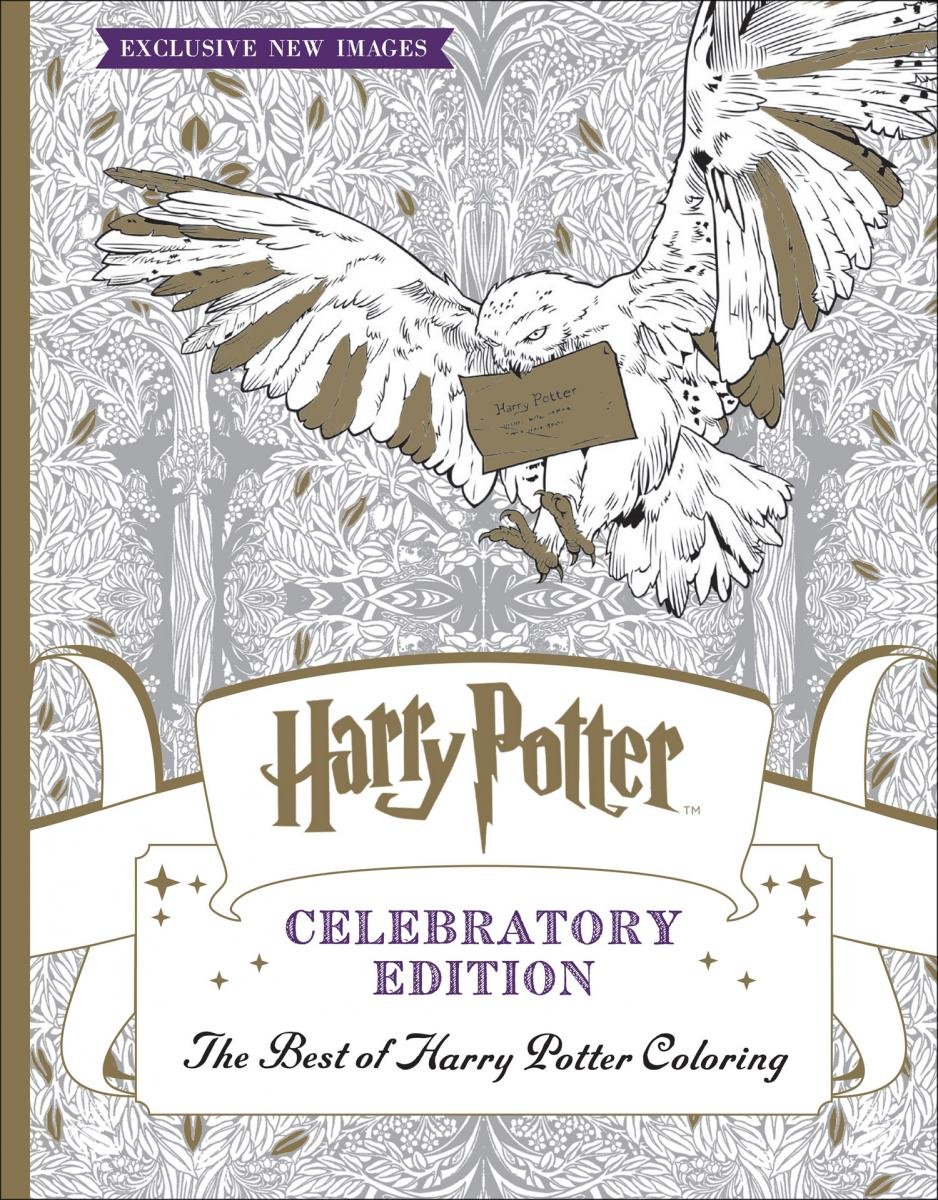 7. Harry Potter Crest Bookmarks– The perfect companions to your Harry Potter book collection!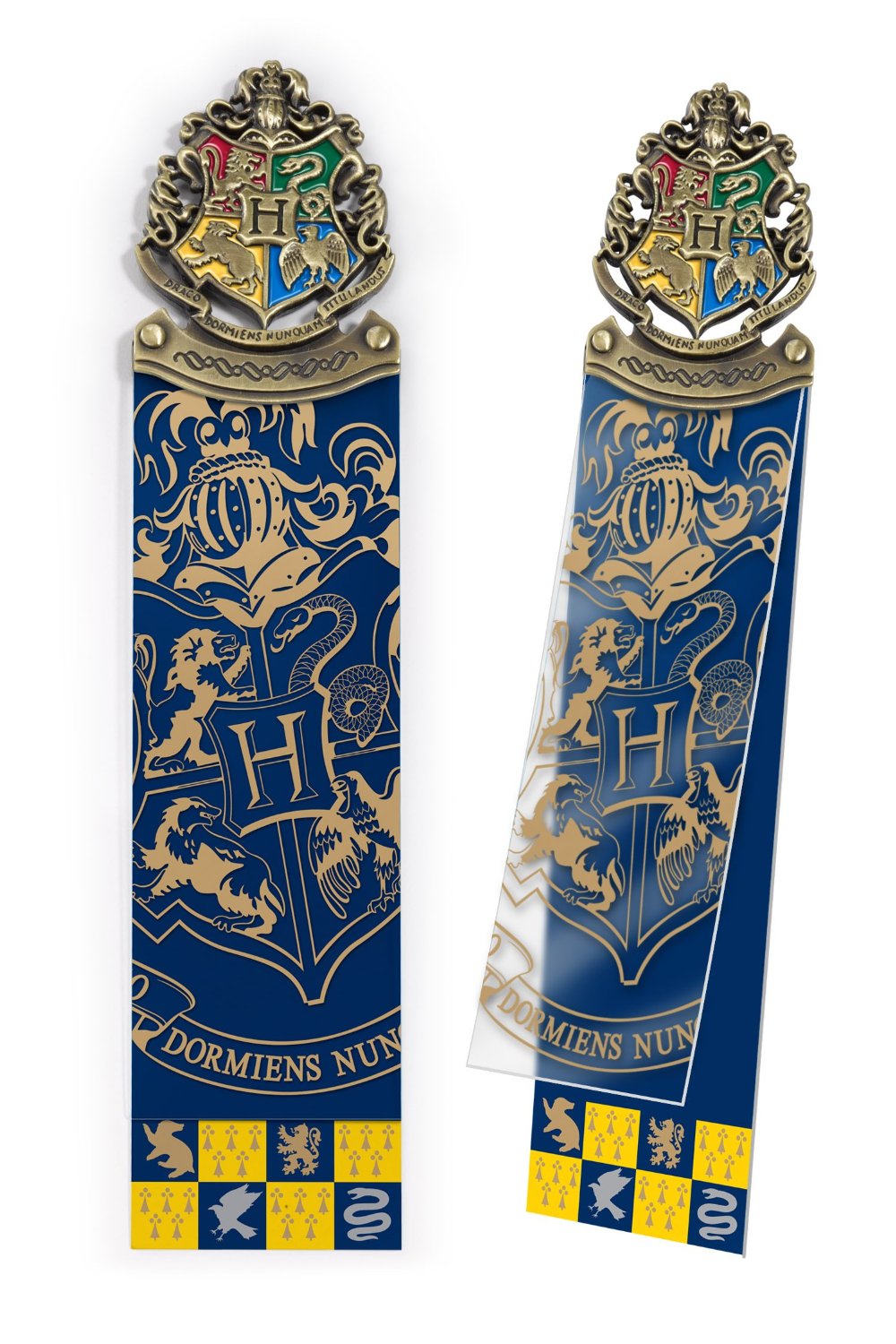 8. Quidditch Set 2 Sided Shaped Puzzle– If you need some peace and quiet in your house, try out this puzzle as a gift!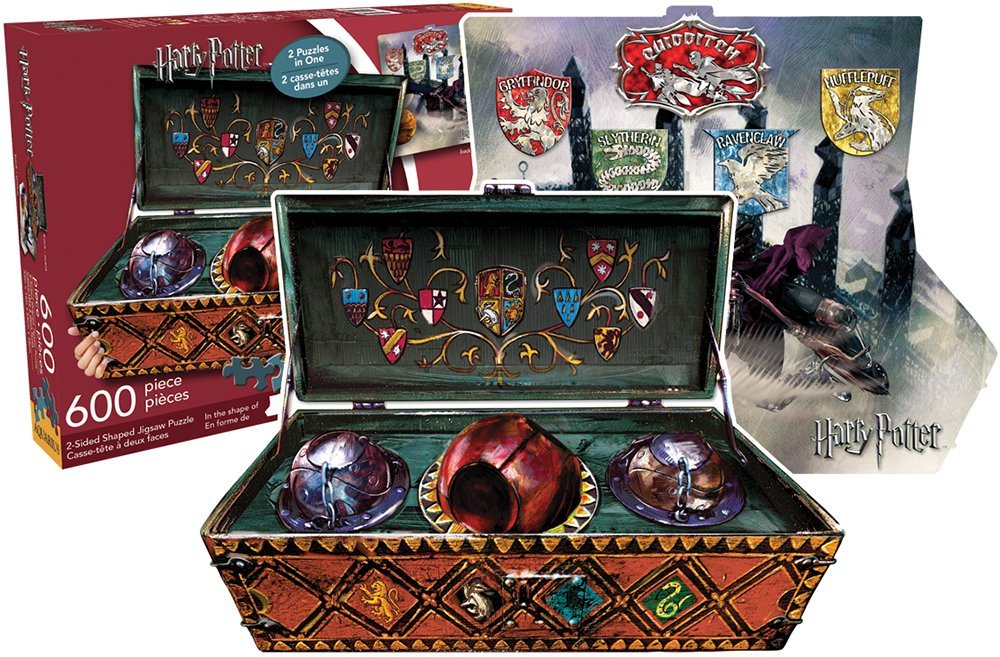 9. Wizard Chess Set– This game will make any Harry Potter fan feel like they're really a wizard!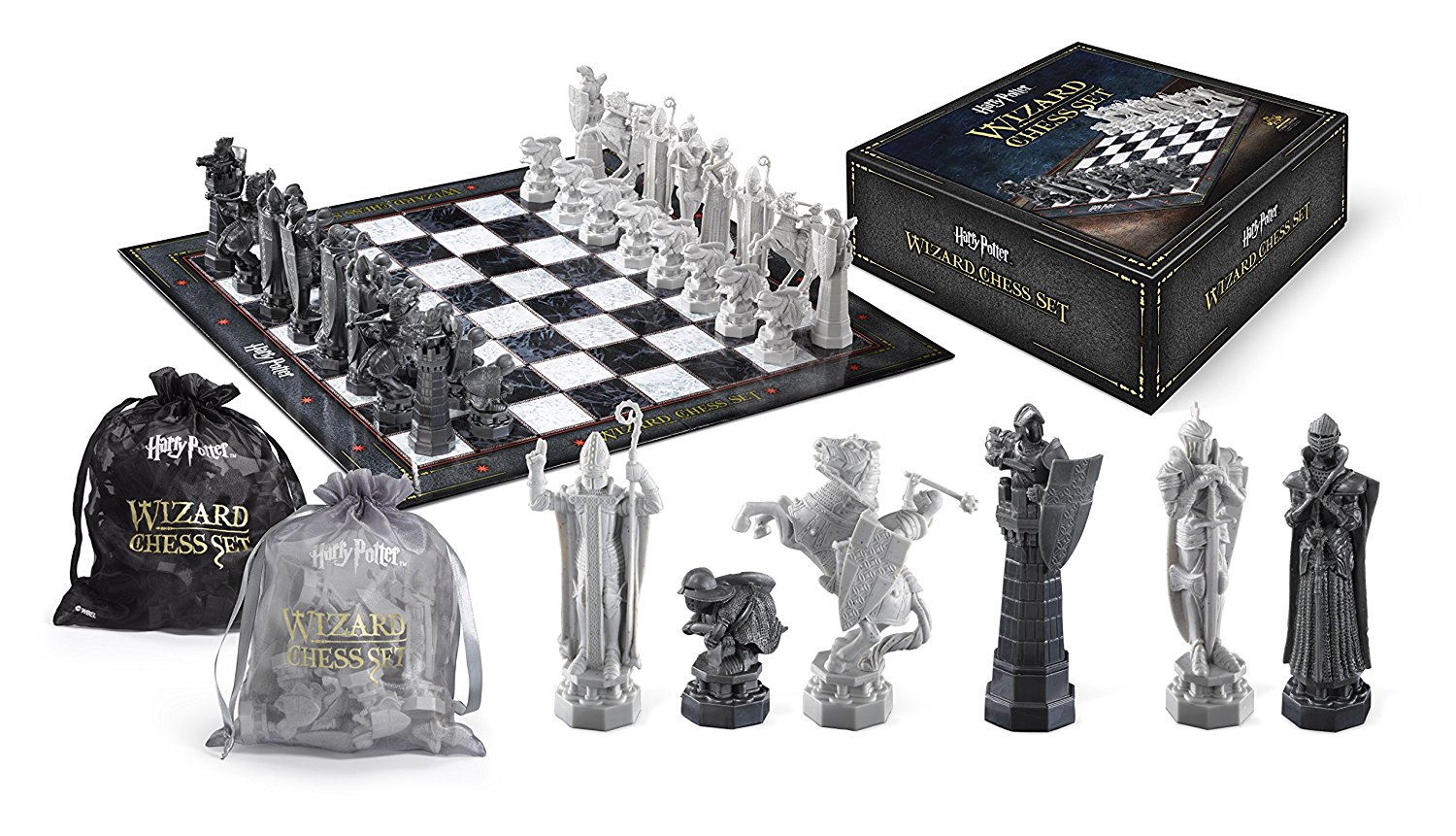 10. Elastic Hair Bands– How cute are these!?!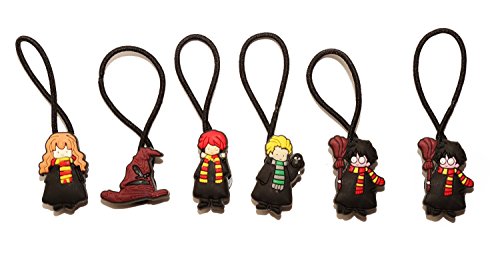 11. Glasses Lightning Bolt Sweater– Perfectly geeky-chic!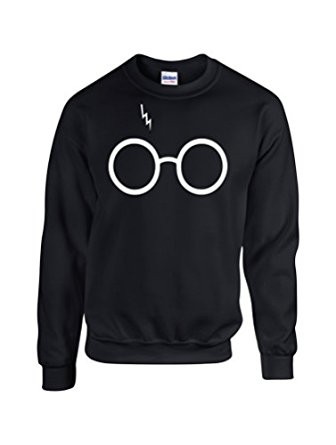 12. Harry Potter Hogwarts Battle Game– From what I can tell, this game gets pretty intense!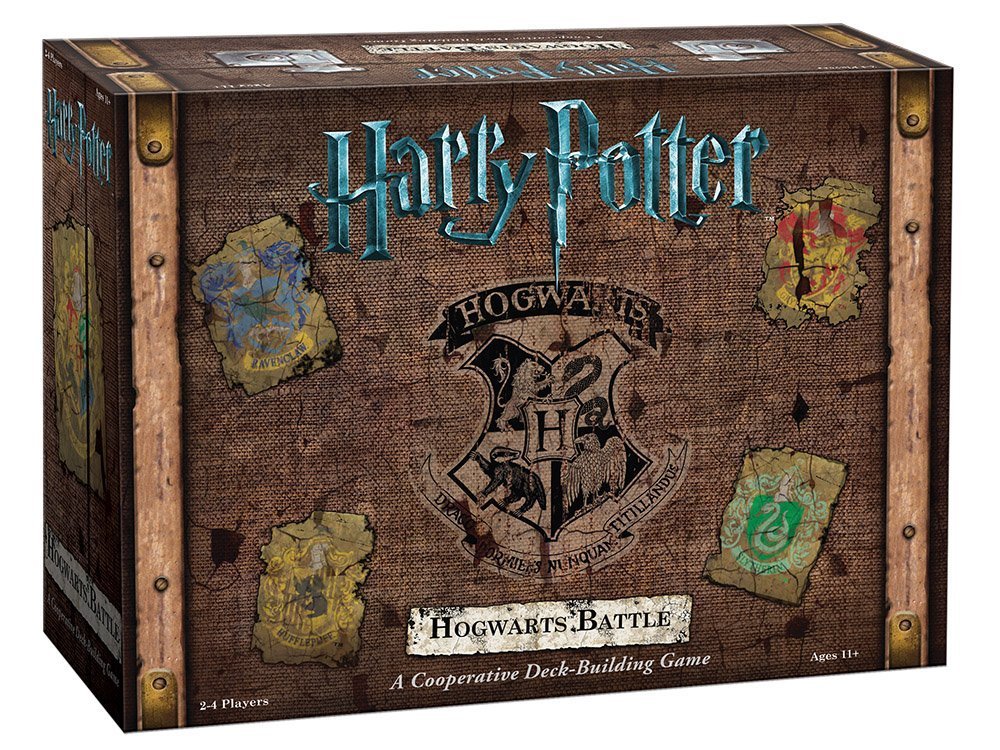 13. House Watches– What better way to tell time?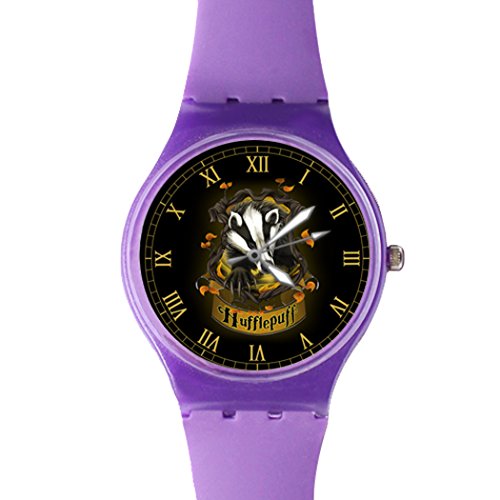 14. Harry Potter Element Earrings– These fun designs will look great in your loved one's ears!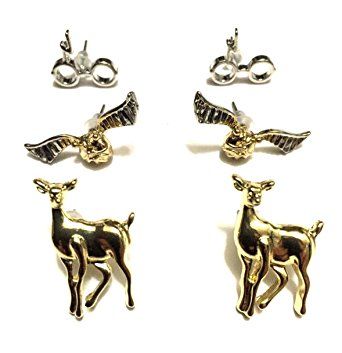 15. Fantastic Beasts Calendar– Make your HP fan's year magical with this Fantastic Beasts calendar!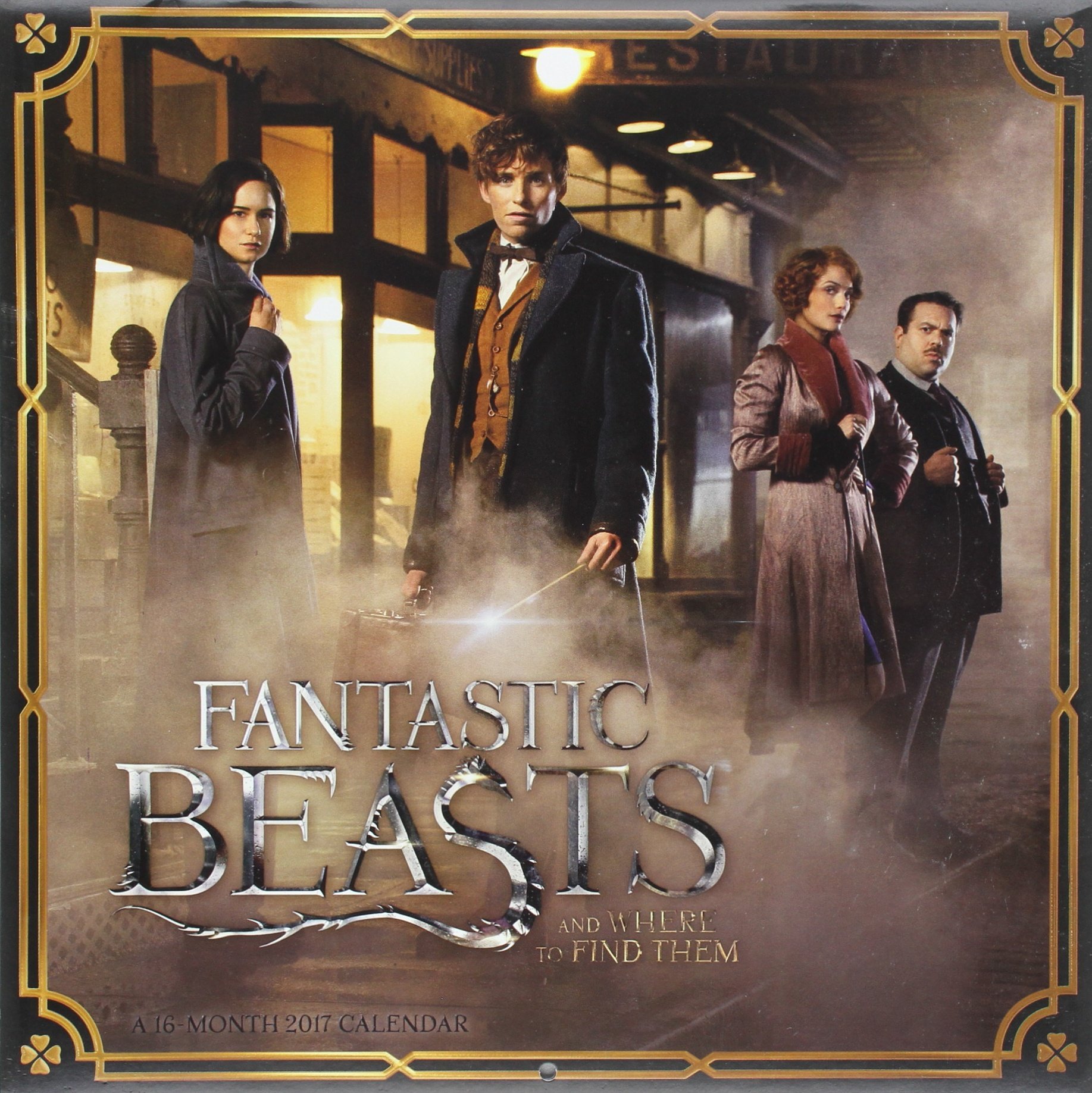 16. Deathly Hallows Bracelet– Any Harry Potter fan would recognize this symbol from a mile away!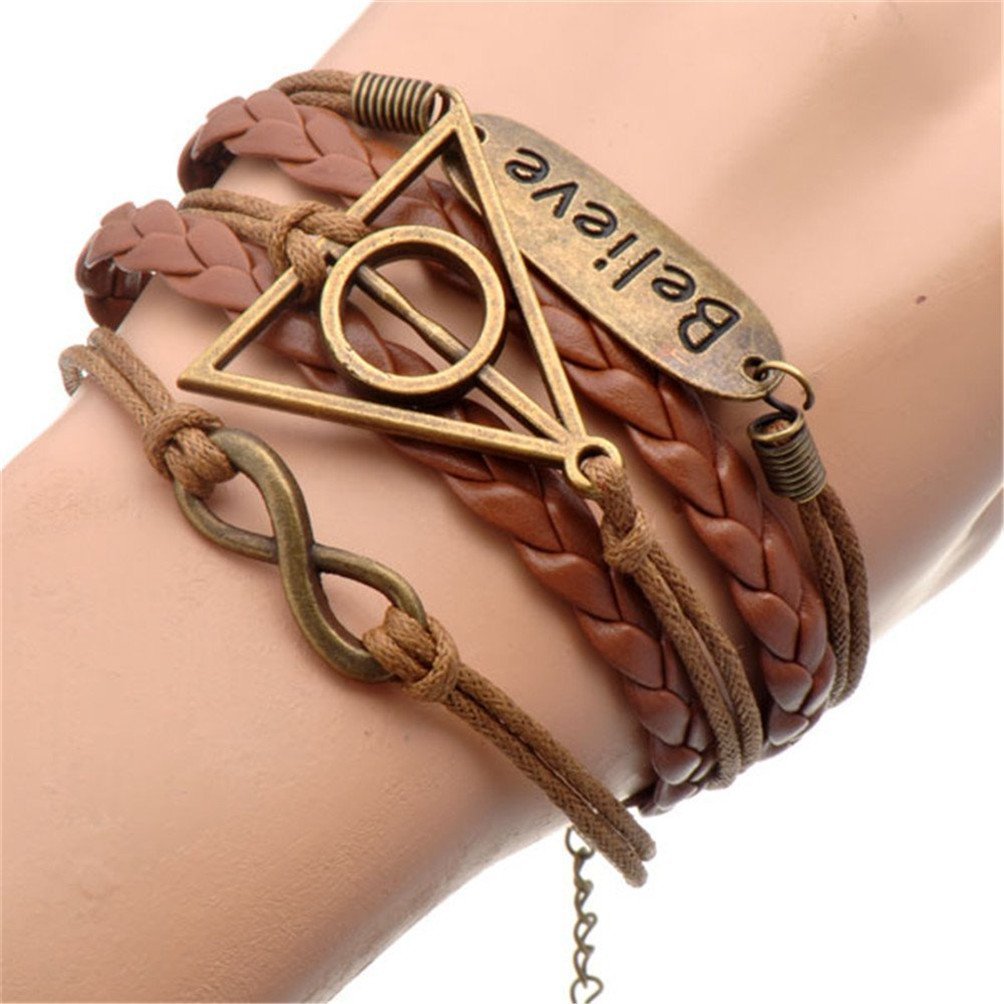 17. "Run Like You're Late for Platform 9 3/4" T-shirt– For those with a sense of humor and a love for quirky t-shirts!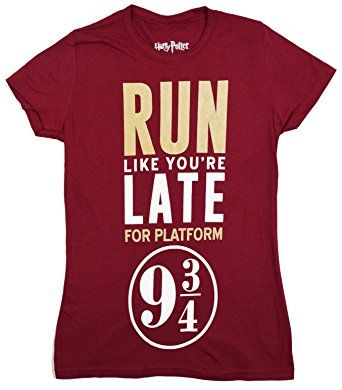 18. Daily Profit Newspaper Backpack– If I sat behind someone with this backpack at school, I would probably spend all class just reading it.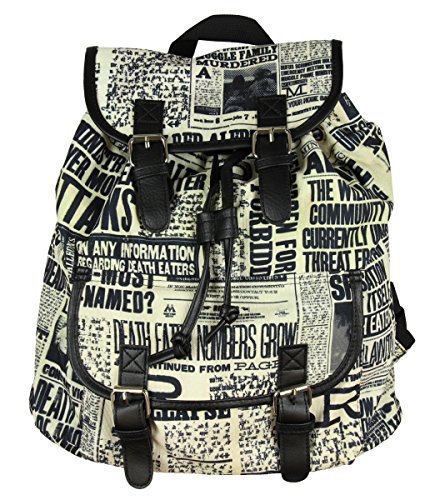 19. Wall Vinyl Decal– This could be cute in a play room or nursery!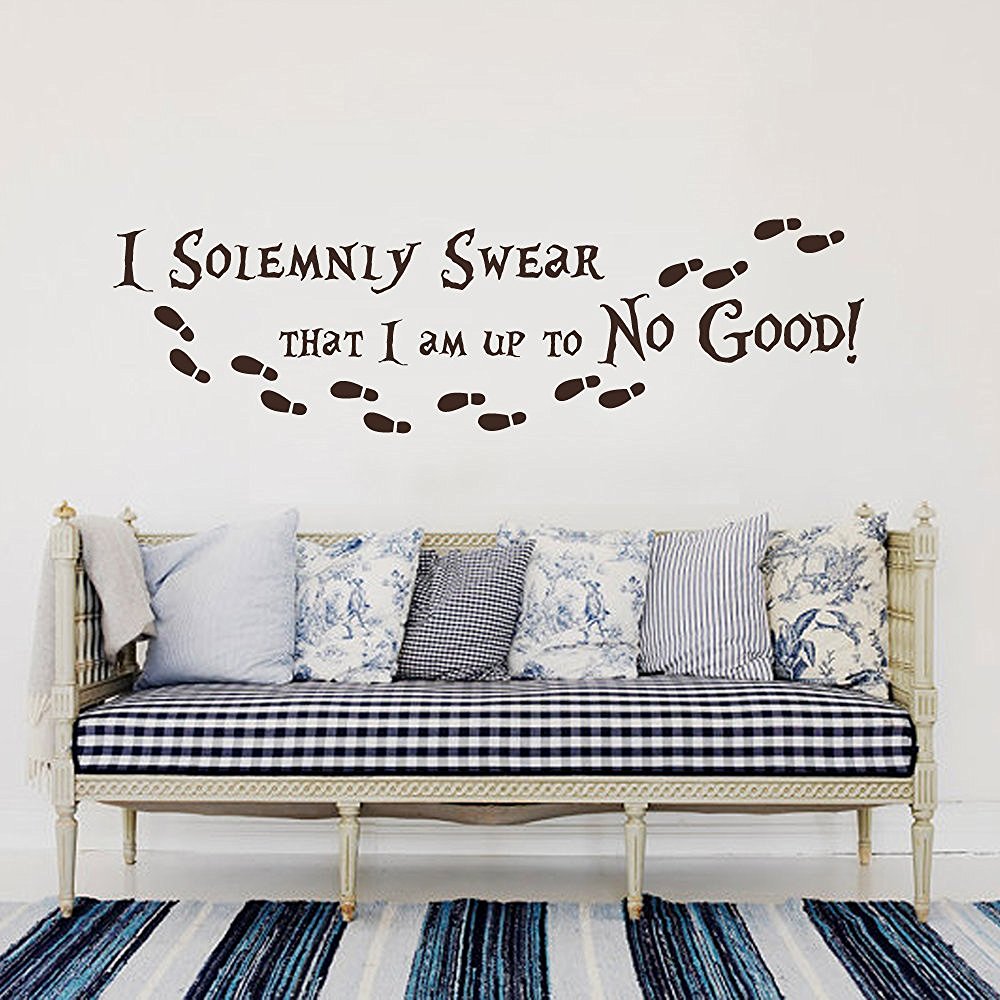 20. Hogwarts Wall Canvas– Now your loved one can drift off to sleep looking at this beautiful canvas, dreaming of Hogwarts!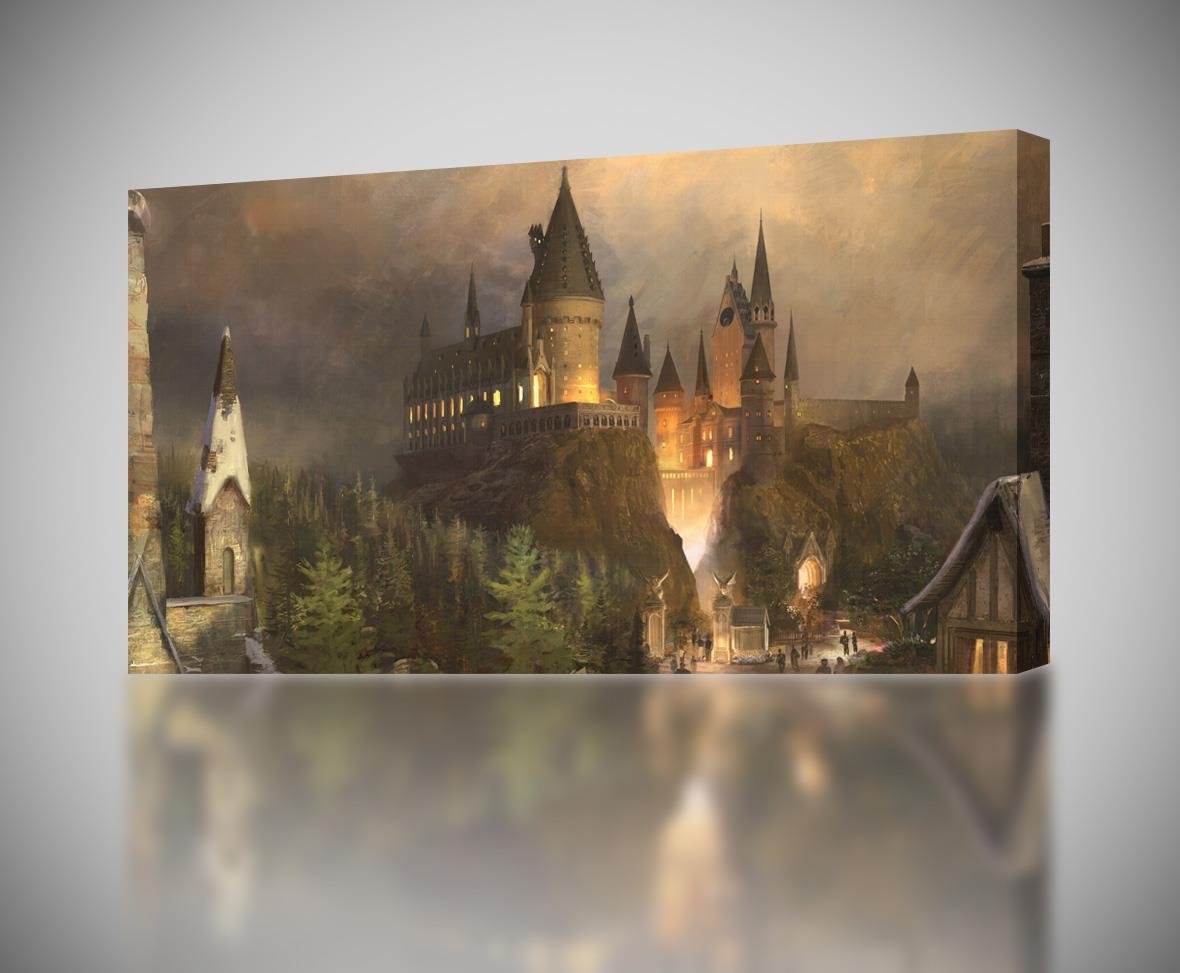 21. "Always" Throw Pillow– The most romantic line in the whole series! *silently cries to self*