I don't consider myself an angry person. I personally have gone through life threatening illnesses which one does not go through without changing their perspective on life. These experiences have helped me to realize what is truly important and to let go of those "little things" that we all experience and although may be irritating, they no longer upset me. I do not want to waste my time in life being angry over little things. But having to mother my mother makes me angry.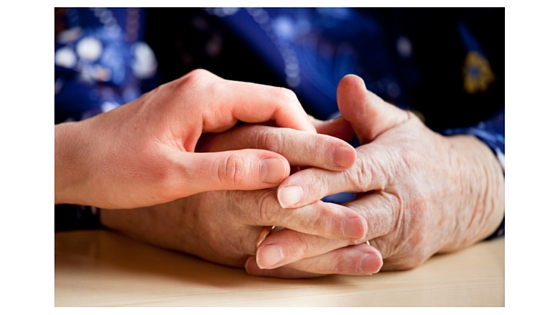 My mother has either dementia or Alzheimer's. Her doctors have not been able to pin point exactly which of these ugly diseases that she has and really, I don't care about the official name that is stripping away at my mom, which is one of the many things that I'm angry about. I am angry that I'm slowly losing my mother.
I am also angry because she feels dumb.
My mother can no longer make herself something to eat. The other day she wanted a simple peanut butter and jelly sandwich. She correctly put some peanut butter on one side of a piece of bread and correctly put jam on the other. However, when she assembled her sandwich, instead of placing the two pieces of bread together with the peanut butter and jelly touching, she placed the jellied bread on top of the peanut buttered bread with the jelly exposed on the top.
When I went to help her and explain why I needed to re-arrange her sandwich, she exclaimed,
Dumb.
Dumb! Dumb! Dumb! I am so dumb!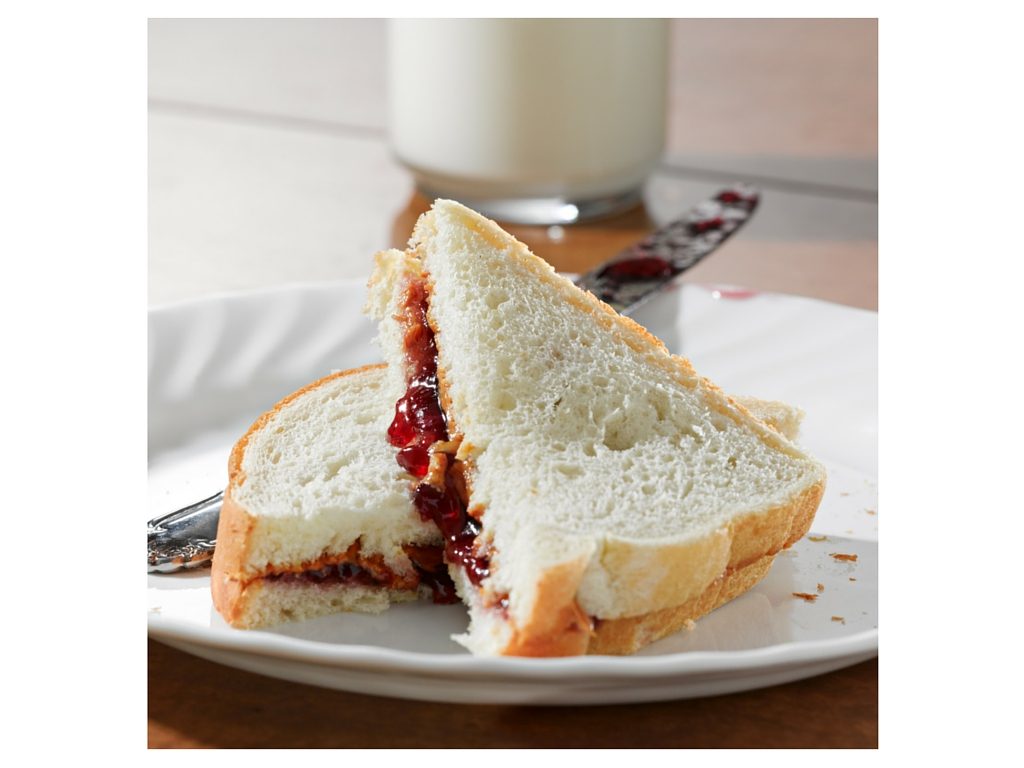 This is only a small sampling about the things that she can no longer do without assistance.
She can no longer brush her teeth without help. We do this together every morning and every night.
She has forgotten how to turn the tv on.
She can no longer write.
Anything.
Not even her own name.
And she knows it.
And she feels dumb.
I could go on and on about her accomplishments and why I have looked up to her for years because my mother is not dumb. So having her feel so dumb?
That makes me angry.
I'm angry at how much of herself she has lost
People are the sum total from all of their experiences in life. Along with these experiences, it's also a persons likes and dislikes that makes them who they are and this is a part that is also slipping away from my mom.
While she can remember some experiences, she is forgetting the things that she has loved during her life and and I find myself struggling with that.
Recently my mother and I have been on two road trips together. It was a great time to be out of the house, (my mom lives with my husband and me), to have a change of scenery and to have some quality one-on-one time with her.
Now when on the road, McDonald's is never my first choice of fast food but we went there on both of our trips. Why? Because I know there's something they serve that my mother loves.
Even though she doesn't remember.
A Filet-O-Fish sandwich.
When she took her first bite of one on this trip, she remarked "Wow. These are so good! I don't think I've ever had one of these before. Are they new?"
I can't even begin to count how many Filet-O-Fish sandwiches I've seen my mother eat in my lifetime. She loves them. I mean, really LOVES them.
So I will continue to take her to McDonald's and we will eat a Filet-O-Fish sandwich together. Because even though she may not remember, I remember. I remember that she also loves chocolate covered cherries, Neil Diamond, Campbell's Tomato Soup, Seven Brides for Seven Brothers and she LOVES to watch tennis, golf and baseball. I want to remember her likes and dislikes because it makes me feel like I am spending time with the mother that I know and love.
I'm angry that she feels scared.
While we were visiting our family in Phoenix, my mom came to me and told me she was scared. Sometimes when she gets scared, she shakes uncontrollably and often times that escalates into a full blown panic attack. She was scared to go to bed and said that she didn't sleep well at all the night before.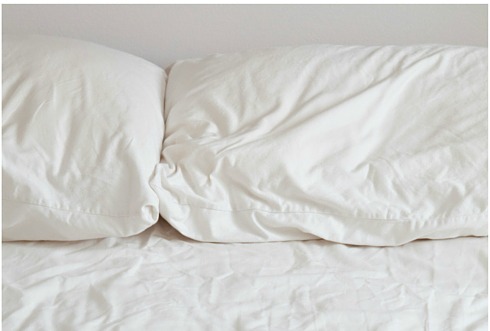 At first she couldn't verbalize why she was afraid but I finally figured out that she was feeling scared because she couldn't remember how to pull the covers down and crawl into bed. So the night before, she slept on top of all the covers. No wonder why she didn't sleep well. She asked me if I could help her into bed and the next night she slept much better.
Being fearful and feeling scared is an awful, awful feeling and I hate that she feels this way. I know that when I am scared, my heart races and I have had experiences where I have been in utter terror. I know that when she is confused that she feels this same way and it is heartbreaking to watch. Sometimes I will put my arms around her so that hopefully she can feel of my strength and peace and that it might calm her fears.
Just this morning she confided to me that her cell phone scares her. When I pressed her to tell me why, it was because she can't figure out how to use it and that increases her anxiety.
I'm angry at myself.
I could go on and on about other things about this disease that makes me angry. Don't even get me started at the anger I feel at myself when I give in to some irritation with her and I am less than patient.
My mother certainly didn't ask for this to happen to her and it's not her choice to have to be dependent on others for her every need. In fact, I know she hates asking for help and it angers me when I don't give her the respect she deserves. The little irritation that I feel is way less than what she is going through. So much anger on so many levels.
At the end of writing this post, it is now late at night and it's time to help my mother.
Mom? It's time to brush your teeth. C'mon, let's get you taken care of.
What? Yes, I will help you into bed tonight.
My anger, for now, is gone.
Sadness fills its place.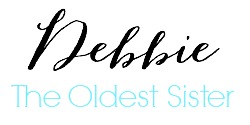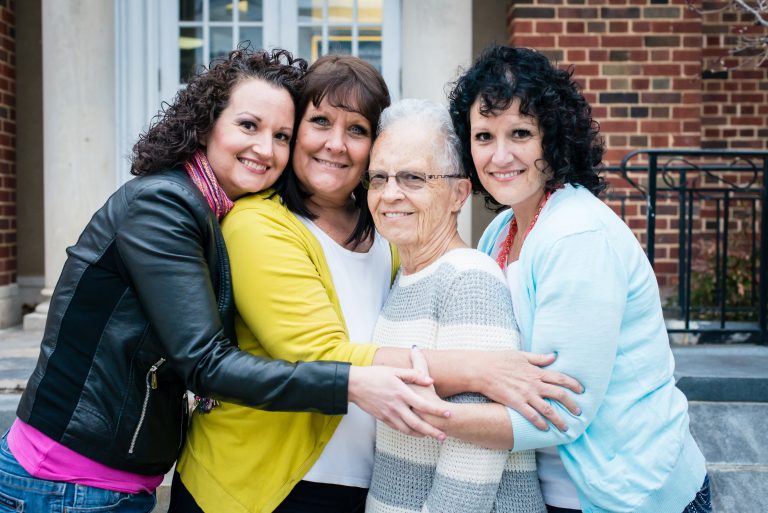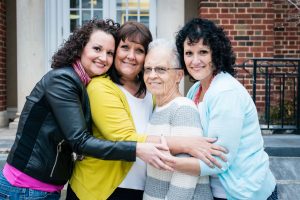 Sherri, Debbie, Mom and Tracy