I love chocolate in almost any form! So using a "Hot Chocolate Dipper" that will add more chocolate to my hot cocoa sounds great to me! Another reason I like these "dippers" is they are gluten free. Thanks to you Brandy from The Moody Fashionista for her tutorial on how to make these.
The holidays can be especially difficult for those who are gluten free.
Sometimes you feel like you are always missing out on the good stuff.
It's so great to find a goodie like this that we can enjoy.
OK, let's make some of these bad boys! Start by melting your chocolate.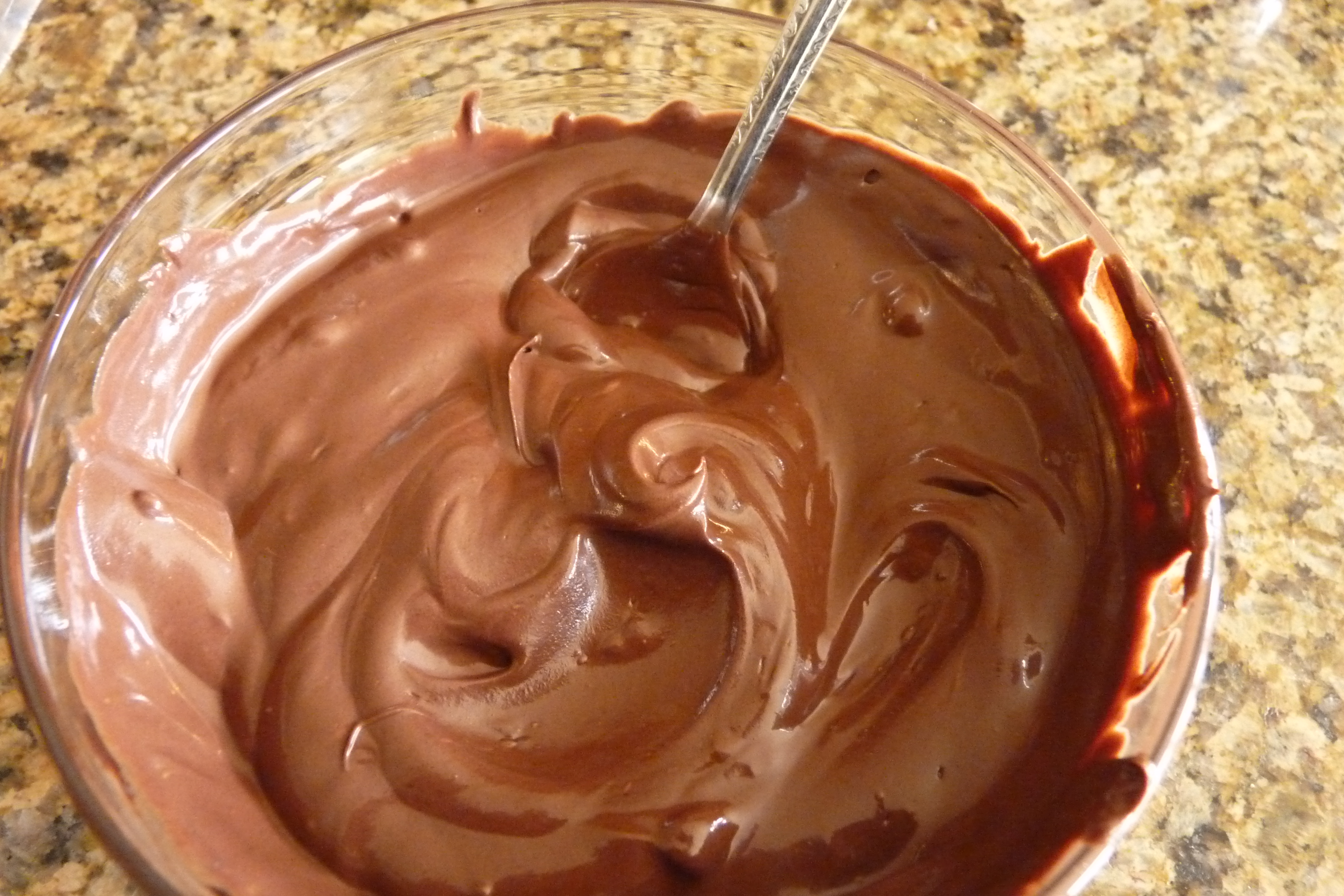 Take your peppermint sticks and push them into your Marshmallows.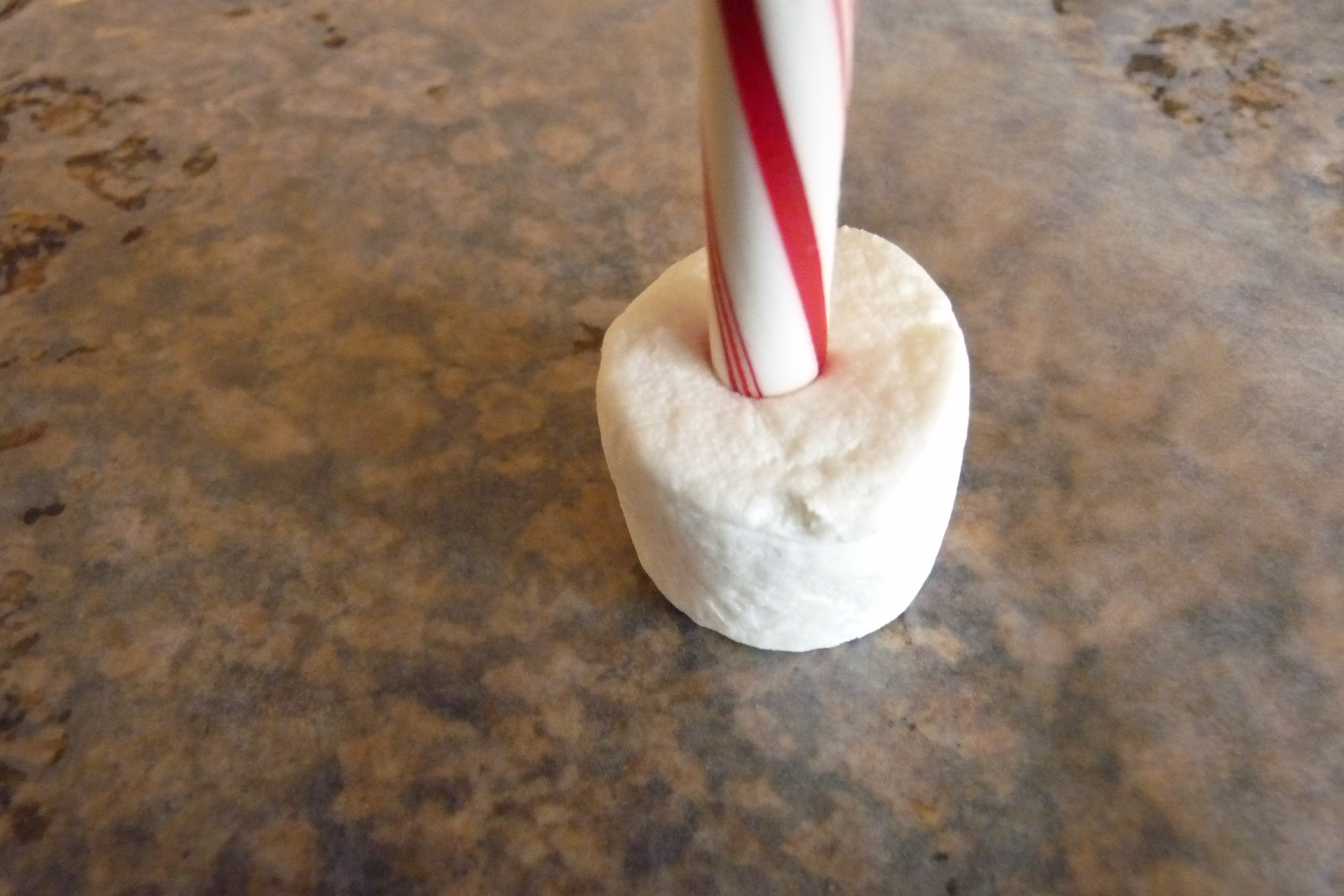 Dip your Marshmallow into the melted chocolate and tap off any excess.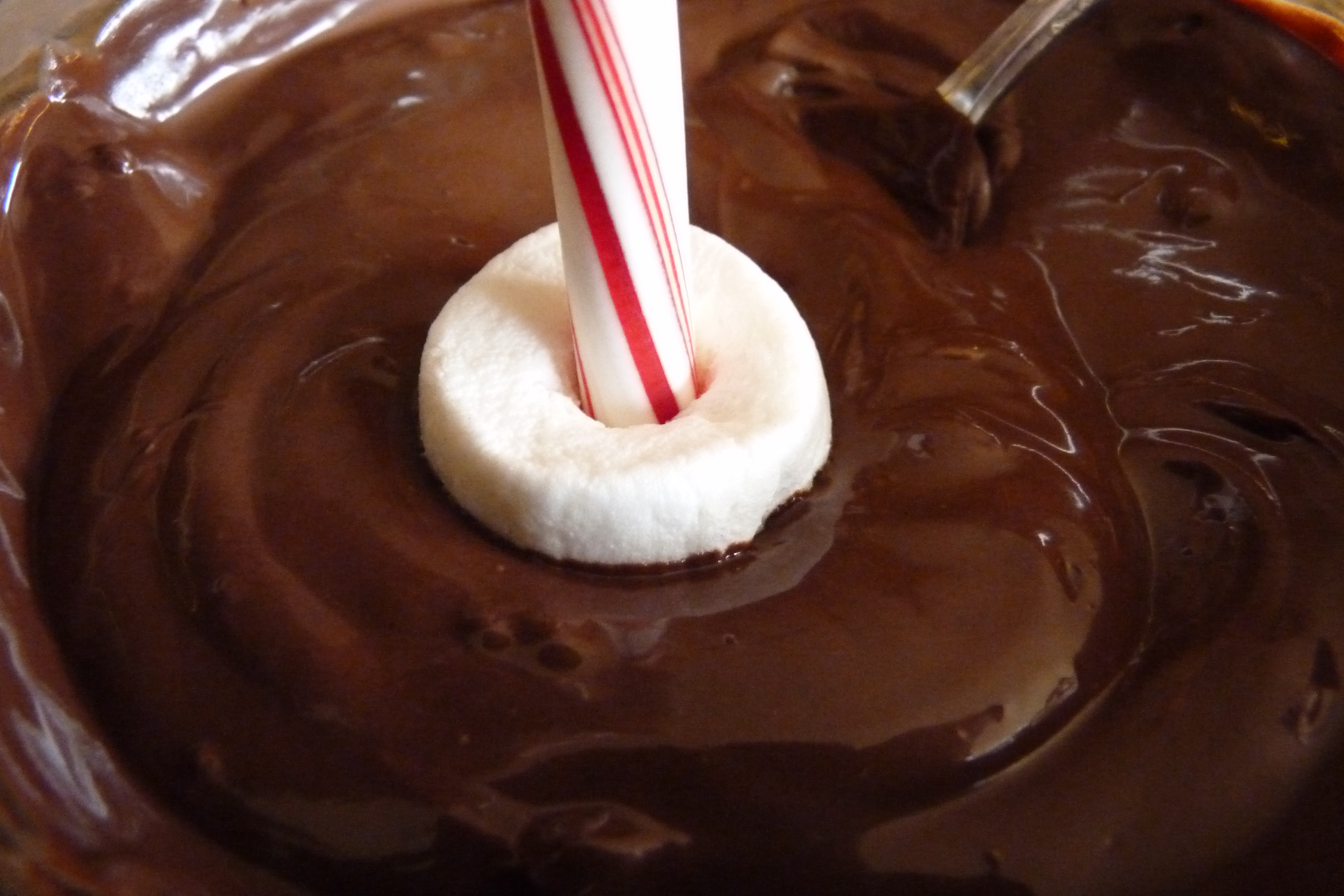 Add your sprinkles and set them on wax paper to set.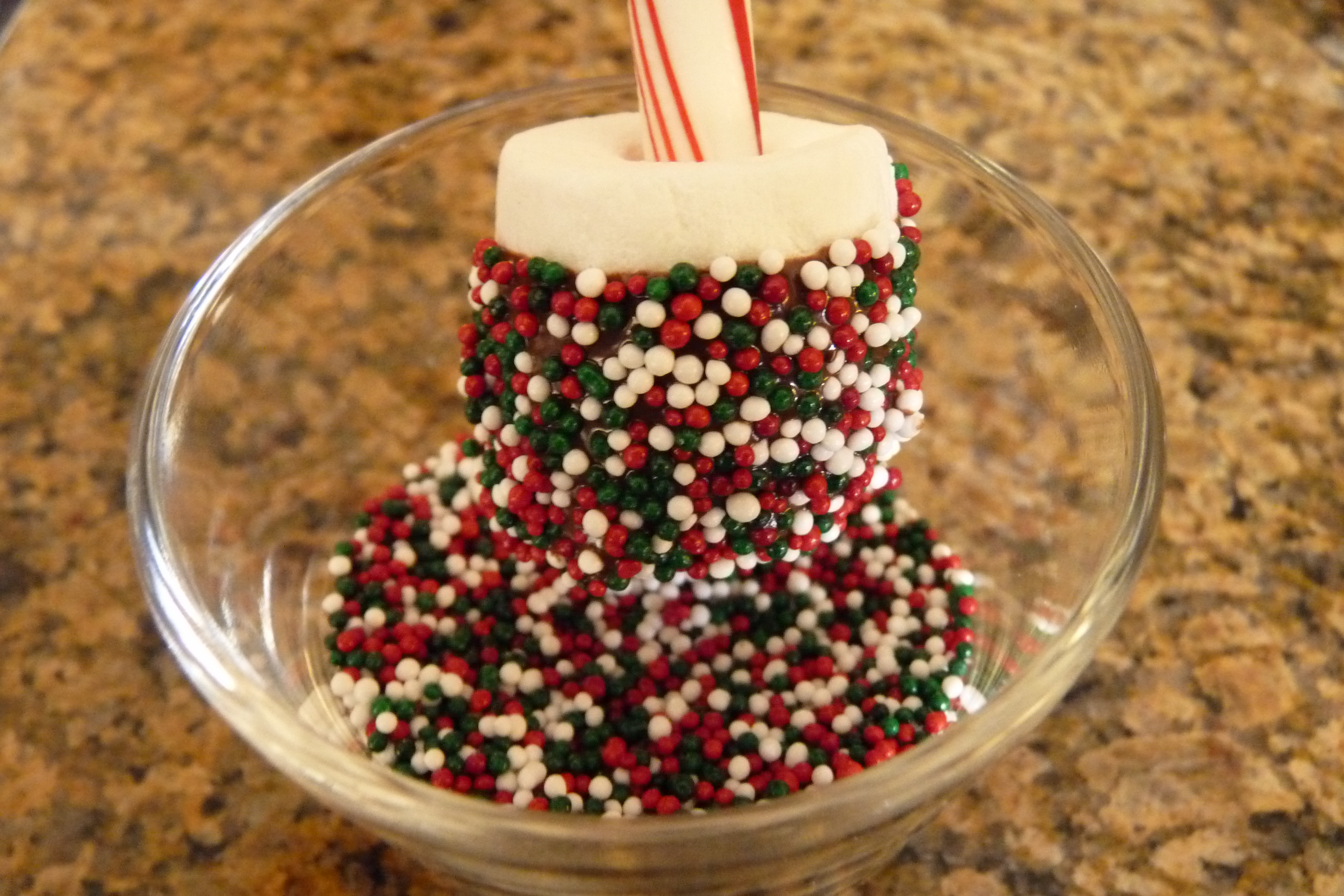 That's it! Now all you have to do is decide how to wrap them up to give away to friends!
Ingredients
Marshmallows $.99
Candy Cane Sticks $.99
Small Bag of Chocolate Chips $1.99
Variety of Sprinkles $2.99
Total cost – $7 to make one dozen, and you will have left over Marshmallows and sprinkles to make extra.
I feel a real sense of responsibility to give accurate details on the result of each pin we try. So of course I had to make myself a cup of cocoa and try one of my "dippers" out. Once again I gotta tell ya…..
This Pin ROCKS!
We are happy to link with: Home Stories A to Z – Reasons To Skip The Housework – The Blackberry Vine – Carolyn's Homework – Funky Polkadot Giraffe – Two Kids Cooking & More – A Stroll Thru Life