We are thrilled to have Carole from My Kitchen Escapades back with us posting about her homemade Hot Chocolate Mix!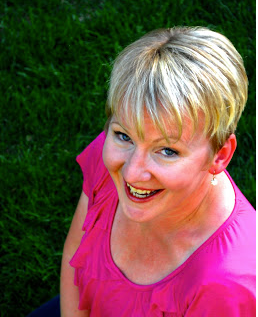 After our first big snow storm last week, my house looked like a winter clothing store exploded inside my house. Seriously. Boots, gloves, hats, snow pants, coats and various winter paraphernalia were scattered through every room of my house. My half dozen kids were desperately scrounging around for winter gear that would fit their growing bodies and discarding the ones that didn't fit all around the house.
You would be shocked if I told you the amount of money we spend every year on snow pants alone. No matter how expensive or well built, my kids can tear open a knee or seam better than any kid out there. Don't even get me started on the number of lost gloves left on playgrounds, school buses, or buried somewhere deep in a snow fort.
After my kiddos came in from their snow adventures, their first words were "Can we have some hot chocolate?" What kind of Mom would I be if I didn't comply? When I was a kid, there was nothing better than coming inside after sledding all afternoon to a steaming cup of hot chocolate. I can even remember the specific mugs my Mom would use.
This recipe is the exact mix my Mom used when I was a kid and to this day, it is still my favorite. Probably because of all those great memories tied to the taste. These flavors meant my Mom loved me and was thinking about me. Isn't that the best!
Hot Chocolate Mix
(makes enough for 24 cups)
3 C powdered milk
3/4 C powdered creamer
1 1/2 C powdered sugar
1/2 tsp salt
1/2 C unsweetened cocoa powder
1. Whisk together all the ingredients and store in an airtight container.
2. To serve, mix a 1/4 C of the mix with 8-10 ounces of hot water, depending on how rich you like your hot cocoa.