Why didn't I think of that? Do you ever ask yourself that? I like the acronym KISS. Keep it simple silly (I have heard it said stupid, but let's not go there!) I love finding simple solutions to make running a household easier. This is one I found on Pinterest that we have been using for months now and we love it. The pin had no link to a website, so I can't give credit, sorry. The idea is so simple. Totally great!
Before we used to store the accessories to the Kitchen Aid in the bowl. Sometimes they would tumble out and get lost in the mess of the cupboard and we would have to go fishing for it. This took less than a minute to set up. Just pull the sticker off the Command Hook and press to the wall of your cupboard. I don't like things on the door of the cupboard because then they swing every time you open or close it. It is much better on an inner wall. Even the kids remarked how much nicer this is. What do you use Command Hooks for at your house?
This Pin Definitely Rocks!
Don't forget to try some of our other "Why didn't I think of that?" tips, like Super, Simple Shower and Tub Cleaner. It has been shared over 7.5 THOUSAND times on Hometalk.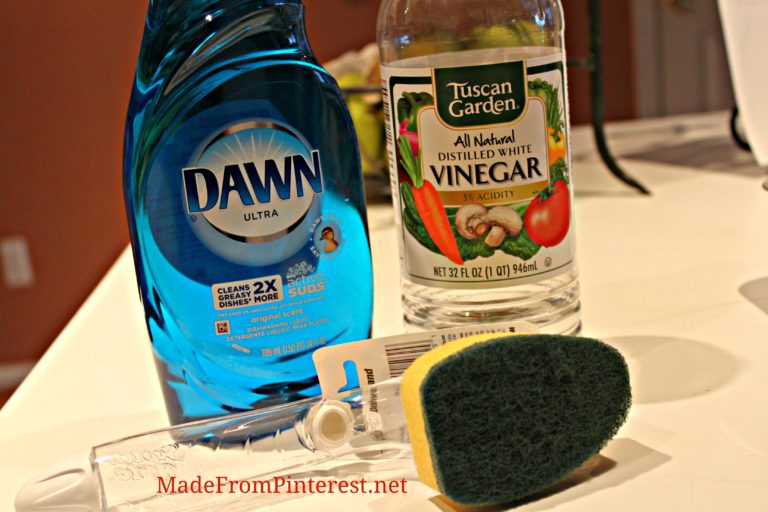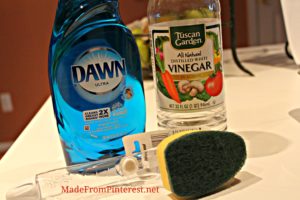 Sites we are linked with today: Chocolate, Chocolate and More, What's Cooking, Love?, The Shabby Creek Cottage, Mom on Timeout