Yesterday–September 23rd–was officially the first day of Autumn. It's Fall, ya'll! You might already be experiencing a chill in the air or even seeing a colored leaf here or there, or you might live somewhere that still feels like summer. But no matter! According to the calendar, you are free to begin decorating with pumpkins, gourds, and leaves.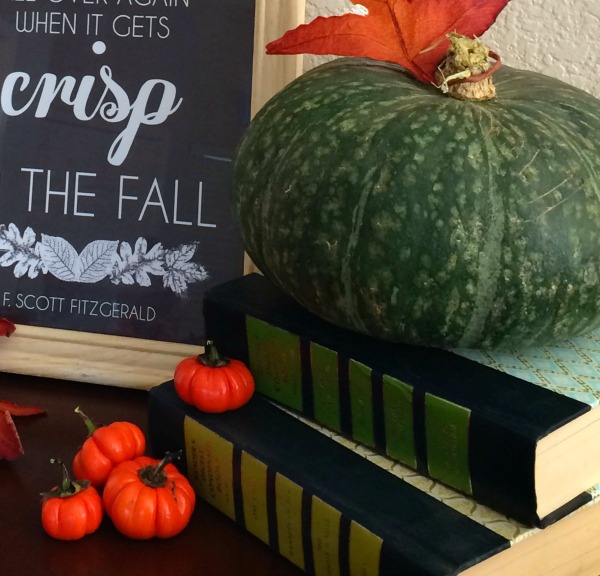 There's just something about the change in the weather to cooler temperatures and the sound of leaves crunching underfoot that makes me take a step back and look at the world around me with fresh eyes. I think that's why I love this quote from F. Scott Fitzergerald's The Great Gatsby so much:
"Life starts all over again when it gets crisp in the fall."
I thought it was the perfect sentiment to share alongside a fall vignette. So….we turned it into a printable that is perfectly sized for an 8×10 frame!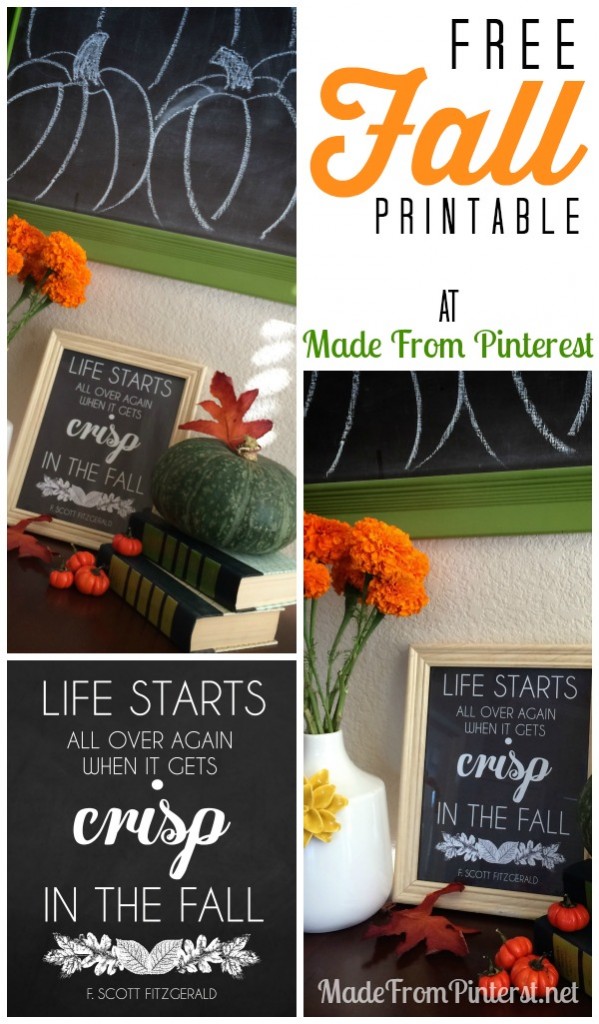 I had fun finding some touches of fall to put around my framed quote. I shopped my house and one of my favorite grocery stores to put together this little Autumn display.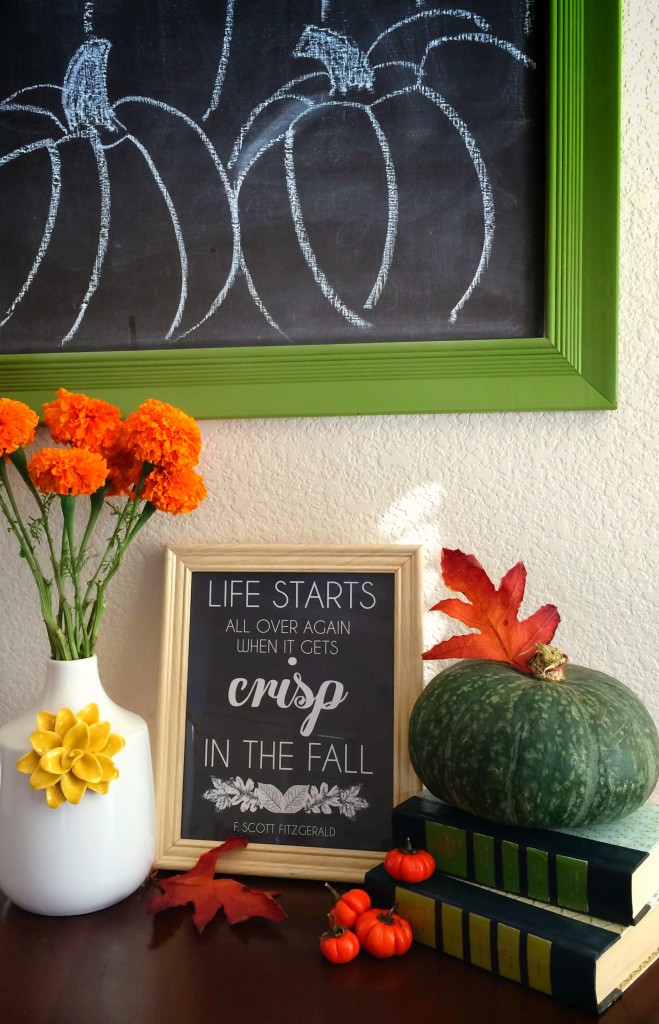 The vase is a favorite find from Target last spring. I love the little yellow sculpted flower–it reminds me of a chrysanthemum or dahlia! Since the printable is so literary, I had to have some books nearby. I pick up vintage Reader's Digest Condensed books whenever I find them at thrift shops, because the covers have such pretty colors and patterns. I drew a pile of pumpkins on my chalkboard. Since fall foliage isn't very spectacular in my area, I keep a few of these fabric leaves on hand to use in my Fall decor every year. The flowers and gourds came from Trader Joe's. (In case you haven't heard, they have incredible prices on fresh flowers!)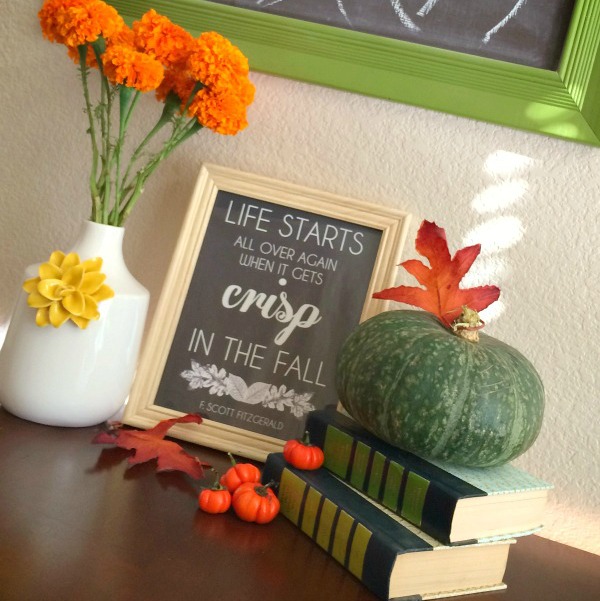 See those teeny-tiny pumpkins? They actually come on branches, and they are known as pumpkin trees. They are a type of ornamental eggplant. Who knew? I think they are adorable, and so fun to decorate with throughout the harvest season. I think they are sold by many florists, but you can definitely find them at Trader Joe's, this time of year.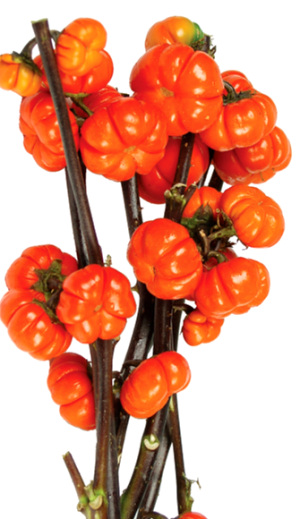 Ready to add a touch of fall to your home? Click the button below to download the FREE Fall printable pictured above.

This awesome post has been shared with: Skip to My Lou and Home Stories A to Z