All things must come to an end and unfortunately this is the last day of our Autumn Market Party Hop. So sad!
But wow. We have had some incredible projects that were presented this week and we hope that you found more than one great idea to get you into the fall mood!
But wait! We still have three more darling creations to inspire you and one of them is a Mason jar Wreath that my sister Tracy made.
Check this out! Don't you just love these colors?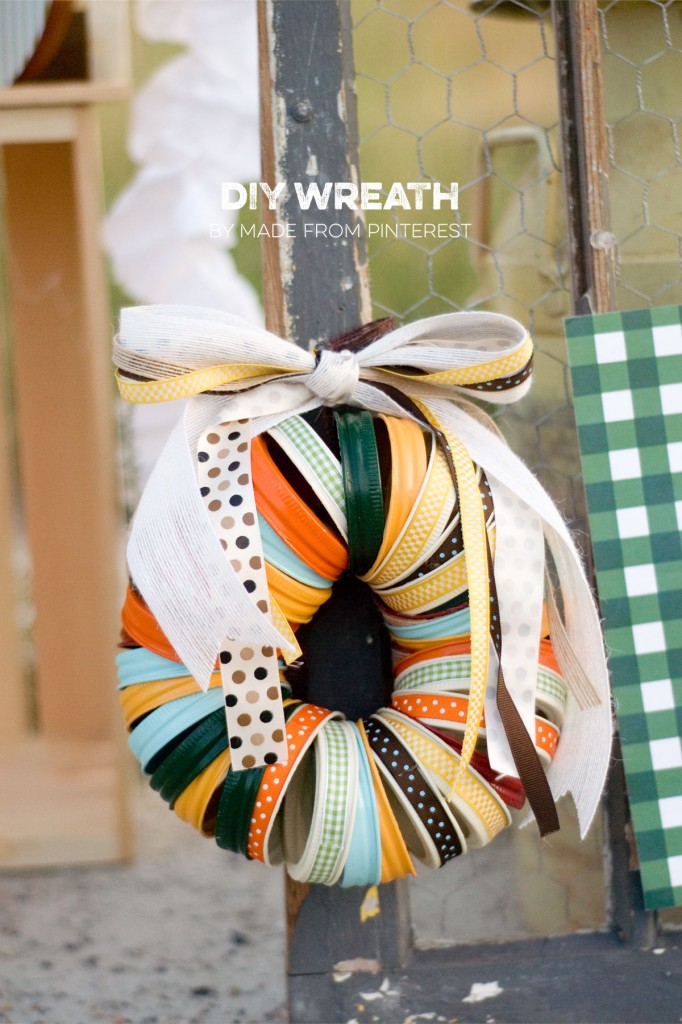 Here is our tutorial to make one for yourself. It's so easy that you are going to want to make more than one!
Supplies
28 to 32 Large or regular size mason jar rings
Spray Paint I used Krylon: Blue Ocean Breeze, Bauhaus Gold, Ivory, Matte Clear Coat and Rust-Oleum Colonial Red and Rust-Oleum Hunter Cream
Fall colored Washi tape
Ribbon for to string the mason jar rings together
Ribbon for a bow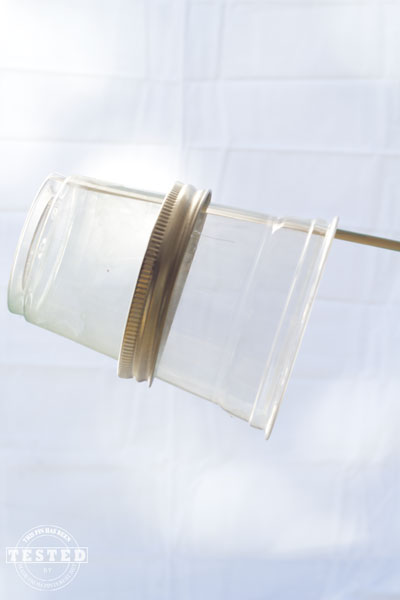 To paint the outside of the mason jar rings with an even coat of paint I slipped the mason jar ring over a plastic cup. I used a long wooden kabob stick and slid it inside the plastic cup. Spray paint the out side of the mason jar ring. I then slid the ring on a piece of parchment paper to dry.
When the outside of the rings are dry, flip them over and paint the inside of the rings. It's much easier to paint the inside of the rings laying flat on parchment paper than the outside of the rings.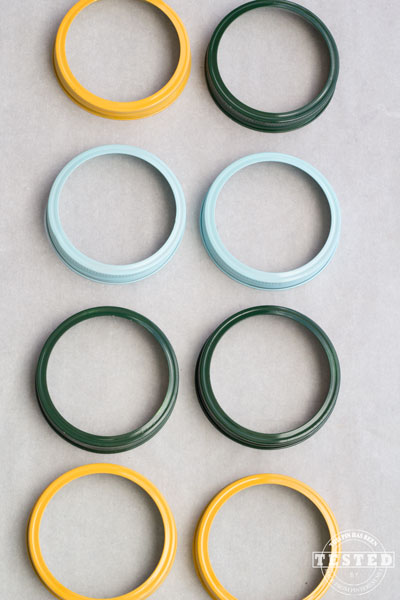 When the inside of the rings are dry, place a ring back on a clean plastic cup and spray with a clear coat of matte spray. This will keep the paint from chipping off when the rings come in contact with each other as you string them together and pull them into a wreath shape.
When the clear coat of matte spray has dried, thoroughly apply the Washi tape on some of the rings. I used a small amount of 6000 glue where the beginning and end of the Washi tape met. Let the 6000 glue dry on each ring. Then cut a long section of ribbon and slide your jar rings on the ribbon in the order of your choice. When you have all the rings on the ribbon tie the ends together and cinch until the rings form a wreath shape. Tie off the ribbon. Make a bow to match your jar rings, attach it to the wreath and your wreath is now complete!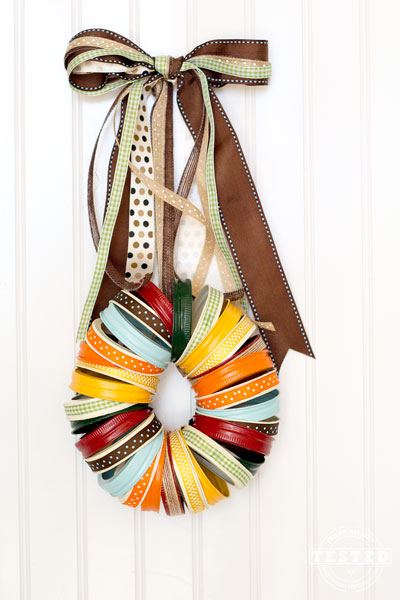 Tracy also made one of these wreaths for Halloween. Don't you just want to see what it looks like? No problem! Just click here!
And now for the other two Autumn Market projects. Take a look at these!
Free Printable Food Labels by Not Just a Mommy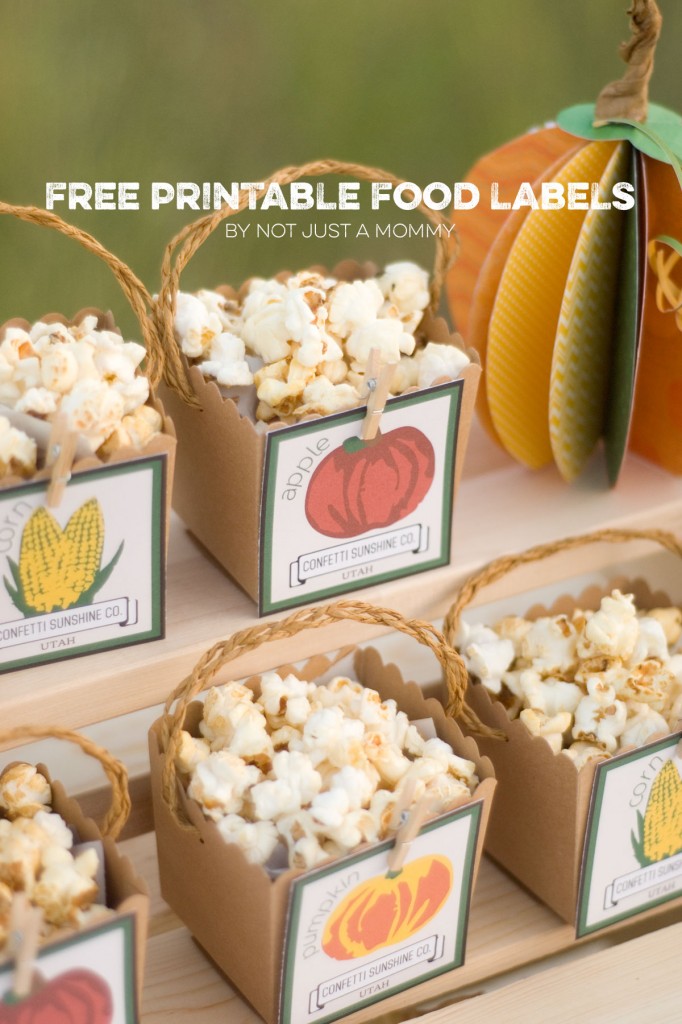 DIY Utensil Holders by Over the Big Moon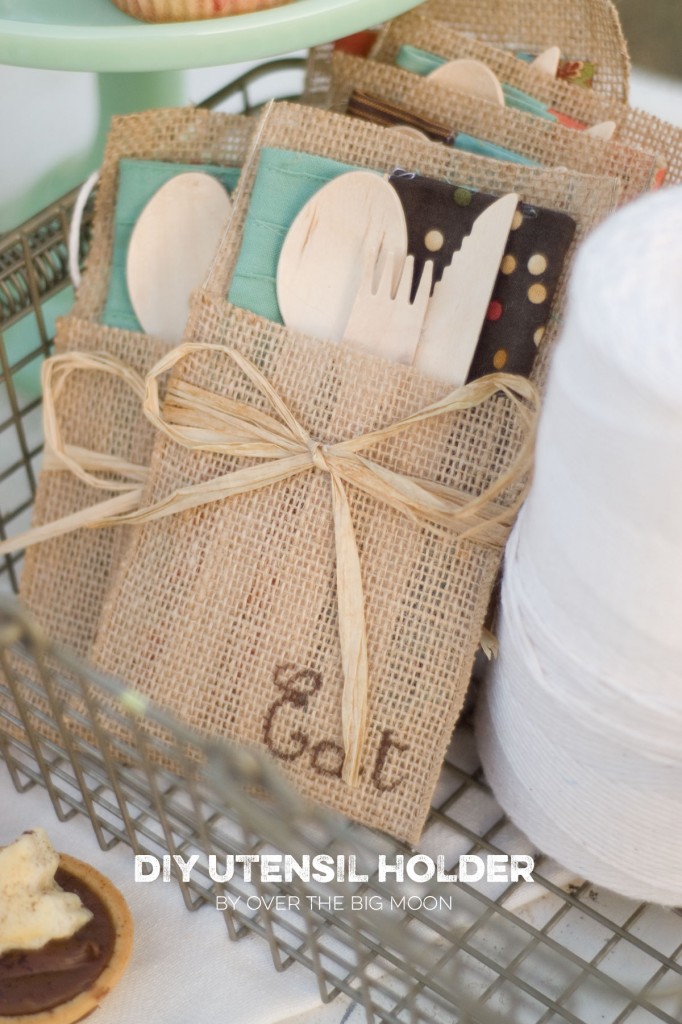 We hope that you have enjoyed this Autumn Market Party Hop as much as we have. We have seen some lovely ideas and met some incredibly talented bloggers. We hope that you will check each and every one of them out and add them to your "must visit" list.
Happy Autumn Everyone!