This recipe comes as a special request from my daughter. She pinned these Oreo and Peanut Butter Cups a few months ago and has been asking me to make them ever since. She LOVES Oreo Cookies and peanut butter together! You may wonder how she came to put these two flavors together? It all started with the remake of Disney's "Parent Trap". Just before Annie and Halle discover they are twins, they find they both love eating Oreo's by dipping them in peanut butter. My girls have been eating them that way ever since!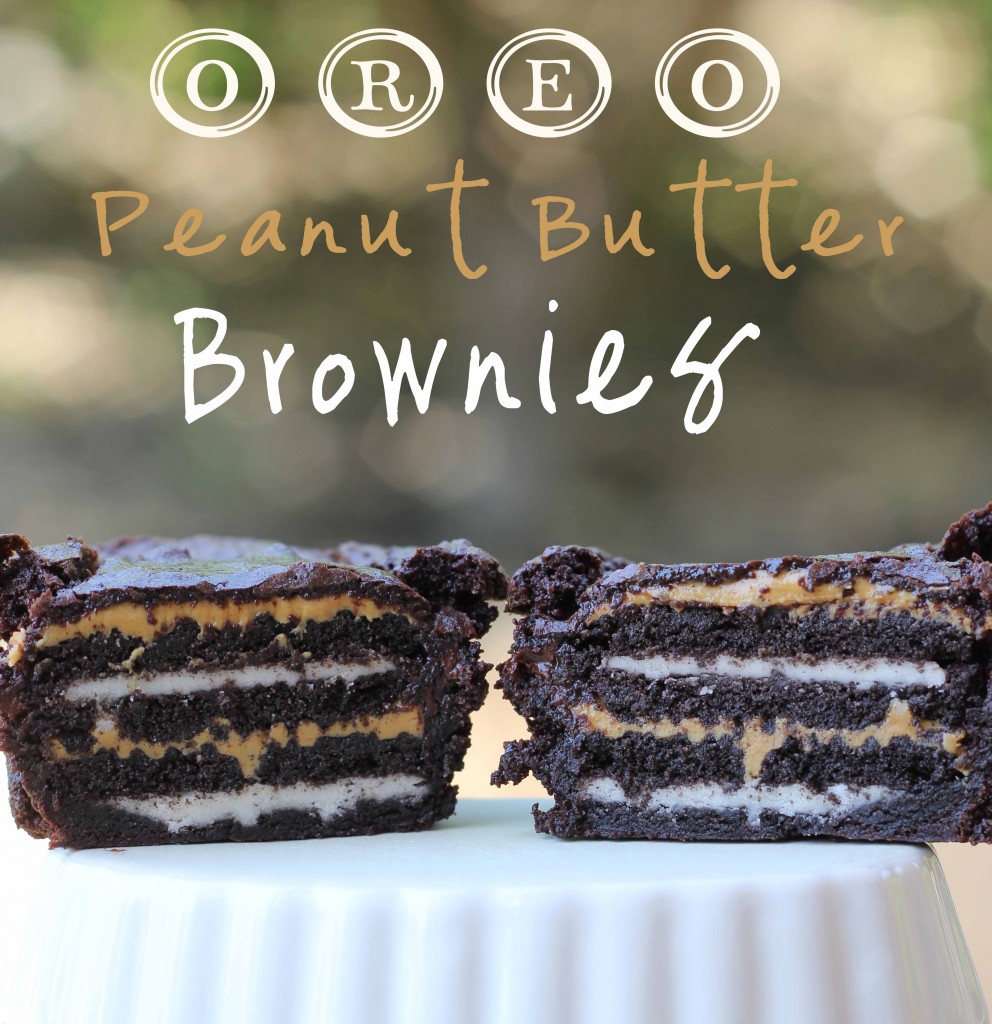 I love Oreos and I love peanut butter. I do not however love them together. But throwing in some brownie mix just might change my mind. This pin only had the picture. There was no website with a recipe, so I just "winged it" on this one.
Fortunately, it wasn't hard to do. I was pretty sure these would flop in taste and appearance. It seemed doubtful to me that I would cut through one of these Oreo Brownie Cups without it getting crushed or falling apart. So I was pretty suprised when I cut the brownie and it was picture perfect inside! How did they taste?
My daughter said they were really good, but she also said they are a little hard to eat because they are so big. What did I think? I still don't love Oreo's and peanut butter together! Even when they are surrounded by brownie batter. But I'm going to say they rock because: 1. They baked up perfectly and 2. My girls said they tasted great. Make a batch for yourself and let us know what you think!
This Pin ROCKS!
Recipe
1 Box of Gluten Free Brownie Mix or Regular Brownie Mix
1 Box Oreo Cookies
Peanut Butter
Preheat your oven to 350F. Spray a muffin tin with Pam. Prepare brownie mix as directed on the package. Put one tablespoon of brownie mix in each muffin tin. Spread two Oreo cookies with peanut butter, stack them on top of each other. Place stacked Oreo Cookies in muffin tin. Top with brownie batter until half full. Bake for 12 – 15 minutes or until done. Cool completely and invert.
Link Parties – A to Zebra, Pint Sized Baker, Chef in Training, Nap Time Creations, Mandy's Recipe Box, Sugar Bee Crafts