We shared this great recipe over at Mandy's Recipe Box.
Click on through to get the recipe!!
Take a look at these Peanut Butter Oatmeal Sandwich Cookies that I pinned from Broma Bakery! Now this is my kinda peanut butter sandwich!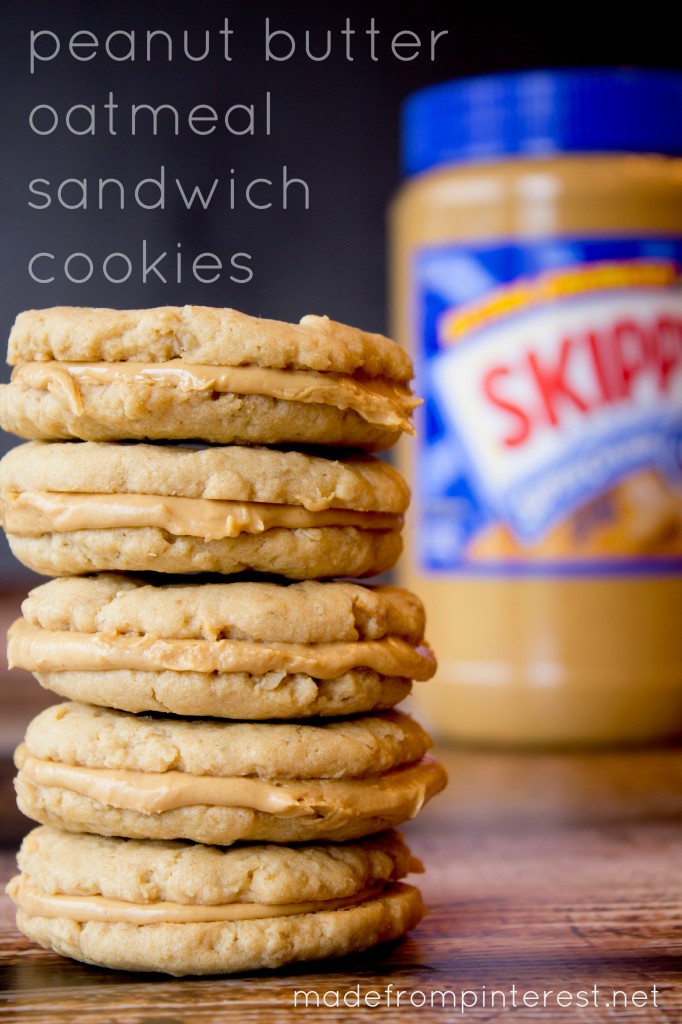 I have two daughters who are both married and let me tell you, we certainly lucked out on who they married. I LOVE my relationship with my two sons-in-law. In fact my youngest daughter and her husband are living with us right now and it is SO fun to have them here.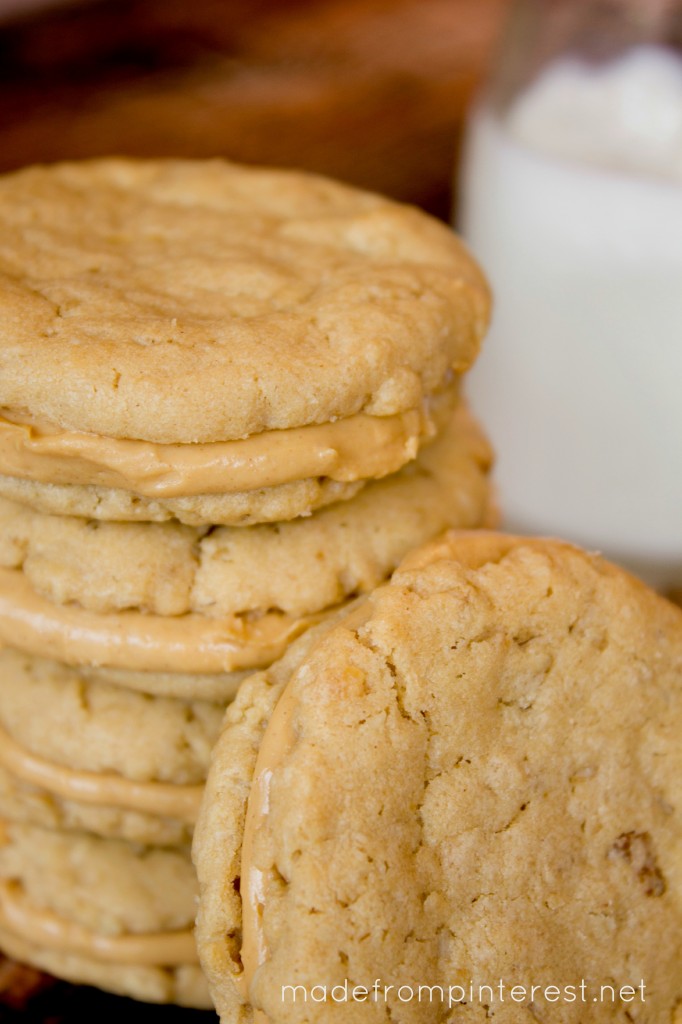 I LOVE spoiling these guys by cooking food for them. So while my son-in-law is here with us I wanted to make him these Peanut Butter Oatmeal Sandwich Cookies because he loves peanut butter. No I mean he LOVES ANYTHING peanut butter. Like in peanut butter smoothies, peanut butter sandwiches, peanut butter frozen yogurt. TOTAL PEANUT BUTTER LOVE. His second favorite thing is chocolate. So when he saw these cookies cooling and I told him that I was making a peanut butter creme filling for them, he said… "You know what might also be good with these? Nutella."
Brilliant.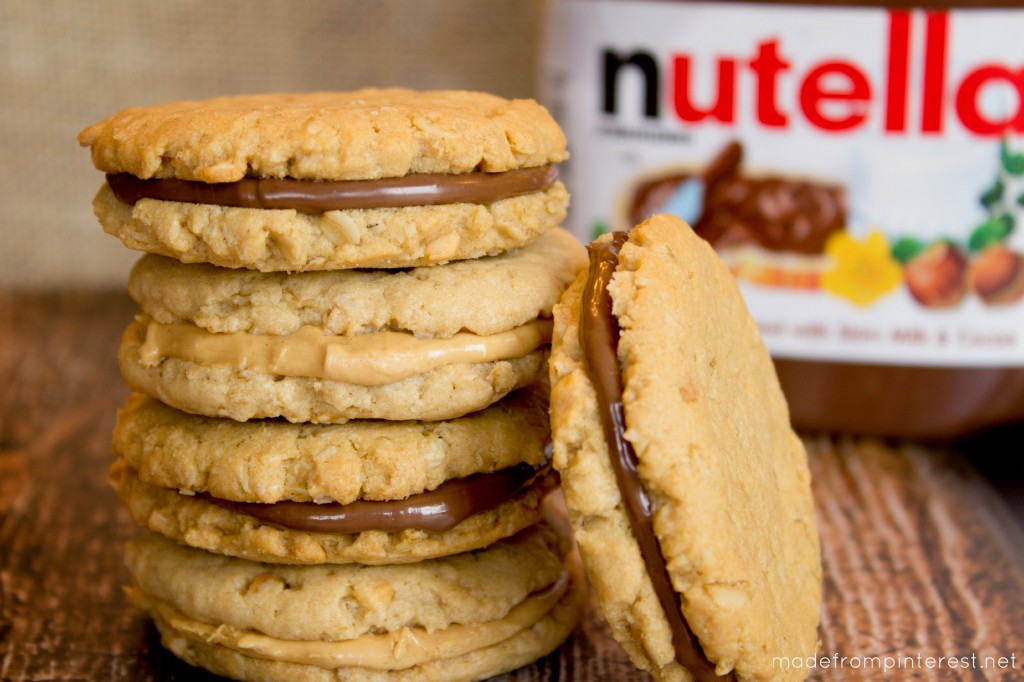 I had to shoo him out of the kitchen until these pictures were taken but after that, they were gone. I did manage to eat my share and this will be a cookie that we will definitely be making again and I hope that you will too! Enjoy!
If you like these Peanut Butter Oatmeal Sandwich Cookies, check out these other cookie recipes!
Chocolate Hazelnut Skillet Cookie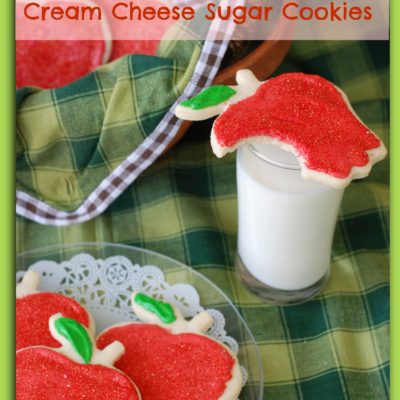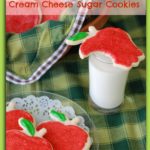 You can also find us on Pinterest │ Facebook │ Twitter │ Instagram │ StumbleUpon │ Hometalk
We're sharing this post with: