We are so glad to have Carole posting with us today from her Winter Wonderland of Minnesota! Wait till you hear how she is surviving the cold!
Seven years ago, my hubby and I did away with buying Christmas presents for our six children. We had spent months trying to come up with gifts that weren't: #1 – a waste of money and #2 – a gift just because we needed to have stuff under the tree. So we just stopped buying it all.
Now before you go all commando in the comments below, you have to understand what we do instead of gifts. While we may not need anymore "stuff" under the Christmas tree, we desperately need more time together as a family. So, we take that money we would have spent on "stuff" and go on a great family vacation instead. We are now making memories that will last a lifetime, which is especially important considering how fast my children are growing up and leaving home.
Since we could never afford a vacation over Christmas break, we pull our kiddos out of school and go in January or February. This year we are headed on a cruise across the gorgeous Caribbean. With the miserable cold we've been having in Minnesota, this vacation can not come soon enough!
I am so obsessed with getting on this boat and away from the cold that it is even coming out in my baking! This Pineapple Coconut Banana Bread is perfectly tropical and helps me visualize what it will be like sitting on my balcony watching the gorgeous blue water go by. Maybe it can help you escape a little bit too 🙂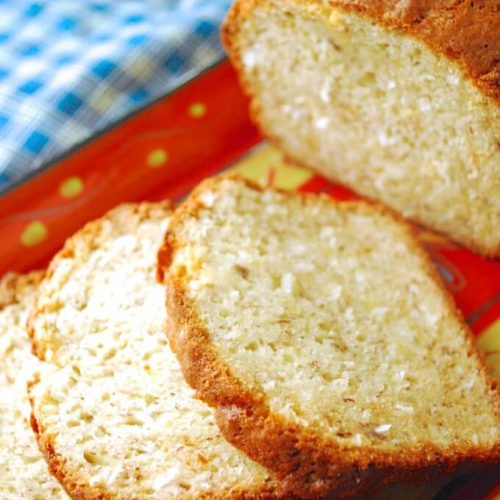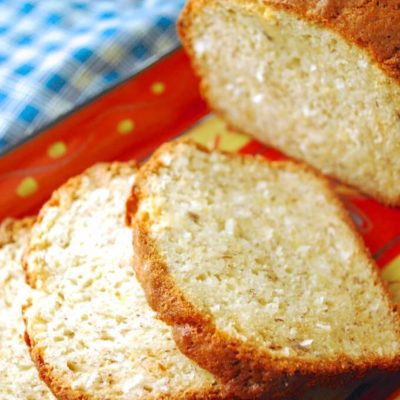 Pineapple Banana Bread
Ingredients
1/2

C

oil

1

C

sugar

2

eggs

1/2

C

mashed banana

about 2 medium bananas

1/3

C

crushed pineapple

drained

1/2

C

shredded coconut

2

C

flour

1

tsp

baking powder

1/2

tsp

baking soda

1/2

tsp

salt
Instructions
Heat oven to 325 degrees.

In a medium bowl, whisk together the oil, sugar and eggs until smooth. Add the banana, pineapple and coconut and whisk well.

Add the dry ingredients and using a rubber spatula, gently fold together the flour into the batter. You want to leave a few streaks of flour and be sure you do not over mix!

Grease an 8x4" bread pan and pour the batter into it.

Bake for 65-70 minutes until he top springs back when touched.

Remove from the pan and allow to cool completely. Bread is best if it has the chance to sit overnight wrapped in plastic wrap.
Follow Carole from My Kitchen Escapades on Pinterest, Twitter, Instagram or Facebook!
Thanks Carole! This sounds delicious!
This amazing post can also be found on Whipperberry!