You are going to love this appetizer from Pinterest. If you are like our family, everything in your house is all about the playoffs! Did you know there are great apps for your phone that gives you minute to minute updates about players, injuries, game times and game scores etc.? Before you think I'm a football fanatic let me share with you how I know about this app. Suddenly my phone was vibrating with messages every few minutes when I was running an errand in my car and I wondered who was trying so hard to get a hold of me? When I stopped driving I discovered that my 11 year old football fanatic son had installed the NFL Mobile app on my phone!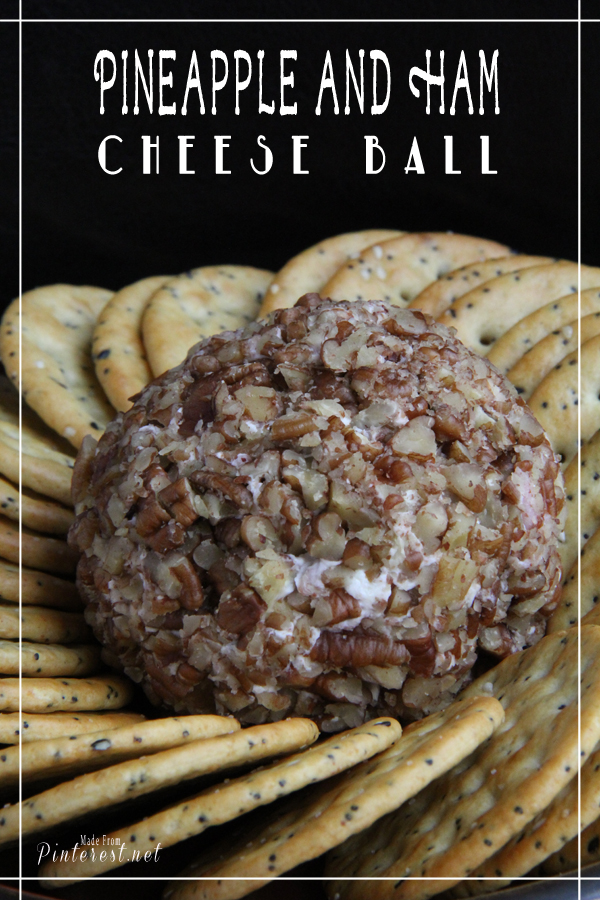 Ask me anything about football, all I have to do is use this app and I can give you the answer. My son and I had to come to a compromise. I kept the app on my phone, but we changed the settings to silent/non-vibrating. With all the football watching going on in my house I have been on the hunt for a new yummy appetizer to try. I wanted one that is gluten free and tastes wonderful. My search led me to this pin from Chef in Training. Make sure to stop by Nikki's blog, it is full of amazing recipes and her photography is beautiful!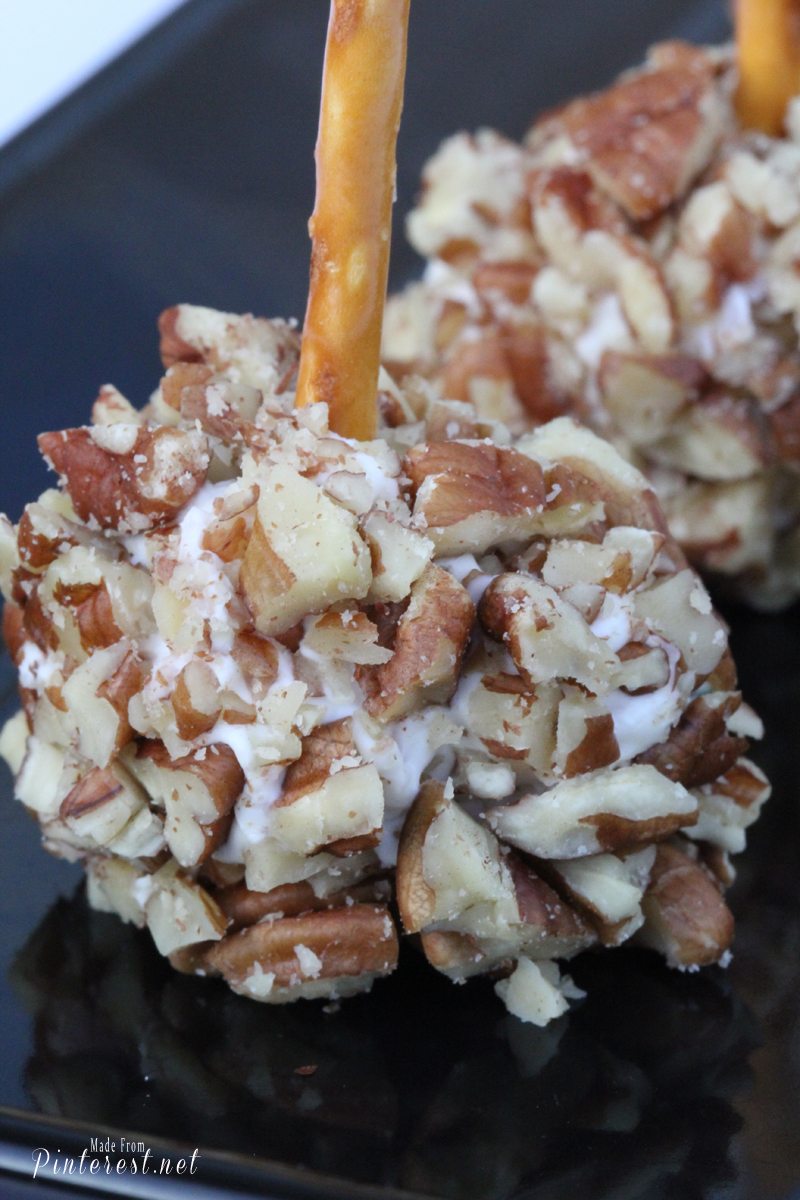 I decided to make the cheese ball two different ways, the regular cheese ball and mini cheese ball bites with a pretzel in them. I used gluten free pretzels in the mini bites for myself and daughter. We used gluten free bagel chips with the regular cheese ball. I like the cheese ball bites best because you get more pecan pieces with each bite. I also think the mini bites make it easier for guests to serve themselves.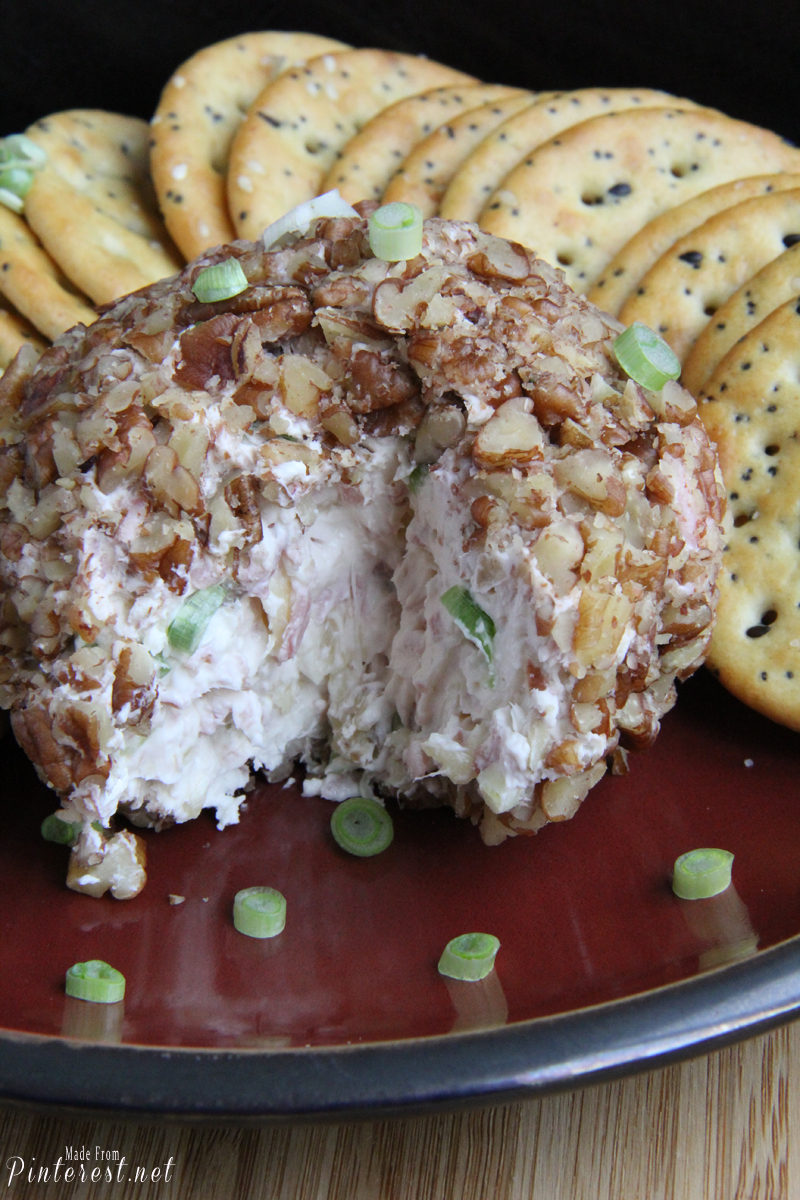 The only modification I would make is to cut the 2 tablespoons of powdered sugar down to 1/2 tablespoon of powdered sugar. My crew dug into the cheese ball before the game even started! This recipe is definitely going to be added to our appetizer collection!
Yup this Pin Rocks and Rolls!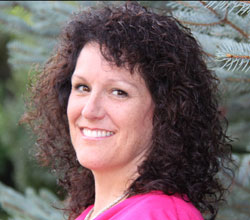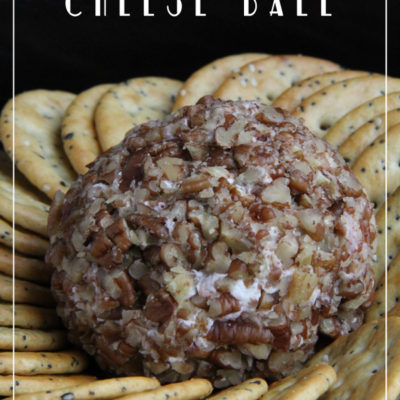 Pineapple and Ham Cheese Ball Appetizer
Ingredients
1-1/2

packages

12 oz cream cheese

1

small can crushed pineapple

well drained

powdered sugar

to taste- approximately 2-3 Tbsp.

green onion

optional-to taste, approximately 2 Tbsp.

chopped ham

optional-to taste, approximately 2-3 Tbsp. I used deli meat ham

chopped pecans

about 1 cup worth
Instructions
Coarsely chop pecans and set aside.

Combine cream cheese, crushed (well drained) pineapple, powdered sugar, green onion and chopped ham.

Form into a ball and roll in chopped pecan pieces.

Refrigerate until served. Serve with crackers or pretzels