Are you ready for a pin that flopped?
We three sisters here at Made From Pinterest are just like you. Normal women, normal wives, normal moms, normal cooks.
We definitely do not profess to be gourmet chefs, master crafters or experienced DIY'ers.
Which is why we love what we do here on our site. We hope that we convey that if WE can make these fun pins from Pinterest, so can YOU!
So even though we are not gourmet cooks, we CAN follow a recipe and most of the time, the pins that we make turn out pretty darn good. However, today we have a pin that 'flopped', BUT in defense of the recipe, it might have been "the not-gourmet-chef" who flopped (ME) and not the recipe itself.
Yeah, I think there might have been a screw loose behind the blender….(me again)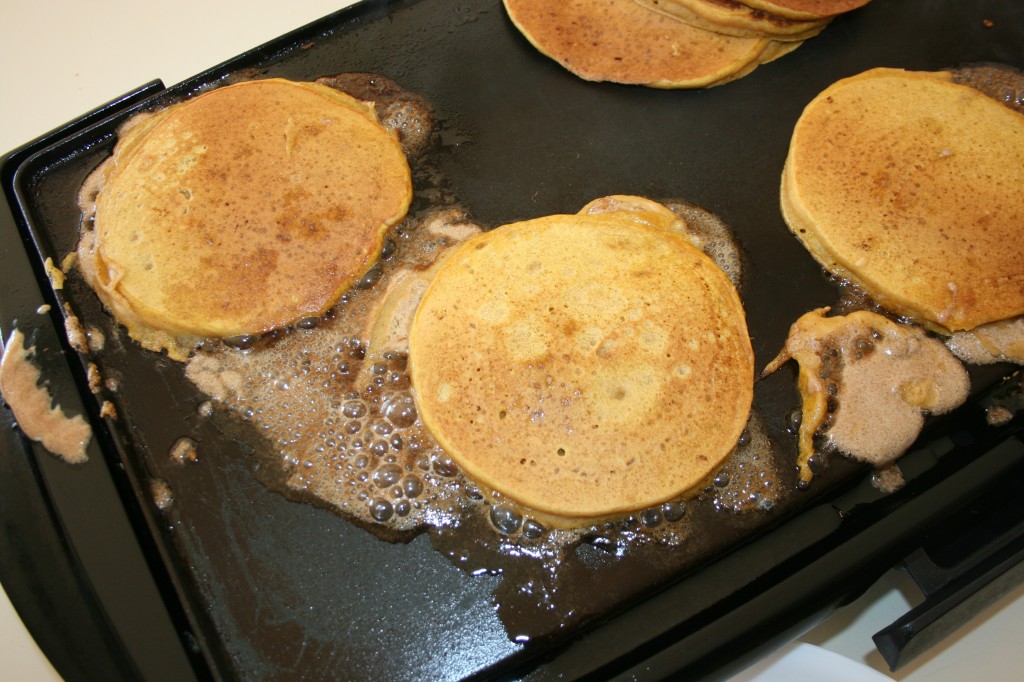 But I am willing to share my failure with you and if you decide to make these, I would LOVE to hear how they turn out for you!
My flop today? Pumpkin Cinnamon Swirl Pancakes.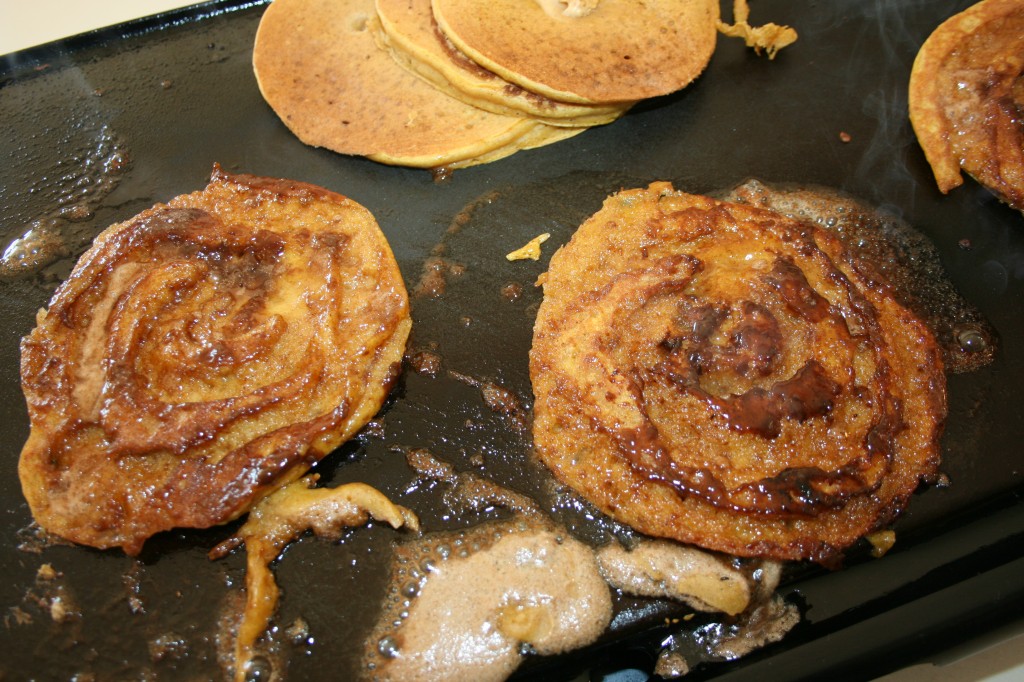 These were supposed to come out with a beautiful, caramelized-sugary brown swirl in the middle of the pancake.
Instead, all of cinnamon swirl mixture melted out and I ended up with just a swirl indentation in my pancakes.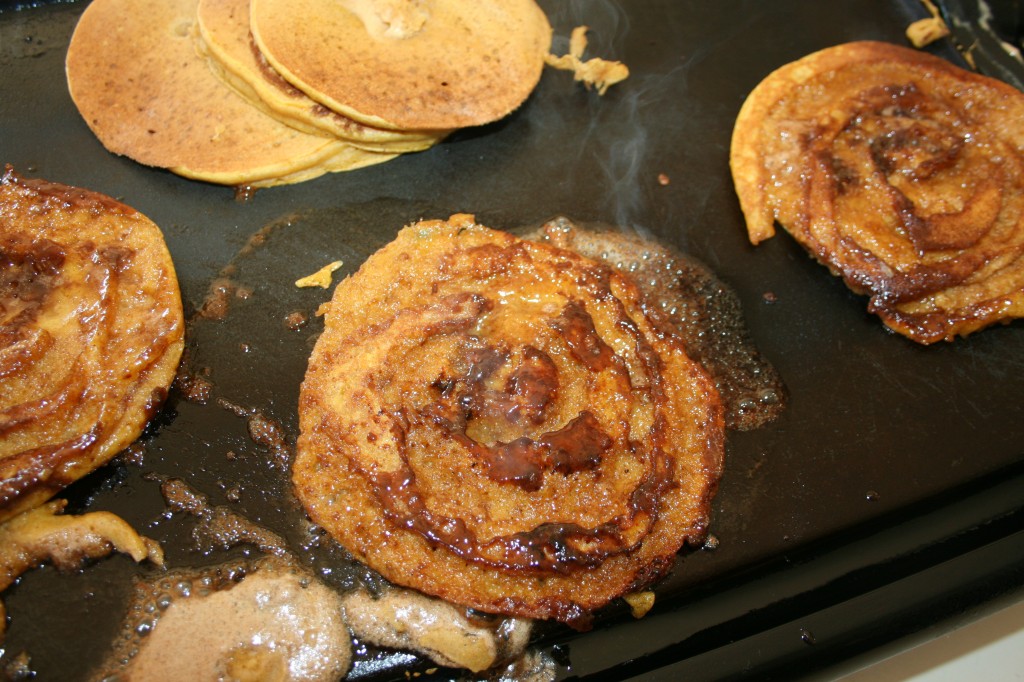 Now we are serious breakfast-eatin' people in my family, and we couldn't let a pancake go to waste, so we did end up eating these and the taste was VERY good. But after trying multiple times, they were just way too messy to fiddle with again.
However, if you would like to try them, here is the recipe: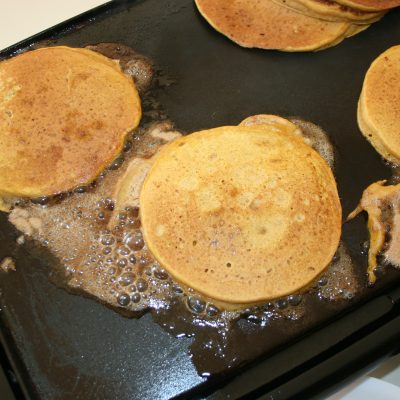 Pumpkin Cinnamon Swirl Pancakes
Ingredients
Pancake mix
2

cups

all-purpose flour

3

TBL firmly packed dark brown sugar

2

tsp

baking powder

1

tsp

baking soda

1

tsp

cinnamon

1/2

tsp

kosher salt

1 1/2

cups

low fat milk

1

cup

of canned 100% pure pumpkin

1

egg

2

TBL of melted and cooled butter

2

TBL apple cider vinegar
Cinnamon Swirl Mix
1

stick of butter

softened to room temperature

½

cup

of dark brown sugar

2

teaspoons

of cinnamon
Instructions
In a large bowl, combine all of the dry ingredients for the Pancake Mix. In a medium bowl, combine all of your wet ingredients and mix well. Then incorporate your wet ingredients into your dry mix until well combined.

Prepare your Cinnamon Swirl Mix by creaming together your softened butter, brown sugar and cinnamon. Spoon this mix into a decorator piping bag or a plastic baggie and cut the tip off.

When your griddle is ready, pour the pancake mix on in about 1/4 cup increments. Let pancakes cook for about a minute before adding the cinnamon mix.

When pancakes have set up a little, pipe a swirl into the pancake with the cinnamon mix. Use the tip of your bag to slightly push the cinnamon mixture into your pancake.

When pancakes have bubbled and cooked appropriately, take a spatula and flip the pancake over.

Cook until you have reached the desired doneness.

Serve immediately with your choice of topping or syrup.
Because of the mess and not being able to achieve the result I was looking for, I regretfully have to report that This Pin Flopped!