Hey there, Made From Pinterest readers! Are you enjoying pumpkin season? We are so into the pumpkin groove over at Tastes of Lizzy T's. We've enjoyed one of our absolute favorite pumpkin pies, our new pumpkin cakes, and this week shared our classic Simply Pumpkin Bread.
This is truly our favorite time of year!
Earlier this month, we shared our Grandma's Pudding Dinner Roll recipe. My grandma is a great cook, and although she doesn't cook much anymore, she's passed the recipes on to us so we still get to enjoy them. Her pudding dinner rolls are one of our favorite of all of her recipes, and these Pumpkin Pudding Rolls are a special cinnamon roll version that uses Pumpkin Spice Instant Pudding in the dough for super soft cinnamon rolls!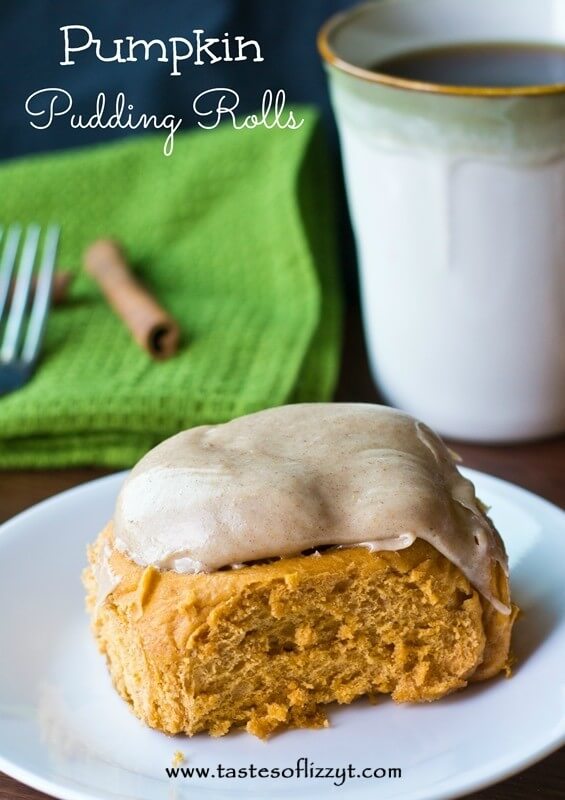 We love using pudding mixes in baked goods, and these Pumpkin Pudding Rolls are no different. The pumpkin spice pudding, along with some extra pumpkin pie spice, gives this breakfast treat the perfect fall flavor.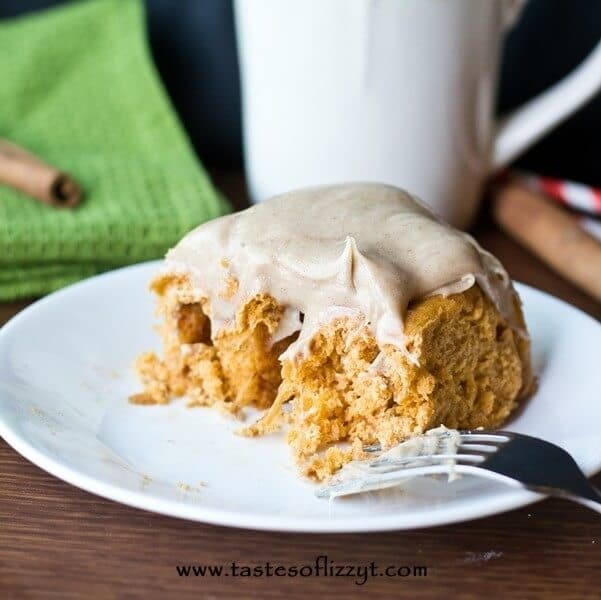 This recipe makes a big batch of rolls. We bake ours in an 11×15″ pan and get 15 large, fluffy rolls. Need more than 15? No problem. Just cut the rolls thinner and use two 9×13 pans.
We hope you love this unique take on the classic cinnamon roll!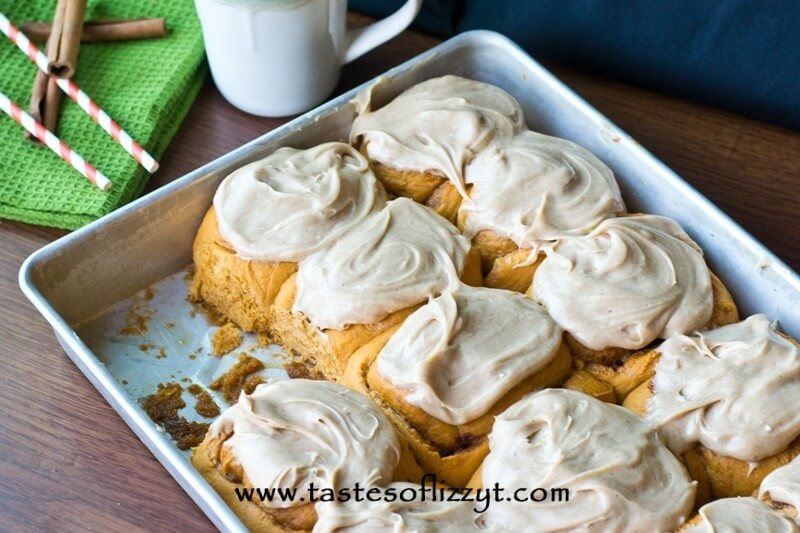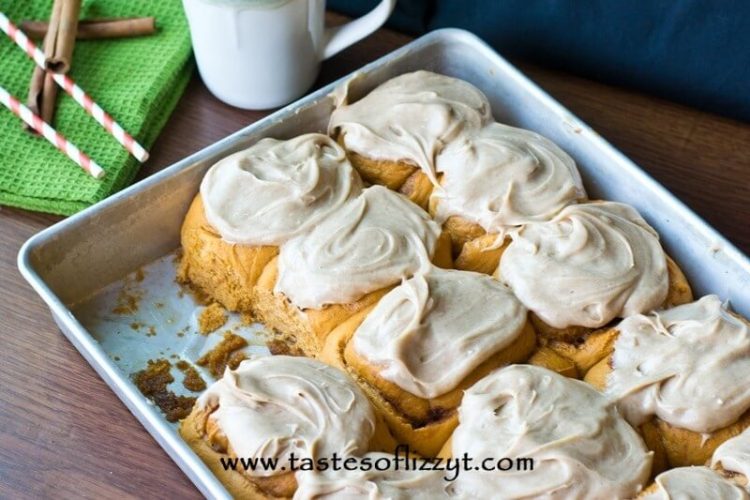 Pumpkin Pudding Rolls
2 packages Jello Instant Pumpkin Spice Pudding
1 1/2 cups milk
1 stick of butter, softened
4 teaspoons yeast
1/2 cup warm water
1 teaspoon salt
1 teaspoon pumpkin pie spice
5 1/2 cups all purpose flour
Filling:
6 tablespoons butter
1 cup brown sugar
2 tablespoons cinnamon
2 tablespoons pumpkin pie spice
Cream Cheese Frosting:
11 ounces cream cheese, softened
2/3 cup butter, softened
4 cups powdered sugar
1 1/2 teaspoons cinnamon
Directions:
In a small bowl, dissolve the yeast in the water for 5 minutes, or until the yeast is activated and bubbly. Set aside.
In a large bowl, mix the pudding and the milk together. Mix in the softened butter. Add the yeast/water mixture along with the salt, pumpkin pie spice and the flour to the pudding and butter. Mix until it is all combined. Use your hands to knead the dough together for 1-2 minutes.
Cover the dough and let it rise in a warm place for 25-30 minutes or until it doubles in size. Punch it down and let it rise again for another 25 minutes.
Roll out the dough into a 20×12″ rectangle. Spread the butter to cover the dough. Sprinkle brown sugar, pumpkin pie spice and cinnamon over the top, then roll it up like a jelly roll. Cut it into 15 slices and place them into a 11×15″ baking pan that has been sprayed with cooking spray.
Set the pan of cinnamon rolls in a warm place to rise for 20 minutes. After they are done rising, bake them at 350 degrees for 20 minutes until lightly browned.
While they are cooling, make the frosting. Beat the cream cheese and butter together until smooth. Add in the powdered sugar and cinnamon. Beat until well blended.
Spread the frosting over the warm cinnamon rolls.
We hope you enjoy these Pumpkin Pudding Rolls this holiday season. Follow along with us for more of our family's holiday recipes!