Sometimes my arms would get so tired from scrubbing and scrubbing at hard water deposits. But, no more! Here is how to Remove Hard Water Deposits
So today, I am going to introduce you to a great, new product.
Vinegar.
Oh, but not just regular vinegar.
Have you ever heard of Cleaning Vinegar? Neither had I until I pinned this pin from Cupcakes and Crinoline.
Cleaning Vinegar has 6% acidity instead of the 5% acidity found in regular vinegar. And guess what? That little 1% difference boosts all the good attributes of vinegar by 20%! **Note** This vinegar is not for food consumption.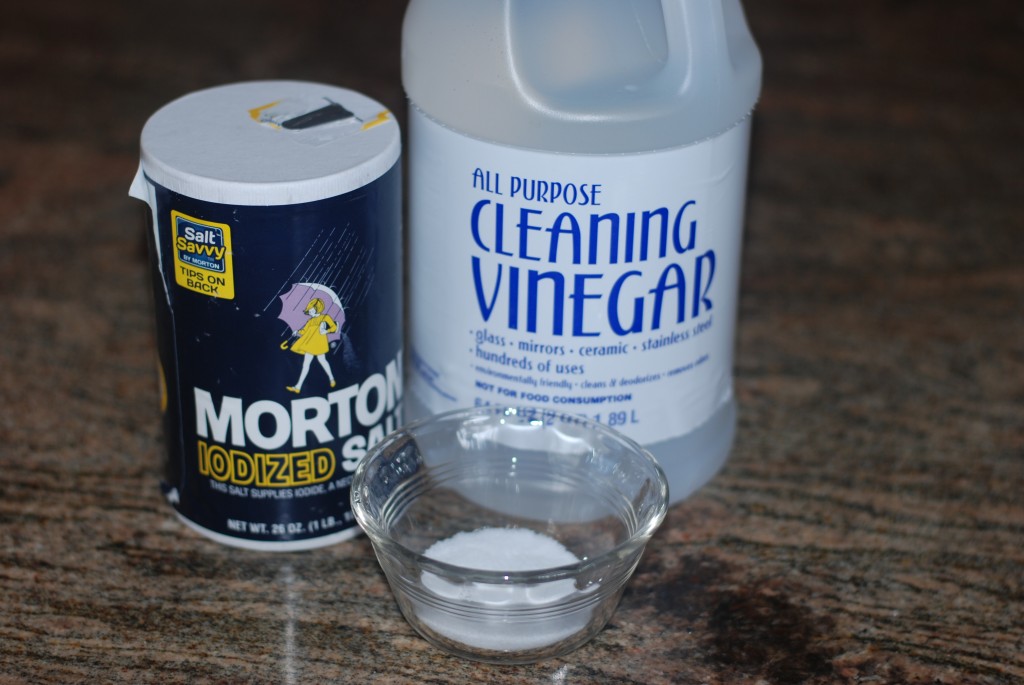 So what does this cleaning vinegar do? Well apparently there are a lot of uses, but the one I wanted to focus on today is that it can remove hard water deposits in a jiffy!
All you need to do is pour some salt into a small bowl and then add just a splash of cleaning vinegar. You need just enough to make a paste.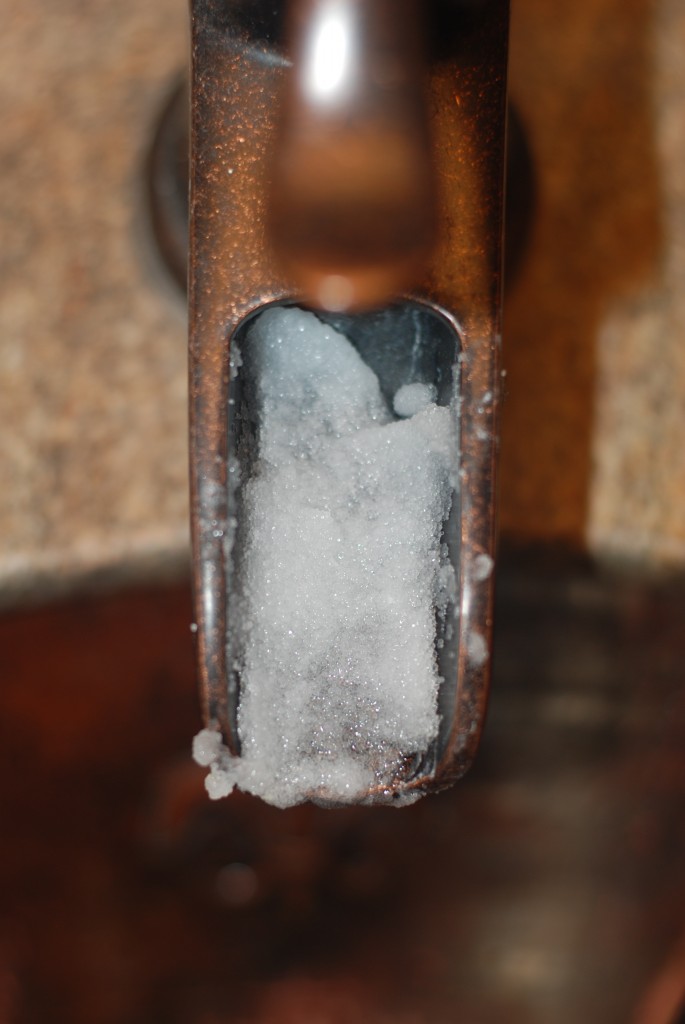 Apply your vinegar and salt paste to the areas affected by the hard water deposits and let sit for, oh, let's say about 10-15 minutes.
Next, you need to rub the paste into the affected areas and rinse with warm water. Then stand back to admire your sparkling cleaning faucet with no hard water deposits!
Now to be fair to the test of this pin, there were a couple of stubborn water deposits so I took a sponge that had a rough side to it and scrubbed a little, but the deposits still came off fairly easily.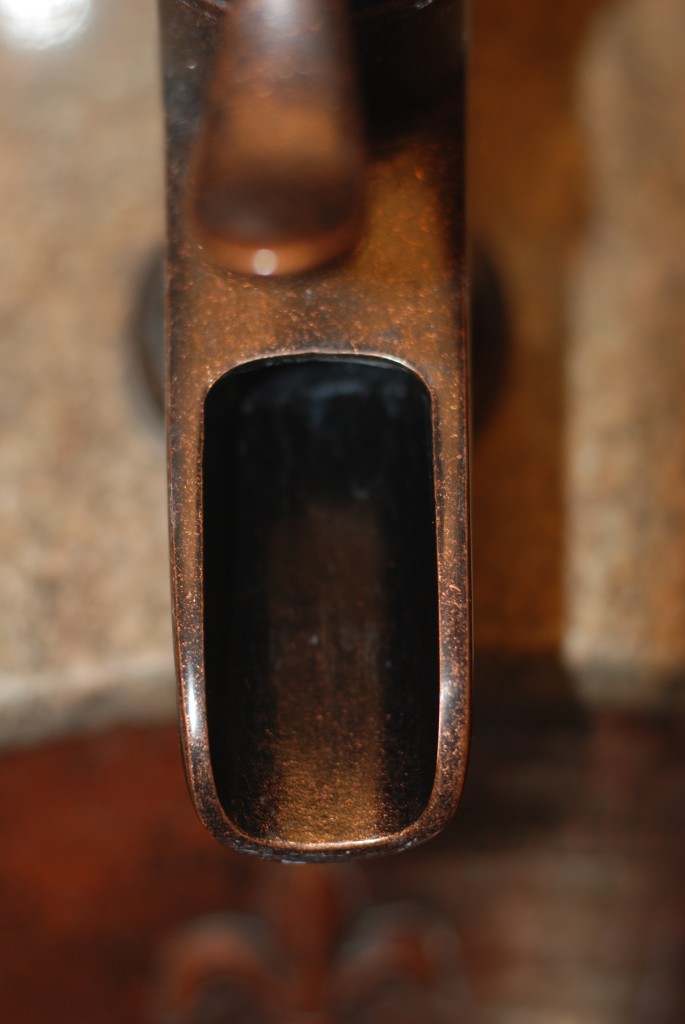 Wow. Look at that! This is a great way to remove hard water deposits naturally with no chemicals. I got so excited that I immediately ran and applied this process to my kitchen sink faucet and then forgot to take pictures! I wish you could have seen how beautiful that turned out.
Cleaning vinegar can be found in the cleaning section of your store and also in the aisle with the rest of the vinegars. I purchased mine at Wal-Mart.
This Pin (and cleaning vinegar) Totally Rocks!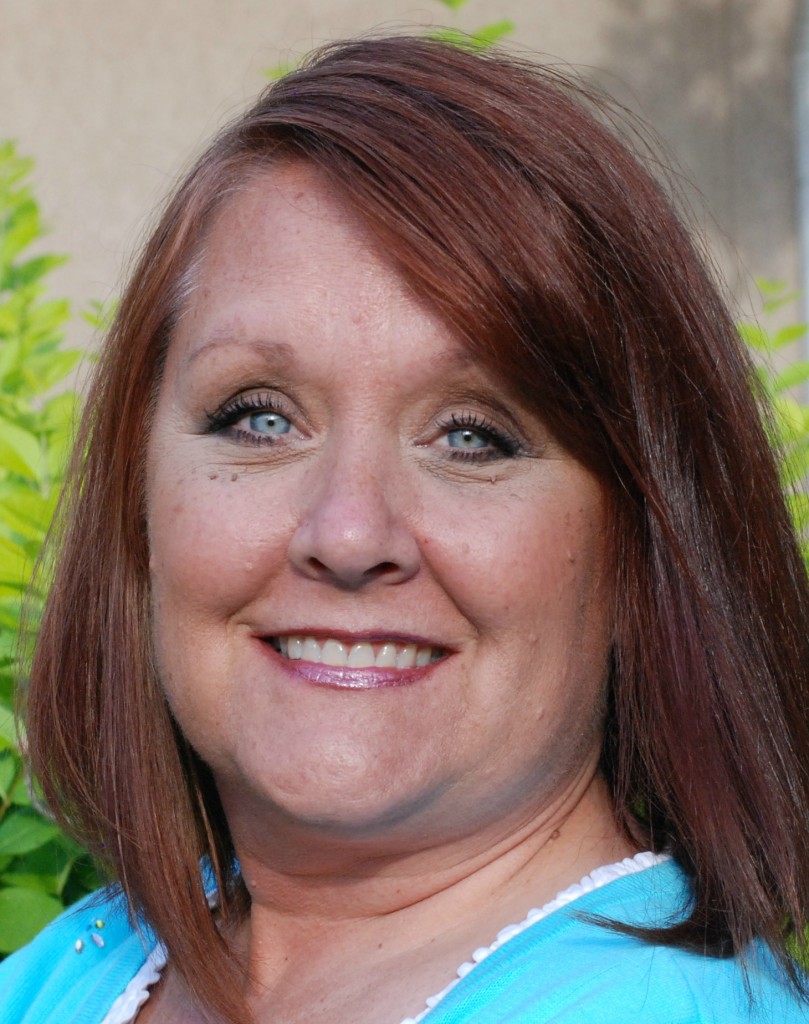 For more cleaning ideas that really "rock," check these out!
Click on the picture to go to the article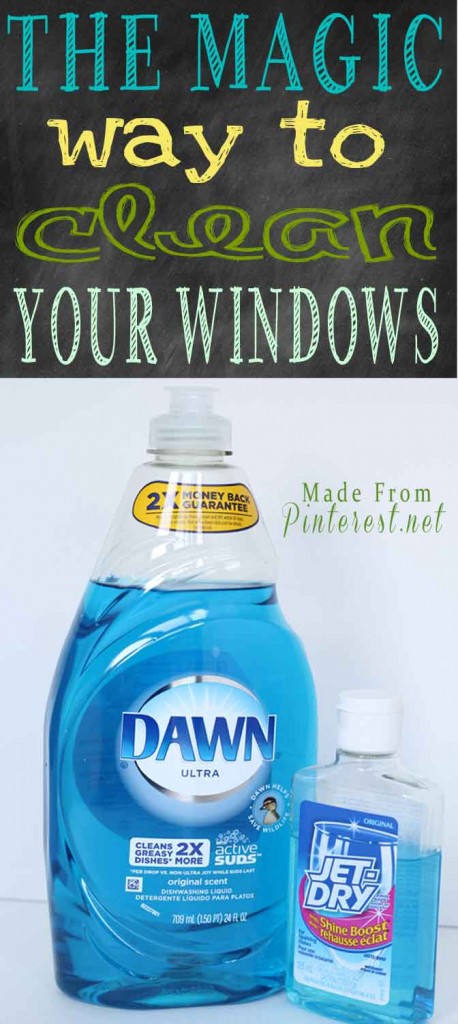 Super Stubborn Grease Stain Remover

We are sharing this with:Mandy's Recipe Book, Inside BruCrew Life, Hun What's For Dinner, Tatertots And Jello, Just Us Four Blog, Be Different Act Normal, Will Cook For Smiles, Nifty Thrifty Things, Keeping It Simple