My Salted Chocolate Caramel Tortilla Chips are going to rock your world. Before I tell you all about them make sure you enter to our giveaway to win a $50 Costco Gift card. It's easy just share with us how you would use TortillaLand tortillas, a photo of one of your recipes with them or tell us how you have used TortillaLand Tortillas.
I tasted my first homemade tortilla when our family was on vacation dirt bike riding at Mike's Sky Ranch in Baja Mexico. I was about 9 or 10 years old and had wandered to the back door of the lodge. I stood at the door watching in awe as several ladies made corn and flour tortillas by hand. Eventually, one of them noticed me standing at the door and smiled. I must have looked hungry because she took a warm tortilla spread it with butter, rolled it up and handed it to me. I told her "gracias" (the only Spanish I knew at the time) and devoured the warm tortilla.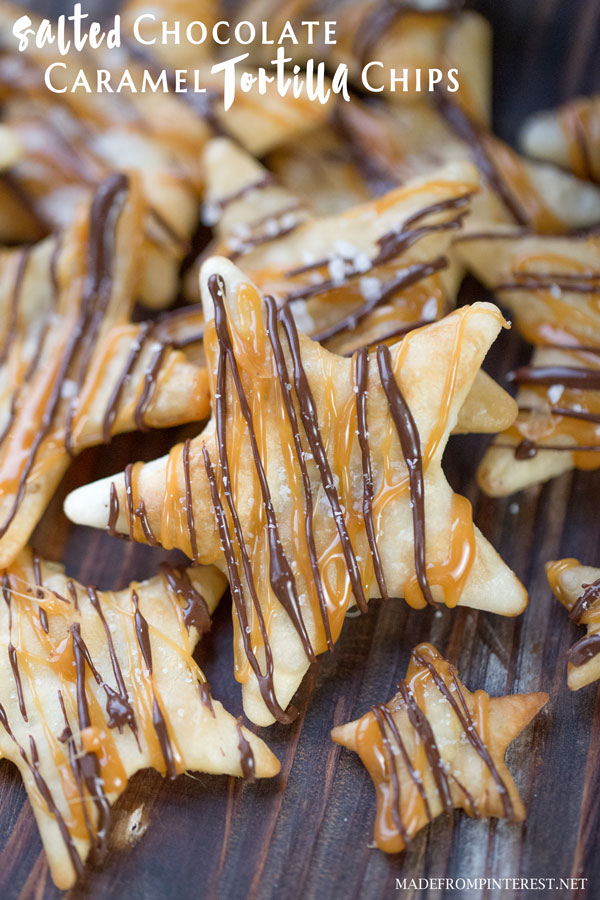 I didn't know something as simple as a tortilla could taste so delicious. I managed to show up at the back door of the lodge every evening for the rest of our vacation. I always walked away with one or two warm buttered tortillas in my hand and a big smile on my face.Those sweet ladies from the lodge unknowingly taught me how incredible a homemade tortilla can taste. For years, I have craved the taste of light fluffy homemade tortillas. While on one of my oh so many regular trips to Costco I found TortillaLand tortillas in the refrigerator section.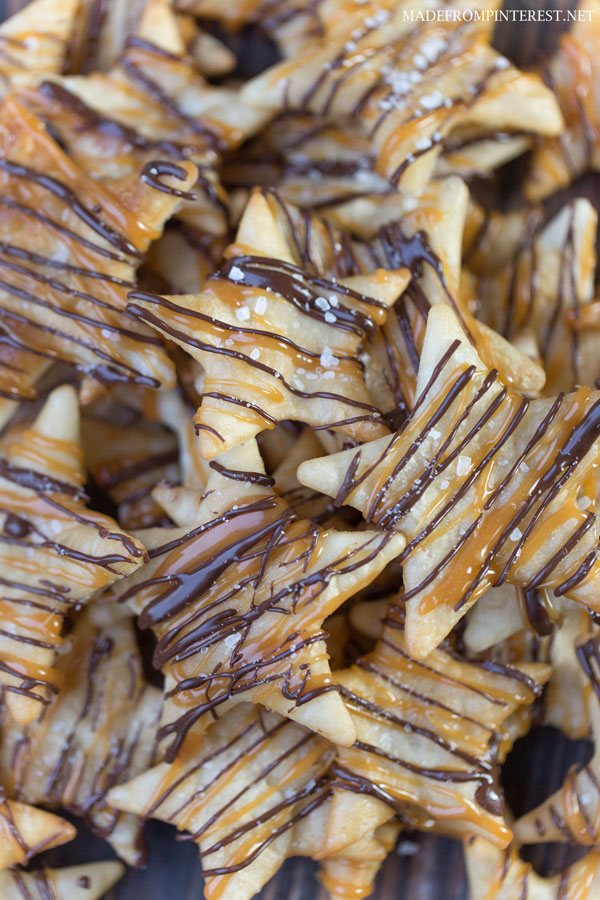 TortillaLand tortillas are uncooked and made with five simple ingredients, wheat/corn flour, water, canola oil, salt, and sugar. They fluff up when you cook them and have the fresh homemade taste and texture like the homemade tortillas I had years ago at Mike's Sky Ranch. I'm hooked! I decided to create these Salted Chocolate Caramel Tortilla Chips as a special appetizer for this holiday season.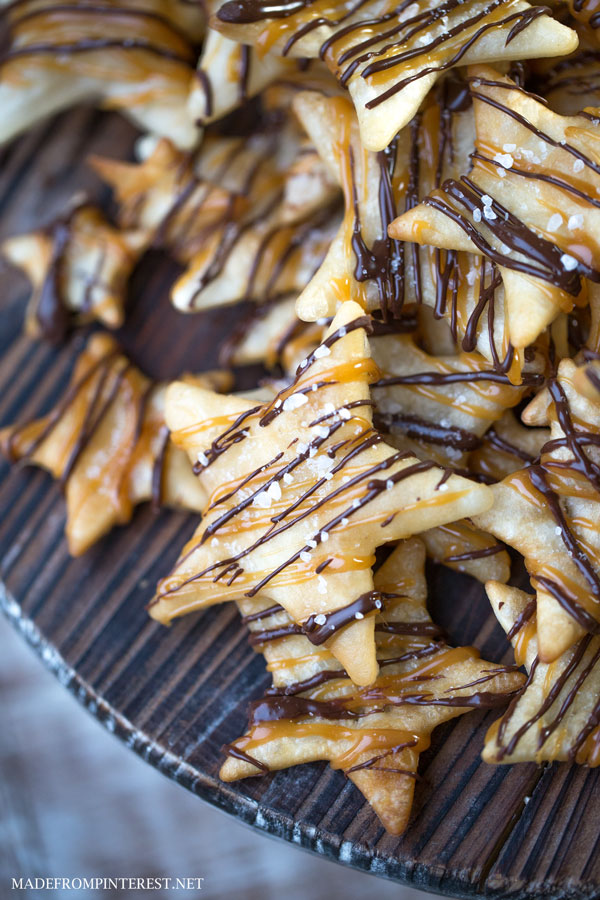 You can find out if your local Costco Club carries this product by visiting www.tortillafan.com and putting your zip code in the club finder. Additional recipes using TortillaLand tortillas from our fellow bloggers can also be found at Tortilla Fan.
Instructions for Salted Chocolate Caramel Tortilla Chips
Use star cookie cutters to cut tortilla into star-shaped chips. Using a fork to poke holes in each star tortilla.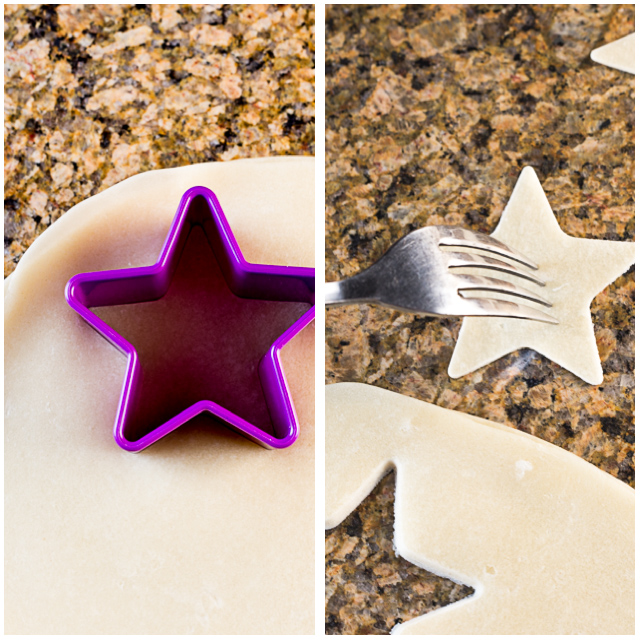 Fry tortilla shapes in hot oil until golden brown. Place on paper towel and blot off excess oil. Cool completely.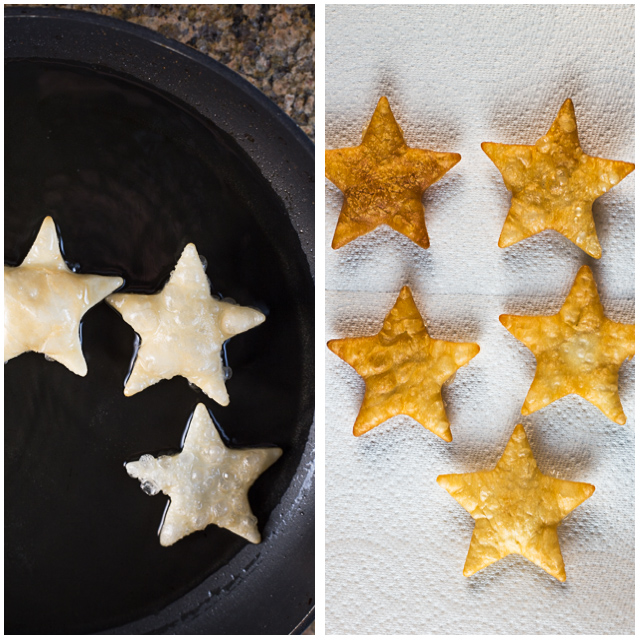 Place flour tortilla starts on parchment or wax paper. Drizzle melted caramel over tortilla chips. Sprinkle lightly with sea salt. Drizzle melted chocolate over tortilla chips and sprinkle lightly with Sea Salt again.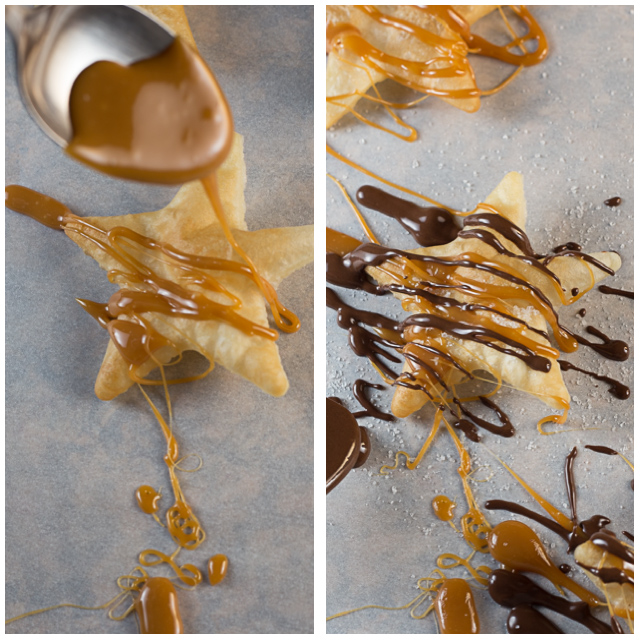 Allow caramel and chocolate to cool completely before stacking on a plate or platter to avoid sticking.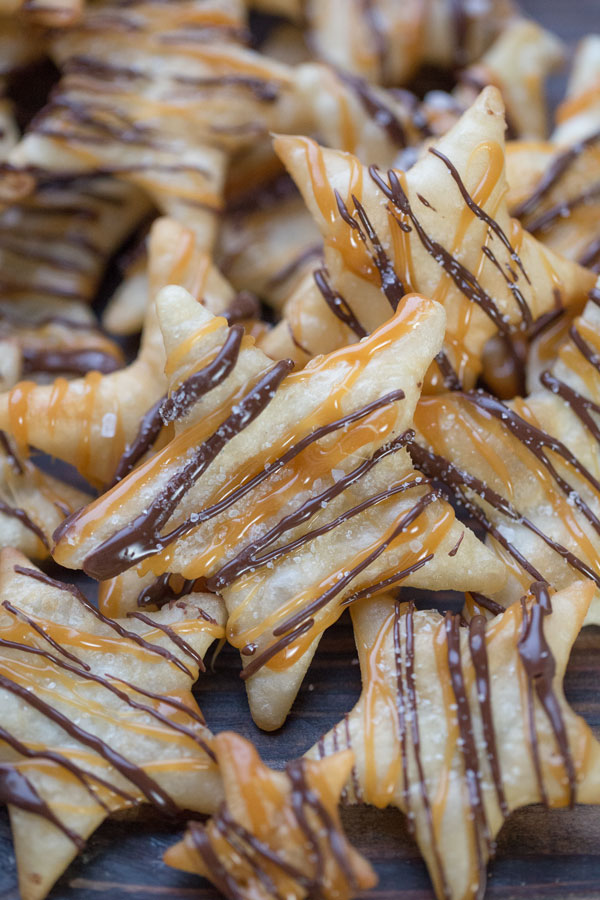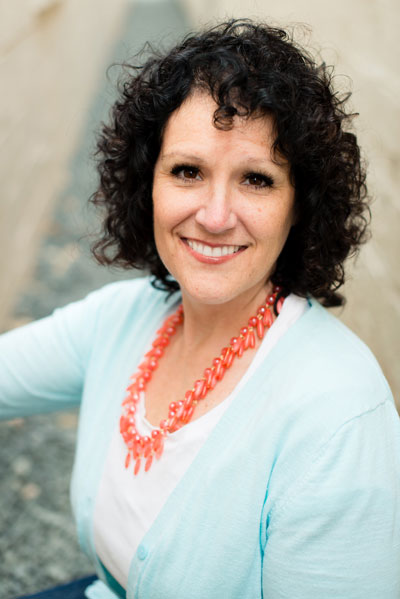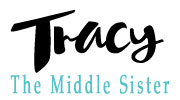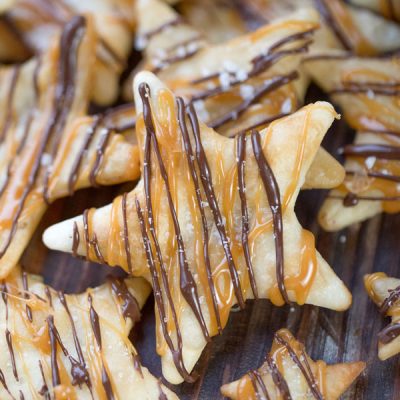 Salted Chocolate Caramel Tortilla Chips
Ingredients
1

package Tortilla LandFlour Tortilla

1

bag caramels

1

tbsp

water

8

oz

chocolate chips

Sea Salt
Instructions
Cut TortillaLand Flour Tortillas out in 3 different sizes of star shapes.


Fry in hot oil until golden brown. Drain excess oil off with paper towels.


In a medium sauce pan melt 16 caramel squares with 1 tblsp water. Drizzle caramel over cooled tortilla chips.


Sprinkle a small amount of sea salt over drizzled caramel before it hardens.

Melt 8 oz chocolate chips and drizzle over tortilla chips.


Sprinkle additional salt over melted chocolate.

Allow to cool completely be for placing chips on a plate or platter so they will not stick together.
#tortillalandholiday #recipe #ad
This is a sponsored conversation written by me on behalf of TortillaLand. The opinions and text are all mine.