We are so excited to have Linda from It All Started With Paint with us again today. We love her witty writing as well as her great ideas. No wonder we have her back, right? These Scalloped Felt Trees look so cozy! Enjoy this great post from Linda.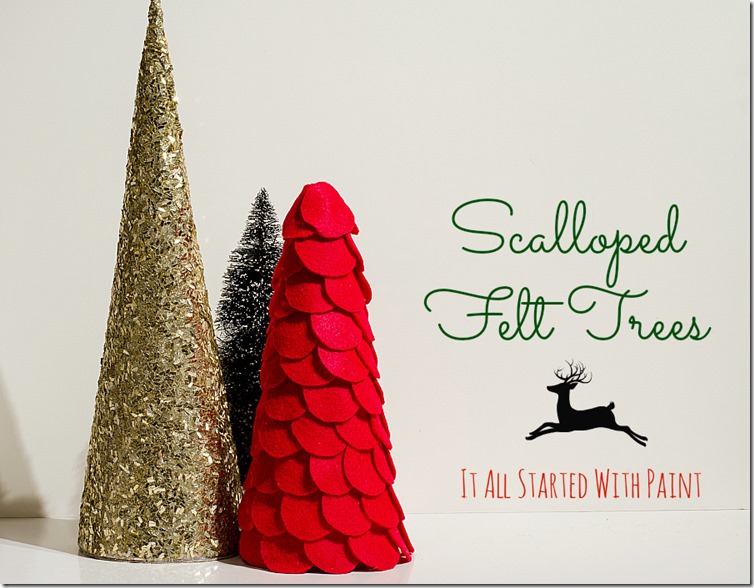 This scalloped felt tree tutorial is not the project I had planned to share with you wonderful Made From Pinterest readers. No, I had other plans in mind. Big plans. Plans that included plastic forks. And spray paint …
Inspired by the plastic spoon tree that's been all over Pinterest. It caught my eye …
and sparked my imagination …

and I thought I'd give it a fun twist with forks. Instead of spoons. Personally, I thought it was a stroke of brilliance. I mean, the tines on the fork would represent the needles on the tree.
Pure genius, right?

So I picked up some cheap forks at the grocery store. And started cutting. And plastic was flying this way and that. Tines in one direction, handles in the other. After five cuts, I gave up. Because the original tutorial called for 200+ spoon "heads" …
and because my dog was quivering in the corner …
and because, quite frankly, I like my DIY's easy.
Enter the scalloped felt tree. Which I pinned here and here and here …
So much less risky than those flying plastic tines …
although, there is the hot glue gun to contend with.
How to Make a Scalloped Felt Tree
I started by cutting up felt pieces into 2" x 4" lengths …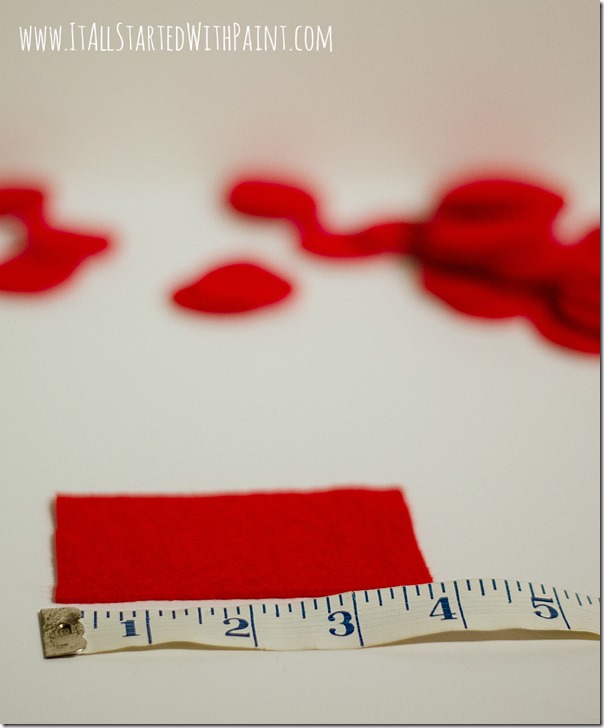 Which I folded in half …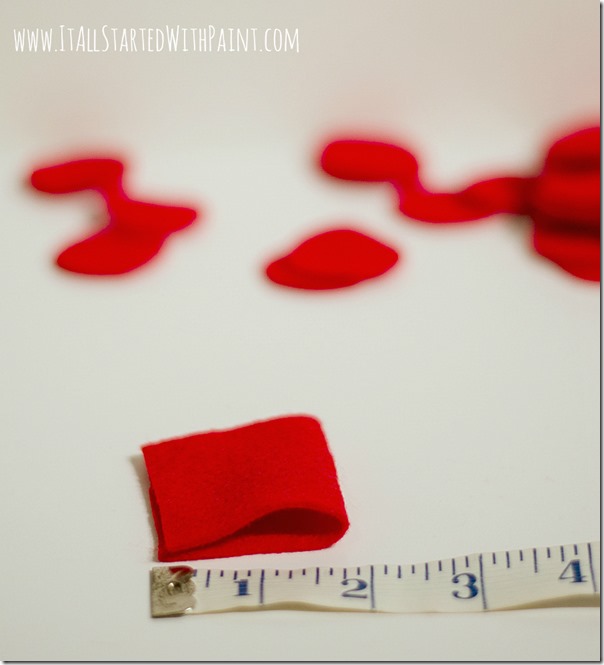 And free-hand cut circles …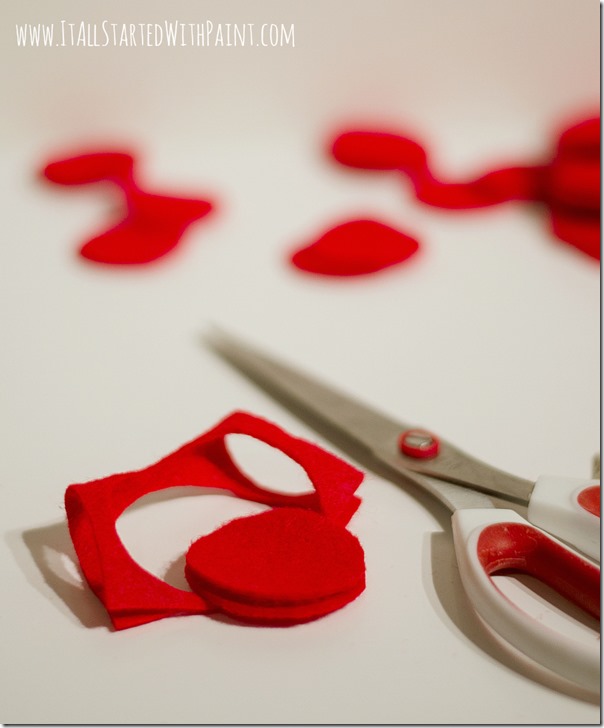 When I thought I had enough circles cut (which I didn't, so I had to cut more) I started hot gluing them on the form. Starting at the bottom …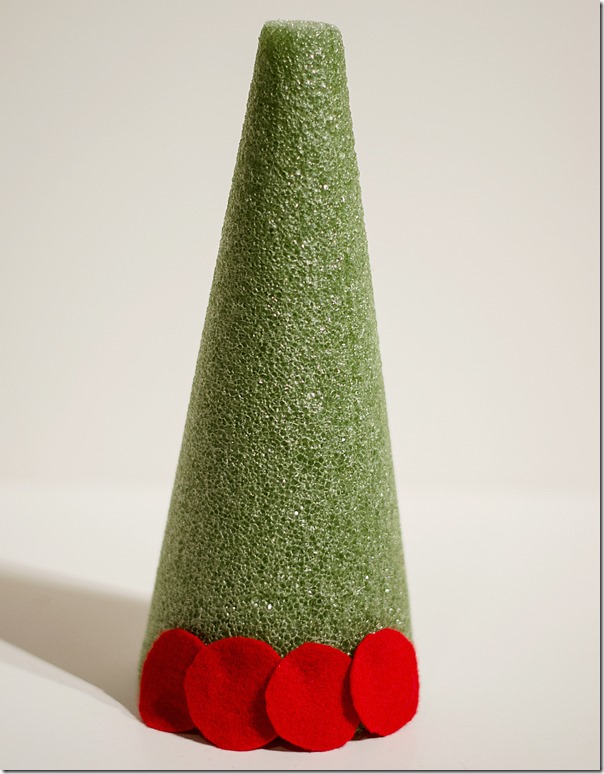 Staggering the rows as I worked my way up …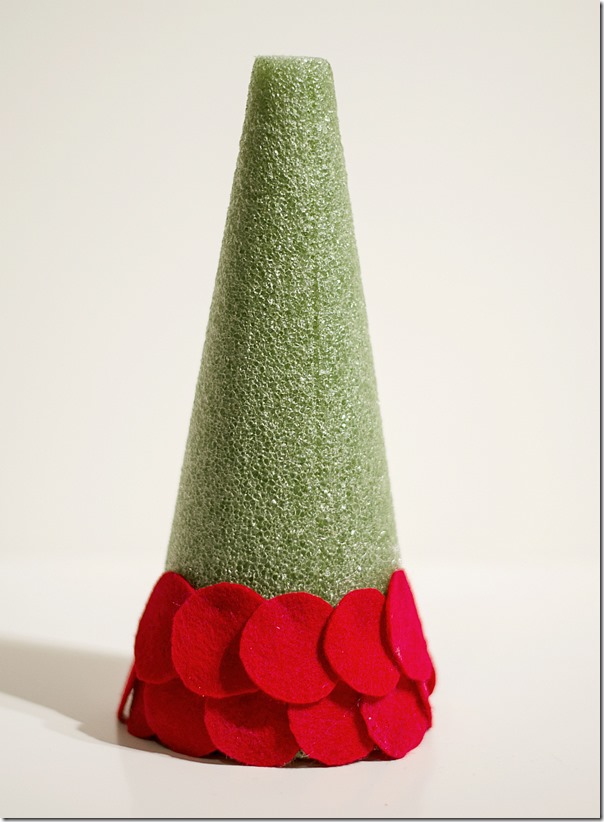 Until I was done …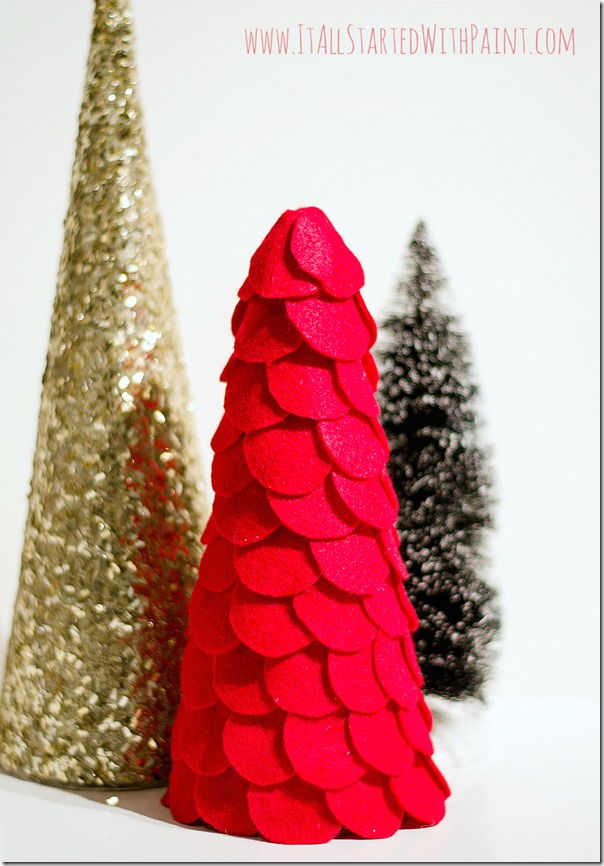 And now they look so cute on my holiday fantel mantel …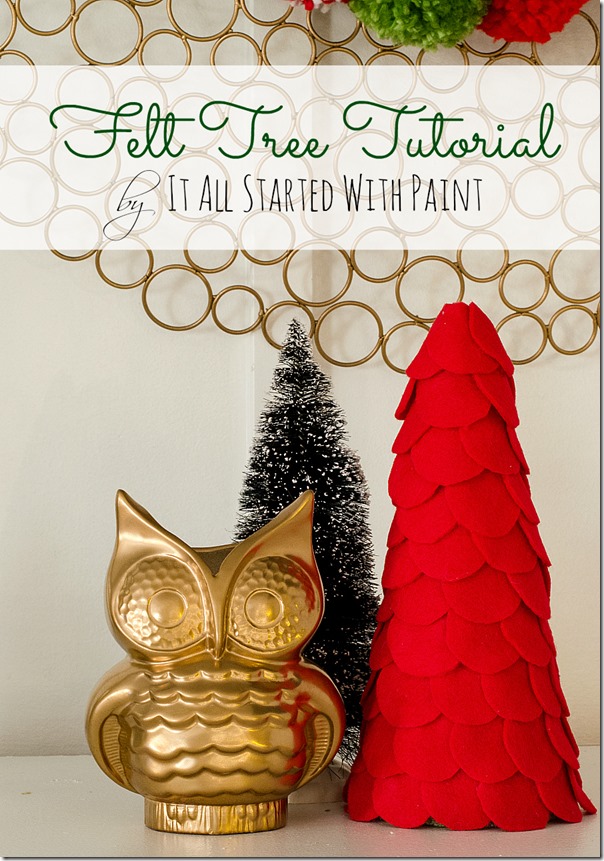 So much simpler than cutting the heads off of plastic forks!


***You can also follow me on Pinterest, Facebook, Twitter, and Google+
Linda, thanks for another great post. We think the fork idea was genius too, but based on your experience we are not trying it! 🙂 The felt trees sound like the way to go!