Are you ready for a treat? We have Linda from It All Started with Paint AND Mason Jar Crafts Love guest posting on our blog today! Yeah, she not only has one great blog but two! What a lady! They are both UH-mazing sites and you will want to definitely check them out! We are so lucky that she can even find the time to share something with us with trying to juggle two super cute blogs but it's all yours Linda…take it away!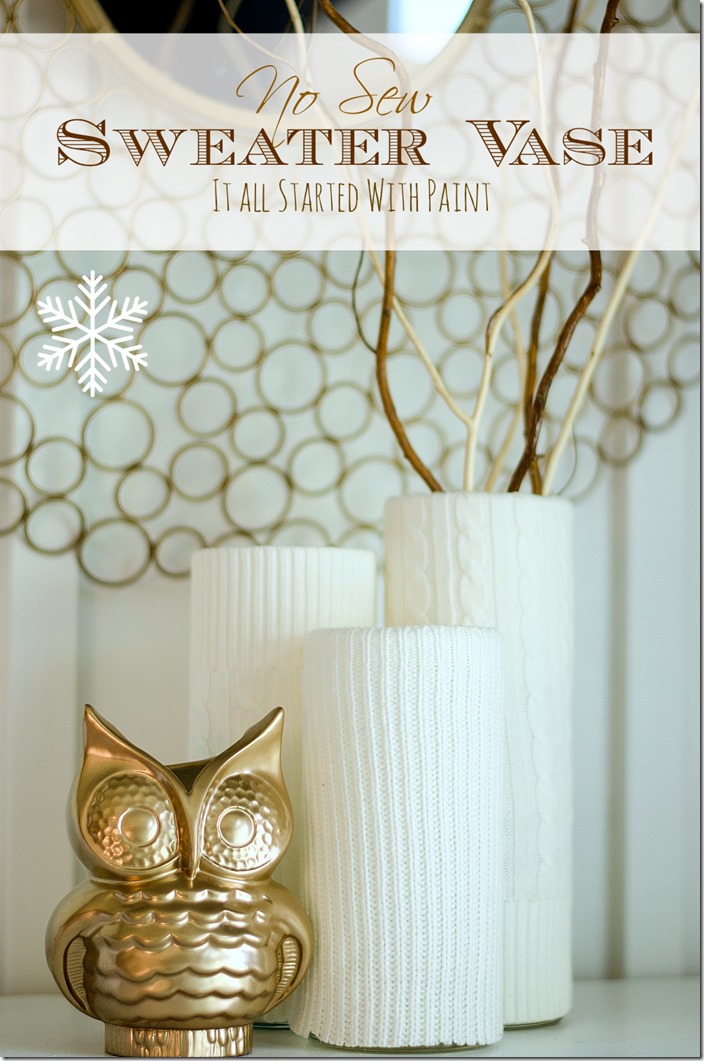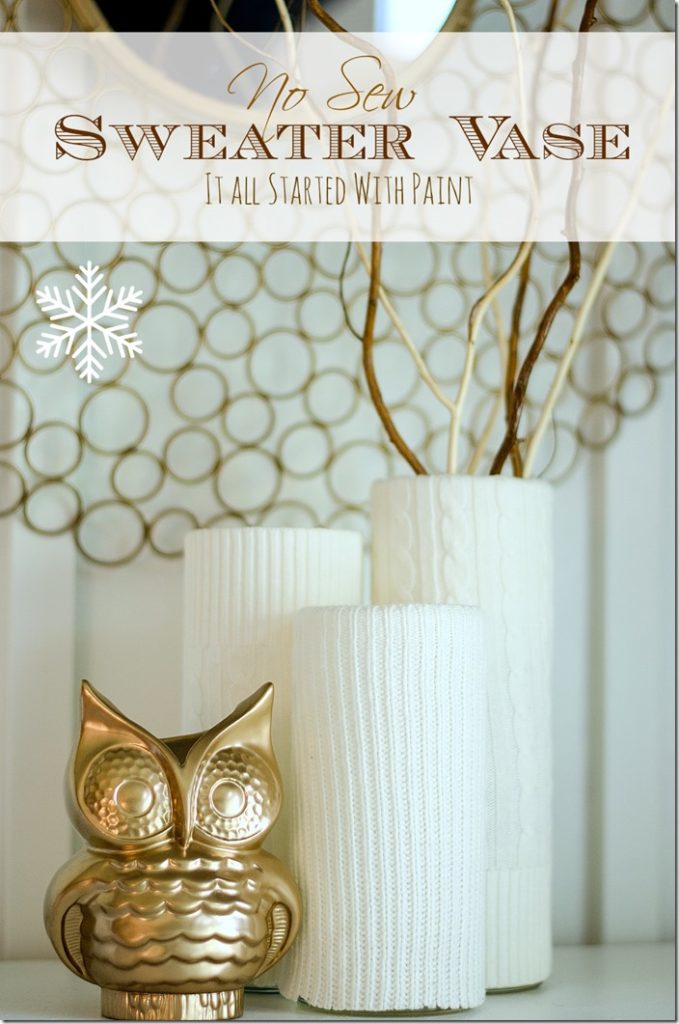 When the super fun sisters here at Made From Pinterest invited me to contribute to their amazing blog, I was thrilled. Elated. It felt like I was invited to the most fabulous, the most coveted party of the year!
I rushed to the calendar. I marked the date. November 8.
It was etched in my brain …
At the time, it seemed so far away. I had weeks and weeks to plot and plan and get ready for the party.
Now I'm pretty sure you know where this is going. Yep. In the blink of an eye, a month flew by. And when I looked at the calendar — two days ago — and saw it was November 6, I flipped. I freaked. I only had two days to get ready for the most fabulous, the most coveted party of the year!
I had nothing to wear … was in desperate need of a cut and color … and an eyebrow wax. And was it even possible to drop 20 pounds in two days …
Luckily, I already had my party inspiration. From this pin from Country Living Magazine.
It's an oldie but a goodie …
Off to the thrift store I ran, where I found some sweaters and some vases …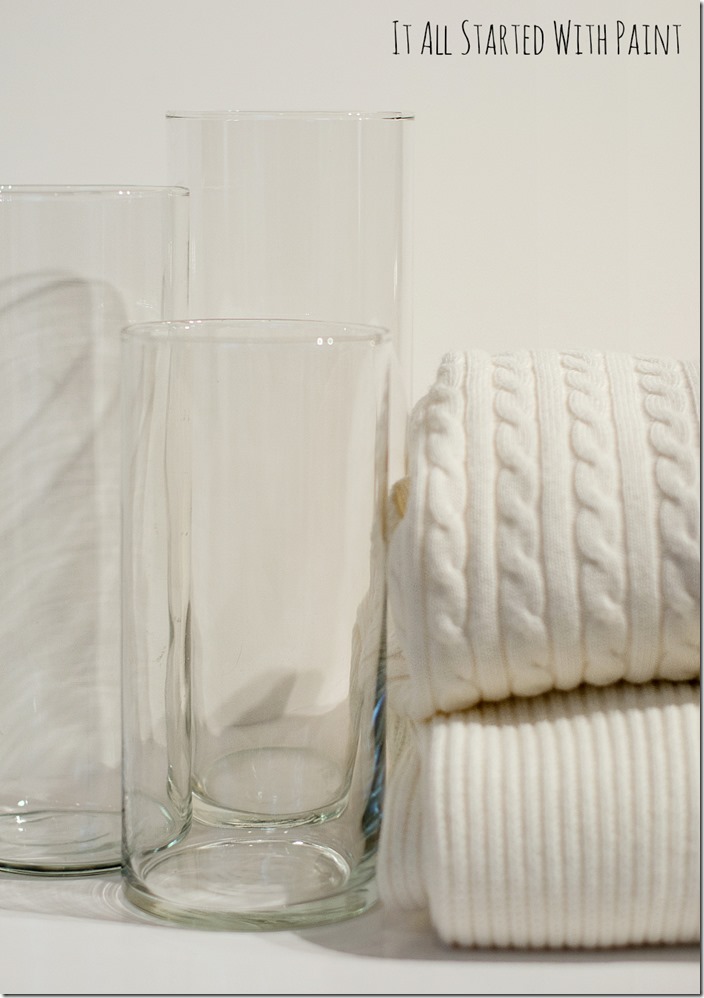 … and breathed a sigh of relief. Because I knew the biggest challenge of getting ready for this party – the most fabulous, the most coveted party of the year – was contingent on finding the perfect sweater.
And I found two.
Two perfect party sweaters that I proceeded to cut up with a scissor. Ha!
Because for this particular party I would be sporting sweaters on my vases.
I started by simply sliding the vase in the sleeve of the sweater …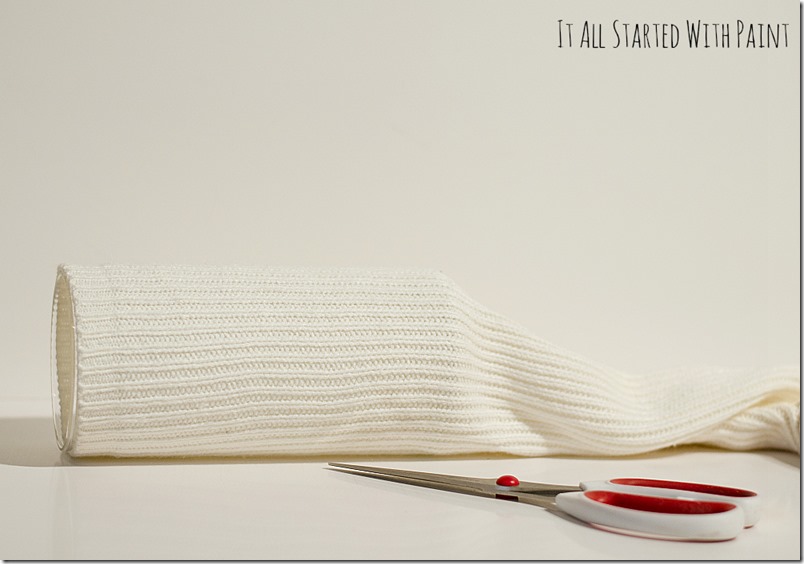 and trimmed along the bottom …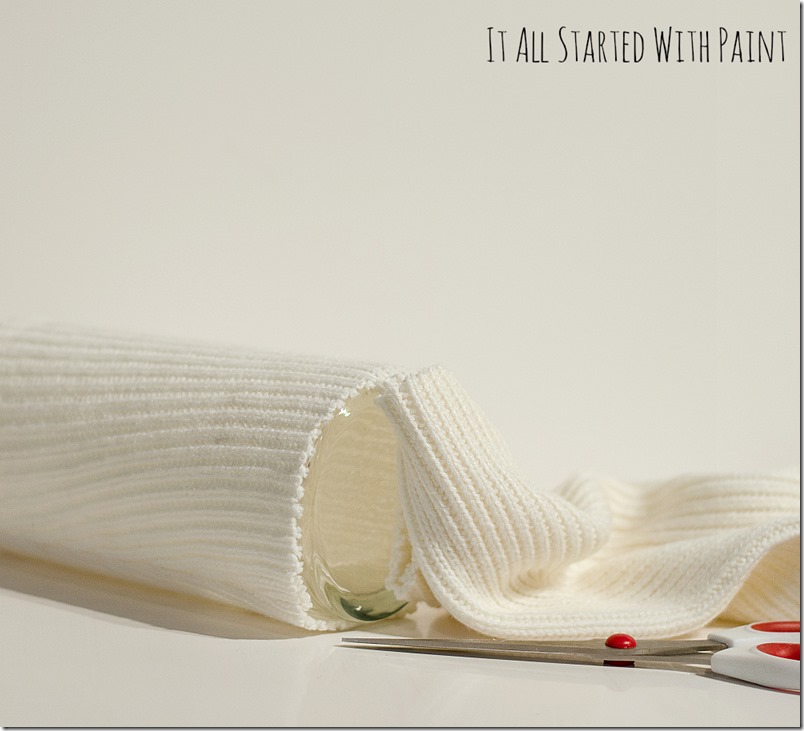 and I was done …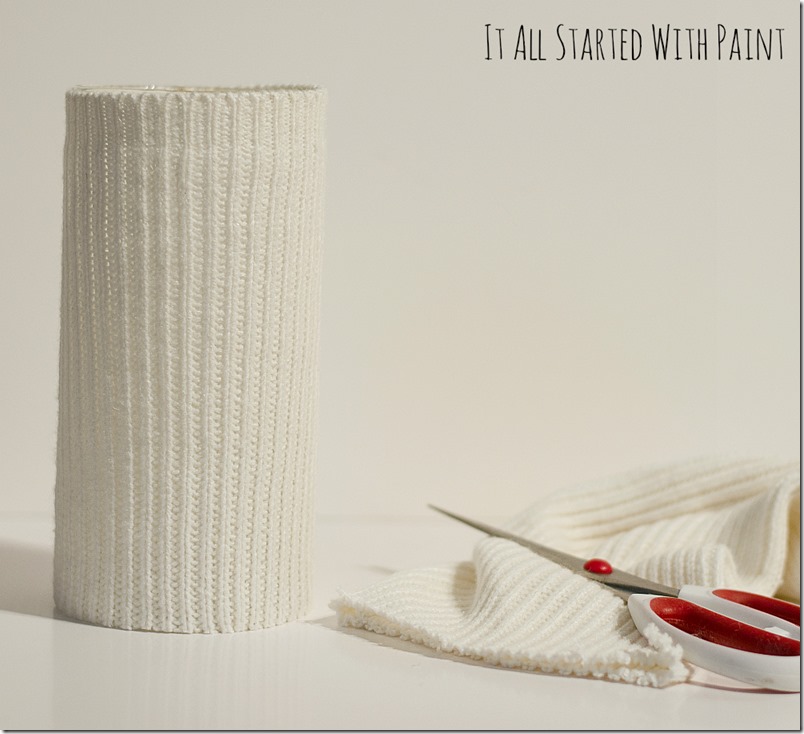 Easy. And perfectly poised for a party.
For the tallest vase, I mixed things up a bit. Went a little crazy. Hey, it's party after all! And slipped the sweater arm over the vase and cut it along the top …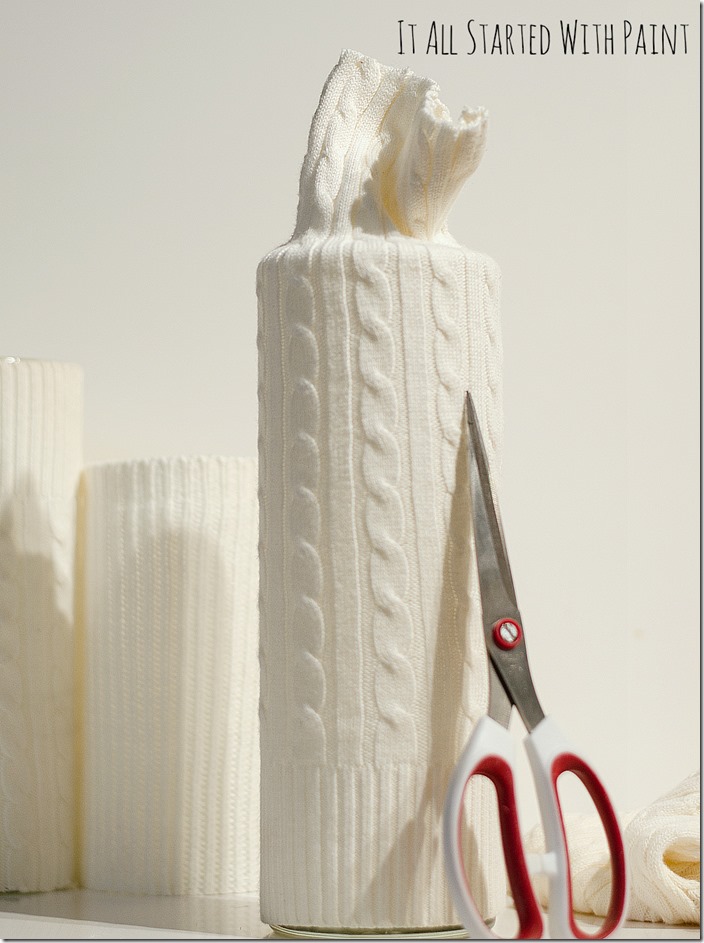 And tucked in the extra fabric into the top of the vase …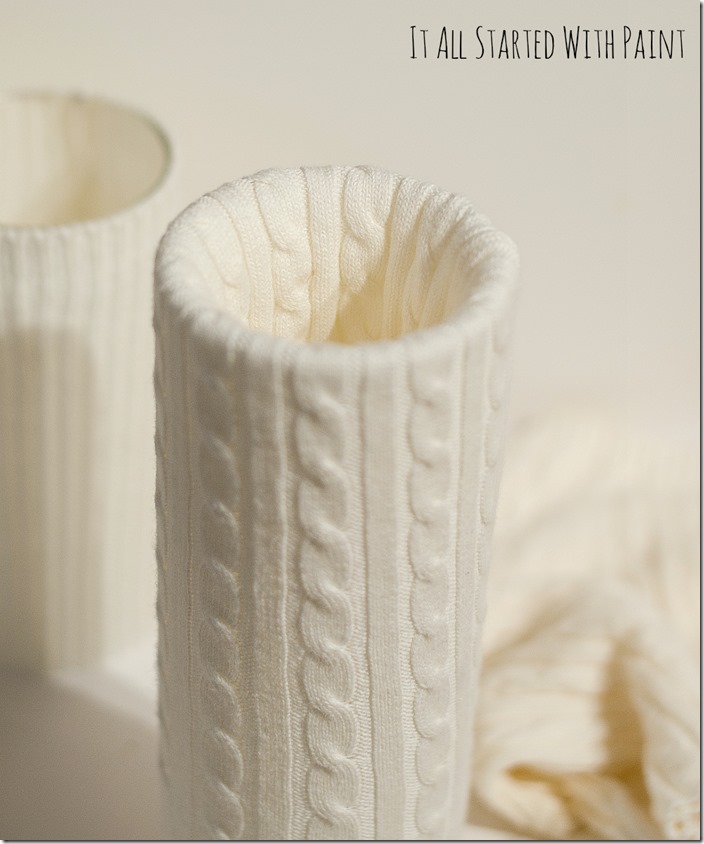 Voila!
Seriously, this is the quickest I've ever gotten ready for a party. Ever. Under five minutes, start to finish …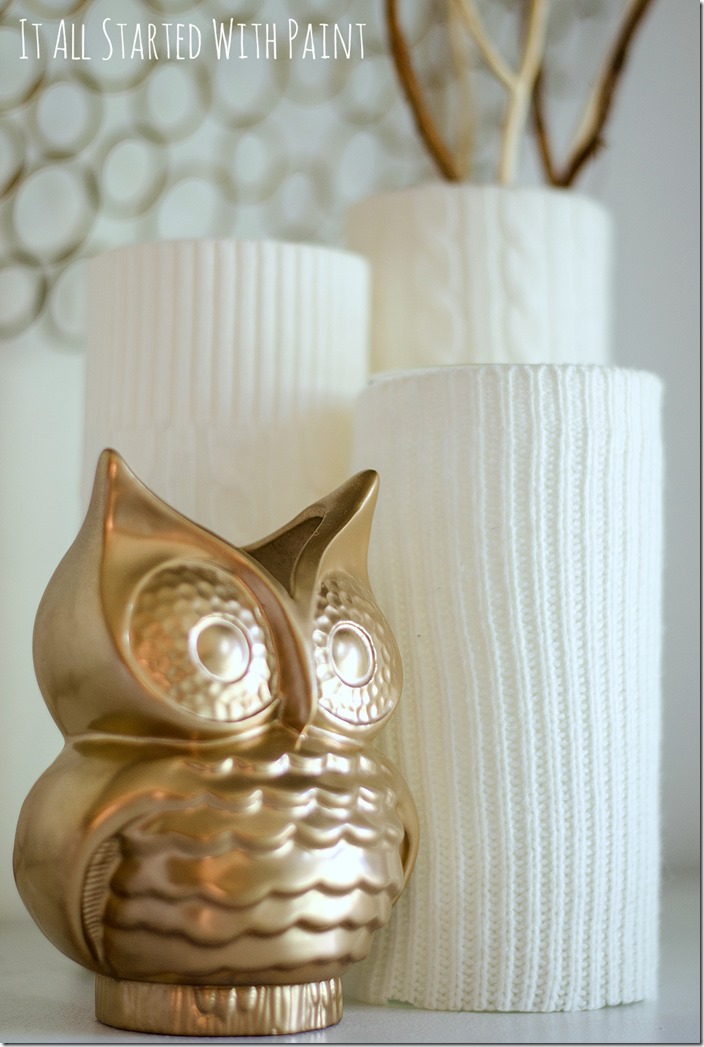 And, if I do say so myself, I think these sweater vases are going to be the belles of the ball.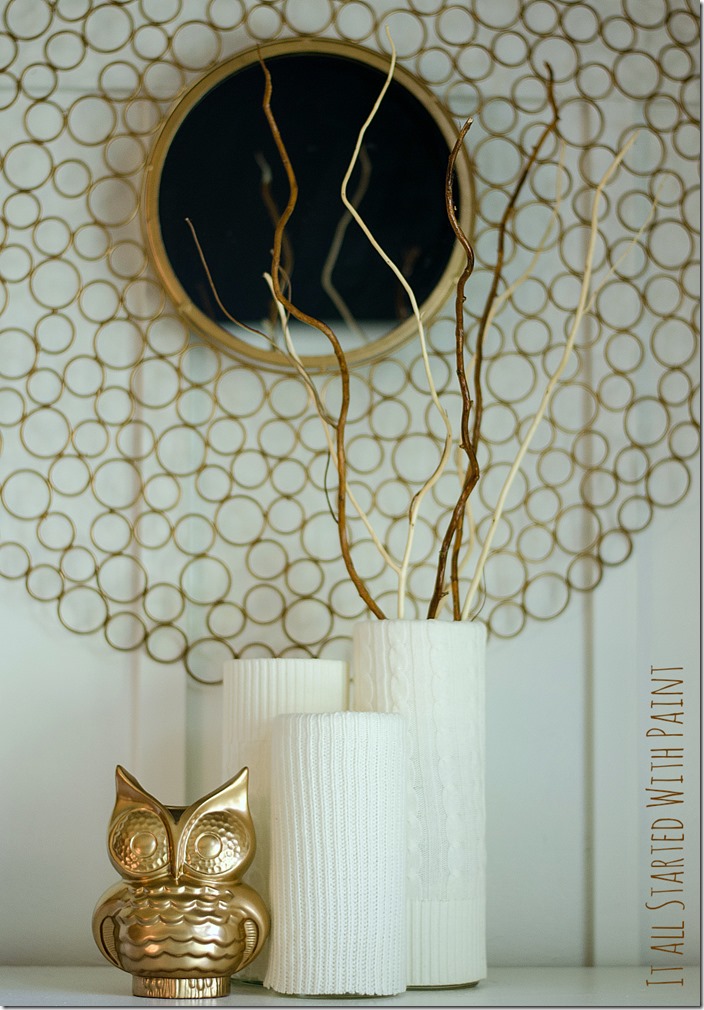 And they're so flattering too. Slimming, don't you think? I feel 20 pounds lighter …

Thank you Debbie, Tracy, and Sherri for inviting me to the most fabulous, the most coveted party on the Internet!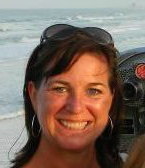 ***You can also follow me on Pinterest, Facebook, Twitter, and Google+
Are these darling or what??? Linda is lucky that I don't live close to her because she just might have come home one day and these Sweater Vases just might have magically disappeared from her home!
Thanks so much for sharing Linda! (Now if only I could lose 20 pounds just by making these vases!)
Debbie – The Oldest Sister