Today I am going to get real.
Like in real pictures of my real master bathroom.
And my real master bathroom is real small. But it has a real large mirror.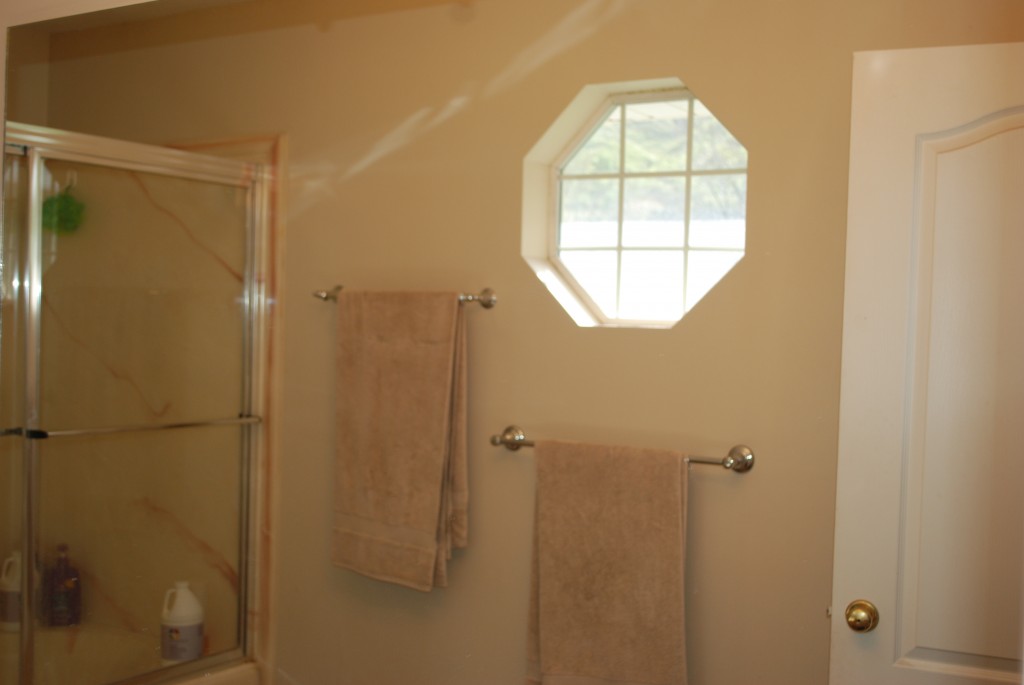 That means that whenever I take a shower, the whole bathroom fogs up and my hubby can't see in the mirror to shave.
So I was real excited to try this pin that I pinned from The Creek Line House with a method to stop your bathroom mirror from fogging.
It was real easy to do and produced real results!
Here are the real simple instructions:
Take any regular bar of soap and get it a little wet. Rub the soap on your mirror. I did just the left half because I wanted to see the difference between the half that I treated and the half that I didn't do anything to. My soap looked like this. Real messy!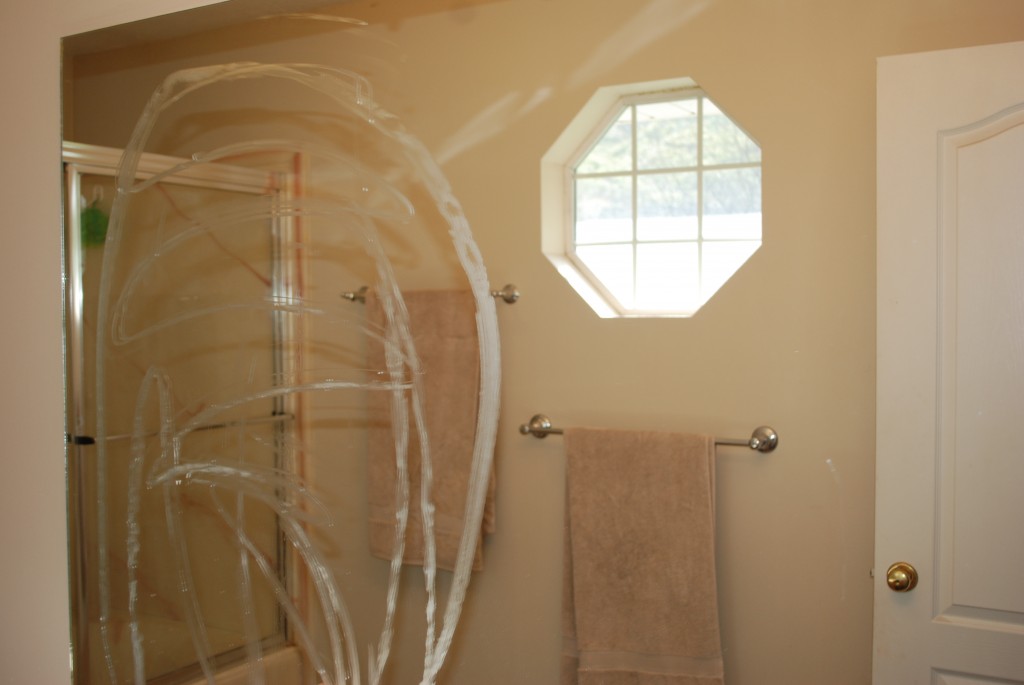 Next take a rag or paper towel and rub the soap into the mirror until it disappears. If the soap is too dry or gummy, moisten your rag or paper towel a little bit and continue to rub into the mirror.
Then you can take a real long shower without fogging the mirror. See my real results below! The left side is clear and the right side is foggy. Real cool!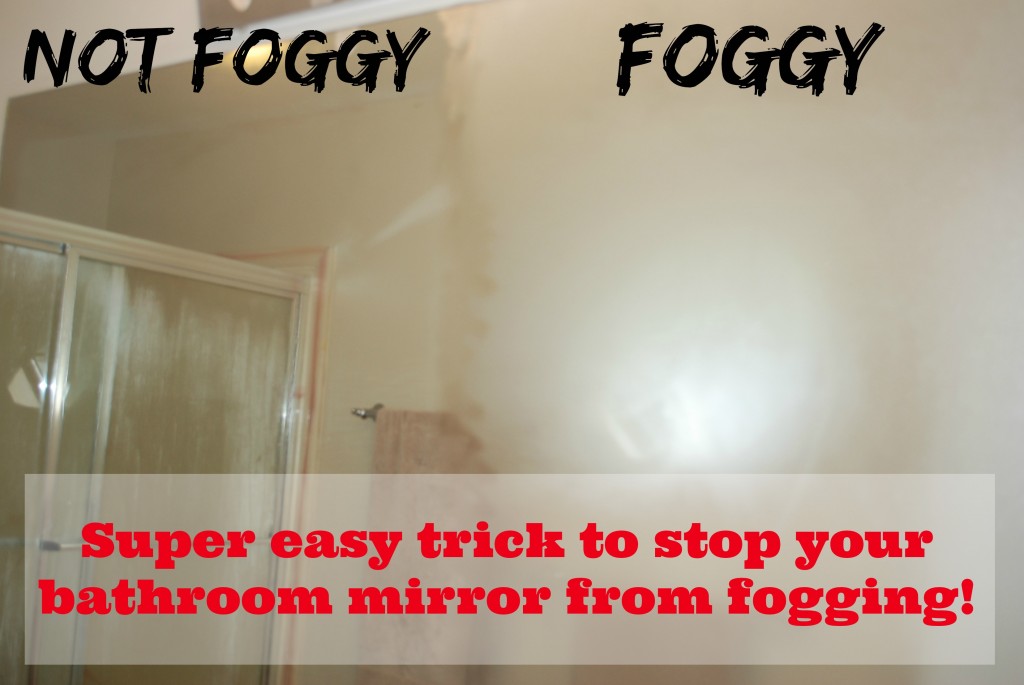 Now you might be asking, does this last a real long time? The answer is that we've taken three showers and the left side of mirror has not fogged up yet so we will just have to see about that.
But for now, we are real happy that This Pin Rocks!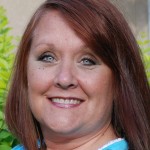 We're sharing this post with:
This Silly Girl's Life, Someday Crafts,
The Life of Jennifer Dawn, Seven Thirty Three, Ivy and Elephants, Lil' Luna,
Living Well Spending Less, Home Stories A to Z, The Blackberry Vine, Cornerstone Confessions