Our family kinda had a party this weekend. We had visitors come, late nights, ate food, played cards, didn't get enough sleep, laughed and loved a lot.
What was the occasion?
Grandchild number three was born. We now have three grandsons!
Aren't new babies a miracle?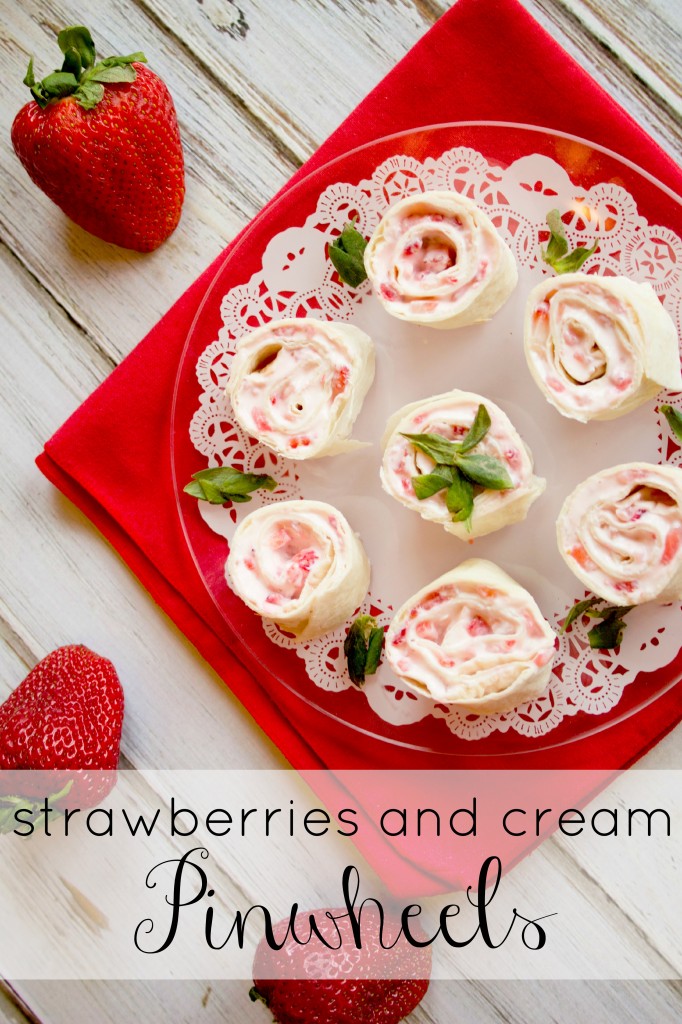 Although I do have two daughters, I did not give birth to them as they are both adopted, so I have never experienced childbirth for myself. Therefore, witnessing my grandchild's birth was an overwhelming experience. This is the second time that I have been privileged enough to participate in seeing a grandchild be born.
I did witness the miraculous birth of our adopted son and I can't even let myself think about this experience without welling up in tears. Because I was never able to get pregnant, being able to be present while he was born was a gift that I will eternally be grateful for however that will be a story for another day.
Today we are celebrating that mommy and baby are healthy and safe. We are celebrating that a sweet, new little spirit is joining our family. We are celebrating the miracle of childbirth. And we are celebrating that we get to be an eternal family through the blessings of the gospel of Jesus Christ of Latter-Day Saints. If you want to know more about our religion, click HERE.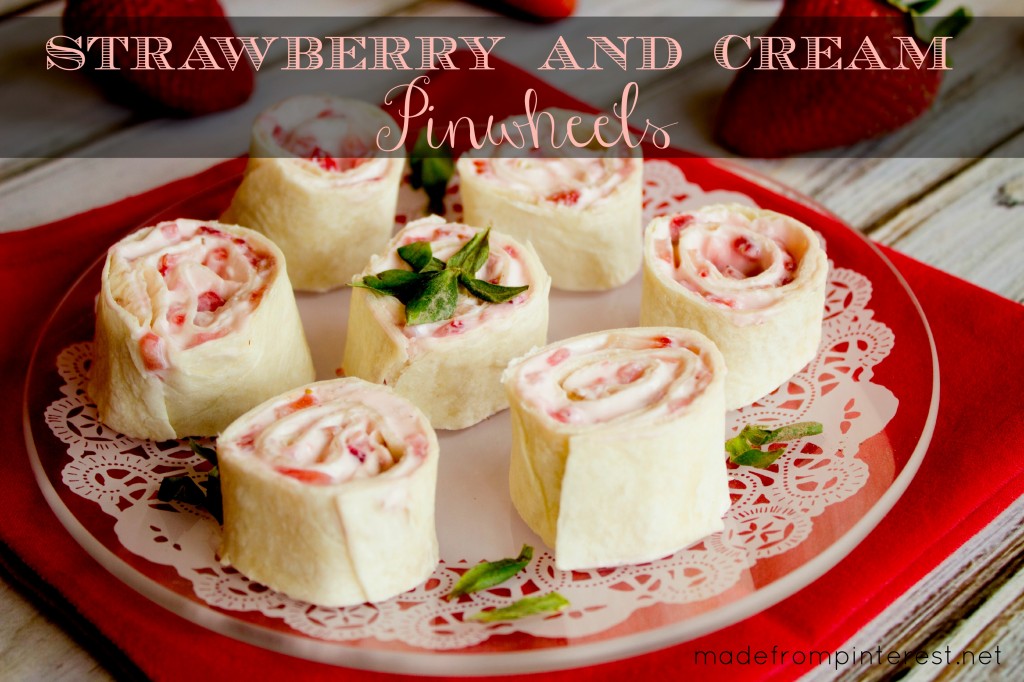 No matter what you are celebrating, good food is always in order and these Strawberry and Cream Cheese Pinwheels sure fit the bill! Quick and easy to make, these light and fruity morsels make a great presentation and will be gobbled up in no time.
Quick and easy are just what I need right now as I don't want to spend a lot of time in the kitchen because I have a new grandbaby to hold! So here we go!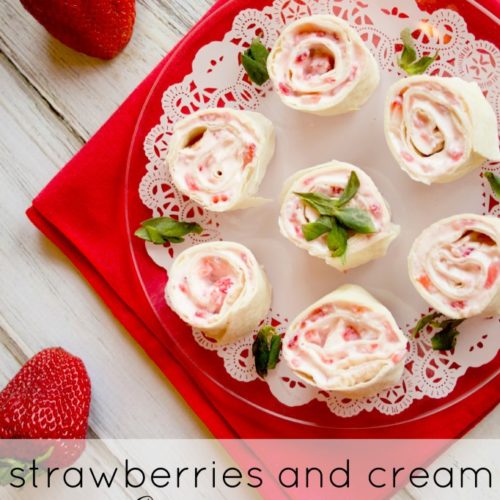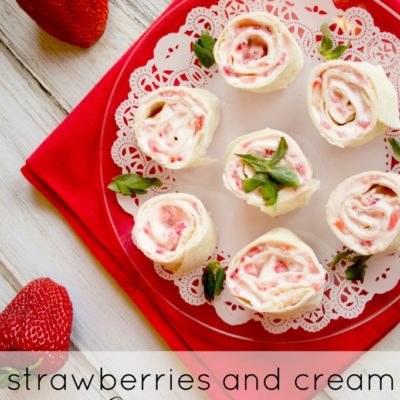 Strawberries and Cream Cheese Pinwheels
Ingredients
8

oz

pkg cream cheese

softened

1

cup

fresh strawberries

diced

Pinch

of cinnamon

4-5

flour tortillas
Instructions
Combine the softened cream cheese, cinnamon and strawberries and stir until blended.

Lay your tortillas out flat and spread cream cheese mixture on each tortilla and then roll the tortilla up.

Wrap in plastic wrap and refrigerate for 2 hours

When ready to serve, cut into slices about 1-1 1/2" thick.
Quick! Make some of these up and go celebrate being with YOUR family!

A big shout out to Mothertime Marketplace for the inspiration for these Strawberry and Cream Cheese Pinwheels because…This Pin Rocks!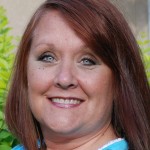 We're sharing this post with: