Happy Friday! This is Annie from Rocky Mountain Bliss back with another fun weekend (or weeknight) craft project. I've officially fallen in love with succulents. With easy care and beautiful colors and textures, succulents are the perfect addition to any room in your home. This Tabletop Terrarium tutorial will walk you through just how easy it is to design your own succulent display.

To make your own tabletop terrarium you will need:
Potting soil
A container/pot
Moss
Your favorite succulent (order online or ask your local florist for recommendations)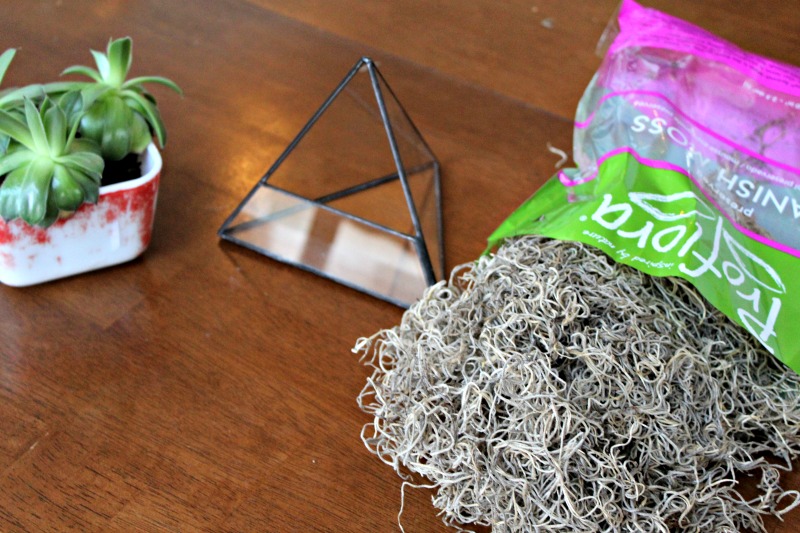 I started with a glass pyramid for my terrarium base. Succulents do not need much soil or water so you can use your imagination and select your favorite container for your base. This pyramid came from a local craft store.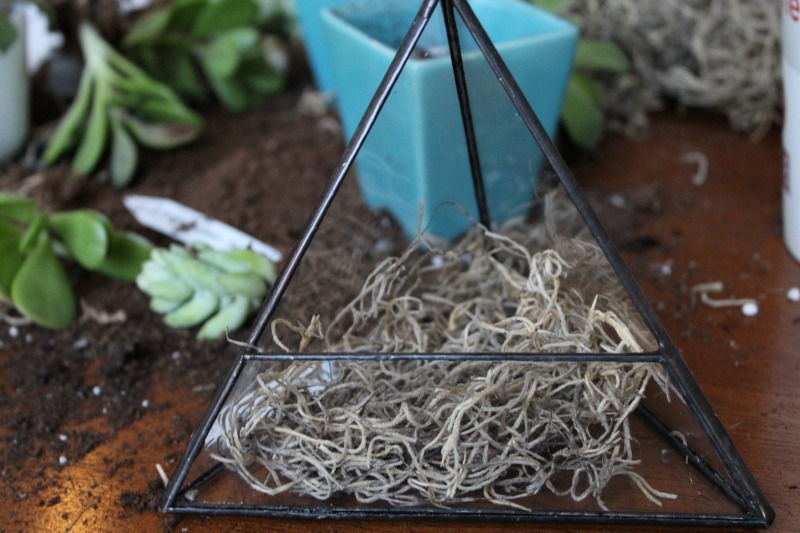 Fill the base of your terrarium with decorative rocks or moss. This adds some texture to your finished display.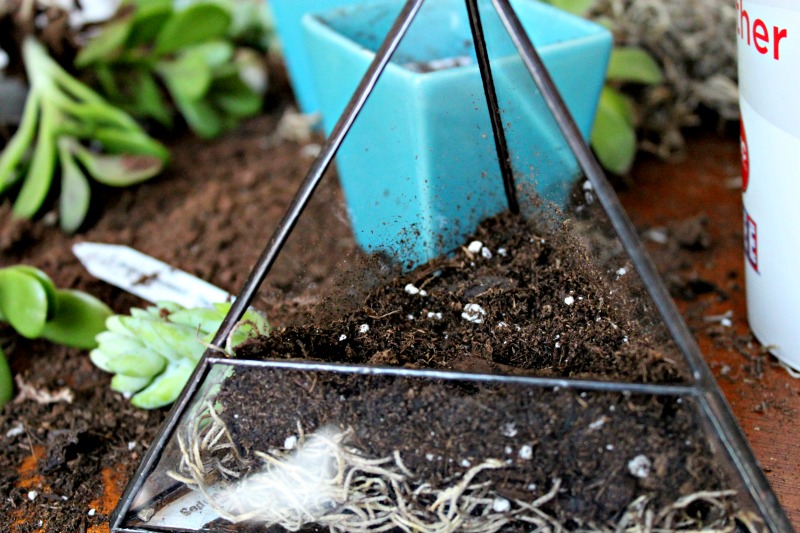 Fill in the rest of the base with a high quality potting soil. You don't need much, the better the soil, the better off your plants will grow.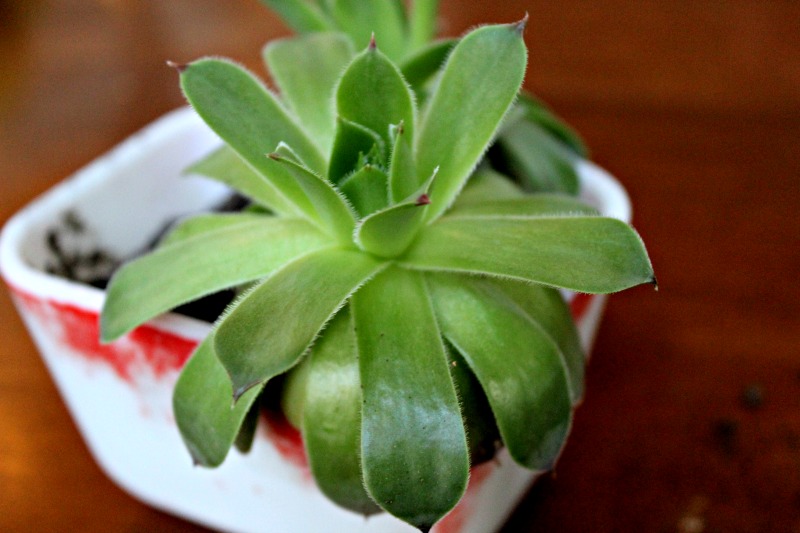 Chicks and Hens are one of my favorite succulents. They grow wonderfully in a garden and a single plant can spread up to two feet. I had originally intended to use this 'hen' for my terrarium, but learned quickly that the plant was already too large for the space. Luckily, I had a couple of other small succulents on hand that I was able to separate out!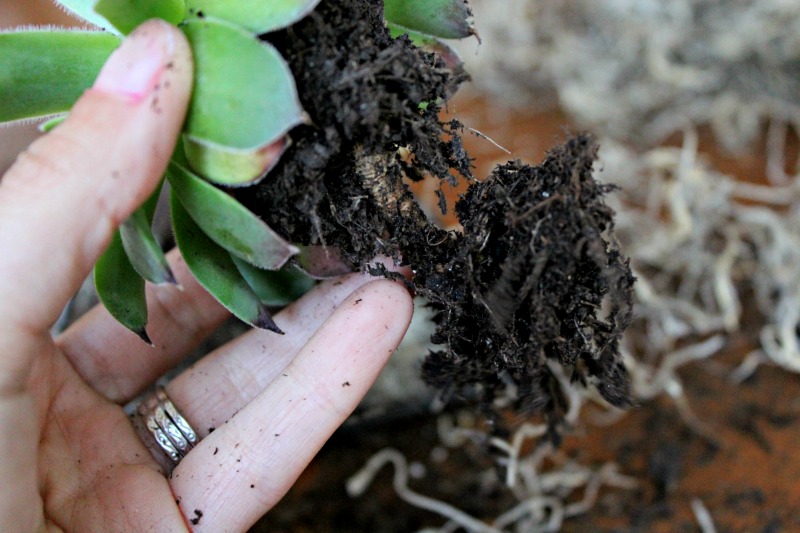 Carefully separate the roots of your plants. Most succulents are fairly hardy so separating them won't cause the shock it might on another plant, but it's best to be careful. If the plants are large, use a clean pair os shears to cut them apart.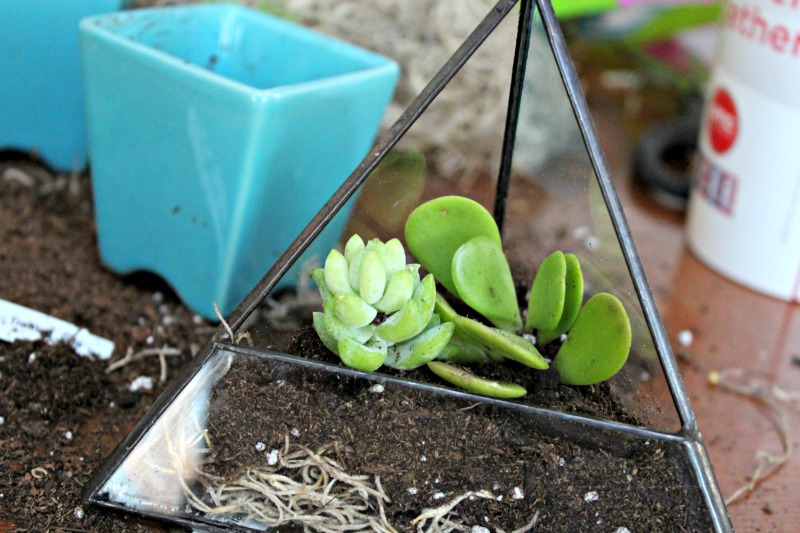 Press the newly separated plants into the soil. Add additional soil to cover the full root. If you have space, you can add additional moss on top. The plants I decided to use are called, Donkey Tail on the left and Trailing Jade on the right.
Clean up your mess, water the softly and proudly display your new terrarium!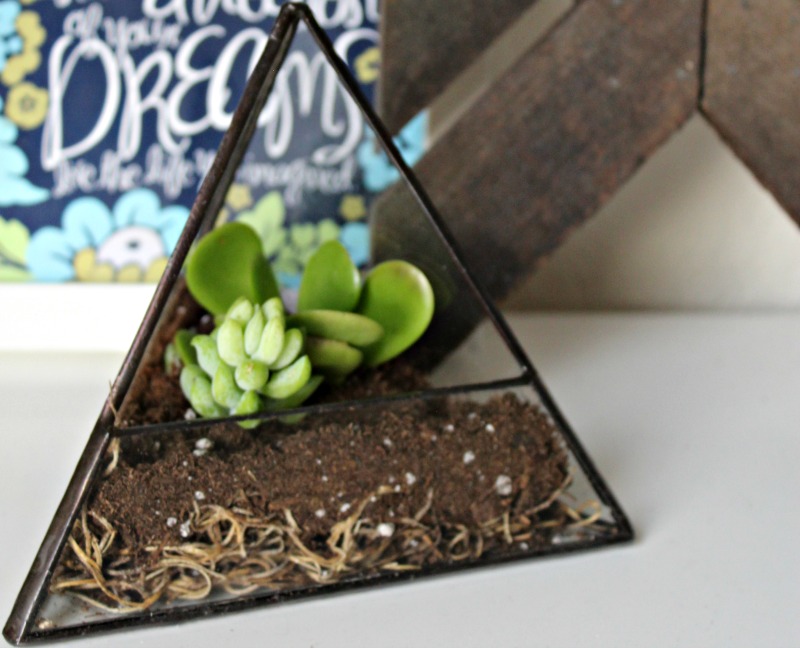 If you liked this decor tutorial you may want to check out some of my other posts on Rocky Mountain Bliss!
Transform a Coffee Table into a Cushioned Ottoman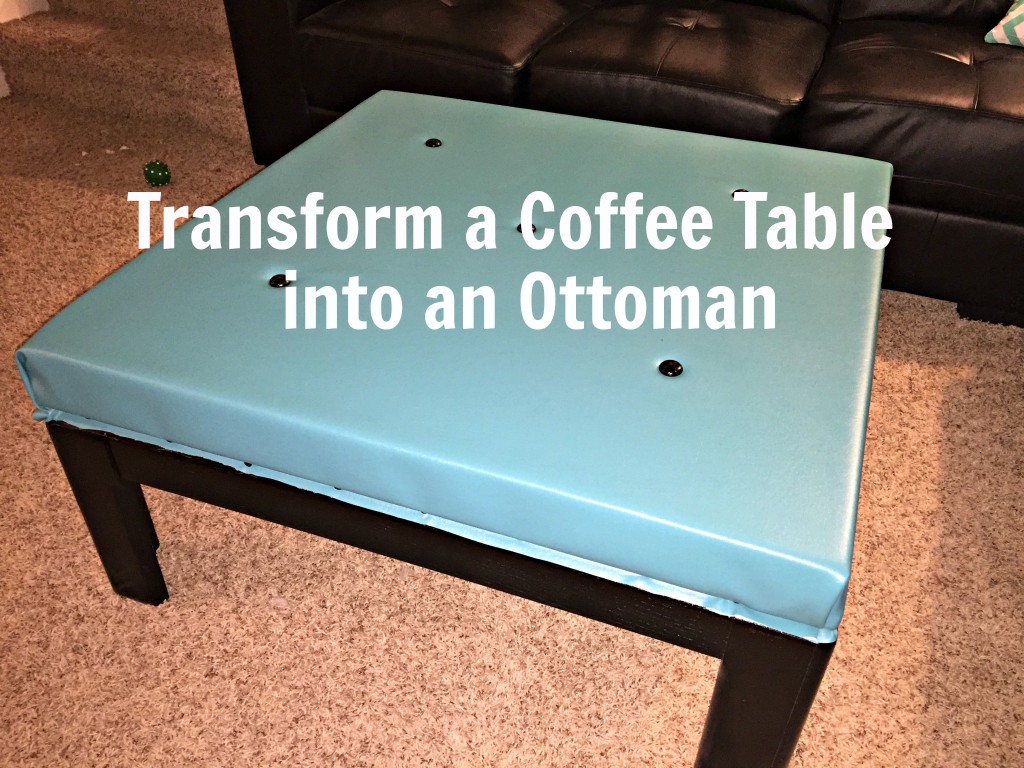 Decorate Like A Designer: Tips for Styling Bookshelves